Student Profile: Ramlal Pareek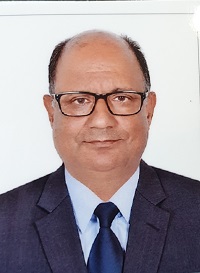 I passed my PMP in 2014, of course, with the help of The PM PrepCast™ lessons.
I am a general manager working in Dubai, United Arab Emirates. After I passed the PMP exam, I also passed the PMI-RMP exam.
My journey on taking the PMP® exam was really tough, but the certificate was not just my motive but also to become a real-time project manager with great knowledge in my entire journey. Before I got my PMP® certification, I took an MBA in projects management, HR verification, a green belt in quality, and complete knowledge of conflict resolution and strong contract knowledge by getting classes for FIDIC and construction law as I am a civil engineer. The PM PrepCast™ lessons helped me a lot to understand topics and definitely passed my PMP exam.