PMP® Certification Bangalore - The Complete Guide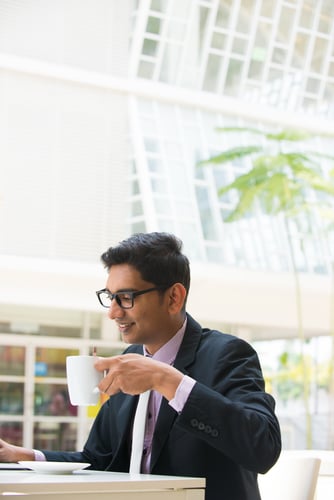 In my job as a Project Management Professional (PMP)® trainer I regularly have students asking about how to get their PMP® certification in Bangalore, or what local training courses are on offer.
Consider this article my response to that: it's the complete guide that Bangalorean PMP aspirants have been looking for. We'll discuss everything from your application form to the training you need, how to tap into the support network of the Project Management Institute (PMI)® Chapter Bangalore to what it costs and where you need to go to sit the exam (it's closer than you think).
I can't wait to get started, so let's dive in! First, let's begin with an overview of the process and look at how your journey to becoming a PMP starts.
PMP Certification in Bangalore – An Overview
Generally speaking, taking the PMP in Bangalore is no different to taking it in Hyderabad, New Delhi or, for that matter, London. The process to become a PMP is the same the world over.
However, the local facilities available to you in Bangalore are different to those available in other countries and even other states and union territories in India. This article covers everything you need to know about the PMP process as it relates to you, where you are.
And the first step towards becoming a PMP in Bangalore is to complete the application form.
Completing Your PMP Application
One of the criteria for applying for the PMP exam is having the relevant amount of experience in a project environment. You need to show on your application form that you meet the minimum requirements. For example, if you have a bachelor's degree, you must have at least three years of project management experience with 4,500 hours spent leading and directing projects.
Don't worry: you might not have the job title of 'project manager' but you don't need that to get experience. Any work you have done on projects based in India or around the world will count, whether you have been part of the on-site team or working in an off-shore our outsourcing capacity.
You will have to show that you have experience working in the project management processes of:
Initiating
Planning
Executing
Monitoring and Controlling, as well as
Closing.
If you can link this to specific deliverables that is even better!
The next thing you need to do is show that you have met the training requirements. For that, you have several options.
How to Get Your PMP Training in Bangalore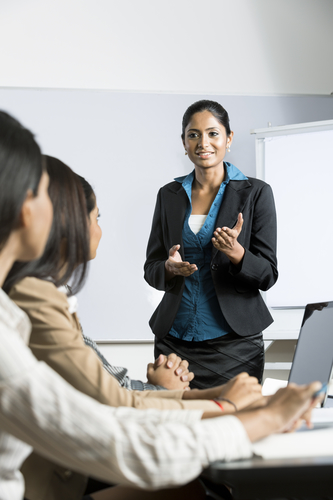 To apply for the PMP exam you have to be able to prove that you have taken 35 hours of formal project management education. These are often known as contact hours.
We often hear the question: "What is the best way to obtain PMP training in Bangalore?" and that's a difficult one to answer! The best answer depends on your personal study preferences. Many students like to join a classroom course like a PMP bootcamp because it gets all the contact hours done in a week. It's an intensive experience but it can be great if you like the personal interaction of chatting to people in a similar situation to you.
However, bootcamps can be expensive and you need to be able to commit the time away from your current projects to attend the training.
PMP courses in Bangalore are not your only option. As well as local training providers offering classroom courses, you could set up your own study group and self-study for the exam. You can also meet the PMP requirements through online training.
Online PMP Training for Bangalore Students
Student Success Story
I downloaded the PM PrepCast to my phone tablet. It uses simple conversational english and concepts are clearly explained. I recommend it for others in Bangalore.

Sudhaka Mokshagundam, PMP
Many Indian PMP aspirants decide that online training is a better option than face-to-face courses. This could be for a number of reasons. Perhaps their employer won't pay for training and they want a cost-effective option. Perhaps they have a highly pressured job and they aren't able to take a week out of the workplace to study. Online study options are very flexible and can fit around both work and family and community activities. Plus there is no travel required! You can avoid the terrible Bangalore traffic and study from the comfort of wherever you like with online and downloadable materials. These also have the added advantage of getting you out of the classroom so you can study outdoors in the great weather.
The PM PrepCast is our self-study video course, which is an option we feel is definitely worth considering! It compares favorably in budget terms and meets all exam requirements. We are a Trusted and Experienced Education Provider.
Tip: If you like the idea of interacting with fellow students but you don't want the classroom experience or you want to build relationships over a longer time, then an online study group would be perfect for you. Use online PMP forums to find other students in the city who want to stay in touch, share their progress and chat about their study experiences. Here are some to try:
The PM PrepCast forum often has requests to find a PMP study partner.
The Meetup website lists local project management groups in Bangalore where you can find likeminded professionals to study with.
Search for project management groups on LinkedIn – there are lots so choose one with a focus that is relevant to your professional field.
We know that making the decision to invest in training of any kind is a big decision so let's look at how to find the best PMP training in Bangalore for you.
How to Check Out PMP Training Institutes in Bangalore
There are a lot of training companies located in the city and surrounding areas. Added to that the online training providers who offer courses accessible from anywhere and you have a lot of choice – a lot more than some parts of the world!
With so much choice you need to narrow down your options. Use these criteria to choose your shortlist of training institutes:
What type of course is it?
How much is the course they are offering?
How long does the course take?
Where is the course – will you need to stay overnight in a hotel and also pay for travel?
Are all the study materials you need included?
What happens if you need to take a break part-way through?
Will it give you all 35 required contact hours?
Can you find recommendations from past students?
Is it led by a PMI Registered Education Provider?
Is it backed by any guarantees?
Do you have access to online forums or other types of support?
When you have answers to these questions you'll probably find that one training provider really stands out for you as a good fit for your budget, learning preferences and timescales. That course will be the best PMP course in Bangalore for you – even if you have chosen to study online!
Use Recommendations to Find PMP Certification Training in Bangalore
One of the best ways to find courses that people like you have found beneficial is to use recommendations. Search online for students who have taken project management certification courses in Bangalore and see what they said about them.
We recommend in particular the LinkedIn group I want to be a PMP which has over 40,000 members from around the world.
Good training providers will publish stories from their past students and testimonials so you can see how other PMP aspirants have fared using their study materials. The PM PrepCast has been used by over 48,000 students. Here are a couple of real stories from people who could be your colleagues.
Exam day success stories from our Indian students
Hemam Ranjit Kumar Sing, PMP, Guwahati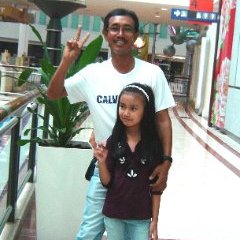 My exam started from 8:00 am so I got up early in the morning at 5:00 AM. After getting fresh, I did some light physical exercise so as to warm up my body and sat sometime for meditation. It was of utmost important for me to stabilize my adrenalin levels and make my mind focused though I was not 100% physically fit.
I took a very light breakfast. I reached the Test Center around 30 minutes before the scheduled time. After completing all the exam formalities I sat for the exam. In three and half hours I could complete only 155 questions. Pressure started mounting as the remaining 45 questions needed to be completed in 30 minutes. When I completed 175 questions, there only ten minutes left to answer 25 questions which seemed impossible for me.
Then I just prayed to God and started to answer the rest on simple guessing only, no time to read the full questions! After finishing all the questions there were just fifteen seconds time left. Then I pressed the Exam Finish Button skipping the Survey Option. To my great relief I passed!
Prakash Reddy, PMP, Bangalore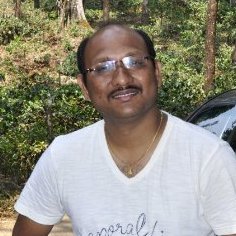 I am happy to share the news that I cleared the PMP exam in Bangalore. It was a dream come true for me. I used the PMP Exam Simulator and PMP Exam Formulas by Cornelius Fichtner.
I recommend everyone who is aspiring to get this coveted certification to buy and refer to material by Cornelius Fichtner.
Thanks Cornelius for the awesome material!
Radhamanohara Reddy, PMP, Bangalore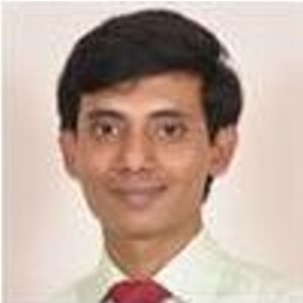 Here in India most of the working professional spend lot of time commuting to office(Between 2 and 4 hours in a day), they can use this time productively by listening to The PM PrepCast. I could download it and study on my phone/tablet.
PM PrepCast is simple English, cost effective and good explanation about Project Management concepts/processes.
Please accept a BIG thank you from my side. The PM PrepCast had helped me to pass my PMP exam which I took recently. Now I'm preparing for my PMI Agile Certified Practitioner (PMI-ACP)® exam and I bought Agile PrepCast as well recently. I personally recommended PM PrepCast to many of my friends and colleagues.
Use the PMI Chapter Bangalore
Another place to get recommendations for training courses is PMI itself. The PMI Chapter in the city is very active with an up-to-date website. They often run project management training in Bangalore at the Royal Orchid Central Hotel. They also have a monthly training program that is designed specifically for local PMP aspirants called PMP Quest. This is run by volunteer trainers who are all experienced industry professionals and PMPs.
As a member, you can also join their PM Footprints events, which take place regularly. These evening networking events will give you the chance to meet local project management practitioners and other people in a similar situation to you, who want to study for and pass the PMP exam in the area. You could even form a study group together or ask one of the experienced project managers to coach you during your preparation for the exam.

Access the Bangalore PMI Chapter website here.
Regardless of whether you feel commercial project management training, a PMI Chapter course or online study is the best option for you, it's important to recognize that you are more likely to achieve a successful outcome in the exam through a blend of learning methods. That means:
Reading the most recent edition of A Guide to the Project Management Body of Knowledge (PMBOK® Guide) (several times!).
Networking in person or online and chatting to people who have been through the experience themselves.
Using a variety of different study methods to help cement the ideas that you learn through your formal education contact hours such as books, video, podcasts, flashcards and so on.
Practicing often for the exam by working through plenty of sample exam questions so you know what to expect on the day.
Once you have found and signed up for training, the next step in your PMP experience is to make the commitment to pay for the exam.
PMP Certification Cost in Bangalore
Tip
If you are currently working it is also worth talking to your employer as they may be prepared to pay for your exam fees.
When you are planning how much to budget for your PMP certification cost you should factor in:
Your PMI Membership fee. This article on the cost of the PMP exam explains why you should absolutely become a member of PMI prior to applying for the exam.
Your membership fee to join the PMI Chapter Bangalore. It's currently only $12 so definitely worth it (see above for all that the Chapter offers).
Your PMP Certification fee. This is always quoted in US dollars. Find out how much it is today in Rupees with xe.com currency converter.
The cost of the PMBOK® Guide – Sixth Edition (which is free to members, but you'll have to buy a copy if you choose not to sign up for PMI membership).
The cost of your training and course books.
The cost of a PMP exam simulator: essential both to practice your test-taking skills and to build your confidence for the actual exam.
Add up the cost of all of the items you plan to purchase and you'll have a good idea of how much you should budget in order to become a PMP.
Use this Simple Trick and Stop Yourself from "PMP Procrastination"!
Go ahead and pay your PMP application fee to PMI!
Paying the fee makes your application feel very real! When you receive notification from PMI that you are eligible then you can make an appointment to take the test – it will feel even more real from that point onwards as you count down to your exam.
Finding the Bangalore Test Center
Tip
If you can't get an appointment on your preferred date and are prepared to travel, check what slots are available at the next closest PMP test center which is in Chennai.
Bangalore is one of the few Indian cities that have a local test center, so if you live or work in the city you won't have to fly anywhere to take the exam.
The PMP exam center in Bangalore is managed by Pearson VUE and is on the third floor of Tower B Prestige ShantiNiketan on ITPL Main Road. Go to the Pearson VUE website, click 'Locate a Test Center' in the box at the top and enter your details to make your booking at the Bangalore Pearson VUE exam center.
Remember to get there early (allow plenty of time for problems on your journey) as your identification has to be checked individually. This can take a while if there are a lot of candidates using the test center that day. You might find that it feels quite busy and crowded as there are lots of seats and it is a well-used facility. There are lockers for your personal items as you won't be able to take them into the exam room with you.
Watch this video and learn what to expect at the exam center in Bangalore:
PMP Bangalore: The Benefits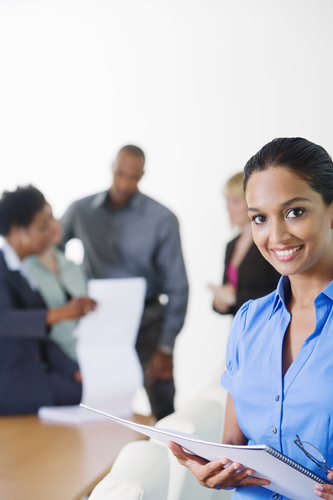 Studying for the PMP credential can take several months and requires dedication and commitment. And even if you opt for quality cost-effective online training and take advantage of your local support network, there is still a cost. Unsurprisingly, many students want to be sure that the investment is worth it.
I would say that categorically, it is worth becoming a PMP. PMI predict in their Talent Gap report that 4 million project management jobs are going to be created in India by 2020. It is also becoming more and more common to see younger project managers leading large, significant projects, partly because we've noticed a trend that people are achieving their certification earlier in their careers.
So the career prospects for you as a certified project manager in Bangalore are pretty good. It's still the top outsourcing destination globally and known as the go-to location for software development projects.
Even better, having the PMP credential has a noticeable impact on what you earn. According to the Project Management Salary Survey (2018), the average salary for a PMP in India is around INR1,964,135 (US$27,486). PMI reports there's about a 36% pay difference between someone who doesn't have a PMP credential and someone who does, so gaining the certificate will definitely pay off.
It's not hard to see that in Bangalore, PMP training can make a difference to your take-home pay and employability.
Summary
Now that you have read this complete guide to taking the PMP exam in Bangalore you should feel prepared to take your next steps. That could be researching local training providers, signing up for online PMP training or joining the Bangalore PMI Chapter. In summary:
The process for applying for PMP is the same in Bangalore as it is anywhere in the world.
Make the most of the local training facilities and active chapter that you have on your doorstep.
Take advantage of different learning materials including online project management training to prepare adequately for the exam.
Sit the exam at the local Pearson VUE test center but make sure you allow plenty of time to get there.
You can join the thousands of Indian students who have successful taken and passed the PMP exam in pursuit of their career goals. Good luck!
© 2015-2023 OSP International LLC. All rights reserved. This copyrighted article may not be reproduced without express written consent of OSP International LLC.