Category: Project Management Professional (PMP)® Exam from Project Management Institute (PMI)®
PM PrepCast Reviews by Actual Customers
Customer Reviews for The Project Management PrepCast
Rated
(

4.9

/

5.0

) by

766

clients
Click here to leave a review on Google...

Dob Ar.

Excellent tool, well designed and well developed with good statistics to follow on progression.
However, the most valuable is the content ! Questions are excellent, answers are well explained with details for each option... and of course with a page number referring to the PMBOK for more details.
You can set up your own by knowledge area or by process group and focus where you need.
I really recommend this simulator.

Montreal, Canada

Jimut Mukhopadhyay

I passed my PMP yesterday on first attempt and earned my badhttps://admin.project-management-prepcast.com/administrator/index.php?option=com_testimonials&task=topic.edit&id=1402ge. Passed with 3 above the target and 2 with target.
In the exam, I got many long questions (almost 40-50%) and the answer choices were very close to each other. Not a single question from ITTO. Question format was almost similar to Prepcast.
During my mock exams I practiced almost all the questions and was scoring in the range of 80-85% in each occasion. Unfortunately, I could not take any of the full length test due to time limitation, but everyday was trying to answer 100 questions. Most important part was to revise all the question and understand the reasoning behind each answer.
Thanks Cornelius and team.

Dusseldorf, Germany

Yuliya Guk

I have used Rita`s book and PM PrepCast Simulator.

PM Prepcast simulator worth every penny. Do not even hesitate to purchase it. Questions bank really great and explanation provided for each answer is very thorough. Also would like to mention that questions in PM simulator really tough. Personally I have found questions on PM Simulator even tougher than on real exam. I have done most of the questions on simulator & never got above 73%. Went to real exam and achieved "Above Target".

Special thank you to PM PrepCast Team for wonderfull tool.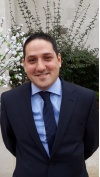 Samer Rahhal

Thank you PM PrepCast for the wonderful exam simulator provided. It really helped me a lot and aided me to pass the PMP exam today.

Beirut, Lebanon

Sumit Chopra
Schlumberger

PMP Exam Simulator is excellent. Cleared my exam in 1st attempt after reviewing all 1610 questions which is exactly the same format as PMP exam (I had experience giving PMP exam twice as i was not lucky to find this simulator during 1st attempt. Just read PMBOK & solved other reputable author exam questions which was no way close to this simulator and actual PMP exam questions.) I highly recommend PM Simulator questions to must prepare if you are serious to clear exam on 1st attempt. Lastly thanks PM PrepCast team for exceptional support to clarify any questions which we may have during preparations. Last thing for extra piece of mind for pmp aspirants during 1st attempt of simulator questions I scored average 60-65% (FAILED 6 exams) but that was enough score for cracking actual exam. So dont be disappointed if you see FAIL in simulator questions :)

Perth, Australia, Schlumberger

Norlita

I passed my PMP exam on 29 Nov 2018, all thanks to PM PrepCast, Exam Simulator & PMBOK Guide 6th edition.

The materials I used for 2 months preparation before the exam includes:
1. PMBOK guide 6th edition
2. PM PrepCast Video Lessons
3. PMP Exam Simulator

I did not use other books or study materials besides than the above. I only studied part time as I have a full time job & need to take care of my kids, I spent more time studying during weekends.

Good thing about the PM PrepCast video lessons is that you can just listen to it anytime & anywhere.
I find it really useful as it improves my understanding on each chapter because it provides examples & self-assessment questions & answers at the end of each chapter.
The way Cornelius & team prepared the materials is simple, easy to understand & straight to the point.

The PMP Exam Simulator is really useful as it prepares you for the exam and you will have a good expectation on the types of questions asked and how to plan for the timing to ensure that you have sufficient time to complete all 200 questions within the 4 hour period.
The important thing for me is to understand what you're studying, memorise the 49 project management processes & the formulas.

I only read the PMBOK guide once for all chapters. I went through PM Prepcast video lessons once for all chapters.
As I have limited time left before the exam which I've scheduled earlier before I started studying, I only managed to complete 3 sets of the PMP Exam Simulator and fully went through all the answers for 2 sets of it.
As I mentioned earlier, to understand is really important because once you understand, you don't really need to run through the materials many times. The only parts which I run through many times & took time to memorise is the 49 project mgmt processes & the formulas.
Of course, if you have the time, would suggest for you to do more sets of the exam simulator to better prepare you for the exam. Each set contains 200 questions.

At the beginning of the exam, I spent max 10 min to list down all the 49 project management processes. This will be a very useful reference during the exam.

I'm glad that I've searched & found out about PM PrepCast & purchased it, worth every penny spent as I find it really useful which contributes for my passing of PMP exam.

Thank you very much Cornelius, the PM Prepcast team and John Paul Bugarin who had been really helpful with my queries, truly appreciate it.


Malaysia

JP

Successfully took the PMP exam in October 2018, above target in all categories. My preparation was based on Rita's exam prep guide, the PMBOK Guide and this very, very helpful PMP Exam Simulator. I took the first 5 practice exams and used the remaining pool of questions for quizes that I kept taking on the train to work. After consistently achieving 80+ per cent in both the practice exams and quizes over the course of 4 weeks I felt well prepared. While the simulator is great, especially in simulating the entire experience of sitting through 200 questions (which can be really exhausting), I recommend PMBOK Guide deep dive sessions for each of the knowledge areas / processes where you notice that you have difficulties with. Very much recommend this product! :)

Germany

Sachin Sharma

This is the Best Online Exam Simulator anyone would ever find while preparing themselves for the PMP. I have spent enormous amount/time on various resources but none of them come close to PM Prepcast. The kind of questions you find here are almost same as you get in real PMP Exam. Each answer explanations are so clear that it makes your concepts clear and helps you to understand the entire PMBOK thoroughly. It helped me to clear my exam. I would strongly recommend PMP aspirants to take this Exam Simulator before their ream PMP Exam

Avenel, USA

Joseph

Thank you PM PrepCast Team for providing such a professional, exciting and accurate material.
Your Exam simulator deserves 5*!!
I liked the fact that it provides detailed explanation for each answer leaving no room for any knowledge gap.

I passed my PMP exam and would recommend anyone reading this to sign up with PM PrepCast.

Ross

Highly recommend the exam simulator for anyone thinking about taking the test. The questions are helpful but the biggest value-add for me was the detailed explanations of why the other possible answers are incorrect. Without the exam simulator I'm sure I wouldn't have been able to pass on my first try. The analytics are also very helpful as they can identify the knowledge areas that you need to focus on. Worth the cost and much cheaper than taking the exam multiple times!

Detroit, USA

Lamija Horozic

I passed yesterday PMP exam in first attempt and my overall score is above target. It would have been mission impossible without PM PrepCast, especially PMP Premium Exams Simulators. Many thanks to Cornelius Fichtner and his amazing team.

Bosnia and Herzegovina

Marty

just completed the 120 question prep test. Hit end exam and show results.. received error message indicating a problem and resetting answers... no results.... thanks a lot

Mullica hill, Usa

Alex

PMP Exams package was totally worth it. Highly recommend. I passed my exam.

Australia

VISHAL VERMA
GE Middle East

PMP Exam Simulator is truly exception tool for PMP aspirants.
After recommendation from my friend, I have chosen PMP Exam Simulator and I passed my PMP on my first attempt.

In addition to have a thorough read PMBOK & RITA, i used PMP Exam Simulator for practicing purpose and its High quality questions and explanations for both correct and incorrect choices makes clear understanding of the concepts.

Overall, PM Exam Simulator worked well for me and I highly recommend this product.

DUBAI, United Arab Emirates, GE Middle East

Dave Carty

Dan,




Don't know if I gave you the news – I PASSED!!!! What a hard test. Honestly, nothing on the practice exams were on the actual exam. It was almost all situational questions. I got about 20 questions in and started sweating because I didn't recognize any of the questions being straightforward. There was nothing cut and clear like you see on the practice exams.




I settled down and started picking the questions apart and that helped. Math equaled approximately 3-4 questions. I was really scared I was going to fail again. I completed the first run in 3:20. I had <20 marked questions and, being so little math, it only took me 20 minutes to burn through the marked questions. That gave me 20 minutes to review. I let the clock run out reviewing.




When it came up "Passed" I was so relieved. The breakdown is:




Proficient – Initiation

Moderately Proficient – Planning

Moderately Proficient – Executing

Moderately Proficient – M&C

Proficient – Closing




Thank you for your coaching. It definitely helped. In fact, in my opinion, your coaching was the factor that allowed me to pass this exam because I RTFQ then RTFA, identified what Process Area they were in, then what KA. From there it was rote memorization of what I spent the last 3 months learning. This allowed me to put together the rationale for the correct answer.




I will tell you one thing: The scariest questions were not the ones with multiple right answers but the ones with NO right answers. There was just one answer that was less wrong than the rest. LOL




Thanks again.




Dave Carty

Vikas Gupta

Hi All,
I am happy to announce that I passed my PMP exam with good grades. I was searching some practice questions and there were many in the market , after reading the review I decided to buy PMP-Exam Simulator package, which is having around 1610 questions. I really recommend any one for these questions. I tried all the 1610 question and some multiple times, I was getting the scores around 75% in all the knowledge areas and in project management group areas. Along with this I read PMBOK6 thoroughly, read Crowne book and Udemy 35 hours course. After all these I found most effective things was my vast command over the question provided my this simulated exams. Authors of this exam simulator did a great job of explaining details about the correct answer and the details about why other answer is not correct. It helped me a lot! Thank you Team of PM PrepCast, I able to pass my exam on November 26th 2018. I am giving five star to this course.

Todd Rogus

I researched various providers before selecting PM PrepCast. This turned out to be a good decision, as I passed my PMP exam on 11/26/2018. The exam simulator provides questions that are VERY close to what you will see on the actual exam. Thanks PrepCast Team!! - Todd Rogus

U.S.

Skylah

A highly recommended material, the situational questions are comparatively similar to what is projected in the exam. I read PMBOK 6th edition, Sybex and Rita Mulcahy, then the simulator was my final preparation for the real exam.

Worth the investment :) a big thank you!

Bdhs

I find the PM PrepCast video lessons to be effective and comprehensive.





* It tackles the important points on the PMBOK Guide 6th Edition and presented it in a manner which will not make you fall asleep

* It has given clear examples of what the topics are about, which you can easily relate to





I think I made the right decision in choosing this course.


Katy, United States

Alice Liu Rui

The lesson is quite easy to understand and the logic is very clear.

I will highly recommend to my friends and colleagues.

Singapore, Singapore

Mr. Potter
P.E. Media Group

Cornelius and the PM-PrepCast videos were a huge key to my passing the PMP exam. The videos actually help make sense of the PMBOK guide, and the test simulator is a MUST if you really want to get your brain used to sitting/thinking for a timed 4 hours. I recommend all future PMPs to use the PM-Prepcast! Thanks, Cornelius! #iPassed #5StarPMPReview

Englewood Cliffs, USA, P.E. Media Group

DebS
Independent Consultant

I bought the 4 sample tests for the PMI ACP and passed above target in all 7 categories. I never would have passed without the sample tests, they were very similar to the actual test and taught me where to focus my studies and how to read and respond to the questions.

Natick, United States, Independent Consultant

Eric Chan

Passed the exam above target in all knowledge areas 1st time. Used the PM Exam Simulator to prep for the exam. Being able to pick questions from a particular knowledge area, a particular process group, or just randomly pick a handful of questions to work on is a really nice feature. Liked that a lot when I can only spare 20 minutes before bed time to practice some test questions.
The full 4-hour practice exams are good practice over the weekends. I can honestly say if I didn't try a few of these and went straight to the real thing on exam day … the test probably would rattle me just because the clock keeps ticking. The simulator trained me to time myself consistently, not to get stuck on any one question, mark it and come back to it when there's time left at the end. It's an approach I actually used on the real exam. I had about 20 minutes left after doing all 200 questions and came back to the ones I wasn't sure about and corrected a few answers.
I didn't always agree with the questions and the explanations, but that's probably to be expected with situational questions. Some of them I thought were kind of vague. The number of questions I had this kind of problem with wasn't large so I'd say the quality of the questions are good. Also, I have to commend the team behind the simulator. They read and responded to the comments I had about the questions providing feedback about the intent of the questions and in some cases changed the wordings. It's great customer service. Really appreciated it.
The practice questions did make me think really hard. They helped identify knowledge gaps really well, which helped me identify what I needed to focus on more.
Overall, I'd say the PM Exam Simulator is a really great tool. I have to attribute successfully passing the PMP exam to The PMP Exam Simulator.

Natarajan Vijikarthik
Toshiba TEC

Passed my PMP on my first attempt. After extensive research, I have chosen PM PrepCast out of other providers. This was my best ever decision and primarily used PMP Prepcast & PM Exam Simulator due to my limited time. The video lessons are awesome and to the point. It covered all the concepts needed for the exam.

I wanted to read PMBOK alteast once, but due to limited time I just read glossary once. Also I just took 3 mocks from PM simulator after listening the videos. High quality questions and explanations for both correct and incorrect choices makes clear understanding of the concepts.

Overall, PM PrepCast & PM Exam Simulator worked well for me and I highly recommend this product.

Singapore, Singapore, Toshiba TEC

Richard Oruche

Take One - Result (FAIL)
- After studying for the PMP exam for one month using Rita Mulcahy's PMP exam Prep & PMBOK Guide, I felt confident that I was ready to take and pass the PMP exam. I invested several hours a day in studying the terminology, knowledge ares, and the sequence of activities. Unfortunately, none of the studying material I have prepared me for the type of questions presented on the exam. I FAILED and had a brief moment of sorrow, depression and despair.

Take Two - Result (PASS)
After failing my first attempt at the PMP exam using other study material, I was motivated to find study material that will expose me to the type of questions the exam contained. I would highly recommend the PM PrepCast Exam Simulator to anyone that is looking to pass the PMP Exam! The format of the questions provided are the closest to what you will see on the actual exam, and I can proudly say I PASSED my second attempt at the PMP exam!

Chicago, United States

Geraldine Del Rosario

I purchased the PM PrepCast last December 2017 and took my PMP Exam last February 2018 and it was one of the best decisions I ever made in my life. Prior to PM PrepCast, I also purchased another video course and it wasn't at all helpful. But the PM PrepCast is another story. It was interesting and very helpful, especially the exam tips and sample exam questions given at the end of a video chapter. I listened to all the videos, took notes and took sample simulation exams and all my effort paid off thanks to this video course. I got Above Target for all 5 Domains and its largely due to PM Prepcast.

QC, Philippines

Abdul Latona

The material presented from PM PrepCast was very well presented for preparing me for the exam. I will highly recommend checking out the courses provided if your preparing to take the exam.

Bhaskara Rao

PM Prepcast PMP Exam simulator is extremely helpful in preparing the PMP exam and clearing it successfully in the first attempt itself.
I looked into the most of the other PMP exam preparation resources available in the online market and this is the best choice due to its content presentation and accuracy of explanations provided for both correct and wrong answers etc and also the way quizzes structured for learning phase.
I attempted all learning questions domain wise and marked in PMBOC guide with the explanations provided and it helped me greatly to understand various relations and process flow involved without spending too much of time in reading the entire PMBOC guide word by word.

thanks, PM Prepcast

Bhaskara Rao

Marc Blanchette

******

Thanks for your excellent prep questions for the new CAPM exam. I had failed the first time about a month ago because I used some old questions from another web site. I passed above target and can confirm your questions helped me passe the exam.




Thanks

Marc Blanchette

Saint Jean Sur Richelieu, Canada

Frans Bossert

I came across the PM PrepCast and PM Exam Simulator and placed my order about three months before my exam date. During my daily commute I would listen to a section of the PrepCast and during the evenings I would scan through the PMBok and make notes of the core concepts. During the last week I focused on completing three of the exam simulations and based on the results I focused on any areas I felt were lacking.

The day of my exam I felt prepared and confident, I even came across a few questions on items that Cornelius mentioned during the PrepCast which was nowhere to be found in the PMBok. With the help of Cornelius and the depth of information he shares with this product my road to becoming a PMP was a very smooth one. It was worth every penny and I go out of my way to recommend it to my colleagues undertaking their PMP certifications.

Johannesburg, South Africa

Venu Madhav

Hi,

I sat for the exam on 25th June 2018, I was through PMP. I will give most of the credit to the PM PrepCast for the simulation exams.
The exams are scenarios based, that helped me in coming up with the strategy, to answer the questions smartly like finding the keywords, selecting the best right choice in the exam.
Thanks from the bottom of my heart to PMP PrepCast for helping PMP-aspirants in achieving their PMP dream.

Cheers!!!

ROBERTO MARLEY

Hello everyone,
In order to PASS the real PMP exam, it takes you a whole village because PMP is the toughest exam that you will face in your professional career. I have used the PM PrepCast by Cornelius Fitcher product myself since February, 2018. However, I did not make myself committed enough in order to clear the PMP on my first try. But, it does not matter how many times you take the PMP, and as long as you PASS and that's what matters the most. To make the story short, after I reviewed all the lessons learned from PrepCast and adding more time to my study schedule which made my preparation the crystal clear to me. I am really happy to become a PMP Certified on June 08 2018 because all my hard work has been paid off. Also, I have posted the lessons learned that contributed to my success, too. I want to thank all the stuff that have worked really hard to make this journey possible for me. PrepCast mock exam is the product in the market because it makes you ready mentally to prepare for the worst. And, I became a little nervous because I could never score above 75% on all my quizzes. But, the way their product design is to build your knowledge about PMI tools and techniques. After almost 3 months of hard work, I have decided to take my last chance because I wanted to become a PMP certified so bad, but my dream became true on June 08, 2018 when I went to sit for the exam. After 4 hours sitting and panic on that date, I hit the end exam button and the screen shot on the computer appeared as follow: CONGRATULATIONS !!!! I can never that date which has changed my life. I would encourage anyone that is interested in becoming a PMP certified not to take this tough exam lightly. PMP is made to trick you regardless, but a dedicate plan will make you overcome this challenge. If I make it today it's because of everyone contribution and great thanks to the lessons learned. In addition, all the staff are good in responding quick and PM PrepCast has the best product on the market. I will advertise this product with all my colleagues, friends and families because it has made a big impact in my preparation. Here's a link into my LinkedIn for you to take a look. Also, you can check PMI registry on google to verify my PMP credential, too. Thanks!!!!!!!

Michelle Nunez
Nestle

I have just passed my PMP exam on the 1st try. The simulator helped me to prepare and understand how to study for the exam. Great support on questions feedback and on simulating what the real exam was going to be. Fully recommended!!!!

Santo Domingo, Dominican Republic, Nestle

Gary Coblenz
WCG

PrepCast is all I needed. The program is first rate and covers all required content to pass the PMP. I watched all the video lessons covering the Knowledge Areas and used the Exam Simulator to answer about 900 questions. I took one full practice exam and the remaining questions I answered using 10-20 question quizzes. This combination was more than adequate preparation for the exam. Once I was averaging about 75%, I was confident. Using the PMBOK Guide as a resource to clarify and review content in the Prepcast and doing quizzes five days a week for 2 1/2 months completed prepared me for the exam. Full disclosure, I have been in finance and project management for over 25 years, so any content referring to finance or general business practices were not difficult for me. The main thing I got out of PM PrepCast was learning the vocabulary, processes and knowledge areas contained in the PMBOK Guide. Understanding this foundation is key to passing the exam and Prepcast covers this very well. If visual learning works for you, I strongly recommend PM PrepCast and the PM Exam Simulator.

Vancouver, Canada, WCG

Mike Wernau

I was able to pass the PMP Exam on the first try using the PM PrepCast materials. The PrepCast provided the "glue" I needed to stick with my study plan, while managing a busy job schedule and family life. I listened to the PrepCast videos on my way to work and watched them in the evenings, during halftime, while waiting in line - basically any free moment that came along.

In addition to the PrepCast, I purchased a good study guide (Rita's), as well as the PMP Exam Simulator and Flashcards. I studied 1-2 hours on weeknights and roughly 6-10 hours on the weekends, for a period of two months before scheduling the exam. Definitely schedule the exam, as Cornelius suggests - do not wait! Scheduling the exam will change your outlook on studying and provide some additional motivation, especially when you know the exam is only several weeks away.

In the final weeks leading up to the exam I followed Cornelius's advice and took at least three practice tests using the PMP Exam Simulator. Looking back, I wish I had taken the practice exams sooner. The practice exams narrowed in on the areas I needed to focus on and also taught me how to best pace myself. Take as many practice tests as you can. The Simulator's interface makes it very easy to review wrong answers and at the same time provides explanations as to why the right answer is THE BEST answer. PM PrepCast is THE BEST!

Thanks Cornelius!

Kavita Sharma

I used PrepCast to prepare for my PMP exam, which I successfully passed in September 2016. It was a great way to prepare for the real exam, as it helped me to set a pace for answering questions. Also, the questions were very similar to what appeared on the exam.

Toronto, Canada

Charles Rose Jr.
Brookhaven National Laboratory

I passed my PMP exam on the second attempt. The reason I failed the first time is because I used the wrong practice test software. The questions that I was giving was very easy and not like the PMP exam. After taking the exam the first time, and looking for more test like practice I found this PrepCast. I couldn't have passed the PMP exam without it. Cornelius is very good in the videos, but the most important thing the Prep Cast offered me was real life simulation exams. I took about four of them before my test, and I aced the PMP exam. My results when from barely passing to, all above target.

Brookhaven National Laboratory

Matthew M

I took the Agile Prepcast for my PMI-ACP. I found that the video course was very detailed, but almost too detailed for the purpose of passing the test-- the knowledge was good. I had to skim through and skip certain parts, but it's nice that you can do that since the videos are broken out into sections. The real value I found was purchasing the practice test/exam simulator. The questions I found were ever so slightly harder than the actual PMI-ACP exam questions. If you can get a 75%+ on the exam simulator, you will pass the PMI-ACP no problem. I was above average in knowledge level when my results came in from the PMI-ACP test. Make sure you take the exam simulator in quiz mode so you can review as you go!

John Pinto

I searched around the web and found hundreds of sites with sample exams , tips and tricks for passing the PMP exam however nothing compared to the PM PrepCast. The online exam similator is the closest thing you will get to the real thing when it comes to concepts, timing and content for the PMP exam. The ability to learn at your own pace while to taking the sample exams was a real bonus. The videos were great as well . It was easy to follow along and Cornelius explained the concepts in a way that made the entire program interesting which kept me fully engaged the entire time. I can honestly say this course really helped me pass my PMP exam. Cornelius, my PMP certificate is now proudly hanging on the wall in my office for all to see. Thank you for your regular communication and for offering a fantastic program. I would highly recommend this to anyone preparing for the PMP exam.

Paradise, Canada

David Blam
NCR Corporation

PM PrepCast Lessons and the Exam simulator really helped me with understanding of the process of preparing myself for the PMP exam. Without it would me much more difficult!

Belgrade, Serbia, NCR Corporation

Ken

The PM PrepCast and the PM Exam Simulator were great products! I would not have passed if I didn't use them!


About a month from the exam, I shifted my focus to using the exam simulator every day and taking short timed or learning quizzes. That helped me get into the exam taking mode. The quizzes helped identify the areas that I needed to focus on.

Great product. Easy to use and vital to my passing the exam.
Highly recommend other use these products.

Vernon Hills, United States

Adamson Nunda
None

I found PM PrepCast to be a useful tool that truly helped me pass my PMP exam. Not only did I gain the benefit of passing my PMP exam, I also have knowledge about how a project should be managed and what I need to do to remain a successful PMP.

The training videos are lengthy, with a lot of repetition. This can be both a benefit and a hindrance. At first, I was getting frustrated with the repetitions at the beginning of each video. But along the way I started repeating the same materials and in no time I was understanding the video trainings much better.

If anyone is not interested in the repetitions, skip over, but I would advise not to. Repetition helps it stick!

Haslet, United States, None

Shantam Rajan

I passed my pmp exam today with 4AT's and 1 T.I would like to thank PM PrepCast team. The mock exams were by far closest to the exam . Helped me alot during preparation. Thank You again .

SANJEEV K SURAM

Thank you Mr. Cornelius Fitchner,

I passed PMP (PMBook5) in my first attempt with above target score, but got little late in writing this review. I started off reading only PMBOK5 initially for a couple of months and then one of my friend referred about this wonderful site which changed my way of preparation. Normally I prefer to read than watching the videos, but in this one the way Mr. Fitchner explained each topic was interesting. The best of the course package is the Simulator exams. They are pretty close to the actual exam. Treating each simulator exam as an actual one and referring to the material for the incorrectly answered topics immediately has helped me tremendously in my preparation. And the concise format of all the formulas put together was very handy and saved my time. And just one week before the exam, I have completed the self-assessment questions in all the topics successfully which boosted my confidence. Thanks again Mr. Fitchner and the PMPrepcast team.

Cleveland, United States

Keith Busmente

I spent a week preparing for the CAPM exam, with the last three days using the CAPM test simulator program...awesome. I cannot imagine how anyone could pass the simulator exams and not pass the real test, because the simulator truly ensures you understand the PMBOK. I will most definitely utilize PM PrepCast when I sit for the PMP exam. If you're on the fence about whether or not it's worth the money, don't be...it was the best investment I made to ensure I would breeze through the exam.

Enixa D Shelby
Shelby Consulting Group LLC

Using the Project Management PrepCast was great way to study and learn the materials for the PM exam. As I am a person who is more of a vision learner to understand methodologies and concepts. With the PM PrepCast, it allow be to learn in a style that is useful to me and time requirements. I have recommended this tool to others as they prep for there PMP exam.

Detroit, United States, Shelby Consulting Group LLC

Reeba Jerry

I took the PMP Exam Simulator coaching for my PMP examination. I received Above Target for all the process group. The exams helped me to think differently and focus on key words. I have already recommended my friends to sign up and recommending you to do the same..

Jeddah, KSA

Veena

Hello,

I passed my PMP exam(Pmbok5) with Above target score in all domains on Mar21st. Its my first attempt and was pleasantly surprised to receive the final result. Exam took me 3hrs 40minutes to answer all questions which was much longer than mock exams. Most questions were around integration, quality and risk. Formula questions were only a few and mostly around SPI, CPI.I want to mention special Thanks to Cornelius Fichtner, PMP, CSM for all the training videos and mockexams in PM prep cast simulator for helping me in preparing well for the exam.

Thanks again!

Veena




Derek Mitchell
Atlanta Public Schools

This is a great prep course and an amazing deal for the cost. The courses materials are very detailed, but the most valuable part of the course are the practice exams. I believe that's what made the most impact. I felt very prepared on test day after two and half months of studying. I passed the exam on the first try.

Marietta, United States, Atlanta Public Schools

Michael Shost
Consultant

I was scheduled to take the PMP exam on 3/22/18. PMI/Prometric cancelled the exam and did not provide any possible reschedule dates before the exam was changed over to PMBOK 6. Many people were affected by this and after spending $100's & 100's of hours prepping for the exam on PMBOK 5, I now have to re-tool and rededicate myself to pass the new exam.
I went to PMI for assistance and they offered no relief...
I emailed Cornelius and the PM Prep Cast team and they immediately understood and upgraded my PMBOK 5 premium access so that I may prepare for the new test!
As if that is not enough, PM Prep Cast is a stellar product!
The content and delivery is robust. The material is logically presented in a manner that easily aligns itself with creating a study plan to achieve your certification goals. The lessons are packed with relevant information and are arranged in such a way that they accommodate any schedule.
Thank you Cornelius Fichtner and thank you PM Prep Cast!

Hawthorne, United States, Consultant