Category: Project Management Professional (PMP)® Exam from Project Management Institute (PMI)®
PM PrepCast Reviews by Actual Customers
Customer Reviews for The Project Management PrepCast
Rated
(

4.9

/

5.0

) by

807

clients
Click here to leave a review on Google...

Vivek Sai
Hazen and Sawyer

I passed my PMP on the first try with Above Target on all domains. I would like to thank PM PrepCast for their excellent exam simulator which helped me immensely in understanding the type of questions that came in the PMP exam. I would recommend this simulator to anyone who plans to take their PMP exam. Thank you!

Birmingham, USA, Hazen and Sawyer

Ahmed FAHMI
Alstom transport

Premium PM Exam Simulator It is a great place to display simulations very close to the real test display by PMI, i have applied for PM exam simulator one month before my examining date, during this month i have lunched all the 1610 questions through learning first after that i have lunched the 8 exams as a real simulations to know the current position for my knowledge ( it was a positive feedback as well). in additional i have followed the advises provided by PM Exam Simulator through email as well, 2 days before my exam date i have stooped to solve any questions, during these 2 days i have done quick review concerning the 5 process once again with ITTO as well.
I have put plan to my self as well as I worked hard in 4 months and three months of them to prepare myself and a full month simulation with support of Premium PM Exam Simulator. thereafter as a result for my hard work the result was positive and i have passed the PMP exam from the first time ?.
My recommendation to those who want to become PMP from the first time to prepare yourself first by reading PMBOK, be fully aware by the 5 process and 10 knowledge areas, understand ITTO also is required, then go though PM Exam Simulator. with all of my best wishes anyone who wants to become PMP to succeed and meet with his/her goal ASAP.
My recommendation to Premium PM Exam Simulator you need to add some examples in order to allow for the researchers access to comprehensive coverage, examples as followed
- model for contract question example, you have deal with subcontractor for cost plus contract since the initial estimation = X as well as the agreement with the subcontractor is to claim Y upon completing the contract, thereafter how much should i pay if the final estimation = Z
- the critical bath model, need to add one model as a scenario or/and text, activities A shall tack 5 dyes and will start in day one, activities B will tack 4 dyes and should start after activities A and before activities C........etc. what is the critical bath duration
- the float duration, need to add one model shows the activities in table with the duration as well as the dependency (SF,FS,..) what is the float for activities X


Sincerely

Ahmed FAHMI

Saudi Arabia, Riyadh , Alstom transport

Shady Ahmed

I have been evaluated and passed the PMP exam (above target ) PM PrepCast lead to me to achieve this
I solved the 7 exams and I make use from their answers which increased my understanding for main points and scenarios
so the PMP exam was very easy for me , thanks a lot for PM PrepCast for this great efforts .

Daniel Diaz

PM PrepCast was essential to my learning and helped me pass the PMP Exam with high scores! The in depth descriptions were key to my understanding of the PM concepts and broke down the book into more manageable parts. Cornelius's added flair helped me stay engaged and continue efforts for learning. I would highly recommend this curriculum along with the practice exams. Using this additional study tool helped me achieve above target scores in all areas of the PMP exam.

Chicago

Mohammed Almuarik

Hi,

I just did my PMP exam and passed as an Above target.
To be honest, i believe the most reason for this success is the practice I did in PM PrepCast.
I really recommend everyone who wants to do the PMP Exam is to use prepcast as a practice site. I started my practice after i reviewed the slides from the PMP course i took earlier then i went through the questions on PMBOOK.

I really appreciate all of your efforts PM PrepCast team.

Good luck everyone.

Riyadh, Saudi Arabia

Subrata

Hi,

Just thought of sharing - cleared my PMI-ACP exam this past Friday, 6/7/2019. PM-PrepCast has been a great help indeed. I registered in the 1st week of April 2019 and spent some quality time with the video lessons and simulator during the following two months. All I found in the exam was that the questions were all situational and hence grasping the concepts is imperative.

Thanks Cornelius & PM-PresCast team!

Kuala Lumpur

James Jones

I successfully passed the PMP exam yesterday with Above Target score. The course and simulator were indispensable. I wholeheartedly recommend both products for PMP aspirants. The offerings of PM PrepCast are thorough but no tool is perfect and not one tool will be all you need to prepare.

Please consider PM PrepCast. The value is significant and the investment is minimal in comparison.

Thank you Cornelius.

Leslie George
Vanderbilt Medical Center

The PM PrepCast tool was excellent in preparing me for the PMP exam. I would recommend this product to anyone who wants to get their PMP certification. In fact, the questions on the PrepCast exam simulator were harder than the actual PMP exam I recently took. I pleased to say preparing with this simulator helped me to pass the exam this week.

Franklin, USA, Vanderbilt Medical Center

Janet F

The PM PrepCast was a vital part of my PMP success. My advice is do not underestimate the PMP exam it is every bit as challenging as you have heard. My study plan was a hard push for 4.5 months consisting of the PMBOK book, Prepcast, custom self-made study tools, flash cards, oral quizzing, four full length simulators, and many hours of dedication. I had one focus, to pass on the first try and I did just that. The Prepcast is a great product!

United States

Duncan Pascoe

I found the podcast to be very useful, although it was difficult to navigate because there is so much content. Suggest ordering podcast so that the overview lessons are all in order such that one will play after the other - this would be very useful to obtain an initial understanding of the processes without having to stop and search for the next podcast (which is dangerous while driving).

Mark LaGrone
IBM

A wide variety of material was covered . Sometimes monotonous. Bottom line is that I passed the test on the first try. I had read the PMBOK prior to taking your course and I only viewed the material in your course once. There were supplemental offers for PMP training outside of what you were offering which I thought rather odd. The course displayed the material, but I left thinking it did not display how to properly navigate the PMBOK process areas vertically and/or horizontally. Also while you explained the guide inputs and outputs, I wasn't putting the outputs from one area to another. I think adding areas on the Appendix such as the ones tying certain tools to certain process areas would have been extremely helpful. I ended up having to manually map this. All in all, a fair value for my money. Thank you. PS. Very personal feeling. I feel like Cornelius and I are BFFs and I have never met him.

Lafayette, LA, US, IBM

Mohammad Alharbi
KACST

I just wrote the exam for the first time and scored "above target" !

I should say that PM PrepCast was really the key contributing resource for my study, very helpful and rich material with high quality questions.
Great aid for PMP aspirant.

The real exam was almost entirely situational questions. You really need to acquire the ability to deal with such scenarios (what project manger should do next, what would have been done to prevent this, what did he miss ... etc). Don't expect to see direct questions or even too many numeric ones.

You don't really need to memorize ITTO's or processes. Instead, you have to understand the logic and flow of processes and ITTO's and this can not be obtained without lots of reading and in case of using PrepCast doing +1000 questions.
In my case, I read entire Rita book once, identified gaps in my knowledge, focused on them and revisited those chapters. After that I bought the PrepCast and started with learning quizzes. I just did one practice exam and got 79% since It was hard for me to locate 4 hours spot in my schedule. However, I did many quizzes (100,50,30 q's) and timed sometimes just to ensure I can properly manage my time during the real exam. I ended up doing about 1,100 until the night before the exam.

Long exciting journey but absolutely worth it. Thank you for the great tool and good luck to all aspirant.

Vancouver, Canada, KACST

Michael A Malott
California Department of Water Resources

After taking a 5 day bootcamp and failing the exam twice, took a year off and found PM PrepCast. For 5 months, I listened to each podcast twice. To and from work. (50 min commute). In the evening I: watched the accompanying video, while taking notes, practicing various brain dumps. On Saturday, i would spend 4 - 6 hours reviewing notes, re-watching videos of weak areas, and reading the PMBOK on the weeks subjects. Sunday, I'd spend a 1 -2 hours planning my next week's study material: loading up podcasts, reading PMBOK, drawing, charts & graphs. Then six weeks before the exam I incorporated: The PMP Exam: How to Pass on Your First Try, Sixth Edition by

Crowe, Andy. It's godsend of a book. Follow his time suggestions for practice exams, and for pete's sake follow the time suggestions DURING the exam. I know it's hard. but take those breaks! I passed with Above Target in all areas. Thanks to everyone on the PM PrepCast team and thank you Andy Crowe.

Morgan Hill, CA, USA, California Department of Water Resources

Zeljka

Just passed the PMP exam at the first try. I used PrepCast PMP Exam simulator which was really helpful in assessing my knowledge and getting ready for the exam. I reviewed and used some other options online and this was the best one for sure and am highly recommending it!

New York

ADAM M. KLEIN

I can honestly state that the PMP Exam Simulator was a true blessing for me in order to help me prepare for the PMP exam. It allowed me to understand and dissect, not only right and wrong answers, but more importantly how to dissect the words within a question that is asked. That was so important for me to be able to look for individual keywords words and be able to have those words correspond to different aspects within the PMBOK6. I loved the fact that the simulator was able to dissect each question answered with great detail regardless if the questions was answered right or wrong. I have already recommended this simulator to friends and colleagues to use! Thank you so much!

Rydal, United States

Julie Cowen

Like many people, I've heard great things about The PM PrepCast, PMP Exam Simulator, so when preparing for my own exam, I decided to add it to my list of study tools. The PM Simulator is one of the most invaluable of tools I used on my PMP journey. Studying and remembering key facts is one thing, but preparing for the experience of actually taking the exam is a whole other animal. Thankfully, Prepcast simulator helped me get comfortable with the wording of the questions and possible answers. Many questions I answered in the simulator were as challenging (if not more challenging) than the actual PMP exam.

Phoenix, United States

Mara
DTAG Group

Just passed the PMP Exam last Tuesday, after running all 7 PMP PrepCast exam simulations (excl ITTO) several times up to reaching a minimum score of 90% during the last four weeks preceding the exam. A big plus of PM PrepCast is the detailed explanation why an option is correct and why alternative ones should be eliminated, that truly proved helpful!


Even interface usage and style of phrasing questions was very close to the real exam.

I also purchased 3 mock exams from another provider, content focused on additional topics so I felt confident to cover all potential knowledge areas.


All in all an excellent decision to go for PM PrepCast !

Kuala Lumpur, Malaysia, DTAG Group

Yazeed Albelbisi

I passed the exam today after 2 months of studying 2 hours in average a day, i used only Rita study guid and prepcast exam simulator, i read Rita study guid two times, and one week before the exam i started taking mocks, i took 4 mocks exams got between 74-77%, and around 10 short quizzes i scored between 60-90%, i found simulator questions a little bit harder than the real exam which is a good thing, it gave me more confidence while i'm answering questions in the real exam.

I would definitely recommend this sinulator, there are many good thing about the simulator but what i liked the most is the detailed explanation for each solution , and the live feedback which is great tool that can help if the answer is not clear for you, you will get a reply in a short time.

My advice is give more time for the simulator at least 14 days before the day of the exam, and to sleep good the night before the exam.

Mississauga

Obianuju Diru
FIRST BANK OF NIGERIA LIMITED

I found the PM PrepCast training material really resourceful because the questions are quite thought provoking. The timer is also very good in helping me manage the short time period of 4 hours!
In all, I think the material is worth every bit of the price. My confidence level is high, and I'll recommend it to others!!!

Owerri, Nigeria, FIRST BANK OF NIGERIA LIMITED

Daniel Hernando Aguirre Castaneda
BEUMER Latinoamericana

I have to thank PM PrepCast for the impeccable prepared material and for the challenging Simulated Exams.

For me it was very difficult to find the time and the drive to learn. I used each PM PrepCast PPT Presentation chapter divided in healthy portions to get familiar with the concepts and with the substance of the PMBOK 6th. Edition. I heard them obsessively and the Voice from Cornelius was the supporting company everywhere I drove.

The PMP Exam Simulator program and the explanation of the solutions was a wonderful preparation.

I which your Team Health and God Protection to be able to help a lot of other hesitating candidates as you helped me.

Valinhos, Brazil, BEUMER Latinoamericana

Gabriel Spena

My personal experience with PM PrepCast was very positive, both with the course and with the test exams. The classes cover all the PMBOK, the explanations about the ITTO's are clear and they cover all the necessary for the PMP exam. The design of the presentations is very good, and the scope of them perfectly covers what is required in the exam. I recommend it either to those who need a course that can be done in the free time or those who prefer to do it at their own pace and from any location.

Buenos Aires, Agentina

Dina Kantelis

I purchased the PM PrepCast and PMP Exam Simulator to help me pass the PMP exam. I failed the 1st time I took the exam so I knew I needed some help the second time around. I took a boot camp with the exam at the end of the camp. Good class but I obviously needed a bit more than just prepping for how to take the exam.

The questions are very much like you see on the exam but I think the simulator is harder. I was not passing a lot of the simulations. The a lot of the supporting material stated you should not sit for the exam until you are consistently passing the simulations. My exam was scheduled and I was on a time crunch so I sat for the exam anyway. I passed. I passed with an Above Target in all sections except one. I believe I would not have done so well if I had not done the simulations (even though I was not getting a passing mark). I highly recommend this simulator. It is worth the cost.

Canton, USA

HSC III
1956

I thought this was a very good product.Also the support was excellent. There were several sets of questions/answers where I believed there was some part of it that was off is some way.THe support took my points seriously and I think they actually made changes based on my input on about 80% of the items I questioned.
For this exam,I have always felt that once boiled down, the amount of pure materiel is not that great and there is a large amount of overlap across the domains. This causes company's trying to create products for the exam to struggle to have a sufficient mass of material for whatever product they are producing. In most cases, the result is the inclusion of material way, way off the actual test which then becomes a distraction. Prep Cast did the best job of keeping the content where it needs to be.
If you can score 70 on all their tests, you should pass easily.

PACOIMA, United States, 1956

Sean Lloyd

I just passed the PMP exam after using the PMP Exam Simulator as a key part of my preparations. I completed 80% of my studying before beginning the practice exams. While I knew the material and passed the practice exam, I wasn't completely ready for the subtle trickery some of the questions employ.

The practice exams were critical for:
-- Spotting the key information in the question
-- Practicing test taking strategies
-- Building endurance to click on multiple-choice questions for 4 hours.

I showed up to the exam relaxed and ready. When it was time to click on the "End Exam" button, I had no doubt about the outcome.

Tridib Roy
Quinnox Consultancy Services limited

Thanks Team for All your support. I have passed PMP with Above Target in all Knowledge Areas. Thanks to Team Prepcast. You are the best in globe. Special thanks to Stan PO, you have guided me whenever I required your guidance.

I posted my lessons learned in social media. I specially acknowledged Cornelius Fichtner and team. I am a member of " I want to be PMP" group in LinkedIn where you all are part of.

Thanks for everything.

Key lessons learned:- There is no short cut to success and God helps those who help themselves. I would have loved to attach my LL here, but its a word document, I cant embed it over here.

Bangalore, India, Quinnox Consultancy Services limited

Ralph Schlief

The PMP Exam Simulator is a very good tool for passing the PMP exam. I found that all 8 of the practice exams were significantly harder than the actual PMP exam and that the style of the Simulator questions was fairly similar to those on the actual exam. Constant repetition of key concepts was a useful learning strategy. What I found most useful were the well-crafted explanations of why each answer was either incorrect or correct. As a risk mitigation strategy, the $139 price of the exam Simulator is less than the cost of retaking the PMP exam ($275) plus the extra study time required. I must also commend Stan Po and Yazmine Darcy for their patience in fixing the many minor typos that I brought to their attention.

Tushar Pandey
Citibank

I appeared in the PMP exam on Mar 15 and cleared it on my first attempt. Scored Above Target in 4 KA and On Target in 1 My sources were PMBOK and these simulators. Studying PMBOK will give you the basic knowledge but these mocks will help you apply and get a real time sense of how questions will appear in the actual exam The level and standard of questions in the simulator were at par(if not better) than the actual examination. If you score anything in between 70-80% in these mocks then that should be a good enough representation of your success in the PMP exam

Singapore, Singapore, Citibank

Eduardo Galvan

I took a face to face course in my city and I felt really nervous because we needed to memorize all the processes and it came with no surprise that I failed.

So I started looking for another course and you guys were the whole package so I adquired the platinum package and started studying.

After finishing the lessons I started with the simulators and finally I felt ready for the real deal.

It was awesome to see that I Passed the exam thanks to your videos and the time and effort I put into this.

Thanks for helping people like me!

zapopan, Mexico

Csmurthy

I cleared PMP yesterday by 12 noon Indian Standard Time. Many Many thanks to PM PrepCast.

Tanushree Kumar
Ismeal Levya Associates

I am very impressed with PM PrepCast's way of teaching and imparting knowledge. The online courses are very user friendly and easy to learn from. Mr. Fichtner's way of teaching PMBOK guide is very explanatory to the extent that it hits most of the questions asked in the exam. I will fully give credit to Prepcast for making me pass my PMP-PMI exam in first attempt.

New York, United States, Ismeal Levya Associates

Steven L

I took my PMP exam after using The PM PrepCast for 2 months and passed with Exceeded Expectations in 4 out of 5. The queries provided to narrow down selection and focus on knowledge weakness was key. Thank you for providing this service!

WINSTON SALEM, United States

Randell Low

The Prepcast content - is excellent. The Exam Simulator I purchase is very challenging. Unfortunately I did not clear the PMP exam PMBOK6.


1. The exam questions are extremely different

2. The questions are very wordy and situational

3. There are only a handful of calculations (tricky though) about 4 if I recall




The PMP exam is getting challenging. I am on the verge of giving up. Maybe it is just me....


Michael Bull

I was able to pass the PMP exam with an above target score thanks to The Project Management Prepcast. The exam tips and the specific content learning in the videos was very valuable, and the practice exams were instrumental in preparing for the exam. Full marks also for the separate Formulas questions.




I particularly appreciated how the practice exam results included detailed information on the best answer.




Based on my experience I highly recommend these aids to preparing for the PMP exam from PMI.


North Vancouver, Canada

Jaime Jarrin
AndeanTrade

I am very happy to say that after 7 weeks of full commitment, today I achieve my PMP certification. One of my fundamentals practice methods since the 4th week was doing test simulations and start to figure out which gaps I had. For this, PM PrepCast was an excellent tool, referencing to the Pmbok and also showing clear explanations on every answer option to understand the correct PMP process.

Questions really close to the "real" PMP exam, totally recommended!

Quito, Ecuador, AndeanTrade

Olubukola Ogunyemi

I will recommend the simulation to anyone. The questions seem tougher than the real exam questions....just kidding. But honestly very helpful. I found the real exam easy because I had gone through all the simulation questions. Basically, understanding why the wrong questions are wrong was very helpful.
Also, the admins were very responsive to any kind of questions.

Moncton, Canada

Wasi Rizvi

The questions in the PMP Exam Simulator were very good and much like the ones present in the real exam. I had tried many online free exams but they did not represent the real exam questions. Although the Exam Simulator was a bit harder than the real one, but it did help me a lot for my preparation. I cleared my PMP on 29th Jan 2019 on my first attempt, with 'Above Target' in all the process groups except in Closing where I got 'Target'. Thanks a lot for the wonderful and thorough questions !

New Delhi, India

Patrick Irvine
Fitbit

Hi,

I recently took the PMP exam and am excited to say that as of 1/24/19 I am a certified PMP. I used the PM PrepCast to study on the go, and as a review of the material prior to taking the exam. I would highly recommend it!
Special thanks to Cornelius!

-Patrick Irvine, PMP

San Francisco, CA, United States, Fitbit

Ludovico Donegani
Inpeco NA

Hello,
last Saturday I've successfully passed the PMP exam: the test simulator is amazing!
Thanks!

New York, United States, Inpeco NA

Csmurthy

Though the number of tests decreased(9 to 8) and price increased(INR 8,000/- to 10,000), the current simulator provides the much better understanding of the concepts. It would be better to include the "Final Test" as well in the simulator.

Marya Ryan

I am very impressed with the PM PrepCast for the PMP. It is very thorough, and key concepts are explained clearly and in a way that helps you understand them well. The course helped me to pass the PMP exam on my first attempt, but it goes beyond just being an exam prep class. It promotes good project management practice. The instructor's enthusiasm for the profession is evident in all the lessons.

Pradeep G

***I HAVE PASSED PMP EXAM on 12-12-2018 - First Attempt***

Overall I have scored ABOVE TARGET.

Initiating - ABOVE TARGET

Planning - TARGET

Executing - ABOVE TARGET

M&C - ABOVE TARGET

Closing - TARGET

Study materials i have used are:

1. Joseph Phillips PMP videos in UDEMY

2. PMBOK 6

3. RITA Mulcahy 9th Edition

MOCKS:

1. PM PREPCAST for mock tests

2. Testudaan (bought but not used much because of lack of time)

3. Multiple free mocks in online

4. PMP PocketPrep APP

5. PMP Exam Mentor APP

About MY PMP EXAM:

1. I felt the main exam was moderately hard.

2. Few questions were very straight forward but very few.

3. Most of the questions were situational only and confusing options.

4. Very very less EVM Questions (hardly 4-5).

5. Questions were not lengthy. Most of the questions in 2-3 lines. Very few questions are above 3 lines.

6. I have left with only 5 minutes to relook at marked questions. Changed only 2 answers.

Learnings from my experience:

1. It's all about our confidence in choosing the RIGHT option. So be confident.

2. Need to manage time. My strategy was 50 questions in one hour. I have applied same strategy in all my mock exams. This strategy worked for me as I was not just searching for keywords to pick an answer. I will read the question 2-3 times until I am sure about the situation asked in the question.

3. I have been scoring between 75%-80% range in all my mocks. My PM Prepcast scores are 78, 73, 81.5, 74.5, 81.5, 74.5, 78.5, 78.6(ITTO). These are first try scores. Never consider second try scores. Your first try scores are your knowledge gained so far and should be your confidence levels.

4. I have completely trusted and depended on PM PREPCAST Mocks after reading multiple reviews and lessons learned from others. And it's worth using PM PREPCAST mocks. The pattern of questions asked in real exam was close to the way questions asked in Prepcast mocks. But don't expect that you will get similar questions as Prepcast in real exam.

5. I have tried knowledge area tests in testudaan but couldn't use full mock tests in testudaan so I can't comment on testudaan.

6. About ITTOs - I have memorized only outputs from each process and tried to understand the flow between inputs and outputs. I have remembered few unique combinations of inputs and outputs. Memorizing outputs didn't help me much in main exam as I didn't get much of ITTO questions. It may be different for others.

7. I have never changed answers in marked questions in my mock exams also, may be due to my strategy on time management. So my strategy was to pick best answer in first try itself.

8. Keep enough time for writing mock exams, practice as many questions as you can if time permits before your main exam date. You will get used to the questions asked in different ways. I have dedicated more than a month for practicing mock exams. Need to thoroughly analyze and understand both right and wrong answers in mock exams. PM Prepcast really helps in explaining all the options in each question.

9. If you are really serious about PMP then fix a exam date and work backwards with a serious study plan.

10. I have taken more than 5 months to complete my PMP journey. Initially I have started with Joe's videos in UDEMY and simultaneously reading same chapter in PMBOK. Overall I have read PMBOK 2 times, RITA 1 time along with after chapter questions and Joe's videos (Watched each video once and made notes and listened audio countless times while driving to office and going back to home throughout 5 months).

11. After completing one round of Joe's videos, PMBOK and RITA, I have written few free mocks in online. After getting some confidence then I have submitted my application and got audited as well. After clearing the audit I have picked a date for the exam to have it after 2 months and had a strict study plan.

12. Last two days before the exam, i just refreshed my notes and PMBOK. Tried some short quizies in PM PREPCAST with only "answered incorrectly" option to practice again and check my understanding on wrong answers I have selected in earlier mocks (this really helps).

All these are my strategies and it worked for me. It may or may not work for you, please plan as per your strengths.

I cannot close this without thanking my WIFE who supported a lot through my PMP journey and thanks to my kids and other family members.

WISH YOU ALL THE VERY BEST.. IF I CAN DO IT, YOU CAN DO IT TOO (from Joe's lines)

FINALLY THANK YOU "PM PREPCAST" and TEAM.

Bangalore, India

Dob Ar.

Excellent tool, well designed and well developed with good statistics to follow on progression.
However, the most valuable is the content ! Questions are excellent, answers are well explained with details for each option... and of course with a page number referring to the PMBOK for more details.
You can set up your own by knowledge area or by process group and focus where you need.
I really recommend this simulator.

Montreal, Canada

Jimut Mukhopadhyay

I passed my PMP yesterday on first attempt and earned my badhttps://admin.project-management-prepcast.com/administrator/index.php?option=com_testimonials&task=topic.edit&id=1402ge. Passed with 3 above the target and 2 with target.
In the exam, I got many long questions (almost 40-50%) and the answer choices were very close to each other. Not a single question from ITTO. Question format was almost similar to Prepcast.
During my mock exams I practiced almost all the questions and was scoring in the range of 80-85% in each occasion. Unfortunately, I could not take any of the full length test due to time limitation, but everyday was trying to answer 100 questions. Most important part was to revise all the question and understand the reasoning behind each answer.
Thanks Cornelius and team.

Dusseldorf, Germany

Yuliya Guk

I have used Rita`s book and PM PrepCast Simulator.

PM Prepcast simulator worth every penny. Do not even hesitate to purchase it. Questions bank really great and explanation provided for each answer is very thorough. Also would like to mention that questions in PM simulator really tough. Personally I have found questions on PM Simulator even tougher than on real exam. I have done most of the questions on simulator & never got above 73%. Went to real exam and achieved "Above Target".

Special thank you to PM PrepCast Team for wonderfull tool.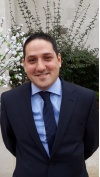 Samer Rahhal

Thank you PM PrepCast for the wonderful exam simulator provided. It really helped me a lot and aided me to pass the PMP exam today.

Beirut, Lebanon

Sumit Chopra
Schlumberger

PMP Exam Simulator is excellent. Cleared my exam in 1st attempt after reviewing all 1610 questions which is exactly the same format as PMP exam (I had experience giving PMP exam twice as i was not lucky to find this simulator during 1st attempt. Just read PMBOK & solved other reputable author exam questions which was no way close to this simulator and actual PMP exam questions.) I highly recommend PM Simulator questions to must prepare if you are serious to clear exam on 1st attempt. Lastly thanks PM PrepCast team for exceptional support to clarify any questions which we may have during preparations. Last thing for extra piece of mind for pmp aspirants during 1st attempt of simulator questions I scored average 60-65% (FAILED 6 exams) but that was enough score for cracking actual exam. So dont be disappointed if you see FAIL in simulator questions :)

Perth, Australia, Schlumberger

Norlita

I passed my PMP exam on 29 Nov 2018, all thanks to PM PrepCast, Exam Simulator & PMBOK Guide 6th edition.

The materials I used for 2 months preparation before the exam includes:
1. PMBOK guide 6th edition
2. PM PrepCast Video Lessons
3. PMP Exam Simulator

I did not use other books or study materials besides than the above. I only studied part time as I have a full time job & need to take care of my kids, I spent more time studying during weekends.

Good thing about the PM PrepCast video lessons is that you can just listen to it anytime & anywhere.
I find it really useful as it improves my understanding on each chapter because it provides examples & self-assessment questions & answers at the end of each chapter.
The way Cornelius & team prepared the materials is simple, easy to understand & straight to the point.

The PMP Exam Simulator is really useful as it prepares you for the exam and you will have a good expectation on the types of questions asked and how to plan for the timing to ensure that you have sufficient time to complete all 200 questions within the 4 hour period.
The important thing for me is to understand what you're studying, memorise the 49 project management processes & the formulas.

I only read the PMBOK guide once for all chapters. I went through PM Prepcast video lessons once for all chapters.
As I have limited time left before the exam which I've scheduled earlier before I started studying, I only managed to complete 3 sets of the PMP Exam Simulator and fully went through all the answers for 2 sets of it.
As I mentioned earlier, to understand is really important because once you understand, you don't really need to run through the materials many times. The only parts which I run through many times & took time to memorise is the 49 project mgmt processes & the formulas.
Of course, if you have the time, would suggest for you to do more sets of the exam simulator to better prepare you for the exam. Each set contains 200 questions.

At the beginning of the exam, I spent max 10 min to list down all the 49 project management processes. This will be a very useful reference during the exam.

I'm glad that I've searched & found out about PM PrepCast & purchased it, worth every penny spent as I find it really useful which contributes for my passing of PMP exam.

Thank you very much Cornelius, the PM Prepcast team and John Paul Bugarin who had been really helpful with my queries, truly appreciate it.


Malaysia

JP

Successfully took the PMP exam in October 2018, above target in all categories. My preparation was based on Rita's exam prep guide, the PMBOK Guide and this very, very helpful PMP Exam Simulator. I took the first 5 practice exams and used the remaining pool of questions for quizes that I kept taking on the train to work. After consistently achieving 80+ per cent in both the practice exams and quizes over the course of 4 weeks I felt well prepared. While the simulator is great, especially in simulating the entire experience of sitting through 200 questions (which can be really exhausting), I recommend PMBOK Guide deep dive sessions for each of the knowledge areas / processes where you notice that you have difficulties with. Very much recommend this product! :)

Germany

Sachin Sharma

This is the Best Online Exam Simulator anyone would ever find while preparing themselves for the PMP. I have spent enormous amount/time on various resources but none of them come close to PM Prepcast. The kind of questions you find here are almost same as you get in real PMP Exam. Each answer explanations are so clear that it makes your concepts clear and helps you to understand the entire PMBOK thoroughly. It helped me to clear my exam. I would strongly recommend PMP aspirants to take this Exam Simulator before their ream PMP Exam

Avenel, USA

Joseph

Thank you PM PrepCast Team for providing such a professional, exciting and accurate material.
Your Exam simulator deserves 5*!!
I liked the fact that it provides detailed explanation for each answer leaving no room for any knowledge gap.

I passed my PMP exam and would recommend anyone reading this to sign up with PM PrepCast.