Category: Project Management Professional (PMP)® Exam from Project Management Institute (PMI)®
PM PrepCast Reviews by Actual Customers
Customer Reviews for The Project Management PrepCast
Rated
(

4.9

/

5.0

) by

1073

clients
Click here to leave a review on Google...

Piotr

I found PrepCast PMP Exam simulator a tool that makes a difference and brought my effort up to a different level.


Quizzes worked well as a quick tool to practice a certain knowledge area/domain. I used them also for random pool of questions tailored for a moment.The 4 exams are very realistic. It helped me prepare well to the real PMP exam. I found valuable knowledge studying an explanation and details for questions.

PrepCast wasn't the only source I used, but definitely it was the game-changer.

Luana Denardi de barros

Great content and pool of questions. Supported me a lot in my learning and preparation journeys for the PMP Exam. Highly recommended!

George Bursha

The PM PrepCast and Simulator explains, elaborates, and reinforces the information published by the PMI regarding the body of knowledge required to be mastered for the PMP exam. The additional value it provides however that sets it apart is in the energy of the instructor and the mindset one must have to sit for the exam and approach daily scenarios using this body of knowledge. I purchased the product assuming I would learn explicit information, but it was the tacit knowledge that the product instills and the mindset that made me successful to pass the exam. I'm very thankful to have purchased the product. I did not realize until I took the exam how much it would be required to be a practicing project manager to be able to pass and when that practice is narrowed to only your individual experience you need a broad brush. The PM PrepCast and associated simulator provides it. You must learn approach above all, and this was the value proposition. Thank You!

Lincoln Park, United States

Julia Sizemore
Infinity Tech

I am so grateful for the PM PrepCast program. I had 6 weeks to obtain my CAPM and I don't know if it would have been possible without the PM PrepCast. I scored above target in every single domain! This program is worth your time and money, it set me up for success and I have no doubt it will set you up for success, too (as long as you put the work in).

Port Richey , USA, Infinity Tech

Michael Hughes

The PM PrepCast Simulator is a must have. By far the best thing to help prep you to pass the test in your first attempt.

Hilliard, United States

Mary Walters
Rubicon

The PM PrepCast was an excellent tool for me to study at my own pace. I followed the study guide that was provided and watched all of the videos, not just the required videos. My best advice is to give yourself many breaks from studying, not just on the same day, but also make sure to give yourself a day/night off or two to allow the material to sink in. I've always been nervous about test-taking, but I assure you I was well-prepared to pass the test. In fact, my test feedback revealed that I exceeded the goal, which made all of the days, nights, and weekends of study well-worth the effort.

THANK YOU PM PREPCAST!

Roswell, USA, Rubicon

Dan Kertes

Dear PM PrepCast team and managmanagers.
I want to thank you for enabling my successful PMP bid. Your tests and responses to comments have helped me gain and expand my knowledge and facilitate obtaining the PMP certificate. The ability to practice for the exam and learn from each question has contributed to reduced stress and expanded understanding of the PMI way of thinking. I gained expertise in areas not my work nor classes prepared me to address. So thank you again, and continue to help others in their journies
We will meet again.
Dan

Madrid, Spain

HOPE MAROZWA

I just wrote my exam and passed on my first try The PM PrepCast was a great resource l listened to every single one of the videos but didn't do too well on the stimulation and that was stressful. l took my exam and just got the email, l passed. Thank you PM PrepCast for helping me realise my dream.

MOUNTLAKE TER, United States

ELIZABETH NAICKER

The PM PrepCast really helped me prepare for my exam by training my mind to think a certain way and assisting in getting accustomed to reading scenario based questions and multiple choice answers, reasoning and time management! I highly recommend this to those intending on doing a PMP certification!

Sateesh Kolluri

I have got all lengthy questions. PM PrepCast has got many lengthy questions, which have helped me pass the exam, especially finish within time.

Derek Coulson

The PMP Prepcast Quizzes were challenging but worth the work. The quiz simulator matches the test format and explains why each answer is either right or wrong. This tool contributed to me passing the PMP on my first try!

Tulsa

Hilary Thran
IBM

I really enjoyed the PMP PrepCast Exam Simulator! I took the practice quizzes and then eventually exams every night for about 2 months, aiming to accomplish 50-100 questions a day. When I would get any questions wrong, I would read why it was wrong and it really helped me to learn/absorb the material. On the PMP exam, I got Above Target in all areas and received my PMP certification! I could not have done it with PM PrepCast and have recommended it to all my colleagues!! Thank you PM PrepCast!

Wilmington, NC, US, IBM

Catherine

I was in crunch mode to fulfill my PDUs for PMP renewal and I discovered this "deal" through PM PrepCast and I must say it not only delivered the necessary PDUs but the course was so comprehensive, perfectly paced and truly delivered real world lessons that I continually fall back on what I learned form the course. I was incredibly pleased with the depth of topics and the breadth of the materials. Again, it delivered beyond the requirements and I was motivated to pursue additional certifications where I fully embraced the Agile methods.

San Francisco

Brandon
Boeing Aerospace

60 days after starting The Project Management PrepCast, I passed the Project Management Professional Exam. Thanks to the in-depth analysis of the PMBOK and Agile practices, along with the PMP Exam Simulator, I passed the exam with relative ease. The level confidence I had going into the exam was indescribably high. I highly recommend The Project Management PrepCast to anyone serious about passing the PMP Exam the first time.

San Antonio, United States, Boeing Aerospace

Brady Haslebacher

I did my PMP training in October of 2021 and didn't really focus well on taking the test. I spent 5 months procrastinating and felt like I was way behind the curve. 1 month out I started the Prepcast Exam practice tests. I took 4, the first 3 in the low-mid 60's and the third a low 70. I scored WELL above Above Target on the exam in May! The questions on this practice exam are way more in-depth and require a lot more thought than the actual exam does. I wouldn't have been ready for the test if it weren't for this exam prep test!

USA

Zoumana TOGOLA

I think this PM PrepCast is a very very good tool to prepare PMP exam. At the begining, i was thinking the trainer will teach in difficult language but no, he simplify avery thing through some examples. As english is not my mother language but i am understand very good what you are saying. I just start Agile, once i will finish that i will continuous with next step. Thanks.

Bamako, Mali

Pratik Joshi

This is not my first time using Agile PrepCast. I used Agile PrepCast lessons to PASS my PMP in first attempt.
I really enjoyed these lectures. It helped me to pass in first attempt both PMI ACP and PMP exam. Cornelius's teaching style is too good. He explains concepts with a lot of details.
Agile prepcast Questions are very difficult in a way they prepare you very well for the exams. Highly recommended!

Jon Cowell
Managing Member

I found the content in the PM PrepCast to be excellent and I learned the appropriate information and PMI terminology to successfully pass the exam above target.
I highly recommend that you spend time studying the PMBOK guide along with the PM PrepCast as recommended by Cornelius.
I also found the PMP Exam Simulator to be extremely useful and beneficial, and highly recommend it. The exam simulator provides insight and prepares your mindset for the types of questions on the actual exam. The exam simulator not only provides practice for the types of questions on the exam but provides reporting and feedback for the areas where you need to improve your knowledge to successfully pass the exam.
Great job producing an excellent product!

Carlsbad, United States, Managing Member

Lee Bormuth

My situation was a little different. I took the PMP and passed back in 2008 - However, I let the PDUs slide and upon interviewing for a different position, an active credential was a requirement. I had 6 months from the date of hire to re-certify.

I kicked myself repeatedly for letting the time lapse, as I remember all too well the amount of time and study it required to pass. Back then the exam was heavy in EV (20 + formulas) and had little, and I would say close to nothing related to Agile methodology so I knew I needed to find a comprehensive course.

At the beginning I downloaded the PrepCast lessons as podcasts and would listen to and from my commute to work (as a program manager). But I found that reinforcement worked better and started to attack the quizzes and exams in the simulator. Being able to see the answers, explained, really drove the point home. After 60 quizzes of different types, areas of focus, etc. and all 4 practice exams I was able to pass the exam successfully on the first attempt!

Thank you Cornelius!

Merrimack, United States

Veronica Norman
CHOC Hospital

Today I took my PMP certification exam, and because of the timed quizzes and simulated exams through PM PrepCast, I was able to pass on my first attempt! I passed Above Target on all three domains.




The exam was so similar to what you see in these simulated exams. Just put the adequate study time in and you'll do great! Don't give up!

Newport Beach, USA, CHOC Hospital

Siddhartha SHARMA

I would like to thank for providing us this PM Exam Simulator which is essential in preparation of PMP exam. I passed with AT/AT/AT and i have answered around 1900 questions of simulator and obtained 64% 69% 69% 79% in those four simulator. The PM PrepCast is best tool to prepare for PMP Certification. I would highly recommend to anyone desiring to prepare pmp using The PM PrepCast, the money invested will lead to the success.

Montreal, Canada

Iwona

I used PrepCast exam simulator to study and check my knowledge before the PMP exam. It helped me a lot to get used to the structure of the questions, to master the most complicated topics and learn how to manage time during the exam.
I recommend to invest and purchase 3 months before the exam.

SRIKANTH DEVALRAJ

Hi All,

I subscribed to the PM PrepCast's PMP Exam Simulator in October 2021. I should say this has been the best investment I had made in 2021. Really I would like to thank Cornelius Fichtner for this excellent product which helps students to understand the PMI's way of thinking.

Ever since the day I subscribed, I made a point to take quizzes on the Simulator everyday. I had carefully planned the 4 exams available on the simulator and scheduled them in such a way that I could write the final 4th exam just 1 week before the real exam. This way I got used to sitting for 4 long hours.

What went well: The real PMP exam is nothing like any of the mock exams written. The questions are very ambiguous. The answer choices do not match the question. Only because I was well prepared with the Prepcast's quizzes and exams, I was able to narrow down to the 2 best choices and was able to cull the other irrelevant options easily. Out of the total 180 questions I had got only one question from Cost Management formulas. And I had one drag and drop question.

What didn't go well: I had scheduled my PMP Exam on January 6th 2022 at one of the Pearson VUE test centers. But got a mail on 4th saying that my exam was cancelled due to closure of the test center due to Covid. So I had to reschedule my exam from my home using my personal laptop.

I wish all those preparing for the PMP exam best of luck.

Touplain

I prepare my Pmp certification with PM PrepCast and it was the only way I could have my pmp certification. Those tests get you ready as you will be never had for the exam. Just trust the prepared tests.

Baz D

I have been through a lot in the past year and a half but small incremental improvements with utilizing this PMP ExamSsimulator really helped me on the path to success. By far this was the best material to study, I literally did not do anything else but questions on a daily bases until I PASSED MY EXAM FOR THE FIRST TIME today!!!!! The questions were very similar as in the simulator.

Thank you for providing such a great tool,
B

Rodel Panganiban

The PMP PrepCast is really a great tool to use in preparing the exam. It really helped me a lot, thanks for providing this.

Mario Aullet

Other than the PMBOK, the PMP PrepCast was my main study resource for my PMP certification. I was very pleased with the content and the flexibility to access it over any Internet-enabled device. I accessed it while commuting to work in my tablet or smartphone, in the evenings through my desktop PC, etc. The content was very thorough and very well laid out, I would recommend it to anybody preparing to take the PMP exam!

Andres Baliero
Transnational Foods LLC

I only used the PMBOK guide, the PM PrepCast training and the PMP Exam Simulator and passed the exam with 3 ATs. I will totally recommend the course. What was a keystone for me was using the PMP Exam Simulator to close the knowledge gaps and what areas I needed to re focus.

Pembroke Pines, United States, Transnational Foods LLC

John Paul Fernandez
Universal Access and Systems Solution

For those who are preparing for the PMP exam and if you came across this PMP Exam Simulator, please please please don't ever doubt! You are in the right path. This is a very good tool as this will really help you to get your PMP certification. All the questions are legit hard but it will help you to develop the best strategy on how will you understand the questions (because some of it you really need to choose the best answer) and manage your time on the real PMP exam. Definitely worth to buy! Philippines represent!

Antipolo, Philippines, Universal Access and Systems Solution

John S

PrepCast PMP Exam Simulator was the missing piece of my PMP preparation strategy. The quality, variety and difficulty of the questions provided a challenging practice test scenarios. The thorough explanations for each questions (and choices) accelerated my study program. After 4 practice exams and a variety of exams to focus on weak areas -- I passed the PMP exam with 3 Above Targets.


The challenge of the PrepCast Exam Simulators provided the confidence, experience, and knowledge to be successful on the actual exam.

Thanks, John


Florida

Ramkumar Chellapa

The PMP exam simulator was so worth full and genuine , which was helped me in clear PMP exam .

WTTAN

The PM PrepCast is really good in helping you to understand the concepts! I dreaded the readings of books with hundred over pages and decided to subscribe with prepcast. I keep doing the questions and gradually grasp the concepts through the thorough explaination PM PrepCast has for each question and each of its choices, allowing me to understand what went wrong. Its mock exams also trained me well in time management for each question.

Ahmed Algadhibi

The PM PrepCast is very organized and helpful source. It helped me so much in passing the PMP exam. I have never regret subscribing with them. Thank you PM PrepCast!

Man Hong Ho

I have just passed my PMP exam with "Above Target" in all 3 domains. I am here to express my sincerely thanks to the excellent pmp course and exam simulator provided by PM PrepCast. I can also say if you can pass the exam simulator, you can definitely can get a pass in the real PMP exam. I will also strongly recommend who are going to take the PMP exam to join the exam courses.
Thanks again for the excellent works

Hong Kong, China

Mohamed Abobasha

Hi,




First of all , Thanks Cornelius and your team for the PM PrepCast and the PMP Exam Simulator that really helped me to pass the PMP exam.




1- I strongly recommend that you read the Agile Practice Guide book before the PMBOK. The agile would help you to understand more about Agile topics mentioned in the PMBOK.

2- Cornelius advise for how to plan for studying worked well for me. So, after I listened to the videos of each Knowledge area, I used the simulator to answer the questions. that helped me much at the end when i answered the full exams of the simulator.

3- answering the simulator questions after each knowledge area study, will change your approach of studying. Believe me, studying and answering questions parallelly helped me much to study.

4- After watching each knowledge area, I read these particular knowledge area from the PMBOK. that helped my to link the videos to the book.

5- from my opinion, do not spend too much time to study but to answer questions. the PrepCast simulator is the best in the market, believe me i can not recommend it enough.

6- focus on the questions that you answered wrongly and on questions that you are not sure of your answer. you must know why you answered wrong so that you can answer similar questions correctly.

7- if possible, turn off your mobile/emails while studying or answer questions , that would help you to focus and concentrate on your studies and answering the simulator questions.

8- always, answer new questions, do not repeat exam simulators/quizzes unless you finish them all.

9- I scored above target in all domains. Believe me, if you can pass the PMP Exam Simulator, then you are ready for the Real exam.=!




wish everyone a good luck during this Journey.




Best Regards,

Mohamed Abobasha, PMP®

Donna Cook
C4 Healthcare Solutions

I used two tools to prepare for the PMP exam. The first tool I almost memorized all the questions. The PMP Exam Simulator randomizes the questions so if you take the test multiple times (which they allow), you don't memorize the questions. Their pool of questions is quite large. One thing I really liked about The PM PrepCast is that you can take tests by the PMBOK chapter. If you take a test for a particular chapter and do well, then move to another chapter. If you aren't doing well on that chapter, then you know where to concentrate your study efforts. This was particularly helpful to me. Another thing I liked about PM PrepCast is that if you are struggling in an area, there is a chat where you can see what other students asked or you can ask a question yourself. Response to my question was very timely and very helpful. If you are looking for a tool to help you prepare for the PMP Exam, I would highly recommend you at least look at The PM PrepCast.

Little Rock, United States, C4 Healthcare Solutions

Mark Bonaudi
US Army

The PM PrepCast PMP and PMP Exam Simulator was crucial for me to successfully pass my PMP exam. I logged 53 hours and 21 minutes in the PMP Exam Simulator taking quizzes and exams for approximately 4 weeks. That logged time does not include the decomposition of each quiz and exam that easily tripled the hours I spent studying. The content was extremely helpful for me to develop a study plan, and having taken and passed the PMP exam, I can confirm that the PMP Exam Simulator prepared me for success. I spent a week trying to determine which exam simulator would provide me with the best value, and I can say that Cornelius Fichtner hit a home run with this outstanding tool. Every single question explains why each of the answer choices were either correct or incorrect with detailed analysis. Then, each question and answer choices directs the user specifically to one or many references. This single aspect is one of many benefits that helped me understand the exam expectations, develop an individual study plan, and learn details of the PMBOK guide and all associated reference material that I otherwise would have been unaware of. I feel confident that this simulator not only prepared me to successfully complete the exam, but it also enabled me to learn and retain more about the world of PMP as a whole. Additionally, the frequent emails from the PM PrepCast, as well as the available tools (videos and podcasts) were instrumental in my exam preparation. I highly recommend this tool for anyone who aspires to not only pass the PMP exam but to learn more about the profession of project management as a whole. Well done Mr. Fichtner!

Fort Huachuca, United States, US Army

Erika

Absolutely excited to announce that I cleared the PMP Exam with Above Target in all three areas! Thank you PM Prepcast. Mr. Cornelius your PM Exam Simulator and 35 Hour Course were the right ingredients for success! I advise aspirants not to fret over the new PMBOK 7 as it is just the icing on top of all things learned previously from PMBOK 6. The course that PM Prepcast in conjunction with the PMP Exam Simulator, your drive and commitment, as well as prayers are what you need to be successful! Thank you again! Good luck everyone, you can do this!

Ben Never

During my lengthy time studying I struggled to find a program that had legitimate test questions. PMP Exam Simulator solved that problem. Worth every penny to help you pass on the first try.

Sarah Gray

Listening to the PM PrepCast and using the PM Exam Simulator. Greatly improved my ability to pass the PMP. The PM PrepCast gave great detailed explanations on the different subjects. Using the simulator made me much more comfortable with the questions on the exam. Thanks to using these tools and the tips shared through the newsletter, I was able to pass on my first attempt and achieve an above average score.

Kanata, Canada

Carrie

The PM PrepCast greatly helped me review exam material and feel more confident on my exam day. While the questions I got on my particular exam were much more focused on Agile methodology than what I experienced in PM PrepCast, PrepCast was super valuable for learning to read carefully, pace myself, eliminate choices, and learn (particularly) Waterfall fundamentals. I'm so glad I used this. For what it's worth, I passed AT/AT/AT at the beginning of June and began detailed study in March. I was scoring mid to high 80s on new PMP Exam Simulator questions prior to sitting for the exam. For those using Study Hall, I was scoring mid to high 60s on new material, which was so scary. PM PrepCast boosted my confidence, and I felt very confident I would pass about 45 minutes into the exam on exam day. Thank you for all you do, PM PrepCast staff!!!!!!

Peoria, United States

Mehfooz Ahmad
Deloitte

Today! I feel much relieved as I have passed my PMP certification scoring above Target in all three domains. All credit goes to Project Management PrepCast Team, without taking this course and practicing The PMP Exam Simulator I wouldn't be able to pass this exam.

Without any doubt I recommend PM PrepCast for all PMP aspirants.

Bundle of Thanks to PM PrepCast.

Melbourne, Australia, Deloitte

Joseph Reilly

I passed my PMP exam yesterday with 30 seconds remaining. The PMP Exam Simulator was truly a great help in preparing me for the exam. I would recommend taking the text exams as much as possible with a focus on time management. The question quality on the PMP Exam Simulator is outstanding and really gave me a huge advantage taking the exam yesterday. AT/AT/AT

FAYETTEVILLE, United States

Shushanik Kyokhvayants
Accenture

I just passed my PMP exam on the first attempt scoring Above Target on all three domains. Your PMP Exam Simulator proved to be an invaluable resource to prepare for the exam. I took all the quizzes and all 5 tests in the simulator, reviewed all response explanations you provided. The scenario-based questions on the exam today were very close in style to what is in the exam simulator. I was well prepared for the tricks and ambiguity in the exam questions wording (which were plenty). Thank you for your great product and for your excellent job!

Moscow, Russia, Accenture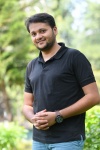 Udayan Arvind Mankar
Honeywell

Hello all,
I am Udayan Mankar. I am working with Honeywell from last 13 years in Oil and Gas Industry. I work as Team Lead with fair bit of an experience of Project Management as well. I recently achieved my PMP Certification and big share of thanks goes to PM Prepcast team and especially to Cornelius.

My Lessons Learnt:

This was my first crack at PMP Certification. I attended an in-house 4 day seminar to get my mandatory 35 PDUs back in 2019. At the end of this seminar, I was all pumped up to prepare quickly for the PMP Certification exam and get it done within 2-3 months. but it took me almost 2 years to bring this dream to reality. Several reasons such as travel due to professional commitments, COVID-19 Pandemic and lack of motivation are to name a few. But came 2021 Q2 and I decided to take this seriously and prepare rather sincerely. Being completely aware about "me", I first booked the test date for exactly 2 months after and then start preparing. I wanted that constant haunted count down counter to keep me motivated and prepare regularly.

Material I used for my Preparation:

I used PMBOK, 6th Edition, Udemy Course offered by Mr. Joseph Phillip and of course PM PrepCast led magnificently by Cornelius.

As started earlier, I prepared for exact 2 months, I had a target of using this 60 days time frame as follows:

45 Days for sheer preparation using all available resources and last 15 days dedicated only for problem solving and analyzing the mistakes and finalizing the strategy to not to repeat them. This strategy worked for me wonderfully well. In the first week of my preparation, I complete Udemy course by Joseph Philip at 1.5X speed to refresh my memory with all the concepts and PMI terminologies. I read a lot of reviews from many test takers from 2021 and realised one thing that I am not going to mug up anything to prepare for my exam. Instead I will put in effort to grasp the concept and try and relate it with my day-to day work. Having said this, this may backfire if you always think from your personal experience point of view while solving the PMP Questions. PMP Questions are required to be tackled by keeping PMI concepts and values in mind at all times.

After completing this Udemy course, I began my preparation with PM PrepCast. I decided to completely immerse in all the available material offered by PM PrepCast. I started watching all the Podcasts on my mobile on daily basis. I used to watch few in my morning session before the start of office hours and then few at the end of the day before going to bed. I literally played these Podcasts in my car while driving (of course not to watch but to listen to them) so that I will keep on hearing the PMI terms at all times. I forcefully stayed away from social media and OTT platforms to focus completely in my preparations.

To keep a track of approx. 200 podcasts, I did my time management in such a way that I will listen/ watch each podcast at least once. You might have noticed that I have not mentioned much about using PMBOK so far. This is because I seldom use this book for some of the complicated concepts only. I could not complete PMBOK Cover to Cover (which I always dreamed) but it is highly recommended to complete PMBOK cover to Cover at least once to have all bases covered.

As stated earlier, I planned to complete my preparatory work in 45 days with last 15 days dedicated only for problem solving. In reality, I took 55 days to complete the preparations leaving only 5 days for problem solving. In these 5 days I could not take any of the full length simulation test offered by PMP Exam Simulator. But I took full advantage of small question sets and used them thoroughly. While doing this problem solving, I realised one very important thing. It is not important how many questions you solve during your preparation. What matters the most is how do you analyse your performance by going in details of each mistake that you commit. This gives you a fair idea as to where your thought process is deviating from standard PMI Mindset. This helped me immensely while I was solving my final PMP Examination question on test day.

I used flash cards provided by my earlier coach (the one from whom I took the seminar in 2019) to keep the important terms on top of my mind. I used whiteboard and marker setup for all the practice that I did.

On Test Day:

I made sure that I will get enough sleep a night before the test day. I had early morning (8:00 AM) Exam appointment booked. I usually do not read anything on test day just to stay as relaxed as possible. I reached the exam center well before time and could complete all paper work and formalities at ease.

During Examination:

I pre decided to take optional 10 mins breaks that are available after every set of 60 questions. These breaks proved to be extremely effective in my case as they helped me get fresh, relax a bit and refocus for next set of questions. though it is totally up to an individual, my suggestion to you all will be to use these breaks for its greater effect. Thanks to god that I could keep up with the ticking clock and could complete all my 180 questions with around 5 minutes to spare. I wanted to review around 10 questions in that last 5 minutes as I flagged them earlier, but I was too tired and drained out that I give that review a miss and submit my exam only to see a much awaited congratulatory screen. I did it. I was so happy to read that message and to realise that I excel in all areas with "Above Target". I exited the exam center with utmost satisfaction as my 2 months hard work finally paid off.

In this whole journey of 2 months, I spent maximum amount of time with PM Prepcast for my preparation. I found the material to be a one stop shop for all your PMI related questions and concerns. The speed of each podcast video, the slides, the pronunciation everything was just perfect for me. Even the questions offered by PM Prep Cast were tougher than what I actually got in my real PMP Exam. Since I was prepared for tougher questions, It helped my in actual exam.

In a nutshell, it was an accurate decision to go for PM Prep Cast as primary source of preparation as it paid of big time. I am now preparing for my PMI-ACP Exam and needless to say that I am with PM Prep Cast again.

I wish all the very best to all those who are reading this. just before signing off, a friendly word of advice. "Believe in your self and your instincts...Instincts are correct more often than naught".

Your friend is waiting for you on the other side of finishing line folks. hurry up.

Mumbai, India, Honeywell

Stephane Bolduc

Fantastic product and now recommending to my PMO for those who pursue PMP.

PM Exam Simulator simulates very well the actual exam in all areas; formulation of the questions, timing and interface.

I initially took quizzes without spending too much time reviewing the questions I failed but that's where the nuggets are in my opinion.

After I started reviewing those, I started increasing my results by at least 5% each subsequent try. I only wish I had started using the tool to the full extent earlier but I did pass AT/AT/AT even with a late start.

Seeing frequent comments, answering questions as well as encouragements from Cornelius in social forums such as Reddit was all the confirmation bias I needed from a company backing it's product.

Thank you!

Canada

Simin

Today, I passed my PMP exam. And Thanks to PM PrepCast's PMP Exam Simulator. I highly recommend it! Increase your chance of passing PMP!

Although I did not pass the 4 exams ( My scores were between 65%-68%) in Simulator, I could pass all the domain AT in the real PMP real exam.

The good point about PM PrepCast's PMP Exam Simulator is that it gives you reasons why each option is correct or wrong, which I found it very useful!

Montreal, Canada

Primula

Despite putting in my own effort, I struggled to achieve a good score in all mock exams. Searching on the internet, I found The PM PrepCast to be a suitable method for testing my knowledge and learning more about the PMP. I ordered PM PrepCast, and yes, it was vital to my journey of passing my exam. I would recommend Prepcast if you are planning to take PMP Exam.





You can take up to five mock exams, with questions similar to those on the PMP exam. In addition, the explanation for every question is really great, with details that help you learn and gain more knowledge. I passed the PMP exam st attempt with all 3 domains scoring above target.

Roberto Trub

The PM Prepcast has been the way for me to get the PMP Certification.

Doing learnings, reading the answers, checking the time used to answer has been very useful.

After the learnings and the Quiz, I made 4 of the PMP Exams, and done.

Well, I also made a training on PMP in a school.

Questions are really linked to the exam I had. English is a bit hard for non-English mother tongue people, but still possible to understand and learn. The English, I had on the exam, was much easier to understand.

Maybe, in the future, some questions, can be translated, but, I agree it's difficult to decide in which language.




Any way, thanks a lot for your help




Corseaux, Swizterland

Pierre LEGRAND

The PM PrepCast is a great quiz for PMP preparation.


It guides the learning of PMBOK by associating the relevant chapters with each question. It is also a good way to acquire a general culture on project management due to the various reading references offered and the concrete questions of the PMBOK lessons.


Thanks to PM PrepCast, I obtained my PMP certification and increased my general knowledge of project management.