Category: Project Management Professional (PMP)® Exam from Project Management Institute (PMI)®
PM PrepCast Reviews by Actual Customers
Customer Reviews for The Project Management PrepCast
Rated
(

4.9

/

5.0

) by

622

clients
Click here to leave a review on Google...

Lori Payton

I took my PMP test yesterday 8/17/17 and I passed on the first try. I attribute my success to the online simulator. It really helped me prepare. I did the tests and anything I missed, I was provided with a reference from the PMBOK guide which helped reinforce my learned. The online simulator is definitely a valuable tool. Thank you PM Exam Simulator. Great Tool.

Thanks!
Dr. Lori Johnson-Payton

Suhas S

PMP is really a tough target unless you know the flavor of real exam questions. I am not putting here my detailed journey of study. As every body does even I studied PMBOK 2-3 times, took some mocks etc.. I am here to share my actual exam experience.
No. 1 - A non native English speaker might find the language tougher when compared to mocks.
No. 2 - Most of the questions were not related to my field of profession, so you need to be prepared for jargons of other industry which makes you get nervous.
No. 3 - Hardly 10-15 moderately easy(which test your deep understanding) numerical questions appeared, where you need to score 10/10
No. 4 - Questions tests your knowledge on the documents, reports, plans and their contents. Have a personal flow chart of data. Know what document/report/plan precedes what document/report/plan.
No. 5 - You need to imagine a worst situation in your project and answer yourself what immediate action you take next or what document you refer first or whom you report this to etc. These are the kind of questions you can expect in the real exam.
No. 6 - Remember most of the mocks help in making you sure that you know the content of the PMBOK but real exam has the application part of it. So, choose mocks that tests your application skills.
No. 7 - No questions will be simple and direct. Every questions will have a situation (tricky and tough situations you rarely face in real world) and asks your opinion.

Lastly I thank PM PrepCast for being a part in my PMP journey.

Thank you


Bangalore, India

Natalie M O'Brien

Thanks to the PM PrepCast, Exam Simulator, Flashcards, and Formulas, I passed the PMP exam on my first attempt. I found it very helpful to skim the PMBOK chapter, then listen to the corresponding modules, I started studying in mid-May and took the exam in mid-Aug (that's about 12 weeks, I worked on about one chapter per week (also studying formulas and flashcard early in the process) and left 1 week for practice exams). Having the audio and visual components of the PrepCast made all the difference for me, it was so much easier to learn the information than trying to read the PMBOK word for word. Having so many practice exams available was invaluable, it was especially helpful to see the correct answer and corresponding PMBOK reference. Thank you PM PrepCast, job well done!

Saint Paul, United States

Rachele Gorsegner
1972

PM Prepcast was the ONLY tool I used for the PMP, aside from a PDF copy of the PMBOK. I did not buy any other study guides, use any other workbooks or videos, or any other exam simulator. I put in 1-4 hours towards studying, note taking, and self-testing per day, and I achieved my PMP six weeks after purchasing PM Prepcast!

Portland, United States, 1972

Kendra Arnett-Pratt
Department of Info. Tech.

I recently took my PMP and passed. I attribute my success to using the PrepCast Exam Simulator. I have since recommended the PrepCast to some of my colleagues as a tool for preparing for their PMP/CAPM exams. Thanks a million!!

Nassau, Bahamas, Department of Info. Tech.

Haitham

i learned more concepts and understan in deep the T&T that used each process without memorizing them.
The way of introducing the informations is too helpful that can utilize what you learn in both answering the questions and in real life

VIDYASAGAR PASUPULETI

PM PrepCast had helped on continuous learning of Project Management concepts and methodologies, I am PMP and use Prep cast for enhancements of my knowledge on Project manage and keep my self updated on PMBOK revised concepts on Project Management.

Skokie, United States

Li Lei
Volvo Group

I successfully obtained my PMP certificate within only 2 months (Please note I have CAPM certificate before I took PMP exam). The PM PrepCast and the Simulation Test definitely helps me a lot: not only provide the requested 35 Contact Hours but also give me guidance for my self-study.

My master schedule is: I finished all the videos provided by PrepCast and read PMBOK chapters along with the videos in 2 weeks; read the Rita's preparation book in details in 2 weeks, finished all tests in the book; went through the PMBOK again for some points I missed in 1 week; went through the Rita's book again for some important concepts in 1 week; started the Simulation Test provided by PrepCast in 1 week; Recap the ITTO summary page of each knowledge area in the last week.

I have some lessons learned from the test day: do not be panic if you feel the question formats or types are different from the ones you did in simulation. Just calm down and understand what is the real meaning of the question and pick the best answer; There are many questions in my case linked to Change Request and also PMP/Project Documents; Take your time and use out the 4 hours. I usually take 2.5 hours for the simulation test but in the exam day I took more than 3 hours to finish and use the remaining time to review the marked questions. So be prepared if you use more time than in the simulation test.

I hope the points above will help those future PMP holders!

BR Lei

Volvo Group

Michael Terry
Harris

Just passed the test to earn the certificate for the 35 hours I need to achieve my PMP.

Many Thanks to Cornelius Fitchner.

Great Product...

I even recommended the PM PrepCast to my friend so he could earn his PMP.

Melbourne, USA, Harris

Prakash

Hello PrepCast Community,
Glad to share that i succesfully cleared my PMP exam yesterday on the first attempt with 3 Ps & 2 MPs. I had 2mins to spare & no time to review on the exam.I would like to thank the whole prepcast team especially Cornelius Fichtner who is doing a fantastic job.I purchased Prepacast with Simulator bundle & its worth every penny. I studied Rita & PMBOK few times along with daily dose of Youtube. No other training or boot camp.
My 2 cents for those who are reading this to know if this product will help you to pass this exam ? "Yes Absolutely"
* Study PMBOK/Rita
* Practice Exam Simulator on 200 Question exams. This is a MUST. I took 7 tests & kept scores +80% in all which gave me huge confidence to face the real one.
Goodluck!

Ireland

Rodel Garcia

Thank you to PMP Exam Simulator! I passed the PMP exam July 25, 2017, at first take. I couldn't believe because the context, structure and style were really different from the simulator. However, as long as you practice the simulator full exam (4 hours), you will discover your knowledge gaps that can help you to study more on weak areas and help you to closely imitate the procedure of the exam. The greatest parts in the simulator are on how each choices are explained elaborately, and if you have some questions for clarification, just make a feedback and wait for 1-2 days until you received the answer of your question.
Finally, I would like to thank all the team and staffs who were working hard to help PMP aspirants to achieve their dream, especially to Stan Po and Jonathan Hebert who were persistently answered all my questions and clarification in the feedback portion. I hope the simulator should be more focus on the situational topics questions and make the choices even tougher to help the students to feel the "real" difficulty of the exam. The choices of each question of the exam are very closed and tricky (usually 2-3 choices are very closed out of 4 choices) which you only have to choose only one best answer. I felt that I couldn't pass because of the situational questions (70-80%) but I was shocked that the Congratulation greetings appeared on the screen after I finished the exam which I taught was a miracle. Thanks be to God! I got 2P,2MP & 1BP.

Philippines

Sona Martirosyan
Microsoft Innovation Center

I was planning to schedule my PMP exam on 18th of July, but by the 16th of July I came across PM PrepCast Exam Simulator and decided to dedicate one more week to get better prepared for the test. It was a tough week, almost 12 hours of preparation daily, two full tests daily and revision of PMBOK, Rita Mulcahy's book, Fast Track and anything that was possible to find online!

It is a cool tool that provides a lot of new information and better prepares you for EVM situational questions, time management, ITTOs and other knowledge areas. I took my PMP today and PASSED! I am sure if not PMP PrepCast Exam Simulator, I wouldn't be that prepared and confident!!!

Thank you once again!

Yerevan, Armenia, Microsoft Innovation Center

Eddie Henderson

I had been preparing for my PMP exam and at approximately the 14 - week mark, I felt I needed a simulation tool that would reflect the exam. I colleague of mine recommended Prepcast and "Boy - was he right!" I added the resources to my repertoire and when I sat down to take my test - I felt like I wrote the test. My recommendation to anyone is -
1) Read the PMBOK 1st to get the high-level view
2) Rita Mulcahy's PMP Prep to drill down for more granular information
3) Bat clean - up & do the PMP Exam simulator with the Flashcards

* It made the difference toget me over the hump !

MIDDLETOWN, USA

Shalini Satish

Hi All ,

Yes I cleared my capm exam . The PM Exam Simulator is very similar to the actual exam .
It very much resembles to actual exam . I went through PMBOK twice and used Rita's CAPM
book for understanding ITTO . ITTO is very important in CAPM exam and this package contains ITTO exam to check your knowledge that's really great !!
I would totally recommended the PM exam simulator to increase your chances of clearing it.
Its worth the money and time you invest in this simulator . Very much helpful to know where you stand after taking each practice exam .
Awesome Exam Simulator !!!!

Arlington, USA
EDGAR MARQUES NETO
SONANGOL ANGOLAN OIL AND GAS COMPANY

Hi Gents,

I have to start saying that it was "an amazing journey" to pass in PMP EXAM. I took 10 weeks studying, watching to Cornelius videos (Mr. Cornelius well done! Great Material very helpful), reading Rita Book (Rita, well done! Great book!), participating in webinar even those one outdated, reading testimonial and article wrote by experts etc. It is your project; you need to be committed with it until get the desire outcome. I used this combinations Cornelius and Rita and worked perfectly fine for me, maybe for you another combination, works well. PMBOK IS MANDATORY, READ! At least 2 times. But you have to be focus and committed, reading materials, books(PMBOK + another book), watch videos as many as you can, you have to gain the PMI mindset. I confess I have gained a new approach for Project Management, even almost 8 years' experience in Project execution, M&C and Closing. Start by your daily plan, daily objectives, read patiently the material and emails (Cornelius's ones) related to PM, see the testimonials build your confidence and trust; this is done bit by bit, brick by brick. Don't try squeeze everything in your head in short time. Even with Simulator for exams manage very well your time during the real exam. Really don't study in last prior exam, just relax and have some fun. Special recommendation for those like me whom English is second language translate to your mother language any term, expression that show up unfamiliar during yours study time, don't let it pass.

Thank you all, it works I still follow your recommendation reread your material is usefull. For those who wants the have success granted and capture the spirit of the exam pmp exame prepcast surely is the best support you need. Thank you Cornelius Fichtner and Team..!

Regards,

EDGAR MARQUES NETO

LUANDA, ANGOLA, SONANGOL ANGOLAN OIL AND GAS COMPANY

Narendra Shah
Deutsche Bank

I was really confused regarding where to start for PMP preparations. Then I saw advertisement for PMPREPCAST. After reading a few reviews decided to go for it. Used to listen the podcasts during my commute followed by the end of lesson exercises. I also enrolled for PM Exam Simulator. That really helped with all the podcasts and exercises, along with the exam simulator, I never really even opened PMBOK guide and scheduled my exam. I was already feeling confident and did make it in the first attempt. Thanks again to PMPREPCAST and PM Exam Simulator.

Hillsborough, USA, Deutsche Bank

Clinton Justice
S&ME, Inc.

I just successfuly passed the PMP examination with Proficient in 3 of the 5 process group domains and Moderately Proficient in the remaining 2. For me, the PMP PrepCast was integral in providing the means to learn and understand the concepts required to successfully pass the exam. As we all know, the exam is designed to evaluate your understanding of Project Management concepts and the PMP PreCast provides you the opportunity to conveniently obtain this knowledge and apply it to your project management experience.

Thanks Cornelius!

Knoxville, USA, S&ME, Inc.

Simon Liu

Passed the PMP exam 2 weeks ago with the help of PM PrepCast. I started with reading Rita's book from cover to cover to get an overall idea of Project Management as I had no formal training and many concepts were new to me. Doing this and watching the PrepCasts helped me gain a good overall understanding of the PM concepts. The PrepCast really does explain the concepts thoroughly and the Exam Simulator is extremely helpful to test what information you retained and what you didn't. On my first attempt, I had only scored a 52% mainly because i needed to brush up on my concepts, memorize vocabulary, and hone my test taking strategy/skills. After spending a full week of intense studying, I was able to complete the simulated exam on my second attempt scoring an 82.5%. I took 6 simulated exams in total (1 per week), reviewed all the question i marked or got wrong, made notes to clarify concepts and problem areas, reviewed vocabulary flashcards, reviewed ITTO's from PMBOK Guide, and googled many concepts to gain even more understanding. Doing all of this scored me 3 proficients and 2 moderately proficient. Highly recommend PM Prepcast if you want to pass the PMP exam!!

Derek J

After studying off and on for the past year or so, I finally took the plunge and sat the PMP exam. Fortunately, I passed on my first attempt. The PMP Exam Simulator was an essential tool in preparing me to pass the exam. I highly recommend using the timed simulation portion, this prepared me psychologically for the testing environment, as well as built up my endurance for sitting and concentrating for that long. The simulator allowed me to figure out my pace for answering questions. I only bought the PMP Exam Simulator a week before my exam and I am so glad I did. If I had known how useful it was, I would have bought it months in advance. As such, I didn't score nearly as high as was recommended to pass - my scores ranged from 67% to 72% on first pass. I then went back and reviewed all of the questions I answered incorrectly and made notes as to why they were wrong. I focused a lot on Closing questions the day before, using the study mode in the simulator. In addition to the Exam Simulator, I used Rita Mulcahy's PMP exam prep which helped to "translate" a lot of the PMI's way of thinking, Joseph Phillips' PMP Exam Prep for Contact Hours and encouragement (also included questions and study aids.)

Matt Hoffman
XPO Logistics

I started the journey to obtain my PMP certification 3 years ago. Over the years, I acquired more project management experience and joined the PMI volunteer community. After the groundwork was laid, I was ready to make serious study plans in winter of 2017. I previously attended two other PMP prep courses, but I must say that PM PrepCast was by far the most comprehensive solution that prepared me to pass the PMP.

In total, I dedicated two and a half months of concerted study effort to pass the PMP. I used PM PrepCast as a commuting companion and as a study partner. I spent a great deal of time in the PMBOKv5 itself, and found that the key to my success was understanding the visual relationship between knowledge areas and processes. Cornelius knows this and has crafted the PM PrepCast to provide the student with an integrated, holistic understanding of the PMBOK framework.

Additionally, I wouldn't have passed the PMP exam on the first try without the excellent PMP Exam Simulator. This was the key to understanding how to succeed in the actual PMP exam. I completed 5 4-hour simulated exams, each one tested a different aspect of my knowledge and spurred me on to study new aspects of the framework.

The PM PrepCast and PMP Exam Simulator are my first recommendations to anyone seeking to acquire the PMP certification. Thank you Cornelius!

Portland, Oregon, XPO Logistics

Swati Sucharita

I started preparing for my PMP in May 2015. That was the time I had very minimal idea about what PMP was, what resources to follow, where to get trained and the contact hours. After googling , I came across Edwards site. And this is where it began. Edward mentioned his study plan, and the suggestions regarding the study guides to follow, the mock exams to give, and also regarding the PMPrepcast. After doing some research, I decided to purchase the PMPrepcast for training and contact hours. I also did purchased the Simulator of 1800 questions. However, due to unforeseen circumstances I could not think of PMP till this year Feb 2017(Flash forward- 2 years!!!). I had almost lost hope and thought that I lost all that money on PMPrepcast membership and Simulator which must have expired now in 2 years, and now I have to go looking for another trainer. But I thought to contact Cornelius Fichtner and the team of prepcast again, to see if my account can be re-activated. To my delight, they responded back in a day, with all the instructions regarding how I can reactivate my account and use the Podcast and the simulator. One of the best decisions that I had taken, is purchasing the simulator. I cannot thank you enough for all the guidance and the immense amount of knowledge that you have shared, which has helped me all through out. Finally I cleared my PMP today 12th June 2017 after rigorous amount of preparation and trying to leave no stone unturned.

My preparation material:

Headfirst PMP – I love head first series. It works for me always, and I am more of a visual person. Went through it twice. Very diligently did all exercises and reviewed all wrong/right answers.

PMPrepcast - After, that I started listening to the PMPrepcast and sidewise making notes. Did not cover end to end podcast, but went through the main knowledge areas. Making notes on the side, helped in absorbing the lessons. It was like, Cornelius was my private tutor, and Cystine was the teaching assistant. The slow and steady pace and repetition of the concepts, got slowly imbibed into me.

PMBOK – Then comes the dry one. Since it is a must, which I had heard, I started picking up the areas and categorizing them, which I felt are inter-related :

Stakeholder Management and Communication Management

Risk and Quality

Time , Cost and Scope,

HR

Procurement

Integration.

Rita Mulachy – I did all its exercises , alongside PMBOK guide, after every individual chapter.

Edwards Notes- I followed Edwards notes, wherever there were confusing concepts. I also studies certain knowledge areas from his notes. Formula sheet. EVM explanations.

After this , I felt much confident and thought I should go for Mock exams:

Did all the free mock exams, which Edward mentioned in his blog: namely, Oliver Lehmann (Online),Headfirst, PM Exam Simulator, Simplilearn, Oliver Lehaman and Edwel.

9 Full PM Simulator exams – 1800 – This is the paid Simulator. And for any PMP aspirant, I would recommend it. I had completed taking all the 9 mock exams( all timed). Went through all wrong answers especially, and made notes, of all the concepts which I was still getting wrong. On the exam day, I was so pleasantly surprised, with the questions, as I felt, I have solved similar questions in the simulator. I always have time management problem, but having solved all the mock exams, really helped me in the real exams, and I completed in time. All the practice was real worth it, and if you solve all the simulator questions, I can bet on it, that you will clear your PMP. Trust me.

Had downloaded certain free PMP apps on my mobile- run tests on the go, like bus, cab etc.

All this might seem overwhelming, but people clear exams, with less mock exams too. My friend gave total 4 exams and she came out with flying colors. For me, I knew I need practice, lot of practice, so I just did whatever I could.

The most important thing is to review your answers after mocks, that really helps, because we understand the reasoning and concept behind why a particular answer is right or wrong. Blindly giving mocks, would not help.

I cleared my exams today, with the below :

| | |
| --- | --- |
| Domain Name | My Results |
| Initiation | Moderately Proficient. |
| Planning | Proficient |
| Executing | Proficient |
| Monitoring and Controlling | Proficient |
| Closing | Moderately Proficient |

I had promised myself, that the day I clear my PMP, I would share it with Edward Chung and Cornelius Fichtner. It would not have been possible without you both. If my experience can help anyone on the road to PMP, I would be glad I could help. Lastly, as we all know, practice, practice and more practice!! .. that's the secret to success :)

Mumbai, India

Anurag Singh

It took me 2 attempts to clear my PMP Certification. After failing my first attempt for which I only prepared for 3 months I was looking for good, solid project management online training modules, and that's when I came across Cornelius's PM Prepcast. I instantly decided to purchase PM Prepcast Elite. I would like to highlight the key benefits of purchasing PM Prepcast Elite:
1) Very affordable (After researching other PMP preparation modules, PM Prepcast Elite fit in budget very well, plus I think this is really value for your money) The lessons and PM Exam simulator are so upto to the mark and prepares you very well for the PMP Examination
2) So simple and easy to use. Plus you can use across multiple devices, so you can study anytime as per your schedule
3) 9 PM Exam simulator are so detailed and gives you an exact simulation for the actual PMP Examination. The support also offered with this PM Exam simulator is exceptional, answering all your questions.
4) The PM Prepcast lessons are so very detailed and easy to understand when compared to PMBOK Guide, the PMBOK is easy to understand once you have gone through PM Prepcast lessons.

Thank you Cornelius and your team for working so hard and coming up with PM Prepcast. Great product. I recommend all PMP aspirants to definitely purchase this product.

Anurag Singh, PMP
Certification Number : 2039347
https://www.youracclaim.com/badges/c8483cf8-f322-4188-914c-07d137a6ab89

Irvine, United States

Joy Robertson

This product was a great supplement to the PMBOK guide and the humour injected into the lessons made some otherwise dry topics more palatable. The student interviews were great for providing insight into others experience and helped me feel comfortable with my approach to my certification process. The expert interviews at the end were also great and offered inspiration / practical tips readily applicable to work. I read the PMBOK guide, listened to/watched the podcasts, subscribed to the exam simulator and 6 months later, not only did I pass my PMP exam but perhaps more importantly, I have found a renewed passion to project management.

Brian Ingersoll

just wanted to say that I passed my exam today. I studied for about a month. I devoted most of my free time to studying, but at the end of the day, I'd have to give huge accolades to the pm simulator. The questions are definitely harder than the actual exam. I highly suggest using any aspect of this website/material. Thank you so much !!!

R Price

I purchased the 35-hour course and listened during my morning and evening commute time (without the benefit of any of the visual material, as I was driving). I also purchased the exam simulator package, but due to unforeseen schedule issues I was only able to answer 50 practice questions in a 1-hour session before the exam. These were the only study tools I used, and I passed the exam on the first attempt!

Thanks for offering this course. It is truly an excellent value, is completely thorough and effective prepared me very well for the exam.

Houston, USA

Kassandra Metcalf

I passed my PMP in the first try and studied less than 30 days. I thought I was crazy for trying but, due to upcoming performance reviews at work, I knew I needed to have this certification soon. Between the PMBOK, the courses and the exams, I am happy to say I was successful and passed! The combination of all of the material and dedication to studying proved to work!

Karin Ross
Imaginet

I am in the process of studying for my PMP and have found the PMP PrepCast series to be informative, insightful and interesting enough to keep your attention while studying for the PMI PMP. I love the videos and the breakdown of the lessons. After a long day in the office, the hard thing is to come home and open study books and ready dry material for your PMP.

With PrepCast I look forward to the sessions I have planned out for the day or the week. The lessons are setup in a such a way it's easy to digest the information, with helpful tips makes taking notes for the exam a bonus. It's comprehensive and well worth the cost.

Fingers crossed it will add to my success in writing the PMP exam.

Winnipeg, Canada, Imaginet

Celisse Collier

The PM Prepcast was essential to me passing my PMP exam yesterday (June 3, 2017). The exam simulator questions were VERY similar to what you will find on the exam, and definitely helped to prepare me to pass on my first attempt. Get the exam simulator.

United States

Neha Khanna

It was fantastic

Gina Q Vu
bleuchateau

I'm incredibly pleased to share I cleared my PMP (first attempt) exam yesterday. As compelling, rigorous, yet amazing as this journey has been, I'm relieved to say all the hard work, studying, and pressure have paid off. I feel awesome. Days and nights of reading and preparing have made this process even more worthwhile. I'd have to say the PM PrepCast developed by Cornelius Fichtner is a great investment if you want to pass the PMP on first try. The questions on PM PrepCast are tougher in nature, although this is probably designed so that you can pass the real exam. I leveraged materials in PMBOK and took all of the 8 exams plus ITTO through this program. Without PM PrepCast, I think my probability of passing would have been less. In my opinion, the questions on the real PMP exam were a tad easier, although I did come across some difficult situational questions. My advise would be to invest wisely in a paid practice exam simulator -- and you can't go wrong with PM PrepCast. Kudos to Cornelius and his team for building this program. As for the real PMP exam, you must read through the questions carefully -- at least 3x if you want to increase your chance of passing. A lot of the questions are situational and "what would you do" type of scenarios. Make the best selection that is the most logical and practical. Again, I recommend PM PrepCast as a tool to practice for PMP. Good luck to future PMP aspirants out there.




Morgan Hill, USA, bleuchateau

jayashree Varada

I used this PMP simulator exams for 3 months and every time I completed the test and reviewed, it helped me with a deeper and crystal clear understanding of the topics . Explanations were very clear and when I sent feed back for more details, I got response promptly . These exams prepared me so well to face the real exam with a greater confidence. I read many reviews on the forum and as suggested when I started constantly scoring 83% -85% above , I booked my exam and cleared my PMP. On the day of the exam, when questions popped up on the screen I felt I knew all and it was so easy to make my decisions on choices. This is the only simulator I practiced and PMBOK I referred to while reviewing the exams. This is one of the best I strongly recommend to all. Top of World PMP Simulator !!!! :)

Good Job Team !!! in helping and guiding all PMP aspirants to achieve the goal.

Toronto, Canada

Maya Menon

Excellent Training. Soft, slow and modulated presentation. I rate the lessons very high.

Simon Evans

When I made the decision to pursue a certification in project management I began by purchasing the CAPM study course from PMI, thinking I would start with that certification. I quickly changed my mind to pursue the PMP certification straight out for a couple of reasons. First, I realized my experience was deep enough that a CAPM wouldn't add the value I needed for the next step. Second, I found the CAPM course from PMI incredibly dry and rote -- not the case for the PMP PrepCast, which I'll get back to in a minute.

I am an experienced scientific researcher and have initiated, directed and managed many scientific projects over the course of my career. However, when I began the PMP PrepCast to really formalize my thinking about project management, I discovered that I had been doing project management all along in my scientific research. The combination of my experience with the formalized process descriptions eloquently presented in the PMP PrepCast allowed me to think more clearly about what had worked well and what I could have done differently in past projects.

Although the PMP PrepCast is marketed and designed as a PMP exam preparation tool, the way the material is delivered is very conceptual. This approach facilitates the learning process and increases confidence in the material because when you understand the concepts behind the processes you are more likely to figure out the correct response to situations you may have never seen before. I believe this is the true strength of the PMP PrepCast.

The videos were easy to follow (I actually watched most of them at 1.5x speed...) but at the same time challenged the learner to think a bit deeper and to avoid rote memorization. The exam simulator was hugely helpful in assessing where I was at in the learning process and giving me the confidence that I was well prepared on exam day. I passed the real PMP exam on my first attempt and I can easily credit the PMP PrepCast for my success.

Christy Chan

PM PrepCast is bravo. The videos can be easily played in mobile and computer, which makes the learning process so convenient. You won't have an excuse not to study because it is so handy. You can pause when you want to jot notes, re-listen for concepts that you are unclear and pick it up again any time.




The structure of class makes the content easy to be remembered. You would not regret of purchasing. Go ahead to buy and learn right away! It gives you much confidence in getting the exam passed in one attempt!

Good luck!

Hong Kong, China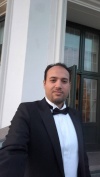 Ayman Abdelhadi

Done the PMP exam twice and failed before using the PM PREPCAST SOLUTIONS!

On my previous experience, I focused on my sole efforts, applied for the exam and I was accepted without an audit within 10 days, purchased Rita Book and done an online prep. Course, however my 1st attempt was a disaster and complete failure.

On my 2nd attempt I purchased the PMBOK guide and focused more in my week points, sadly I failed again but with better results.

Now having my last chanced ahead of me with a maximum time limit of 3 months I needed help!

Googling and reading reviews I came across the PM PREPCAST and I decided to use them.

Purchased the PM prepcast online course, it was so nice to go through huge amounts of recorded videos at home and in many occasions listening to them while driving, shopping, going out with kids or even during Easter vacation! Purchased also the PM formulas, the ITTO memory book and finally the PM Exam simulator.

I followed the study instructions in the modules, done lots of exams and answered many questions during two and half months.

While studying I felt most of the gaps that I had or misunderstanding were gone. Very excellent and huge number of concentrated videos helped. Also, the formula book was helpful. Simulator was also very cool as the questions are realistic and near to what you may face in real exam, however its tough so it forces you to use your logic and mind more and more. Failed 5 times in the simulator but I always concentrated on the explanations and the right answers.

Finally I was sitting yesterday doing the exam and jack pot…I finally passed the Exam.

Many thanks to Cornelius Fichtner and his team, I am positive that if I have used your training more earlier I would have passed the exam from the first time.

Quick note that I didn't find in your materials while preparing for the exam:

- One you are paying for your exam you can choose to have every question translated for free, this really helps when your mother tongue is not English. For example, I choose the Arabic translation, so you will see the whole question and the answers written above the main English question and answers. This is free and available for large used languages like Spanish.

- Always remember to click on the review button after finishing the exam, you might find that there were questions unanswered.

Ayman says …till we meet again ?

oslo, Norway

Mark lampe
Cps energy

I purchased the pod cast program. It was great! I used this along with the formulas I also purchased. I studied two hours every night durning the week and 4-6 hours on the weekends. I listened to the pod cast on my one hour commute to work each day. I also listened to the pod cast at night while I sleeped the month before I took the test to ensure I had the fundamentals down. You heard about sleeping on your books and hoping the data gets into your brain, well the pod cast lets you sleep and had it in the back ground so your subconscious also learns to materials. these tools ensured I passed the test.
i also loved the chapter ending witty comments.

San antonio, Texas, Cps energy

Charles David
Aon Hewitt

I passed my exam in the first attempt. I did not set the record books on fire but was very pleased to see the congratulations note on the screen.
I want to thank Cornelius Fichtner. His videos laid a very strong foundation to build my knowledge. The exam simulator also helped to think beyond the PMBOK and understand the diversity of questions asked in the exam.
Cornelius Fichtner is my PM idol. Thank You Sir.





Ghaziabad, India, Aon Hewitt

Angela Chevalier

I used the exam simulator for the CAPM exam. It was a lot harder than the actual exam and I felt that many of the questions were probably geared towards the PMP. I was over prepared but that's a good thing.

GAURAV V SHAH

Hi ,

Today i cleared the PMP Exam. I am very thankful to PM PrepCast . In 2013 i gave exam earlier and read lot of books but unfortunately was not able to clear. I learned my Gap. This time i got a good review of PM PrepCast and thought to go for it. I decided as i read PMBOK earlier and concepts were clear , now was the time to identify the gap and work on it. So i thought to purchase PM PrepCast and go for questions and clear my doubts.

With PM PrepCast , I started with each knowledge area , gone with all 100+ questions and tried to clear my doubt where i was going wrong. Then i went with Process groups , and again tried to clear the doubts with the excellent explanations given by PM PrepCast. Then finally i went with exams . I was scoring around 70 to 75% . But when giving the PMP exam i learned that questions in studied in PM PrepCast helped me a lot , though none was same but cleared explanation of PrepCast cleared my concepts and helped me. I found PM PrepCast exams were more tough than any other exams.

I thank PM PrepCast . I think i took right decision by purchasing it. Now i am looking for PMI ACP in future.

Thanks.
Regards
Gaurav

Edison, USA

Michael Elmore
United States Navy

PM-Prepcast was essential in my studying for and passing the PMP exam. It took the sometimes unclear or difficult to understand PMBOK guide and helped portray the material in everyday PM terms and examples. It made it easy to study the material on the go while still completing your everyday responsibilities. I highly recommend PM-Prepcast to anyone who is serious about passing the PMP exam.

Grasonville, United States, United States Navy

Stephanie Tremblay

I purchased the PM PrepCast to prepare for the PMP exam in lieu of taking a course in a class room (which would have been much more expensive). The PM PrepCast allowed me to learn proactively and successfully integrate multiple dozens of hours of useful learning (both for the exam, and for work as a practicing project manager). I highly recommend the PM PrepCast, and would additionally recommended active note taking during the lessons. This allowed me to rapidly integrate the notions and made reviewing easy.

Montreal, Quebec, Canada

Shanmuganathan Raju

I have passed the exam on the first attempt. I have used the exam simulator from OSP PM Prepcast. It was wonderful and targetting the exam preparation.It gives the experience and helping us to concentrate on the exam in a right motivation and attitude. In addition, i bought the formulas for the exam and the exam simulator for the formulas. It was simple and meaningful. It trains you on the project management exam formulas with multiple scenarios. It was awesome and really try it before the PMP Exam.
Thanks OSP PM Precast!!!.

Bangalore, India

amer
arla

I used PrepCast to supplement my reading of PMBOK for PMP exam preparation. I listen to it while driving to work and thus get lot of valuable info with ease. I was determined to keep my reading within PMBOK context and PrepCast does a good job of it. It provide info inline with PMBOK and all other useful info is provided as additional lessons for users who are interested for that.

The language is simple, lessons are well structured, duration is good and nothing biased. The sample questions at the end of each lesson helps visualize the test questions.

I enjoying listening to these lessons and happily recommend it to other PMP aspirants.

riyadh, saudi arabia, arla

Krish

PMP Exam is very similar to PrepCast simulator exam. It really helped me in getting certified over past weekend. Don't get scared by looking at the long questions on PrepCast. Actual exam questions are not that long. But it is good to practice because you will learn to manage time. Most of the questions were situational. Very few ITTO questions (I would say 2). I would definitely recommend taking as many tests as possible on PrepCast so that you can learn to manage time and sit for 4 hrs. Thanks, PMPrepCast. Good luck everyone.

Danny Yip

I passed my PMP exam on the first try.  I found the PMP exam mainly a reading comprehension test.  Often, it will feel like most questions have three correct answers, and you will have to pick the answer that matches what PMI stipulates as correct.  This is the primary reason I would recommend utilizing the PM PrepCast as your source of studying, as the PM PrepCast provides questions and answers that comes from PMI (this is how you will need to answer the questions on the exam).  This is one of the main pros to using prepcast.  As well, The PM PrepCast being all online, makes it easy to study anywhere and anytime.  I found myself answering 10 practice questions, while waiting at the train station in the morning for instance.  Their quizzes function was good for this.
Cons with the PM Simulator is you can not pause the 4 hrs long practice exams.  I understand the reason for this is to be realistic.  However, I have two young kids at home.  To have a solid 4 hours free while at home is next to impossible.  I only ever successfully written one full exam from 11pm-3am after the kids were in bed.  The other times, I would write 20-100 questions, and simply calculate my score manually.
Overall, I recommend the PM PrepCast.  It served its purpose. 

Teresa Martin
NA

I used the PM PrepCast almost exclusively for my PMP study and I passed the first time with 4 Proficient and 1 Moderately Proficient ratings.   I found The PM PrepCast and the exam simulator to be very thorough, easy to understand and a terrific value.

Reno , USA, NA

Ivan Plazas

I began on mid January the PM PrepCast Online Training Course and I have to say that the content, organization, overall ergonomic and friendly interface and compliance with the PMBOK guide, is sincerely of an outstanding professionalism. The course not only provide the student with a comprehensive explanation of the PMBOK 5th Edition but does not hesitate to provide aside matters that are related with the practice and methodology for the daily activities of the Project Management.

This course will serve for sure after your Exam. It's really one of the best personal investment any project manager, student or practitioner, may realize. The content is oriented to perform a clear and easy understanding, as well as to improve your overall knowledge of the Project Management exercise.


I haven't hesitate to ask OSP to participate in training initiatives to propose their course and aside features. If you are looking for state of the art training, OSP provides one of the closest ones, for English and Non English speaking students.

Hollywood, United States

Patience Adagba
Genentech

I truly, truly utilized a strategy that focused on understanding why the concept worked the way they did. Rita Mulcahey's text was a life saver in this regard. I used Rita's text for a week and a half to "validate" everything I already learned from Cornelius' PM PrepCast and Simulation exercises. I am not a great test taker so going into the exam, I had my doubt about "passing" but I continuously took solace of the fact that I understood the concepts enough to be patient with every question. I went into the exam scoring "60-70%s" in all simulation attempts on the PM PrepCast site. In all attempts, I used all 4-hours for the exam. I wasn't doing great with the time, and I think it was largely due to bad habits that lingered on as I always "second-guess" myself and did not always feel confident of the answer choices I pick. Each practice test I took, I spent at least three days reviewing all the answers and referred to the PMBOK text for gaining more understanding of the knowledge areas. That was how I studied the text. That was the motivation I needed to read the text - I needed an excuse. Well, these simulation exercises or practice tests helped me with understanding the manner in which the questions will be thrown at me. For the most part, there was a similarity between the simulation and the actual test. In fact, the PM PrepCast may have been too difficult for me, but it was good after all. I used the PMPBOK text, Rita Mulcahey's text, lots of Wikipedia references for concepts not covered in the text, for example, contract types, organization theories, quality management planning theories, etc. Today on the real exam, I was very comfortable at what I knew and was patient with each question. I used up all 4-hours and had no time left. I struggled with at least five math problems on EVM (earned value) and critical path. I struggled with these because they were not the typical direct calculation question type, they were purposely complicated and needed time to work on.

If you are like me that visit the bathroom like ten times in 1-hr, be mindful of liquid intake. I drank too much water going into the test and had to use the restroom like two times. I didn't really like the fact that my clock was winding down while I was out, but I needed to stay hydrated (so plan for this) - Make sure you know your test center enough to anticipate uncertainties. My exam was 8am and I got there at 7:10am. I didn't check in till 7:45am because I wanted to study the dynamic of the staff, understand the building enough to know how far the bathrooms were from the training suites and calm myself down. Also, it was important that I got a good night rest. I got a good 8-hrs sleep and woke up four hours before my test to do a quick review. It was very helpful to me. I wasn't studying to gain new knowledge; I reviewed some concepts that I needed to stick one last time before the test. For example, the conflict resolution types, communication methods, ITTOS and contract types - I realized I always get this mixed up. Rita Mulcahey's Process Chart was my last review before heading to the exam. I liked the way she breaks down this process. There was no way I wasn't going to understand it and her intent for creating that chart worked for me. It was great! Finally, Rita's text on how to address change request helped me a lot in the test. I may have gotten up to 40 question alone on Change Request related questions (No kidding:-), and I couldn't thank her enough for it.

Finally, Cornelius is genius. I heard his voice all through the exam. Those podcast man, those podcasts was everything! I credit the 3 months of listening to Cornelius speak to me everyday. He spoke to me about each knowledge area and the sarcastic way of delivering a very dry concept and making it fun is something I will never forget. I snapshotted some useful slides and reviewed them when I was having dinner or just doing laundry. It was a great way of reminding myself that an exam was around the corner. It kept me on my foot. Finally, having a PDF version of the PMBOK text was super-helpful. I was able to use my cellphone and keyword-search when need be, to land on specific areas that I needed to review. It was money well spent. I hope this was helpful!
Thanks,

Patience Adagba

San Leandro, USA, Genentech

Novella Springette

I used the PM Exam Simulator along with two books and passed on the first try. I achieved proficiency in every area. The questions were remarkably similar to that of the PMP and generally the explanations given were outstanding.

Joby Samuel
NTT Data, Inc

OSP PM PrepCast:
- I mainly watched videos of Knowledge Area or Processes which I found difficult learning through PMBOK or scored less in mock exams.
- The videos were very detailed, helps us to connect
OSP PM Exam Simulator:
- I completed 8 mock exams in OSP PM Simulator
- OSP PM Simulator is really good because there was explanations for correct and incorrect choices for most of the questions. I didn't find this in other sites.
- I couldn't agree with answers of some questions so I raised clarifications through email and received quick feedback in a day
- Mock test helped me to understand how long I was taking to answer 200 questions. I planned my final exam according to this. I utilized about the same time in final exam as well

Laveen, United States, NTT Data, Inc