Category: For Project Management Professional (PMP)® using A Guide to the Project Management Body of Knowledge (PMBOK® Guide)
Your PMP® Study Guide Made Simple
The PM StudyCoach™ Guidebook walks you through a week-by-week PMP study plan. Make progress towards your certification goal by following our simple plan for your PMP exam prep studies.
It's your GPS to the PMP Exam!
Always know what step comes next
With the PM StudyCoach Guidebook, you always know what, when, and how much you have to study!
Follow a proven plan
We have helped over 61,000 students in 160+ countries prepare for their exam. We will get you there too.
Stay focused
Use your time effectively instead of worrying what to study next.
Get to your goal faster
Streamline your studies with a 12-week plan for success.
The PM StudyCoach Guidebook is literally a PMP exam study plan in one easy-to-use package! We've mapped out your journey to the PMP exam for you, every step of the way. Each chapter of the Guidebook goes in depth into how to use a section of the PM PrepCast on-demand course, as well as readings from the PMBOK® Guide and other important exam resources.
Step onto the path of success
Order The PM StudyCoach Guidebook today and take the first step toward exam success.
Just $49
Your Guidebook for PMP Success
The PM StudyCoach Guidebook covers what you need to study to stay on track, week by week. Inside the Guidebook, you'll find:
Your 12-week plan. Everything you need to know for the PMP exam, broken down into an achievable, week-by-week plan. You'll be ready to ace the test in just 3 months. Use the plan to guide your study time, or adapt it to fit around the time you have available.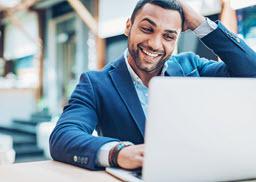 Study strategies and tips. Each chapter provides strategies and tips to instill healthy studying habits. By using effective, research-proven study strategies for exam preparation, you can get the most out of your prep time, increase sustainable learning and retention, manage your test anxiety, and boost your confidence for exam day.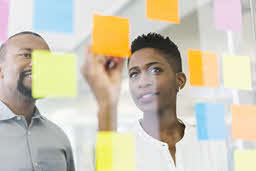 What to think about. The first section in each chapter covers 3-5 conceptual questions about this week's topic. They challenge you to "go deep" and think about what the topic means to you personally.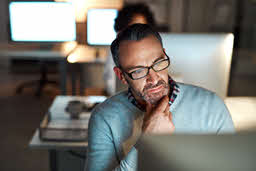 Study assignments. Keep focused on the relevant project management topics with specially-selected study assignments. You'll learn with a range of accessible resources in different formats including PM PrepCast video lessons, quizzes and full-length exams in the PM Exam Simulator, listening to podcasts, creating flashcards, reading from the PMBOK® Guide, Agile Practice Guide, and other sources.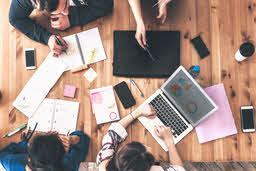 "Go Beyond" assignments. "Go Beyond" assignments are optional tasks that take you beyond "just" studying project management topics. These assignments are supplemental to the core content and are specially-selected to help you gain greater insight and broaden your knowledge of the content, and ultimately improve your chances of exam success.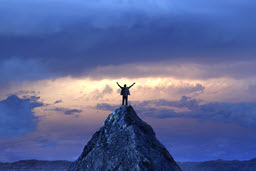 Research-backed, proven study approach. Our study approach is informed by evidence-based teaching practices and proven techniques as well as lessons learned from successful test-takers. We emphasize active learning to help you retain and apply knowledge including activities like reflection exercises, quizzes, self-assessment, spaced practice, and more.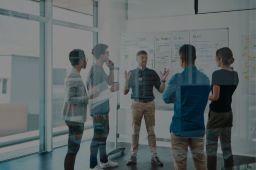 Trusted and experienced education provider. We've been training students since 2008 and The PM PrepCast course has helped over 61,000 students in 160+ countries prepare for the exam. We pride ourselves on our pioneering education approach and best practices in course design... and our students love their results!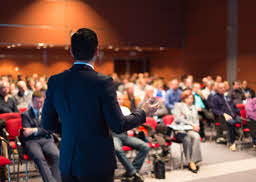 Ironclad 30-day money-back guarantee. We're so convinced The PM StudyCoach Guidebook (in combination with The PM PrepCast Basic or Elite) is a practical and effective exam prep approach that it comes with an ironclad guarantee. If you're not 100% satisfied for any reason whatsoever, we will gladly provide you with a prompt and courteous refund – no questions asked.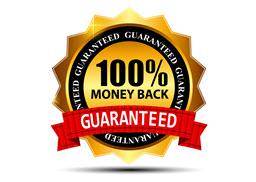 What's inside
Here are sample pages taken from the actual Guidebook so you can see what to expect when you download the resources:
The Perfect Companion to The PM PrepCast
The PM StudyCoach Guidebook has been written to perfectly complement our PMP exam prep course, The PM PrepCast. Inside the Guidebook, you'll find references to the relevant lessons and materials in The PM PrepCast. Simply follow along with the proven 12-week plan, and you'll have covered the topics in the Exam Content Outline before you know it!
The PM StudyCoach is best used alongside The PM PrepCast Elite, as the Guidebook also walks you through exam prep using The PM Exam Simulator and The PM Formula Study Guide. In our experience, students who use The PMP Exam Simulator during their studies have more confidence and higher chances of success.
IMPORTANT: The PM StudyCoach Guidebook was designed as a companion to our products and is intended to guide you to exam success using those products. Therefore, to get the most out of the Guidebook, it is strongly advised that you have The PM PrepCast, The PM Exam Simulator, and The PM Formula Study Guide. Note: the PMBOK® Guide and Agile Practice Guide, which are referred to in the Guidebook as part of the recommended materials, are sold separately from PMI or booksellers.
Relying solely on the Guidebook without the products listed above (or only having some of the products) is possible but highly discouraged as you would expose yourself to a risk of being inadequately prepared for your exam.
Your Guided, Self-Paced PMP Study Plan
Regardless of how much time you can put aside for PMP study, the Guidebook will help you plan and use that time efficiently.
Take the guesswork out of your study: you'll always know what topics to review next
Make studying an easy routine
Save time preparing your own study plan from scratch: use our proven roadmap instead!
Want to see how the 12-week plan breaks down? Here's a summary of the topics you'll cover with the support of the Guidebook:
| Week | Chapter |
| --- | --- |
| Week 1 | Welcome and Overview |
| Week 2 | The PMBOK Guide Principles |
| Week 3 | The PMBOK Guide Performance Domains |
| Week 4 | Essential Project Management Concepts |
| Week 5 | People |
| Week 6 | People & Process |
| Week 7 | Process |
| Week 8 | Process |
| Week 9 | Process and Business Environment |
| Week 10 | Business Environment and Agile |
| Week 11 | Agile |
| Week 12 | Exam Week Preparation |
Go at Your Own Pace
The Guidebook uses a recommended schedule of one chapter per week for 12 weeks. Each set of weekly study assignments takes around 7 hours, which you can split across your week. For example, you can allocate just one hour per day to PMP exam prep, or do 3.5 hours of study over each weekend day - whatever best suits your lifestyle and other commitments.
If you have more time available, it's easy to personalize your study plan by combining multiple chapters into a single week. Use any extra time to do the "Go Beyond" assignments as these will ensure you can apply the knowledge effectively in an exam setting and will contribute to feeling confident on test day.
Bonus Features
Having some extras with the product you buy always feels good, doesn't it? We thought so as well, which is why we have included a few valuable bonus features with your copy of the PM StudyCoach Guidebook. The bonus features include:
Sample PMP study schedule
Guidance for completing your PMP exam application
Tips and tricks on how to get ready for your actual PMP exam day
What our Customers are Saying
Quote to be provided by Jonathan from coaching class. Quote to be provided by Jonathan from coaching class. Quote to be provided by Jonathan from coaching class. Quote to be provided by Jonathan from coaching class.
First Last, PMP, Country
Order
For just $49 you will be on the right path to PMP success. No more guessing. Just a focused, proven approach.