The Ultimate Guide to Achieving CAPM® Certification (2020 Edition)
Are you thinking about taking the CAPM® certification? Then you're in the right place! This article will answer all your questions about CAPM. We'll discuss the CAPM requirements for your application, what you will face in the exam, the CAPM cost, training courses and, of course, the career benefits of gaining an internationally-recognized project management certificate.
This is a long article, so don't feel you have to read it all at once! Bookmark this page so you can come back to this guide whenever you need.
For now, I'd recommend you read through the table of contents below, and focus on the questions you have at the moment. Once you've got some immediate answers, come back to the beginning and go through the whole article so you have the complete picture. We've got all the information you need to pass the CAPM this year.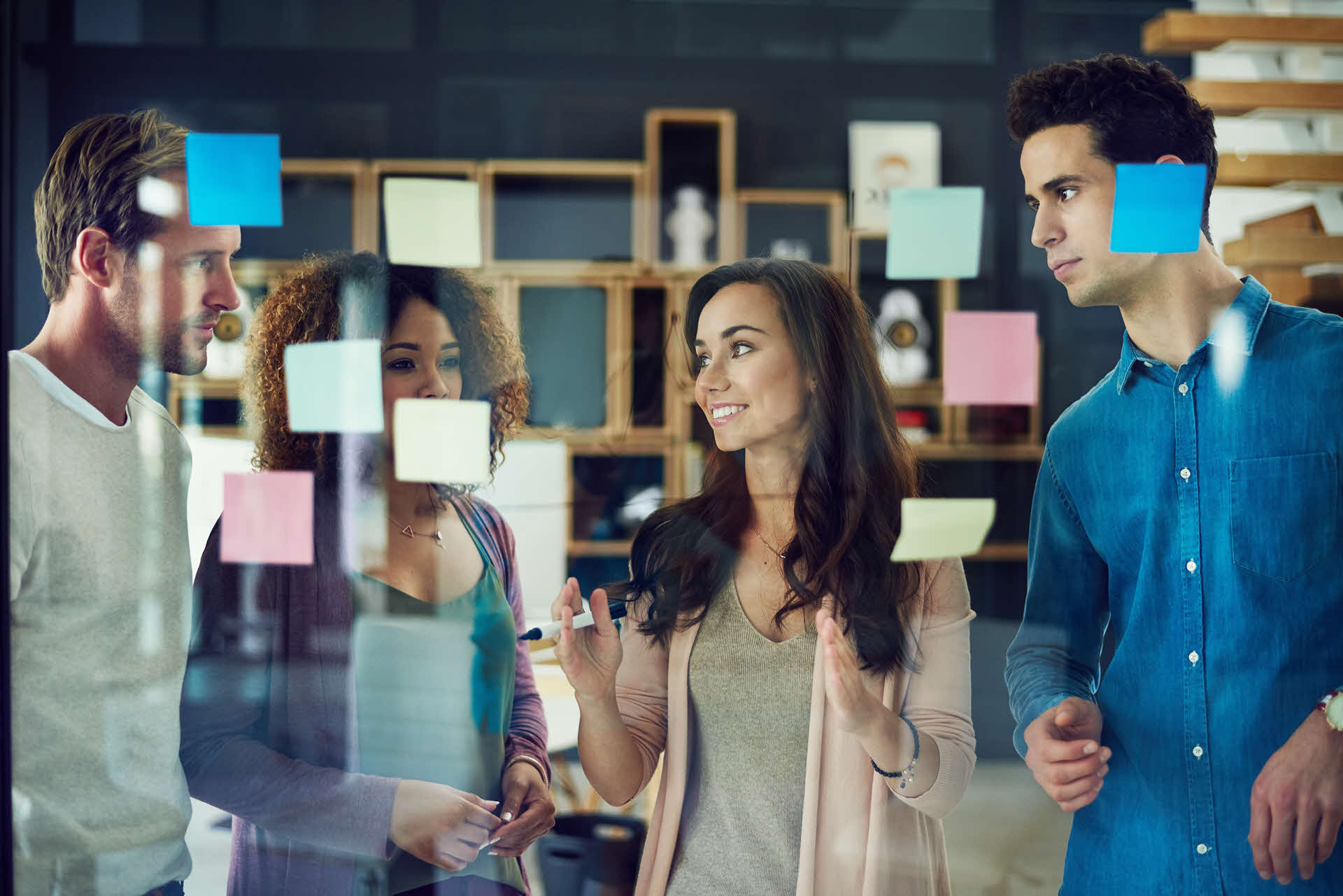 What Is the CAPM Certification?
Let's start with some basics and a definition. CAPM stands for Certified Associate in Project Management. It's a certification from Project Management Institute (PMI)® and it's part of the range of certifications they offer for people working in project management.
This is how it is described on the PMI® website:
Regardless of your career stage, the Certified Associate in Project Management (CAPM)® is an asset that will distinguish you in the job market and enhance your credibility and effectiveness working on — or with — project teams.
The CAPM certification is based on the information in A Guide to the Project Management Body of Knowledge (PMBOK® Guide).
What Is the CAPM Certification For?
The CAPM PMI certification is designed to demonstrate your knowledge of project management terminology and processes. As a knowledge test, it doesn't require you to have any practical experience of managing projects.
CAPM is an entry-level certification, perfect for people who want to demonstrate their interest in project management, but who don't meet the requirements for more advanced certifications like the Project Management Professional (PMP)®.
If you'd like to add project management to your skills, to help you with your current or future roles, then the CAPM is for you. As Dana Brownlee reports in Forbes, project management skills are for everyone!
Find out more about what a project manager does in the video below.
What Are the CAPM Certification Requirements?
The CAPM exam requirements are defined in the Certified Associate in Project Management (CAPM)® Handbook. Essentially, you need to be able to meet two criteria: a basic educational background and a level of project management education.
To be eligible to take the exam and sit for the certification, you will need to have:
A secondary degree such as a high school diploma, associate's degree or the global equivalent
AND
23 hours of project management education, which you must have completed by the time you sit for the exam.
While not a formal requirement, you'll also have to develop a study plan and an exam-taking strategy to help you pass.
Am I Qualified for the CAPM Certification?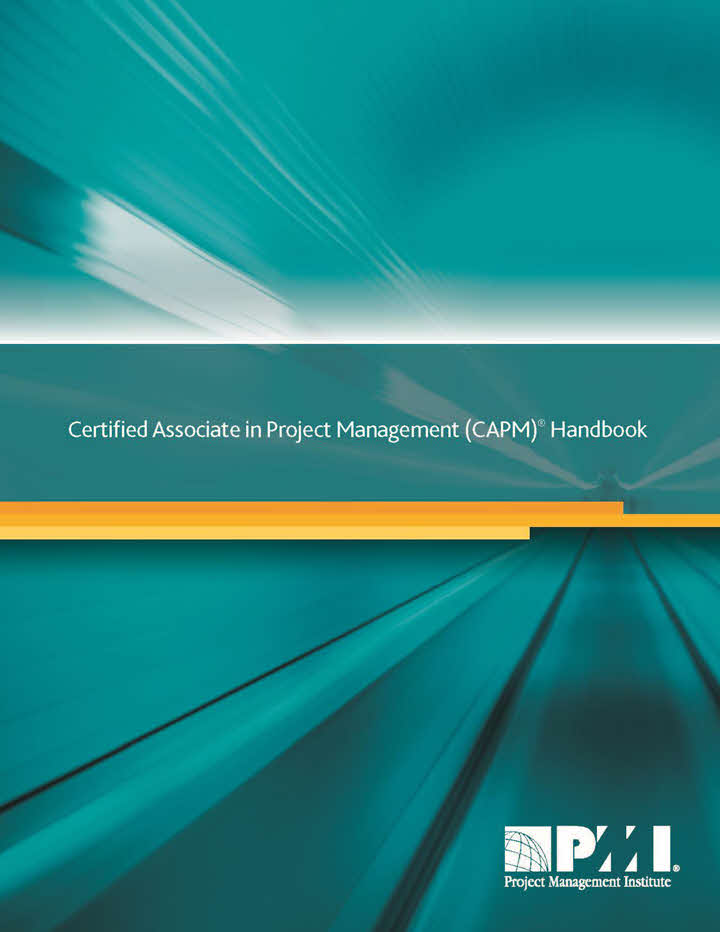 Yes! If you are reading this article, it's highly likely that you are — or could soon be — eligible for the certification.
Whether you are just starting a career in project management, are interested in securing a project management job, or want to more fully participate as a project team member, the CAPM certificate shows employers that you are serious about this line of work. It demonstrates your project management knowledge and shows that you understand the principles and terminology of the job.
If you meet the education requirements already, that's great! You only have to work on your project management education, and I have a CAPM course recommendation for that a little bit later in the article. CAPM training online is the easiest option as you can study conveniently from your own home or workplace.
If you don't have a high school diploma, associate's degree or the global equivalent, then that's the first place the start. Work on securing that level of education so you can apply for CAPM in due course.
How Do I Get the Requirements for CAPM?
There are two requirements you need to be eligible, as we saw above. You need your general education first, so start there. Assuming you already have that, you need to gain 23 hours of project management education.
You may already have some project management education. As long as you have kept records of what you did and when it happened, you may be able to use your existing training as part (or all) of your 23 hours.
For example, if you took a business course and that included some project management elements, the hours relevant to project management can be counted towards your CAPM requirements.
The same goes for training provided by your employer: if you've done an internal course on project management, you can count those hours.
So what happens if you don't yet have any project management education, or you can't evidence what training you have done? In order to be eligible for the exam, you need to be able to prove you've reached those 23 hours of training. If you can't do that yet, the simple answer is to take a CAPM certification training course.
The PM PrepCast for CAPM online course covers everything you need to know for the CAPM exam in an accessible and cost-effective way. Some students also find it helpful to have a CAPM study guide book to read as well.
How Much Does CAPM Training Cost?
Assuming you've already got the basic education requirements covered, and you are just looking for project management education, the PM PrepCast for CAPM is $229. Our CAPM training course has been used by thousands of students.
For only $30 more you can have access to a premium exam simulator. This will help you prepare in a realistic environment — many of our students say it is incredibly valuable to take practice exams before the real thing. We recommend you take as many CAPM exam questions and sample tests as possible to become familiar with the format and style of the real exam.
Tip
Once you start the online CAPM application process you have 90 days to complete it. That's plenty of time, even if you have to gather the information!
How Do I Apply for CAPM?
You apply for CAPM online, via the PMI website. The process is very straightforward.
Your application goes through an 'application completeness' review within 24 hours after you submit it. This is a check to make sure you have provided the relevant information and that you are eligible to sit for the exam.
Once PMI is confident that you meet the criteria, you will be sent a request for payment.
After payment is made, you are eligible to take the exam any time in the following calendar year. In fact, you can take the exam up to 3 times during the year, if you need to!
Who Sets the CAPM Certification Exam?
The CAPM certification exam is set by PMI.
PMI has taken great effort to make sure that the exam is fair, and that it adequately represents what people at your level need to know about project management. The exam questions are set by practitioners: representatives from the project management community have a great deal of input into making sure the exam is fit for purpose.
Thousands of PMI certification holders volunteer their time to put together exam questions, review questions and ensure that the mix of questions you see on the exam reflects what it's like to work on projects in real life.
You can rest assured that the project professionals who have contributed to the questions in your exam have come from a wide variety of backgrounds, countries and industries, and represent every level of project delivery role.
On top of all that, the questions are regularly monitored using industry-standard statistical methods. The whole certification program within PMI has Board level oversight via their Certification Governance Council.
As you can see, it's a very robust and reliable process, aimed at making sure the exams maintain the high standard they have become known for! You can be sure that wherever you take the exam in the world, it will be the same high standard, making it comparable to the same certification taken by anyone else, anywhere else.
What Does the CAPM Cover?
The CAPM exam covers the full range of project management processes and Knowledge Areas from the PMBOK® Guide.
What exactly is this? PMI makes it easy for you to see exactly what you will be tested on. The content of the exam is covered in detail in the exam content outline.
You can see a summary in the table below. The percentages relate to how much of the exam focuses on each area.
CAPM Exam Content Overview
| | |
| --- | --- |
| Introduction to Project Management | 6% |
| Project Environment | 6% |
| Role of the Project Manager | 7% |
| Project Integration Management | 9% |
| Project Scope Management | 9% |
| Project Schedule Management | 9% |
| Project Cost Management | 8% |
| Project Quality Management | 7% |
| Project Resource Management | 8% |
| Project Communications Management | 10% |
| Project Risk Management | 8% |
| Project Procurement Management | 4% |
| Project Stakeholder Management | 9% |
All of these topics are covered in detail in the PM PrepCast for CAPM, and in the CAPM practice questions you'll find inside the accompanying exam simulator.
Now you know what's in the CAPM exam, let's look at what it's like to take the exam!
What is the CAPM exam like?
The CAPM exam is made up of 150 multiple-choice questions. Of these, 15 questions are 'pretest questions'. This means they won't count towards your final mark.
Pretest questions are a way of testing out future 'real' exam questions to see how candidates respond to them, and it's a way of ensuring quality across all the questions. However, you won't know which are the pretest questions and which are the questions that count for marks.
The exam is hard, because that's how PMI keeps quality high. Employers should always have confidence that a CAPM certificate holder knows the project management terminology and processes and can adequately contribute to a project team.
However, if you have created a CAPM study plan, reviewed the material, gone through a recommended project management training course, used a CAPM exam simulator to practice questions and you feel ready… then there is every chance that you will pass the exam!
Tip
Take CAPM mock exams before you sit for the real thing. A CAPM mock test will help you build confidence in the question format and the screens you'll see in the real test.
What is the CAPM Exam Language?
You can request the exam in another language (for free).
You can see the CAPM questions during the test in these languages:
Arabic
Hebrew
Brazilian
Portuguese
Italian
Chinese (Simplified)
Japanese
Chinese (Traditional)
Korean
French
Russian
German
Spanish
Turkish.
When you are scheduling your exam, simply choose the language you would like to use. Make sure you get this right! You can't change your mind once you've booked your exam, so if you make a mistake you will have to cancel your exam and book another.
Note: Even if you choose to take the CAPM exam in another language, you can use the 'Exhibit' button on the screen to display the question and answer options in English. All screens and instructions shown before and after the exam will be in your chosen language.
Tip
Run a test first to make sure your computer is suitable for the online test. If you book an online test but your computer doesn't meet the minimum system requirements to take the exam, you are unlikely to get a refund. Check your computer here.
Can I Take the CAPM Exam Online?
Yes, you can take the CAPM exam online. There are two ways to take the CAPM exam: attend a test center or take a CAPM online test via a proctored exam.
At a test center, you will sit at one of the center computers and work through your exam questions.
For an online proctored exam, you will be at home (or at a computer of your choice) and log into the virtual test environment.
You'll need to have a microphone and webcam on your computer so that the proctor can monitor you while you take the exam.
Select the option for the online proctored exam when you log in to make payment to PMI.
Note: If you choose the online proctored exam, the proctoring software, greeter support and proctor support are only available in English — although you can choose a different language for the exam questions.
How Long is the CAPM Exam?
The CAPM exam length is three hours.
That's just a little bit more than one minute per question, which is not very long!
Note: There are no scheduled breaks during the exam time, although if you are at a test center you can take a break whenever you want. The exam clock will still count down though!
However, you might finish earlier. You don't have to sit in the exam room until the end, although we recommend you use any extra time to check your answers.
What is the CAPM Exam Score Pass Mark?
The CAPM exam score pass mark is not published. Beware any website that tells you what they think the CAPM passing score is! PMI does not make this knowledge public.
From our experience, CAPM exam candidates who regularly score 75-80% on exam simulator tests can do well in the exam.
Tip
To take advantage of the PMI membership rates for the CAPM exam, you have to be a PMI member first! PMI will not refund the difference if you join afterwards, so make sure your membership has been fully processed before you submit your fees for the CAPM exam.
How Much is the CAPM Exam?
Now you're confident that the CAPM is right for you, you might be asking, "How much is the CAPM certification?"
The CAPM exam cost is US$225 for a PMI member, and US$300 for a non-member.
PMI membership is cheaper than the difference, so our recommendation is to become a PMI member and pay the lower fee for the CAPM exam — you will still have saved money!
You'll also have access to all of PMI's resources including a digital version of the PMBOK® Guide, which will be your main reference text for the exam.
What's the Best CAPM Prep To Do?
The best CAPM prep is going to depend on what you already know about project management and how you learn. However, we have seen thousands of students successfully pass their CAPM certification, and we can share what has worked for them.
Take a CAPM prep course
Read the PMBOK® Guide
Read another project management CAPM prep book (just choose one because too many can be confusing)
Use CAPM flashcards (you can make these yourself)
Take lots and lots of mock exams!
Tip
Once your application is accepted, the countdown to the exam begins! Take as many CAPM sample questions as you can to prepare for the exam.
What Happens After the CAPM Exam?
After the exam, you will see your score and find out if you have passed! If you have, you can start to use the letters CAPM after your name immediately. Your certificate will come in the post.
However, you are not a CAPM for life. Your certification is valid for three years. During this time you have to earn 15 Professional Development Units (PDUs), report them to PMI and then you can renew your certification for another three years..
We know from talking to hundreds of students that most CAPM certification holders have gained enough project management experience to move on to the PMP® certificate at that point. We would recommend you go on and take that if you meet the requirements, instead of renewing the CAPM. Many students make the jump up from CAPM to PMP as a kind of 'upgrade' when they have the right amount of practical experience.
Bonus: If you are an active CAPM holder, you don't need to meet the PMP requirement of 35 contact hours of project management education! The education requirements are waived for CAPM holders.
Is CAPM Worth it?
Yes! As with any certification, there are pros and cons of committing to study and taking exams, but we believe the CAPM certification is definitely worth it! Let's look at the benefits to your career.
CAPM Career Benefits
With project management training, you can better understand the project and organization lifecycle. You'll be able to contribute more effectively in a project team. You'll understand and be able to work on the project management processes.
Because you don't need project management experience to take the exam, we find CAPM is a popular choice amongst college students as well as working professionals. If you are a student, you can study for CAPM alongside your college or university course. Then when you graduate, you've already got a professional certification, and that can help you secure a job, perhaps as an Associate Project Manager, or even a Project Manager!
Overall, we see people become more efficient at their jobs because they are using tried and tested tools and techniques to get their work done. They also have fewer crises to deal with at work because they have properly engaged stakeholders and managed risk. While projects can be stressful at times, knowing you are following good practices and using international standard approaches can help you deal with those stressful moments.
CAPM Pros and Cons
The table below sets out some pros and cons of applying for the CAPM exam. You might be able to think of others that relate to your personal circumstances.
Pros
Project management experience is not needed
Post-secondary experience is not needed so you can get your CAPM while at college or university and graduate with a professional certification at the same time as your degree
The certification shows you are committed to project management as a career
You gain a lot of knowledge to put into practice at work (and to impress an interviewer!)
You'll gain credibility with your project management colleagues including PMP® certification holders
You'll also be studying for PMP at the same time! It will be easier to go on to PMP as you already have the foundation knowledge from the PMBOK® Guide
CAPM is internationally recognized
Cons
You have to commit time and effort to study
You may have to buy training materials to meet the requirements and learn what is required
The exam itself is relatively expensive
CAPM is not as widely known or recognized as the PMP certification (although that is changing year after year)
Er… we can't think of any more!
Having weighed up the pros and cons, we believe that it's definitely worth the career boost that comes with taking and passing the CAPM exam. We've seen hundreds of students take our CAPM online training, the PM PrepCast for CAPM, and report they've secured better jobs and increased pay as a result of their commitment to developing their project management skills.
With CAPM, salary boosts are common. An increase now will pay thousands over your career, and give you a headstart in securing a promotion.
Customer Reviews for The PM PrepCast
What Are the Best CAPM Careers?
So you've taken the exam and passed. What does that mean for your career now?
There are thousands of jobs for project management delivery professionals, at all levels. The CAPM is a good certification for those starting out in the field, so you would be applying for jobs like:
Associate or Assistant Project Manager (in some countries, you may still see jobs advertised as Junior Project Manager, but age discrimination legislation means it's a less common title these days)
Project Coordinator
Project Support Specialist
Project Administrator
PMO Analyst
And of course...Project Manager!
You can also look for roles in specific industries, such as Operations Project Manager, or Engineering Project Manager. And if business analysis is an area that interests you, the CAPM certification provides a good grounding of what it is like to work in a project environment, so it's also useful if you are going for Business Analyst jobs.
Talk to your manager about the different options open to you within your company, or consider looking outside your company for a move into a new role.
Key Takeaways
The CAPM is perfect for people who are just starting a career in project management, or want to move into a project management job, as well as for those who work in project delivery teams and want to understand and contribute more effectively.
You apply online.
You need a secondary degree or equivalent, plus 23 hours of project management education.
You don't need project management experience to take the exam.
You can take the exam at a test center or from your own computer via online proctoring.
The CAPM is a three-hour, 150-question multiple choice exam.
You'll get your results straight away!
Find out more about the Project Management PrepCast for CAPM and start your journey to certification today.
© 2015-2020 OSP International LLC. All rights reserved. This copyrighted article may not be reproduced without express written consent of OSP International LLC.