PMP vs. Other Professional Certifications: Which One Is Right for You?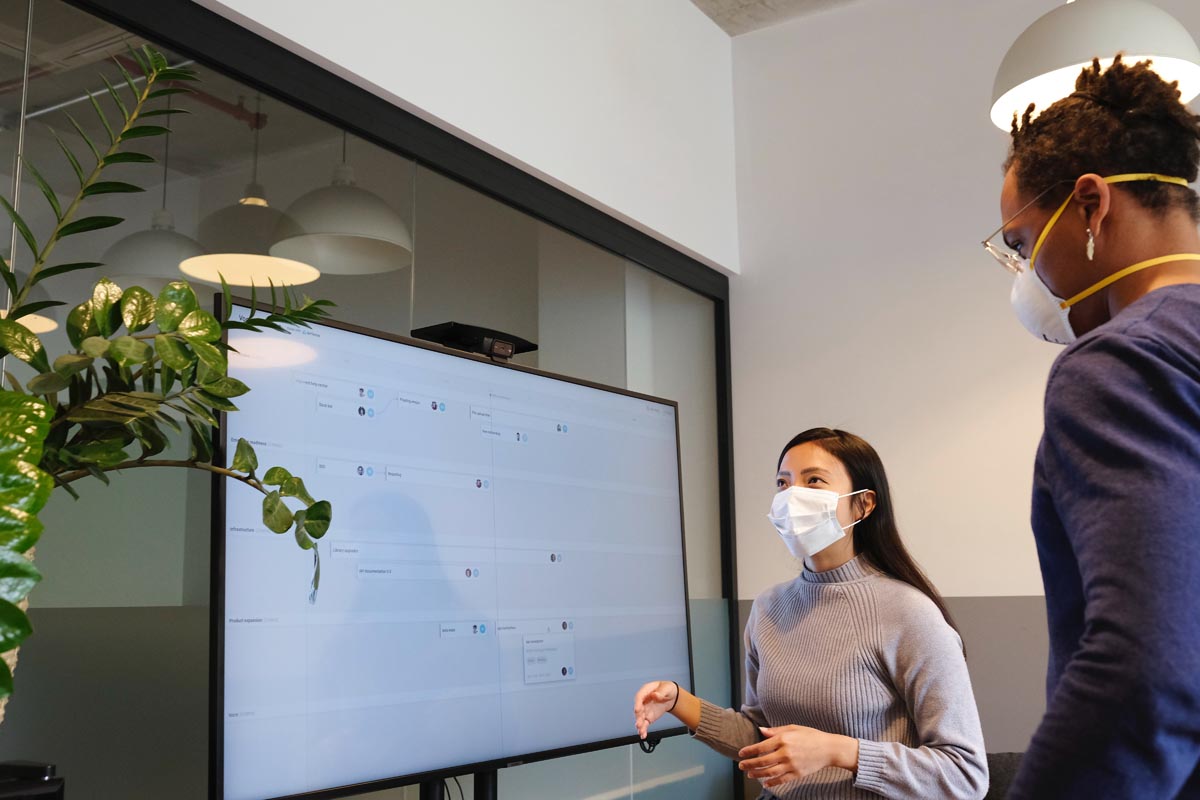 In today's job market, skills are a currency and certifications are proof of a professional's credentials. No wonder thousands of professionals, new graduates, or even students gain as much knowledge and experience as they can qualify and earn these certifications — including the Professional Project Management Certification or PMP Certification.
What is project management professional certification?
It's a professional accreditation involving project management skills, knowledge, and experience to ensure successful projects. This certificate provides an organized approach to handling complex tasks in any industry. It also comes with plenty of benefits for those who have earned it. What makes this certification stand out from other professional certifications?
Why is it important for professionals in this field?
The PMP Certification holds immense value because:
It exposes project managers to global opportunities in the job market and helps them stay ahead of their peers without needing an undergraduate or postgraduate degree in project management.
The PMP Certification rivals many other credentials, but what sets it apart is its international acceptance; this qualification has been adopted by many employers and organizations worldwide.
It offers more recognition, higher salaries, and better job security— leading to advancing your project management career for better opportunities and growth.
It is accredited by the Project Management Institute (PMI), which also maintains a global standard of project management practices and recognizes professionals with this certification.
With its high value, it's no wonder why many professionals seek this certification.
How does PMP certification compare to other professional certifications in project management?
The PMP Certification holds more value than any other PM certification. PMI sets high standards to qualify for this certification. They take into account a professional's experience, as well as their knowledge and skills, making it a valuable yet difficult-to-earn credential.
When comparing to CAPM vs PMP, the former is more of an entry-level certification. But this can be a good stepping stone to a PMP certificate. In comparison, there are also certifications like the PMI Agile Certification Practioner, Certified Scrum Master (CSM), and SAFe Agilist certification which is more focused on agile project management, yet the PMP is more globally recognized and has been adopted by many employers, setting it apart from any other credentials.
What is a PMP certificate equivalent to?
The Project Management Professional (PMP) certificate is not equivalent to any specific academic degree but rather serves as an industry-recognized standard for demonstrating a professional's knowledge, skills, and experience in project management.
Is PMP equivalent to a Masters's degree?
The most a PMP certification can be compared to is a Masters's degree or an MBA, as it requires at least 7,500 hours of actual experience leading and directing projects, and an objectively assessed degree of theoretical knowledge.
This qualification truly sets professionals apart from their peers by adding an extra layer of credibility that employers recognize, both nationally and internationally. Having a PMP certificate speaks volumes about your capabilities, making it an invaluable asset for those who pursue it.
How to choose a certification that fits me?
When comparing certifications, things to consider are:
Your current credentials and experience: This is important as you need to build your credibility to meet the basic requirements.
The time commitment required: Some certifications require more study time than others. If you're short on time, choose a certification that won't require excessive studying.
The cost and your budget: Certification fees can vary. Make sure you choose a certification that you can afford.
The employer's perspective: Some certifications may be more valued by certain employers than others. If you have a specific employer in mind, make sure they value the certification you're considering.
Once you've decided that you want to pursue a certification, it's important to research which one will best fit your needs.
What are the benefits of obtaining a PMP certification?
Holding a certification entails PMP benefits, giving project managers the credibility to handle any project and be seen as an expert in their field. This leads to better job opportunities and higher salaries, often with more benefits and job security.
With global recognition, this qualification can open many doors for growth for those who have it, like networking with colleagues from other countries. It also helps employers verify professionals' skills and qualifications quickly, making it easier for them to find the right professional for the job.
Finally, PMP credentials prove that one is dedicated to continuous learning and improvement, which can lead to career advancement opportunities in various industries. Not only does it help one to stand out from their peers, but it also offers a wealth of other benefits for personal and professional growth.
What are some real-world examples of professionals who have benefited from obtaining a PMP certification?
Past PM PrepCast student Deborah Jacques, PMP, reports that she got a 25% salary increase after passing the test. With around 80 hours of answering exam prep questions using the PMP exam simulator, earning that credential was worth it as she "got her life back." It's just a one-off investment of time and money when compared to the overall benefits you can reap throughout your career.
If you are still asking yourself if PMP certification is worth it, consider your future career opportunities. When a certified professional go for a promotion, earns a bonus, or gets a pay raise, it will all be calculated on their base salary. Overall, the financial benefits of being able to command a larger salary are huge throughout your working career.
How can employers benefit from hiring professionals with PMP certification?
Obtaining a PMP certification has many advantages for both professionals and employers alike. Professionals gain credibility in the workplace while employers benefit from increased efficiency and improved project results. Thus, organizations are more likely to choose certified professionals over those who do not possess such credentials.
Organizations that have employees with PMP certification or take corporate project management training, benefit from knowledge and experience. This can help ensure higher quality work output and improved project results. Furthermore, employing a certified professional allows an organization to stay ahead of the competition and remain competitive in the global market.
Professionals with PMP certification are also likely to be more efficient at what they do than those without it. They have proven skills in leadership, communication, teamwork, problem-solving, conflict resolution, cost management, and so on - all important elements for successful project completion. By hiring certified professionals with these project management skills, employers can save time and money as projects are managed more efficiently and productively.
What are the eligibility requirements for obtaining a PMP certification?
To be eligible for PMP certification, applicants must have either of the following sets. For the first set of PMP requirements, you must have completed a four-year degree, 36 months of experience leading projects within the past eight years, and 35 hours of project management education/training (PDUs) or CAPM® certification.
The other set of requirements is a High School Diploma or an associate's degree, 60 months of experience leading projects within the past eight years, and 35 hours of project management education/training or CAPM® certification.
If you don't have the exact PMP requirements yet, you can build on both knowledge and experience before starting your journey toward PMP certification.
What is the PMP certification exam format, and how can professionals prepare for it?
If you already have all those requirements, preparing for the certification is the next step. The PMP exam is a four-hour, 200-question test developed from the pool of questions based on the latest edition of Project Management Body of Knowledge (PMBOK). This covers key concepts such as scope management, risk analysis, communication plan development, stakeholder engagement strategies, and cost control methods.
You can also take courses or attend lectures on project management to build your knowledge to get the most out of the PMP certification exam. Additionally, practice tests are available online to give you a better idea of what type of questions will be asked on the exam.
Is a PMP credential worth it?
Earning your PMP certification is no easy task. It's an investment in yourself and your future career opportunities, allowing you to command higher salaries and job promotions for years to come. If you meet all the requirements and put in the effort to prepare for the test, you can join thousands of experienced professionals who have already achieved PMP certification!
If you're interested in pursuing PMP certification, we recommend using PM PrepCast PMP Training as your exam study partner. We provide a training course library with an in-depth discussion on each topic of the PMBOK, PMP exam simulator questions with detailed explanations, and more so you can be sure that your hard work will pay off.
Regardless of your industry or field, having a PMP certification opens up doors for growth potential within your organization. It also shows potential employers that you are committed to being the best at what you do by investing in yourself and your knowledge. If you're ready to take the next step towards achieving wellness through project management certifications, now's the time! Good luck!