Order The PM PrepCast™ Today!
Choose from our three recommended options below:
Get The PM PrepCast™
Basic
For Only $279
The PM PrepCast™ Basic provides you with the training you need to pass the PMP® exam. Rest assured that all learning materials and video-based lessons are fully updated to the current PMP® Examination Content Outline (ECO) and PMP Exam Reference Books.
This training course helps you master the skills, knowledge, tools, and techniques required for the exam. It includes lessons on Agile and Hybrid concepts and other project management topics you need to know.
But while this training is effective for your review, it does not come with an exam simulator.
You'll need this to properly apply your learnings by answering realistic sample test questions under an online environment similar to the actual PMP® exam. What's more, you get detailed explanations on all the simulator questions from a trusted education provider.
That's why we recommend you get our Elite bundle. This package comes with the lessons and application you need to fully and confidently pass your exam on the first try!
Prepare Better With The PM PrepCast™
Elite
For Only $349

Save $79 and get BOTH the PrepCast Basic and The PrepCast PMP Exam Simulator™!
The PM PrepCast™ Elite prepares you better with realistic exam questions to boost your confidence and knowledge on the actual exam. With The PrepCast PMP Exam Simulator™, you can now apply all your learnings by answering questions in a realistic exam setting.
2,280+ PMP exam sample questions
Five complete exams with 180 questions each
Separate quiz pool with 1,350 questions
Questions developed by certified PMP team
Feel secure and prepared even before exam day with The PrepCast Elite!
This bundle costs $428 when purchased separately.
But for just $349, you get access not only to world-class PM training but also to realistic exam sample questions that come with detailed explanations!
Pass Your PMP Exam on the first try.
Get the Elite package today!
Proceed to Checkout

WITH

Simulator
Pay with



Get the Best Training With The PM PrepCast™
Elite PLUS
For Only $389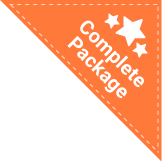 Save $117 and get everything from BOTH the PrepCast Basic, Elite and more!
This package is your all-in-one training to completely prepare you for the PMP exam. Set yourself up for success with The PrepCast Elite PLUS!
Test yourself with questions in the PMP Exam Formula Study Guide and learn exactly how, when, and what to study for the actual test from the StudyCoach™ Guidebooks.
PMP Exam Training
PMP Exam Simulator
PMP Exam Formula Study Guide
PMP StudyCoach™ Guidebooks
Looking for the ideal route to your exam review? The Elite PLUS Formulas and Guidebooks lead the way!
This bundle costs $506 when purchased separately.
But for just $389, you get access to world-class PM training, realistic exam sample questions, formula guidebooks and a complete study roadmap for your exam prep review.
Don't delay your exam success!
Get the Elite PLUS today!
Proceed to Checkout

WITH

ELITE PLUS
Pay with



Important reminders for The PM PrepCast
For Elite users, your 90-day access to The PrepCast PMP Exam Simulator™ begins when you log in and confirm activation when asked, "Do you want to activate your account?" Activation cannot be reversed.
Add

This email address is being protected from spambots. You need JavaScript enabled to view it.

to your address book to prevent our emails from going to your spam folder.
An active internet connection is required while taking the simulated exams and quizzes.
High-speed internet recommended; will work at 256 kbit.
Recommended browsers: Latest version of Edge, Firefox, or Chrome. Internet Explorer is not supported.
The simulator subscription expires automatically after it is used. It is not renewed automatically unless you purchase an extension.
The simulator can be used on a phone and tablet but works best with a screen resolution of at least 1024 x 768.
The PrepCast PMP Exam Simulator™ offers a full refund if your request is received within 15 days of your purchase. Terms and conditions apply.