The Comprehensive Guide To Getting Your PMI Agile Certification
If you are looking for an agile certification, then you've probably searched for guidance on PMI Agile and the PMI-ACP® exam. You're in the right place! This is the article you have been looking for: your complete guide to how to pass the PMI-ACP exam.
And if you aren't yet sure which agile certification you should be studying for, I'll give you a quick rundown on alternatives like Scrum Master, so you can choose which agile certification is best for you.
We start with the agile certification requirements, then move on to the training you need to pass, the cost of the test, and the exam itself. I'll also give you study tips along the way.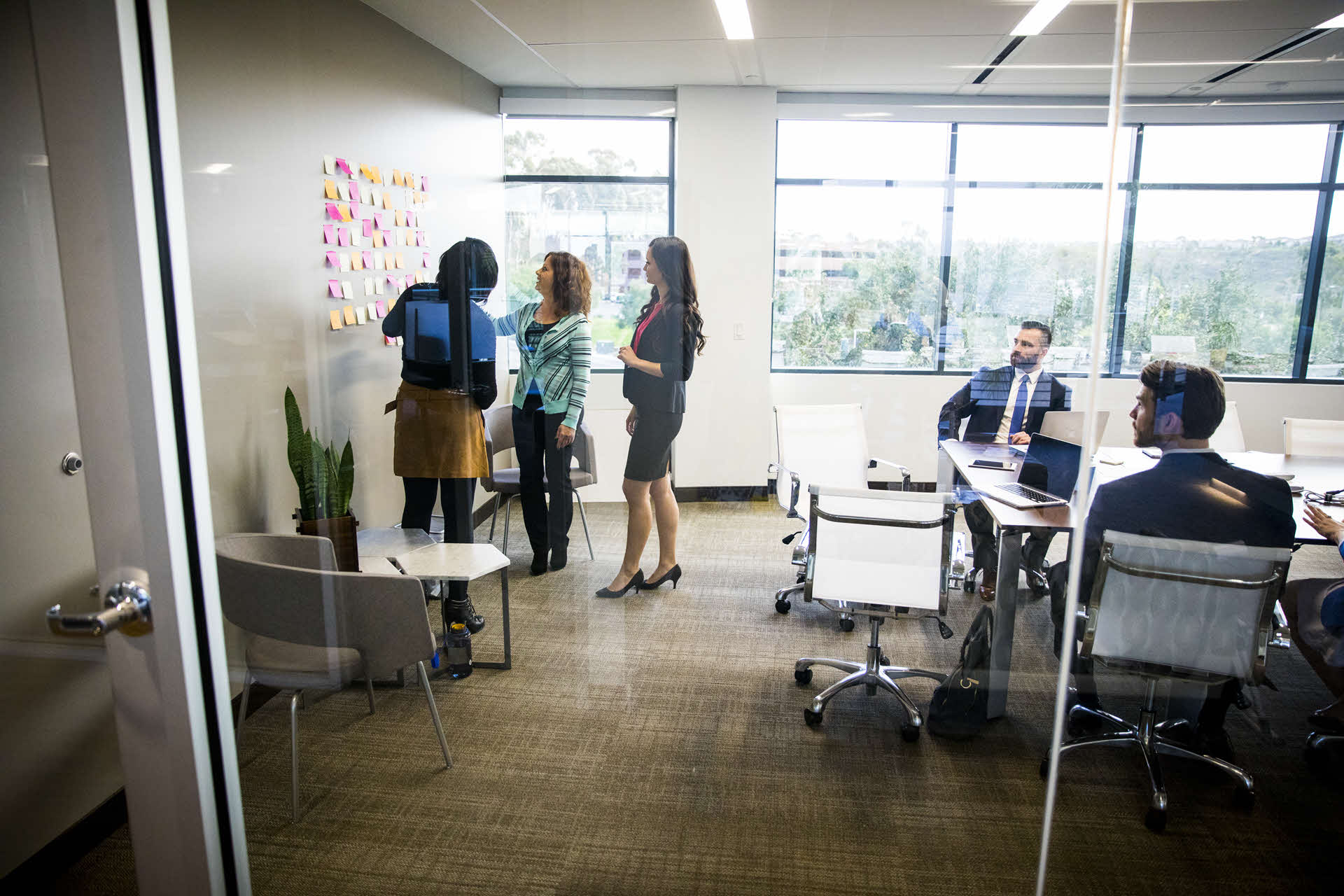 What Does PMI-ACP Stand For?
PMI-ACP stands for Project Management Institute Agile Certified Practitioner. It is the flagship Agile certification from PMI.
What is PMI-ACP Certification?
So what is agile certification? What does it show you can do?
PMI-ACP certification is a way to recognize your expertise in using agile practices at work on your projects. It shows you can use a flexible approach through diverse agile tools and techniques.
PMI agile certification is a way to demonstrate to employers that you have a high level of credibility as an agile professional and that you have solid experience working on agile projects.
The certification is recognized around the world, and more and more people are choosing to get agile certified because it is an expanding area in the project management field.
Many businesses today run both iterative and predictive projects and need project management professionals who are skilled in both.
PMI-ACP is considered one of the top agile certifications globally. There are others, like SAFe agile certification, but we won't be considering all the credentials available in this article.
What is the Difference Between PMI-ACP, PMP and CAPM?
There are some significant differences between PMI-ACP certification and Project Management Professional (PMP)® certification or Certified Associate in Project Management (CAPM)® certification.
PMI-ACP
Tests your ability to understand and work in an agile environment, using methods like Scrum, Kanban, Lean and other adaptive approaches.
PMP/CAPM
Focus is primarily on being able to evidence you understand and can work in predictive project environments, with approaches like traditional waterfall.
What is the Difference Between PMI-ACP and Scrum Master?
Recently I received an email that simply said, "PMI-ACP vs CSM Scrum Master. Thoughts?" So here are my thoughts!
CSM® stands for Certified ScrumMaster®. The agile certification Scrum Master exam and any training course you do focus purely on Scrum. The certification scheme is managed by Scrum Alliance®. The course is aimed at an introductory level and geared towards people who want to work in a Scrum Master role or as a member of a Scrum team.
It's a useful certification to have, but -- purely technically speaking -- it is not a project management certification and doesn't require any previous experience.
By contrast, PMI-ACP certification covers a variety of approaches to agile. It also requires you to evidence your experience, so it isn't simply an exam you can pass by turning up to a training course.
The table below summarizes the difference between agile certifications: Scrum and the offerings from PMI.
PMI-ACP
CSM
CAPM
PMP
Requires experience
Yes
No
No (as long as you have relevant training)
Yes
Main topic focus
Agile methods
Scrum
Predictive project management
Predictive project management
Prerequisites

High school diploma or equivalent
21 hours of relevant education

16-hour training course

High school diploma or equivalent
23 hours of relevant education (if no work experience)

High school diploma or equivalent (minimum)
35 hours of relevant education
Our detailed guide to whether you should become PMP certified or Agile certified will answer any other questions you have if you need more help deciding which agile certification is best for you.
What Are the Eligibility Criteria for this Agile Certification?
There are eligibility requirements for PMI-ACP. These are:
Tip
If you already have PMP or Program Management Professional (PgMP)® then you already meet the general project experience criteria and do not need to evidence your 2,000 hours on your application.
Education: a secondary degree/high school diploma or equivalent
General project experience: 2,000 hours (which equates to 12 months) of practical experience working on project teams in the last 5 years.
Agile project experience: 1,500 hours (which is about 8 months) of practical experience working on project teams using agile approaches on top of your general project experience. Agile experience must have been earned in the last 3 years.
Agile training: 21 formal contact hours focused on agile practices (normally students achieve this through an agile certification course).
You must meet ALL these criteria in order to apply for PMI-ACP.
What is the PMI-ACP Application Process?
The application process for PMI-ACP is similar to other PMI certifications, so if you have already applied for another exam, you'll find the system is very familiar.
If you haven't, then don't worry! It can be time-consuming but it is straightforward. You will complete your application online via the PMI website. Before you start your application, make sure that you can prove you meet the eligibility requirements.
If you can't, your application will be rejected and you will have wasted your time. Focus on getting your experience and agile certification training in place and then come back and apply when you meet the requirements.
Note
Once you start your application, you cannot cancel it in the online system. You will have 90 days to complete your application, and if you can't complete it all in one sitting, the system will save your work so you can return to it later.
Create an account on the PMI website, if you don't already have one, and then follow the instructions on screen to go through the process. It is step-by-step, and you will have more than enough time to complete each stage before your application expires.
This is the process you will go through:
You submit your application.
PMI carry out an application completeness review.
You make payment.
Your application may be selected at random for an audit (random selection).
Your application is (hopefully) approved.
You are considered eligible for the exam.
Please click here to begin your PMI-ACP application.
How Do I Record My Work Experience?
The PMI-ACP Handbook has all the information you need to record your general project and agile project experience on the application.
There is an online worksheet to complete as part of the application process. You fill this in, with the details of your unique, non-overlapping experience in the relevant time period.
Remember that you cannot count working time twice: if you worked on two projects during the month of June, you can only count that time once.
How is My Work Experience Verified?
PMI will verify your work experience as part of the application process. This is done in two different ways:
Application Completeness Review

The application completeness review is a check carried out to ensure that your application looks correct. I would expect them to look for things like making sure you haven't double-counted hours as part of your experience requirements, and perhaps that you have been clear about the distinction between agile and general experience. Having said that, PMI doesn't disclose what they check for during this step, so we don't really know what they review.

When this review is complete, PMI will contact you and let you know that you can pay for application. You've made it to the next step!

Application Audit Process

The second check may happen if your application is randomly selected for an audit. There is an algorithm that randomly choose applications to go through the audit process.

If you are required to go through the audit process, you will be notified with what you have to do. The audit will include a review of your work experience. You will have to get the named contact people on your application to verify that you do have the experience you are claiming.
The PMI-ACP Handbook has full details of the audit process, so please refer to that to know more about what to expect.
Is There An Age Limitation on the Agile Certification Exam?
No. PMI does not impose age limits on taking the agile certification test.
As soon as you have enough work experience in the field you can apply for the exam. There is no upper age limit either.
How Much Does Agile Certification Cost?
Most students choose to take agile certification training like The Agile PrepCast. The cost of the training course varies depending on where you are in the world and the provider you use to deliver the course.
Typically, online training is more cost-effective than in-person agile certification classes because the costs of running online training are lower.
The CSM course, for example, requires you to attend a 16-hour in person classroom training course taught by a Certified Scrum Trainer® (CST®). You can search online for costs of appropriate courses near you if that is the agile certification you wish to take.
As you can see, agile certification cost varies between training provider and location. As a point of reference, PMI-ACP certification costs are as follows.
PMI Member
$435
Non-PMI Member
$495
Given the benefits of joining PMI, it is my recommendation that you join PMI and take advantage of the lower application/exam fee for taking the agile certification.
What is the PMI-ACP Exam Like?
The PMI-ACP exam is a multiple-choice test.
There are 120 questions. Twenty of these are what is called 'pre-test' questions. These are questions that don't count towards your exam but are currently being tested to see if they should be included in future tests. You won't know which questions are test questions, so answer them all as if they count towards your exam score!
You will have 3 hours to complete the agile certification test. There are no scheduled breaks but you are able to take breaks if you need them.
Student Success Story
PMI-ACP PrepCast delivered! To get the most out of the training in one shot, I watched/listened to each module at my desk, and wrote 200+ pages of notes for subsequent review/study. I did not read any other references other than PMI's PMI-ACP Examination Content Outline, The Scrum Guide and the occasional Google search for additional insights on terminology/concepts

Jon Dolgaard, PMP
What Topics Are Covered by the Agile Exam?
There is a full exam content outline that covers the content of the agile certification exam in detail.
In summary, the PMI-ACP exam covers these areas:
Agile principles and mindset
Value-driven delivery
Stakeholder engagement
Team performance
Adaptive planning
Problem detection and resolution
Continuous improvement.
For more details about the content of the exam, read the PMI-ACP® Examination Content Outline.
Can I Take Agile Certification Online?
Yes!
The PMI-ACP exam is an online, computer-based test. Most people take the exam in a dedicated testing center. However, you can opt for an online proctored test.
Online proctoring means you switch on your webcam and are monitored doing the test, but you can take the exam from your own computer at home or in the office.
Find out more about online proctoring in this video.
Is the PMI-ACP Exam Hard?
There is a high standard required for the agile exam. This is to ensure that everyone around the world meets the same standard. You can rest assured that you have hit the high levels of expectations, just as anyone else who has taken it from any other country, at any other time.
So yes, the exam is difficult.
But with the best agile training, a good exam study plan and enough practice at taking sample exams, you will be well equipped to pass the exam on the day.
What is the PMI-ACP Pass Rate?
PMI does not publish the exam pass rates for any of their exams. In fact, I would suspect that with different questions being presented in each online test, the exam pass rate may even differ between candidates, as some questions will be assessed as being harder than others.
It's impossible to know what the pass rate will be for your exam. Don't spend too much time thinking about it. Instead, focus on making sure you understand the questions and answers on your sample agile exams. That will give you a solid understanding of the concepts and knowledge being tested in the exam.
How Do I Prepare For the PMI-ACP Exam?
There are lots of different ways to prepare for the exam. We decided to look back over dozens of lessons learned about PMI exam test taking and pull out the common themes that led to exam success.
Here they are:
Lessons Learned Guide to How to Prepare for the PMI-ACP Exam
Make a Study Plan

Approach your exam prep like a project and make a plan! This will be easy for you, as you are a project manager!

Study A Guide to the Project Management Body of Knowledge (PMBOK® Guide)

My recommendation is that you study the considerations for Agile/Adaptive environments that you find at the end of each of the Knowledge Area chapters. There are also two relevant appendices to study: X3 and X4. In addition, make sure you've got a solid grasp of the general approaches you will find in the PMBOK® Guide.

Study the Agile Practice Guide

PMI members get a free copy of both the PMBOK® Guide and the Agile Practice Guide - yet another reason to join! The PDF versions will be very useful study guides.

Answer sample questions

Time and time again we hear from students that answering sample questions was the thing that gave them confidence going into the exam. If you want to achieve certification, you have to spend some of your exam prep time practicing with sample questions.

Keep your learning materials close

There's a lot to learn, so wouldn't it be great to be able to use small moments of 'down time' to continue your studies? That time waiting in line, or even your commute to work, could become study time. Use training materials that travel with you on your phone, like videos or audio recordings.

Practice exam techniques

Three hours is a long time to be sitting at a desk doing one task. In your working life as a project manager I bet there are very few things that mean you sit and work consistently for so long! Between phone calls, meetings and emails we don't practice working for such a stretch. That's why it is so important to practice what it will feel like to be in the exam. Students who get the best results use an agile exam simulator so they have worked out how to use the exam time, pace themselves and get to the end of the 3 hours having answered all the questions with time left to quickly check their answers.

Learn from others

People around the world take the PMI-ACP exam every week, and many of them share their experiences. Take advantage of those PMI-ACP lessons learned and find out how other people prepared and passed their exams.
Of course, there is no guarantee when it comes to the exam, even if you apply these study techniques. However, I can safely say that using these study approaches for your agile exam will definitely increase your chances of becoming certified.
Student Success Story
Use all the PMPrepCast simulated exams and take a bunch of timed/learning quizzes to refine weak areas. I took one exam each week, studied more, took another, studied, etc. I never scored higher than 76% on any of the four simulated full-length exams, but that's okay - I reviewed all of the questions I scored correctly and incorrectly to help reinforce what I did right and wrong. The filter features on the exam simulator results are very helpful!!

Paul Deres, PMP
Do I Have to Memorize the Agile Practice Guide to Pass the PMI-ACP Exam?
Absolutely not. The exam tests your understanding of agile concepts and principles. Your hands-on experience will help you apply that understanding to practical situations like the ones you will find in the exam questions.
It is important to read the agile considerations from the Knowledge Area chapters and relevant appendices in the PMBOK® Guide and the Agile Practice Guide, and I would recommend you read them both at least twice each. But there is no need to memorize their contents!
Instead, start to apply the principles you are learning to your day job. Use the techniques and skills as you manage your projects every day. That practical experience will help you fully understand how the principles work and add value to the tasks you are doing. You'll become better at agile project management, as well as preparing fully for the exam!
Is the Agile Practice Guide Enough or do I Need More Certification Study Material?
The Agile Practice Guide is a great reference. However, we often hear from students that it is not enough by itself.
As I've said above, there is useful information to be aware of in the PMBOK® Guide which will help you gain a general understanding of project management techniques.
Above and beyond that, I do recommend using other study material to help you adequately prepare for the PMI-ACP exam. We've only had a few students report that they were able to pass without additional support.
A good starting point is agile forums where people who have passed their exams successfully share what they did to prepare. You'll only need to dedicate a few minutes a day to reading through lessons learned. That time will give you some valuable insights into how to make the most of your study preparations.
How many Agile Study Materials should I use?
Tip
Don't just read the Agile Practice Guide -- you have to study it. Make time to give it your full attention. Take notes. Absorb the material fully.
A common lesson learned I see is from people who try to use too many additional reference or study guides. PMI publishes a non-comprehensive list of exam reference books, but my advice would be to stick to one prep book to complement your studies.
Why? What happens is that students use too many reference guides and then get confused. Different authors explain things in different ways. One good course and one good prep book is the best approach for most people.
The Agile Practice Guide has a comprehensive glossary. It might not be the most exciting thing you will read, but the glossary covers key acronyms and definitions that you'll need to understand for the exam (and your daily work).
Can I Pass the Exam with Self Study?
Yes, it's common for people to pass the PMI-ACP exam without ever setting foot inside a classroom, or meeting a trainer face-to-face.
I have helped over 50,000 students prepare for PMI exams through self-study courses. I'm by no means alone in offering self-study options -- many training providers do. That's because it is such a convenient and cost-effective way to learn.
If you are going to study independently, here are some tips.
The PMBOK® Guide and Agile Practice Guide

I've said it before in this article but there is really no substitute. You have to have these guides and study them fully.

Online PMI-ACP Courses

Look at what providers offer in the way of online courses. Some training companies offer recorded versions of their training, and they are all of varying standards.

Choose training from a company that is a trusted and experienced education provider. Choose training that has specifically been developed to be delivered online because your learning experience will be better.

Downloadable Courses Like an Agile Podcast

Using a video or audio course where you can download the lessons gives you the option of taking your study materials with you wherever you go. Many of our lessons are short enough to fit into a 30-minute break (or commute, or time on a gym machine) while being comprehensive enough to cover a whole topic in depth.

Exam Simulators

The best (and only) way to decide if you are ready to take the exam is by using an exam simulator. Simulators give you a realistic view of what the exam will be like. You can take 'mock' exams as a practice and feel what it is like to answer 120 questions in 3 hours. There's more on simulators in the section below.

Study Groups or Study Partners

Although you are thinking about independent study, you can still team up with other people who are also studying for agile certification! Your study partner (or partners) can help you stay motivated and share their study tips. You can even look at the same topics together. Find a partner through online forums. Meet up via Skype online and chat once or twice a week to keep each other on track.
How do I Select an Agile Exam Simulator?
Exam simulators are such a useful preparation tool for your exam. Here are some criteria to help you compare simulators and make the right choice for you.
Developed by a Trusted and Experienced Education Provider

This is a must! Read online reviews and understand which providers are reputable. Find out whose study materials have helped students pass the exam. Choose a simulator developed using strict quality requirements. Select one that delivers high-quality content and features that enable you to practice and prepare for the exam.

Affordable

Don't overstretch yourself financially. Choose a simulator that fits your budget.

Up-to-date

The simulator you choose must be based on the latest exam content outline and Agile Practice Guide. Sometimes we come across free exam sample questions that are out of date because they are based on previous versions. Project management and agile practices move on. Make sure your simultor has too!

A good range of questions and exam mode

The more questions, the better! Look for a simulator that has questions developed by a range of question-setters too. The exam you take will have questions contributed by dozens of certified volunteers, so find a simulator that has the same feel to it. Exam mode will help you practice in a realistic environment.

Detailed answers, explanations and reference

The question and answer aren't enough. In order to learn from questions you got wrong, you need to have detailed explanations and references to additional materials to help you improve your scores. Use learning mode on the simulator to do some quick tests and review the answers in detail.

Desktop based

Beware of simulators that only give you phone or tablet access. On your exam day, you'll be at a 'real' computer with a mouse and keyboard, so you will want to practice in that environment.
How Do I Know if I'm Ready For the PMI-ACP Exam?
That's a difficult question, and only you know the honest answer. As a starting point, ask yourself the following:
Do you have the work experience you need, both generally and in a specific agile environment?
Have you submitted your application already?
Have you been studying?
Have you been consistently scoring well on the practice exams you are taking?
When you get an answer wrong in a practice exam, are you able to see why you answered incorrectly?
If you feel you can genuinely answer yes to all those questions, then it is highly likely you are ready to take the exam. Take the next step and book your exam date!
What Are the PMI-ACP Exam Dates?
Note
You cannot schedule your exam until you have received the eligibility letter from PMI with your candidate number.
There is a huge amount of flexibility around when you can take your PMI-ACP exam. You've got the opportunity to schedule and take the exam on any day of the week except Sundays. The exact dates open to you will depend on availability at your local Pearson VUE test center.
Find dates for your exam and make your booking on the Pearson VUE website.
© 2015-2020 OSP International LLC. All rights reserved. This copyrighted article may not be reproduced without express written consent of OSP International LLC.