PMP Certification Cost
The Project Management Professional (PMP)® exam is considered the 'gold standard' certification for many project managers and employers. The standard is high, both for the exam itself and also for the eligibility requirements. In particular, you need to be able to evidence that you have 35 contact hours of formal education. Are you seeing the costs already start to add up?
The latest edition of the PMBOK® Guide published by Project Management Institute (PMI)® is larger than ever before. The exam covers a huge range of topics and is far more experience-based than it was in the past. As a result, it's no longer enough to memorize what you need to know. You also have to be able to understand and apply the concepts.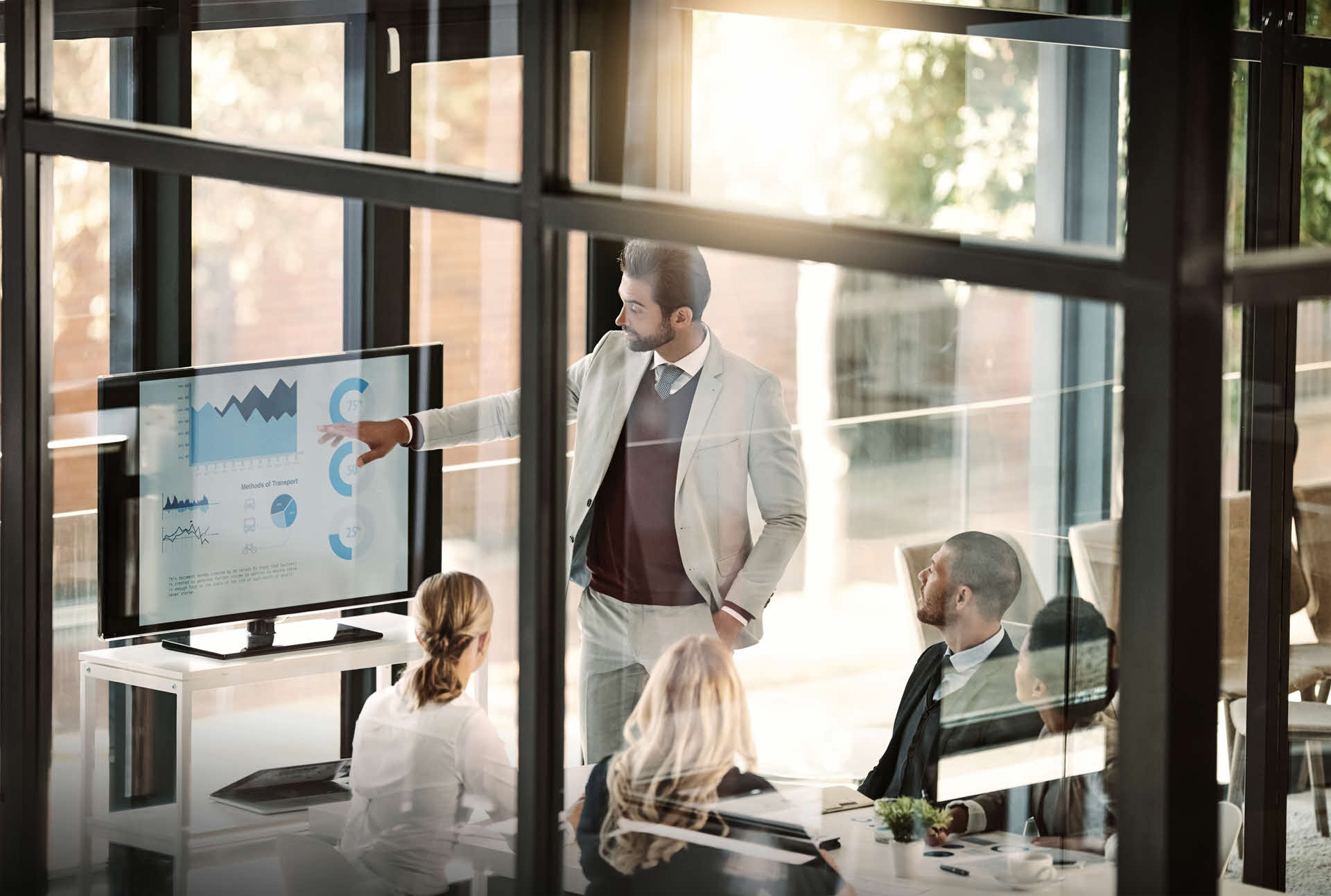 Many project managers find themselves needing to do more study and more exam practice before they are ready for this major career investment.
So how much does PMP cost in total? This article is a complete guide to all the fees, charges and costs relating to getting your PMP certification. We lay it all out for you so you can create a budget for your PMP fees.
Note: All prices are in US dollars, except where otherwise noted.
A Dozen PMP Costs to Budget For
You've probably already realized that you'll need to pay the PMP exam fee to PMI for the application process and the exam itself. And no doubt you are thinking about PMP training costs too. But what else do you need to consider?
Below we list the 12 different types of costs associated with achieving your PMP certification.
1. PMI Membership Fee
It is strongly recommended that you become a PMI member first because that will give you a free PMBOK® Guide and also a discount on the PMP exam fee.
You may also want to become a member of your local PMI chapter if you plan on taking one of their PMP exam prep courses. We look more at PMP exam prep courses and the associated costs below.
We should say that PMI membership and Chapter membership are optional. The risk of not buying PMI membership is that your PMP exam fee will be higher. If you choose not to buy Chapter membership you will not have access to lower cost training and professional development opportunities.
Cost:

PMI membership: $129
Chapter membership varies. Expect to pay between $12-$60.
Find your local Chapter and their membership price here.
Note: Student membership is considerably cheaper. If you are a student at a recognized institution, apply for student membership if you are eligible.
2. PMBOK® Guide
If you are a PMI member you'll get a free PDF version of the latest PMBOK® Guide. This includes the Agile Practice Guide.
You can buy a printed copy. It costs $99 from PMI or $49.50 if you are a member. If you aren't a member, you can often find it cheaper on Amazon, where you can also buy second-hand copies.
You definitely need this book. It's the reference source for the exam and 75% of the answers to exam questions are directly drawn from the knowledge in the book.
Cost:

Free to $99
3. PMP Certification Fee
The main expense when people think about how much PMP costs is the exam fee.
The charges are all documented in the PMP Handbook and are laid out in the table below, which is taken from the Handbook.
Exam Administration Type
PMI Member Status
US Dollars
>Euros
Center-based testing (CBT)
Paper-based testing (PBT)
member
$405
€340
Center-based testing (CBT)
Paper-based testing (PBT)
nonmember
$555
€465
Reexamination CBT/PBT
member
$275
€230
Reexamination CBT/PBT
nonmember
$375
€315
CCR certification renewal
member
$60
USD only
CCR certification renewal
nonmember
$150
USD only
Whether you choose to take a paper-based exam or go to a test center, the fees are the same. As you can see there is a significant discount for being a member – more than the cost of membership itself! And you get the PMBOK® Guide thrown in for free!
Remember, even if you only join as a member for one year, you will still benefit overall during your journey to become a PMP if you take up membership in the year of your exam.
It is not mandatory to be a PMI member, but your overall PMP fees will be lower if you become a member.
Cost:

$405-$555 depending on whether you are a PMI member or not.
4. Training Course
One of the requirements of being able to take the PMP Exam is that you have 35 contact hours of formal training. You can't apply for the exam without being able to evidence that. If you don't have formal training that you can use for this requirement (or you did a course but haven't got anything you can use to prove that you did it – this happens quite often!), then you will need to take a training course.
Even if you took a training course and have the documentation to show what you learned, it is still worth considering a refresher course. The exam is difficult. It has to be, to maintain the standard across the world.
A refresher training course for PMP is a cost-effective way to ensure that your other fees, like the exam fee, don't go to waste because you'll increase your chances of passing the exam on your first attempt.
There are several options for PMP training courses including these.
4.1 Online self-directed training
This is probably the most common way students prepare these days because it's convenient, cost-effective and it fits around your existing work and family commitments. Choose a course like The PM PrepCast BASIC for $229. This course gives you access to an online forum with a direct line to experienced trainers and successful candidates, so you can ask any questions you may have about the training.
4.2 Podcasts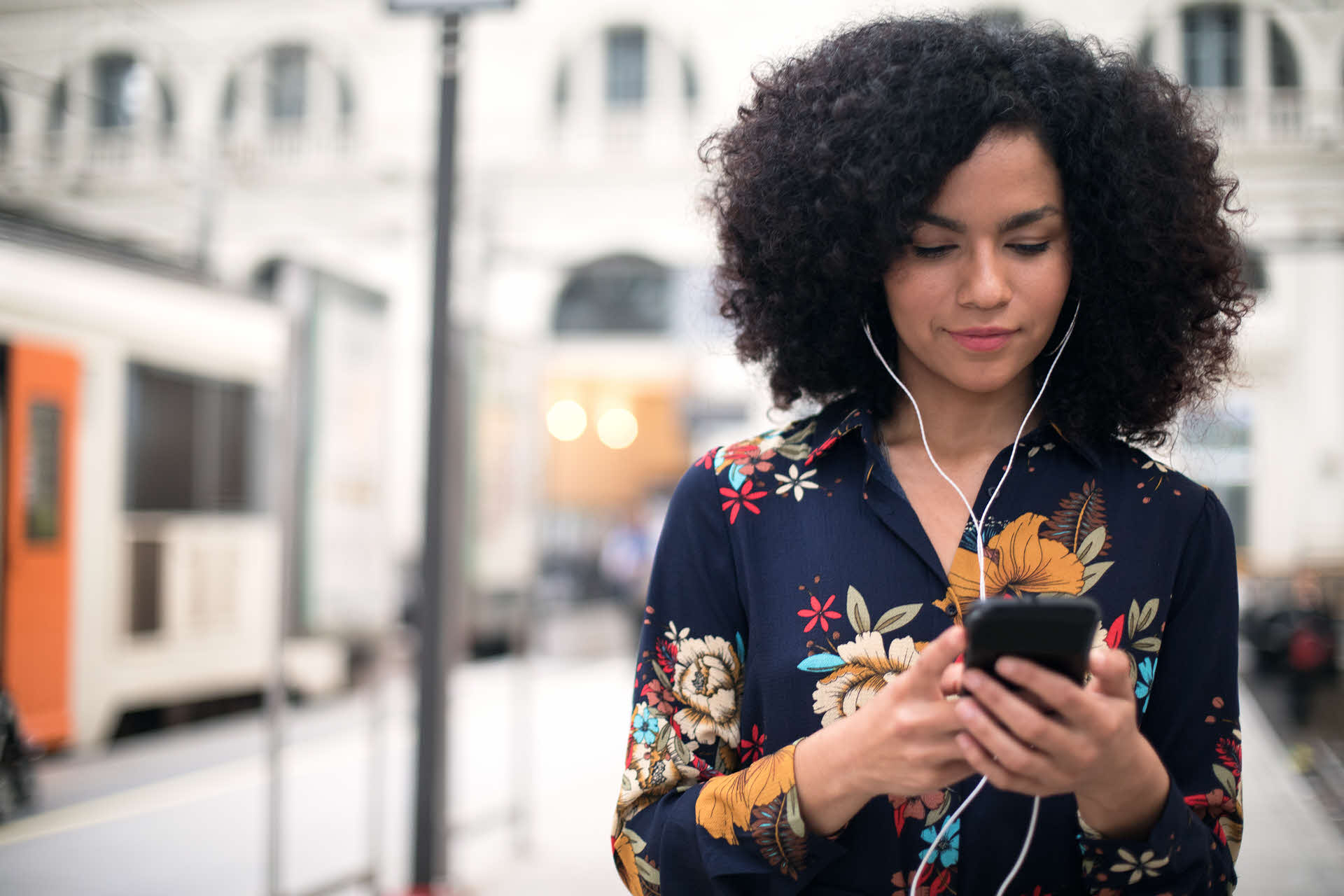 These are very similar to online self-directed learning but you can download all the lessons straight to your phone or tablet, so you have them with you at all times, even without an internet connection. We find that makes learning even more convenient because you carry it on your phone.
The PM PrepCast is a podcast series with video which offers this feature, so you can continue studying in those small moments of time when you are stuck at an airport or driving through countryside with poor web connectivity.
4.3 Online instructor-led training
You want to study with a teacher, but can't travel to attend a class? You can join online instructor-led courses.
There are a number of ways these are delivered. Some providers offer a compressed, "boot camp" style course over a number of days.
Others offer weekly training sessions over a longer period. Both have their pros and cons, so when you are looking at online training classes for PMP, consider how you like to learn and what it is going to feel like being stuck at your computer on a web conference for multiple days.
The benefit is that you can discuss PMP concepts with a live trainer and the rest of your classmates. There is more interaction and you can expect more personal support for your questions.
Cost:

Varies depending on provider. Expect to pay around $2,500 for a 4-day boot camp course.
4.4 Classroom training
Classroom courses have some similarities to online instructor-led PMP courses. There are many options available. Check out the Education Providers in your country and choose a course that has good reviews, reasonably close to where you are based to minimize your travel and accommodation fees.
The benefits of classroom courses are that you can cover all the material in a relatively short period of time, and you have interaction with the tutor and other delegates.
Cost:

Varies depending on provider and what country you are in.
4.5 PMI Chapter course
Usually courses offered by your local PMI Chapter are run as classroom courses, but for a lower cost. The Chapter will likely hire a local venue to deliver the training, using experienced PMP certification holders who are also probably Chapter members.
Chapter-led training is helpful if you also want to spend some time networking with your local project management community, or you are considering volunteering to gain experience. You may make some helpful connections.
Cost

Varies, depending on your Chapter's location. Charges are relevant to your local market. Expect to pay around $160 for a 4-day course over two weekends in Bangalore, India, to $1,500 for a 4-day course in Houston, USA.
You don't have to take a PMP exam prep class or course if you already meet the 35-hour requirement, but it's definitely beneficial to help you revise the material and prepare specifically for the rigors of the exam.
5. PMP Exam Simulator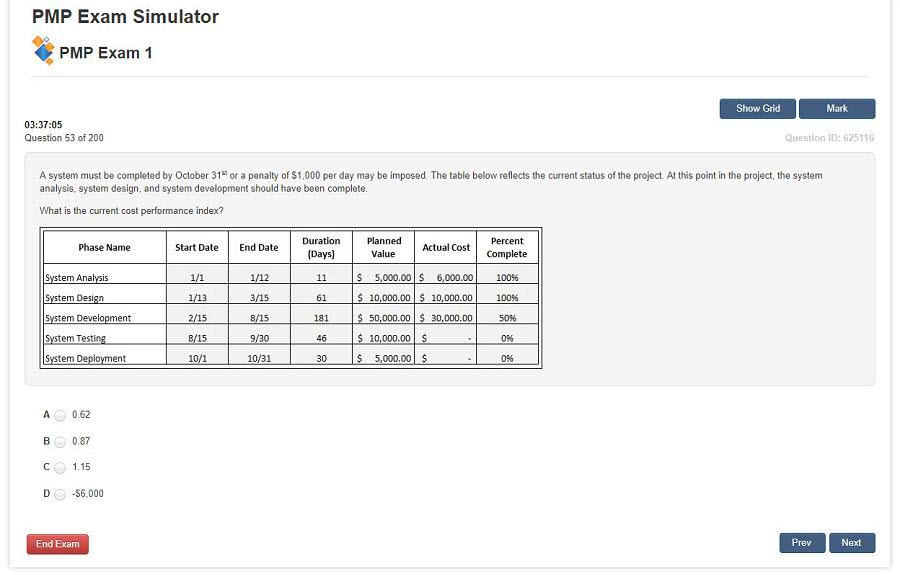 The PMP Exam has evolved over time and the questions you can expect on the day are now very situational. You have to be able to apply the knowledge you learn to real-life project situations. It's not enough to simply memorize the content of the PMBOK® Guide and play that back in the exam. You have to be able to select information from various sections of the Body of Knowledge and extract what is most relevant to the question. In other words, your professional judgment is also being tested, not just your memory!
The best way to prepare for an exam is to practice in exam conditions. Exam simulator tools give you the chance to do this.
The PM Exam Simulator is an app that lets you take sample exams, with questions written and tested by experienced, professional PMP® certification holders.
It's available along with the PrepCast podcast training as part of the PrepCast Elite bundle.
Cost:

$139 as a standalone product.
$299 as a bundle along with The PM PrepCast.
6. PMP Coach
Some candidates will benefit from having a PMP coach to help them stay on track and motivated during their journey to becoming a PMP.
We recommend a coach if you aren't sure exactly how to go through the process of becoming certified. A coach can work with you to create an individual study plan and advise on your application. They will also hold you accountable. If you're worried that "real life" might get in the way and think having someone to keep you on the right path would be helpful, then a coach is a good idea.
There are several ways of engaging a PMP coach.
6.1 Live Coaching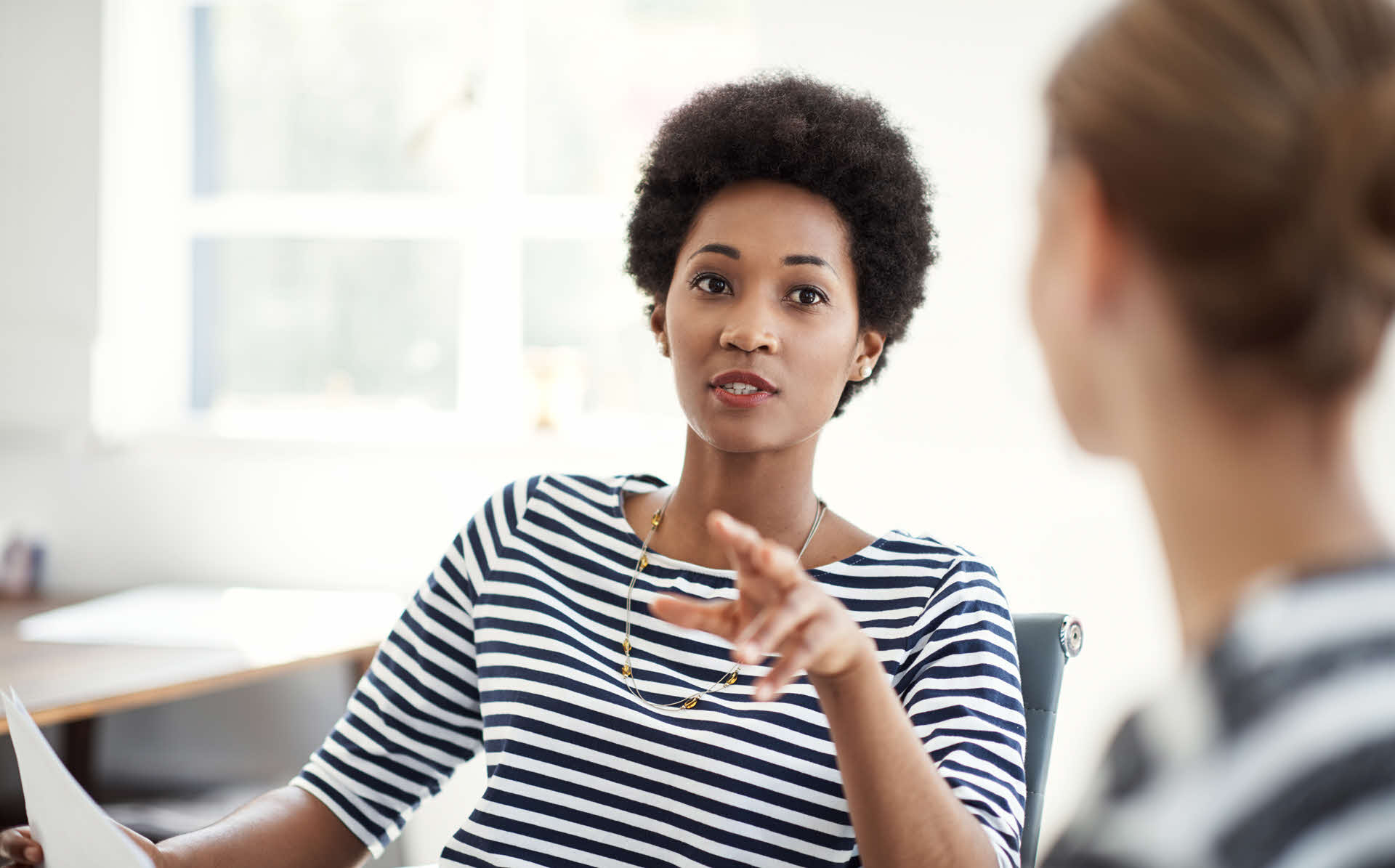 This is where you work with a real person to help you through the process and keep you motivated. You meet this person regularly. That could be in a local café (for example, if you met them through your PMI Chapter) or via Skype or some other way online.
Find out more about live coaching.
6.2 Recorded Coaching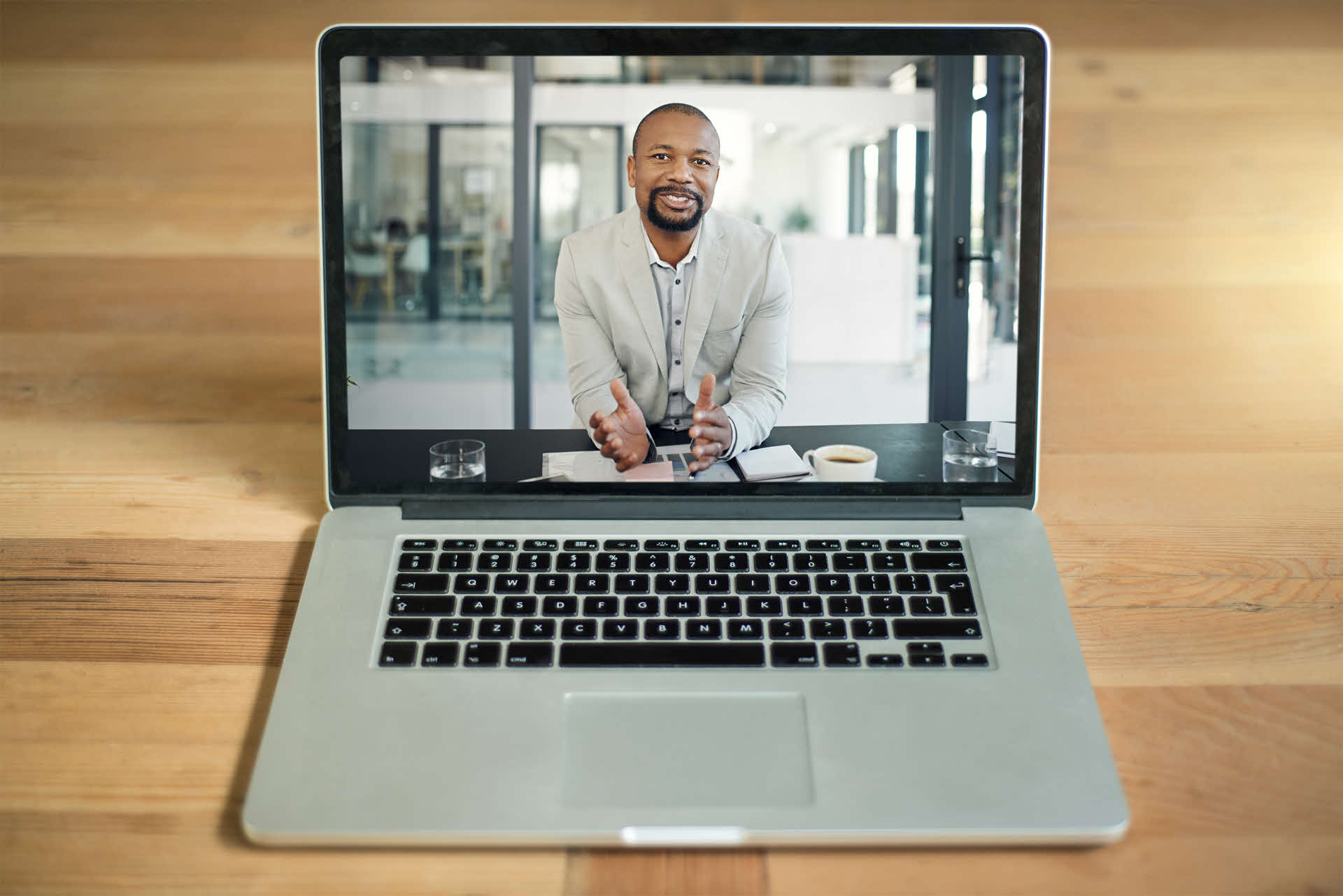 This is where you receive weekly recorded coaching sessions that guide you step-by-step. This approach is not personalized to you specifically, but it is a way of helping you stay on track. Recorded coaching is not training – rather, it's a way to guide you to what needs to be studied and in what order.
6.3 Apps
There are PMP coaching apps available, and we'll look at them below.
It's also worth noting that most training companies offering online courses use a learning management system for their training. A learning management system is the framework for laying out the training content so you can track and measure your progress. The lessons are laid out in a logical and structured way.
If you are self-motivated, you can use the learning management system as a kind of coach. It will tell you how much you still have left to study and how much progress you are making. Many online courses also have built-in tests as you go through the material, and they will tell you how much of the learning you are retaining.
Most of The PM PrepCast students find that they can use the learning management system structure to achieve their success without the need for additional coaching.
Cost:

Expect to pay around $89 per hour for personal online coaching.
7. PMP Study Guides
These are various PMP exam prep books available from Amazon. As the PMBOK® Guide can be dry and difficult to follow in places, it is highly recommended that you get a study guide book as well.
They help deepen the material you learn in the training course and serve as reference materials. As you go through your chosen PMP prep book, you'll see that it includes information that is almost identical to what's in the PMBOK® Guide, but in a much more approachable way. Good prep books also include exam guidance about what to expect on the day and sample questions.
Here are some of the recommended books that we find students have the most success with.
Rita Mulcahy: PMP Exam Prep
Andy Crowe: How to pass on your first try
Diane Altwies: Achieve PMP Exam Success
Note: Make sure your PMP guide is updated for the latest version of the exam. You can still buy old versions on Amazon – don't get one of those!
Cost:

Expect to pay $35-$65 for a study guide. Look out for second-hand versions to keep the cost down.
8. PMP Formula Guide
We often hear that students are worried about their math skills, and that formula questions worry them.
Student Success Story
You'll get more value using formula guides as you work through the problems. I used a formula guide to calculate an answer and ended up with the same formula on the actual exam two days later. You'll retain the info by using it more than memorizing it, and it gives you a chance to fill in gaps in your knowledge areas.

Jason Kegerreis, PMP
Well, the good news is that our students report they are seeing fewer and fewer formula-based questions on the exam. We see everything from "no formula questions at all" to "just a handful".
However, formula questions are straightforward and – if you know the formula – often easy to work out. There is little ambiguity and therefore they are often a good bet to "score a point". If you know your formulas, and you get a formula question, you can easily pick up extra marks on the exam.
If budget is a real concern for you, a formula study guide is not necessarily a must-have. Formulas will also be covered in your exam prep study guide (which is a must-have). You don't know how many formula questions will be on the exam, and you don't know which formulas you'll need. One option is to study the most basic formulas for your exam and hope for the best – and miss out any exam questions that you are unable to answer for the more complicated formulas.
Prep books often don't have the space to do an in-depth dive into all the formulas, so we recommend using www.pm-formulas.com which will give you a detailed review of all the formulas. If math isn't your strong point, a formula guide will demystify the formulas and help you pick up marks quickly on the formula questions. Remember, during the exam you are against the clock, so you don't want to spend time worrying about whether you've got any of the answers right!
The PMP Exam is designed to show that you can be a well-rounded project manager. It's not just about learning to pass the exam – your PMP studies are also about developing into the role and taking the next step in your career.
Picking and choosing what you study in the hope that you don't get "difficult" questions during the exam is not the best way to build confidence that you are ready to take the next step at work, so we recommend a formula guide to help you in this tricky area.
Cost:

$29
9. PMP Flash Cards
What are flash cards?
Flash cards are physical or digital cards with a concept written on one side and the description of that concept written on the other. They are a learning tool to help you memorize the knowledge from the PMBOK® Guide and especially useful for learning the jargon of project management.
You can make your own flash cards with index cards or cut up pieces of cardboard. Write a PMP concept on one side and then the corresponding description or explanation on the other side. Practice with them by reading the concept name and working out what the description is. Then turn the card over to check whether you were right.
You can buy online digital flash cards to use on your phone or tablet. These can be a good way of checking your knowledge while you are out and about.
Note: Remember that the exam is not simply based on knowledge alone. Today, you cannot pass the exam by simply memorizing concepts. You also have to know how to apply them in real project scenarios.
Even so, flash cards remain a good tool to help you soak up the knowledge.
Cost:

Varies, depending on provider and whether you are buying online or physical cards. Budget around $10-$30.
10. Apps
There are a number of PMP related apps available in the Android store and Apple store. Whatever device you have, you'll be able to find free and premium apps like:
Flash cards (more on those above)
Formulas
ITTO – that's Inputs, Tools, Techniques and Outputs
Coaching
Exam questions
However, many of the apps are developed by individuals, so it is hard to say how helpful they actually are in exam preparation.
Cost:

Anywhere from free to $15.
11. eBooks
You can use ebooks to augment your studies in specific areas. For example, are you worried about being audited on your PMP exam application? Then use our PMP Exam Audit Kit ($4.99) to learn how to prepare for an audit. Or are you having trouble remembering all the Inputs, Tools, Techniques and Ouptus from the PBMOK Guide? Consider the ITTO Memory Jogger ($4.99).
Have a look online and you will find a range of ebooks available. We recommend only using ebooks from reputable and trusted education providers so you can be sure you are getting correct information.
Cost:

Around $5 per ebook
12. Brain Dump Sheets
What is a brain dump sheet?
A brain dump sheet is a collection of the most important topics, values, facts and formulas that you want to remember for the exam.
You can buy brain dump sheets, but we don't recommend it. This is definitely a cost that you can skip!
The point of a brain dump sheet is to help you remember the most important PMP topics. The thing is that different people find it easier (or harder) to remember different topics. If you have worked in projects with a lot of procurement, and you've been involved in contract negotiations of lots of different types, then you might find it easy to remember options for contracting with suppliers. Someone who has done mainly in-house project management may not have that experience and therefore will need more support to remember the procurement concepts.
When you make your own brain dump sheet you can tailor it to what is important for you to remember.
How do you make your own PMP brain dump sheet?
Start by watching this video.
Then create your own for free!
If you need more support, or prefer to read instead of watch a video, check out the full guide to creating your own PMP exam brain dump sheet.
Cost:

Don't buy a brain dump sheet. Make your own for free.
Phew! We've looked above at 12 items that you could buy. They are all about studying and getting ready, but there are some other considerations to take into account as well.
Your Study Time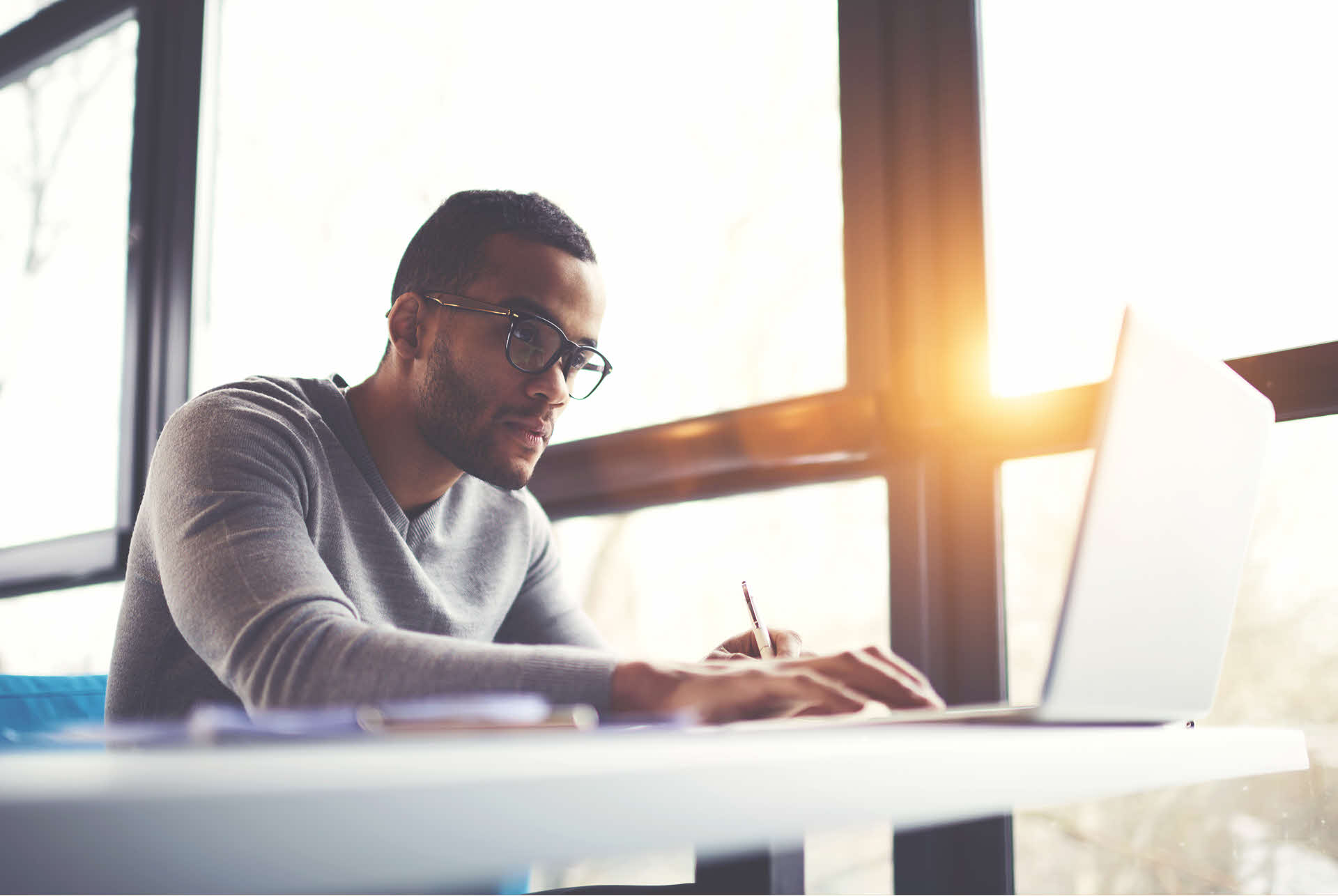 It's hard to put a price on your own time. But remember that most students spend hundreds of hours preparing for their exam that you could spend doing other fun activities. Some students even take a full-week of their vacation prior to the exam to really cram and take sample exams every day.
You'll find it difficult to work out the exact value of this when you are considering all the PMP certification costs, so it's best to think of it as primarily as an investment in your career and future.
Cost:

Unknown. Only you can put a price on your time!
Exam Day Cost
Depending on where you live and how close you live to the nearest exam testing center you may have to include the following items in your budget:
Travel cost (public transport or mileage if you are driving)
Hotel cost if you need an overnight stay the day before or night after, depending on the time of your exam and the journey distance
Meals on the day of the exam and also as part of your travel before and after
Parking fees if you are driving to the test center.
You may also have to 'pay' with vacation time to take a day (or more) off work. Some employers offer study leave time for taking exams, so check with your manager. If your company doesn't offer this, you will have to organize time off using your annual leave allocation.
Cost:

Various, depending on your personal travel plans and situation. Factor in all the variables and add these to your budget.
Rescheduling Fee
Sometimes a work or personal commitment comes up that you simply cannot move. And what happens if that is on the day of your exam? Or perhaps the day you are supposed to be travelling to the exam test center – or coming back home?
You can reschedule your PMP exam, so in that respect there is some flexibility. However, as you might expect, there is a charge for this.
When you book your exam, try to make sure that you are going to be available on the day so you can avoid the rescheduling fee.
Cost:

$70 if you reschedule within 30 days of your exam.
How to Pay Your PMP Certification Costs
There are three ways to pay for your PMP certification costs.
You cover the costs yourself
Your employer covers the costs
You get a scholarship.
In reality, it's likely that you'll do a mix of these. For example, you might get a scholarship for a course, and then pay the exam entry fee yourself. Your employer might give you a day off work for the exam. Or your employer might pay for your training and exam including travel to and from the test center, but you buy your own prep book.
Go through your budget and consider the different ways to fund each part.
Getting a PMP Scholarship
A scholarship cuts down costs for you and your employer. We offer professional development scholarships through the PMI Educational Foundation that cover exam training for PMP®. Our scholarships are available to:
Full time / part time project managers
Full time / part time students
Aspiring students / current students.
Under this program, PMP®, CAPM® and PMI-ACP® exam preparation training is made available in the form of full-tuition scholarships to deserving individuals worldwide. The total value of all scholarships granted is $50,000 per year. For the individual scholarship recipient, this means that he/she receives no-cost access to our PMP, CAPM or PMI-ACP exam preparation training.
Note: Even if your company do not have an advertised program for paying for professional development, it is still worth speaking to your manager about your plans to take the PMP exam. They might have access to a training and development fund or another 'hidden' budget that they can tap.
If nothing else, they may be willing to give you an extra day off from work so you can go take the exam. It's always worth asking!
PMP Certification Costs for Retaking the Exam
While we are looking at ALL the fees relating to becoming a PMP, let's take a moment to imagine what might happen if you do not pass the exam first time.
I hope that you do, but there is always a small chance that things don't go well for you on the day.
If that happens, the primary cost to consider is the reexamination fee.
Exam Administration Type
PMI Member Status
US Dollars
>Euros
Center-based testing (CBT)
Paper-based testing (PBT)
member
$405
€340
Center-based testing (CBT)
Paper-based testing (PBT)
nonmember
$555
€465
Reexamination CBT/PBT
member
$275
€230
Reexamination CBT/PBT
nonmember
$375
€315
CCR certification renewal
member
$60
USD only
CCR certification renewal
nonmember
$150
USD only
However, take some time to think about why you weren't successful this time round. Doing this analysis will help you uncover the core areas where you need more study time. And, perhaps, more study materials to support you for your next exam attempt.
For example, were you confident with the material but ran out of time during the exam? More practice in exam situations would help, so you would benefit from taking full exams with a premium exam simulator to get used to how quickly you have to move between the questions.
If the answer doesn't feel that obvious to you, check out this episode of The PM Podcast with Kevin Reilly which will help you uncover the reasons why you didn't succeed on the day.
The PM Podcast Episode 268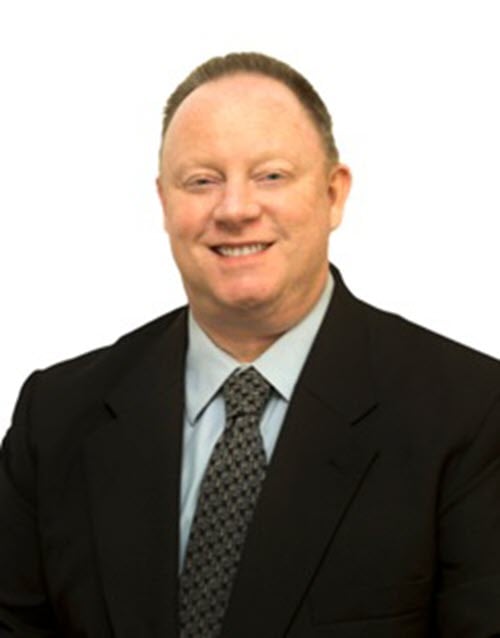 Today's topic is not an easy one. Kevin Reilly, PMP, PMI-ACP (http://krpm-training.com/ - http://www.linkedin.com/in/kevinwreilly) and I are going to talk about failure. Failure on the PMP exam to be precise. But of course, just talking about failure is not interesting.
So our approach is that we want to talk about the reasons why someone may have failed the PMP exam once, twice or maybe even three times, and then most importantly what actions one can take to recover, regroup and and begin moving forward to passing instead of failing the exam.
And of course, this is the moment, when I self-servingly have to say that If you are a PM who wants to become PMP or PMI-ACP certified then the easiest way to do so is with our sister Podcasts The PM PrepCast or The Agile PrepCast and study for the exam by watching the in-depth exam prep video training from www.pm-prepcast.com. We cannot guarantee that you don't fail, but we know that our training is effective and gets you there.
Talking about your experience on exam day can also help you uncover areas where you would want to spend more time. Share your experiences in our discussion forums or even talk to a paid coach for a couple of hours. Pop into a Chapter meeting and talk to the professional PMP certification holders there. You will definitely pick up tips that will guide you for your next attempt.
Tip: Remember that many companies offer free continued access to study materials if you didn't pass on your first attempt. For example, if you used our exam simulator and weren't successful, then we give you a free 90 days to help you practice in exam conditions for your next try.
Cost:

$275 for a PMI member, $375 for a non-member
PMP Costs AFTER You Pass Your Exam
You passed? Congratulations! But did you know that your PMP certification is not for life? When you are building a budget for your PMP certification costs, you should also include an amount for PMP renewal.
Note: You do not have to be a PMI member to renew your PMP! But it costs more to renew if you are not a member.
You have to renew your PMP every three years. The costs to do this include:
PMI membership fee: optional
PMI Chapter fee: optional, but they offer you low cost options to pick up PDUs
PMP renewal fee: mandatory
Cost for earning 60 PDUs over the three years.
The cost of PDUs can vary greatly from free to the cost of attending a major PMI regional conference so you can expect to pay different amounts depending on how you choose to earn them.
Many PMP certification holders go for a mix of free and low cost PDUs. If you plan ahead, you will be able to gain a large amount of PDUs on a cost-effective basis.
Update: PMI has changed the rules on PDUs drastically, so it is now much easier to earn these PDUs at a lower cost than just a few years back. However, each PDU you earn will require you to invest 1 hour of your time.
Cost:

$60 for a PMI member, $150 for a non-member.
For more on how to earn PDUs, read our complete guide to PMP renewal, which you can find on The PDU Podcast website: Ten Steps to PMP Renewal.
How to Save Money on PMP Certification Fees
Unfortunately, there is no way to achieve PMP certification free of charge. However, you can keep costs down. Here are some ways to make it cheaper to achieve your PMP certification.
Become a PMI member. Yes, it costs money to join PMI, but you will save at least the equivalent on your exam fee and by getting a free digital copy of the PMBOK® Guide.
Free PMP Newsletters. These often contain good and valuable tips and tricks for exam prep including sample questions.
Free PMP forums: There are lots of friendly folks helping each other out in our online forums.
Library: Check if your local library has any PMP prep books. Your project management office at work, or your colleagues, may also have books you could borrow
Prep Books: Look out for second-hand PMP exam books, as long as they relate to the current version of the exam.
Use free trials. Many companies offer free trials for their products. These are a good idea early in your studies. Sign up for the freebies and use them to get started. You'll also quickly find out if you like the product, so you can try them thoroughly before you commit to buying.
Get a free trial of the PM Exam Simulator.
Summary: How much does PMP cost?
The tables below show all the expenses for your PMP certification costs. Note that all costs are in US dollars.
Table 1: Exam Prep Costs
Expense
Estimated Costs
PMI Membership Fee
$129
PMI Chapter Fee
Varies, check the PMI website for your local membership fee and budget accordingly
PMBOK® Guide
Free to $99
Training course to reach 35 hours of formal education and/or refresher
Varies depending on your location and type of course. Research courses near you and online courses and budget accordingly. As a ballpark figure, budget $229 for The PM PrepCast Basic
Exam simulator
$139 as a standalone product.
$299 as a bundle along with The PM PrepCast.
Coaching
Not required but budget around $89 per hour for live coaching, for 5-15 hours of calls with your coach
PMP exam prep book
$35-$65
Formula Guide
$29
Flash cards
Free to $30
Apps
Free to $15
eBooks
Around $5 per book
Table 2: PMP Certification Fee
| | |
| --- | --- |
| PMI Member | $405 |
| Non-member | $555 |
Table 3: Reexamination Cost
| | |
| --- | --- |
| Reexamination fee | $275 for a PMI member, $375 for a non-member |
| Additional study materials | Varies, depending on what you need. Analyze areas where you need additional support and refer back to the rest of this article to find sources of help. |
Table 4: Certification Renewal Cost
| | |
| --- | --- |
| PMI Membership fee | $129 |
| PMI Chapter fee | Varies, check the PMI website for your local membership fee and budget accordingly |
| Cost for earning 60 PDUs | Varies from free to $$$ |
| Renewal fee | $60 for a PMI member, $150 for a non-member |
© 2019 OSP International LLC. All rights reserved. This copyrighted article may not be reproduced without the express written consent of OSP International LLC.