The 5 Best Project Management Certifications for Career Advancement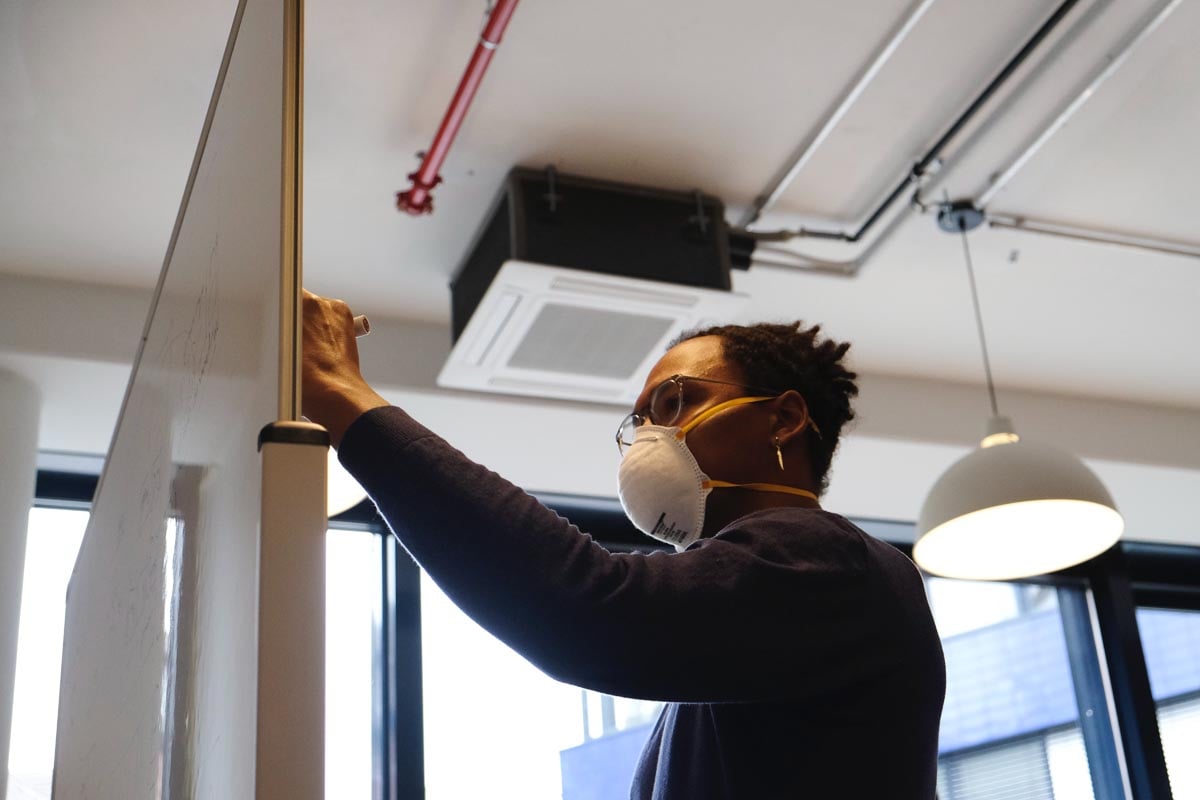 Project management has become an essential part of any organization's success. As a result, many companies are now prioritizing the recruitment of project management professionals with the skills and experience to drive projects to completion on time, within budget, and with quality results.
To demonstrate their expertise, knowledge, and commitment to the profession, project managers are increasingly pursuing industry-recognized certifications to enhance their credentials and stand out from the competition.
Project management certifications are valuable assets that not only boost a professional's career opportunities but also provide access to valuable networks and resources that can help them improve their skills and stay up-to-date with the latest trends and best practices in the field.
In this article, we'll provide an overview of the five most popular project management certifications based on the number of active members so that you can make an informed decision.
What are the top project management certifications?
1. Project Management Professional (PMP)
The Project Management Professional (PMP) certification is one of the most widely recognized project management certifications. The PMP certification requires candidates to have significant experience in project management and pass a rigorous exam. To retain the credential, PMP certification holders must earn 60 professional development units (PDUs) every three years to maintain it.
How many people hold PMP certification?
According to the Project Management Institute (PMI), there are over one million active PMP certification holders worldwide. But in the United States alone, there are roughly 356,577 active and registered PMP-certified professionals, making it the most popular certification with the most active members.
Like with any certification, the most sought-after benefits of a PMP certification are the increased knowledge, experience, and career advancement opportunities it provides its passers. For example, studies have shown that those with a PMP certification on their resume can expect to earn 20% more than their non-certified peers.
This certification is a great credential to solidify your project management career and position and continue reaping the benefits of your hard work.
2. Certified Associate in Project Management (CAPM)
More than 55,000 individuals hold this certification today, with an estimated 28,925 professionals located in the US alone. The Certified Associate in Project Management (CAPM) credential is ideal for project managers who are just starting out, as it requires less experience and no prior qualification or education.
To be eligible for the CAPM exam, candidates must have a secondary degree (high school diploma or equivalent) and either 1,500 hours of project experience or 23 hours of project management education. Like with the PMP, CAPM certification holders must earn 15 PDUs every three years to maintain their certification.
A common discussion centers around getting a CAPM vs PMP certification. A CAPM certification is perfect for project team members and entry-level professionals who want to understand the fundamentals of project management, demonstrate their knowledge, and gain recognition among employers and other industry peers.
3. Agile Certified Practitioner (ACP)
The Agile Certified Practitioner (ACP) certification is the third most popular project management certification, with over 34,000 certified and active professionals worldwide and an estimated 16,676 professionals in the US.
The PMI-ACP certification is perfect for those who want to gain a deeper understanding of the principles behind the agile methodology and demonstrate their knowledge in this field. With this credential, certified professionals can take advantage of career advancement opportunities within organizations that use agile methodologies and improve their project performance.
To become an ACP-certified professional, applicants must have at least 21 contact hours of training in agile practices and pass the certification exam. The ACP certification is valid for three years and requires 30 PDUs to keep it active.
The Agile Certified Practitioner (ACP) certification is offered by the PMI and focuses on the Agile project management methodology. Agile is a popular approach to project management that emphasizes flexibility and adaptability.
4. Certified Scrum Master (CSM)
The Certified Scrum Master (CSM) certification is a great choice for those who want to specialize in the popular and widely used Scrum principles. With more than 27,000 active professionals and an estimated 13,925 individuals located in the US, this certification is one of the most sought-after credentials worldwide.
To be eligible for the CSM exam, applicants must have experience with at least one project working with Scrum or have completed a course on Agile or Scrum methodologies. To maintain their credential, holders must earn 16 PDUs every two years and apply for recertification before it expires.
The Certified Scrum Master (CSM) certification is offered by the Scrum Alliance, a nonprofit organization that promotes the Scrum project management framework. This is perfect for professionals already familiar with agile frameworks and wanting to become certified Scrum Masters. Scrum is another popular Agile methodology emphasizing teamwork and collaboration, allowing them to demonstrate their expertise in the agile methodology, apply it confidently, and gain recognition among employers.
5. PRINCE2 Practitioner certification
Last but not least, the PRINCE2 Practitioner certification or 'Projects IN Controlled Environments' certification, is a systematic project management method with clear templates, processes, and steps. It s ideal for those who want to become experts in project management. This prestigious certification is held by over 1M+ active professionals since 2006.
To be eligible for this credential, applicants must have a basic understanding of project management principles and pass both a foundation-level exam as well as a practitioner-level exam. The certification must be renewed every five years with 35 hours of professional development activities or 25 PDUs.
The PRINCE2 Practitioner certification is offered by the PRINCE2 Institute, an organization that promotes and provides training for the widely used project management methodology. This certification will help professionals demonstrate their knowledge of project management principles, apply them to deliver projects successfully, and stand out among employers.
These are the top 5 most popular PM certifications on the market today. Each one has its own unique benefits and advantages, but all provide a great way to advance your career in project management and become a recognized expert in the field.
Which project management certification is most in demand by employers?
All five certifications listed here have proven their value in the industry, and employers are looking for professionals with these credentials. With any of these certifications, you can prove your project management expertise and stand out among other applicants. So don't delay – make sure you choose one that is right for you and start on the path to success.
How do I choose the right project management certification for me?
The best project management certification for you depends on your career goals and objectives. Consider the specific skills that you want to master and the job roles that are most attractive. It is also important to consider the time commitment needed to obtain a certain certification and the potential cost of obtaining it.
Finally, research each one carefully to determine which one best helps you achieve your goals. With so many certifications available, there's sure to be one that fits your career aspirations.
Are project management certifications worth it for experienced project managers?
Absolutely! Project management certifications can help experienced project managers demonstrate their professional knowledge and expertise. It is also a great way to stand out, allowing them to lead projects confidently from start to finish. Finally, certifications can open up new opportunities for career growth and advancement.
Overall, project management certifications are well worth the effort for anyone looking to become an expert in project management. They provide a great way to gain recognition and visibility among employers as well as open up new opportunities for career advancement. So, don't wait - start researching today!
Get a PMP certification today!
If you're eager to obtain PMP certification, we strongly suggest utilizing PM PrepCast PMP Training as your exam study companion. Our course library offers an extensive analysis of each subject covered in the PMBOK Guide, alongside a wide variety of practice questions with thorough explanations so that all your efforts will be rewarded.