Get exclusive access to in-depth conversational interviews from distinguished global leaders and learn how to become more than just an effective project leader but also a change maker in your organization.
Get this advanced video series on project leadership for Only $69! That's just $3.88 per PDU!
Interview with Astronaut Dave Williams
Watch the complete second part of our interview with Astronaut David Williams to get a taste of what you can get from this masterclass.
Expand Your Project Management Skills and Earn 17.75 Valuable PDUs
By purchasing The PM PrepCast™ Leadership Academy, you're not just investing in world-class leadership training but also in your professional development. Upon completion of this masterclass, you'll earn 17.75 high-quality Professional Development Units (PDUs) that can be used towards maintaining your PMI certifications.
These PDUs are recognized and valued by our customers, showcasing the caliber of training you'll receive in this masterclass. Elevate your skills and stay relevant in the ever-evolving world of project management with these sought-after PDUs, earned through our in-depth and engaging Leadership Academy Interviews.
All 17.75 PDUs are granted in the "Power Skills" are from The PMI Talent Triangle.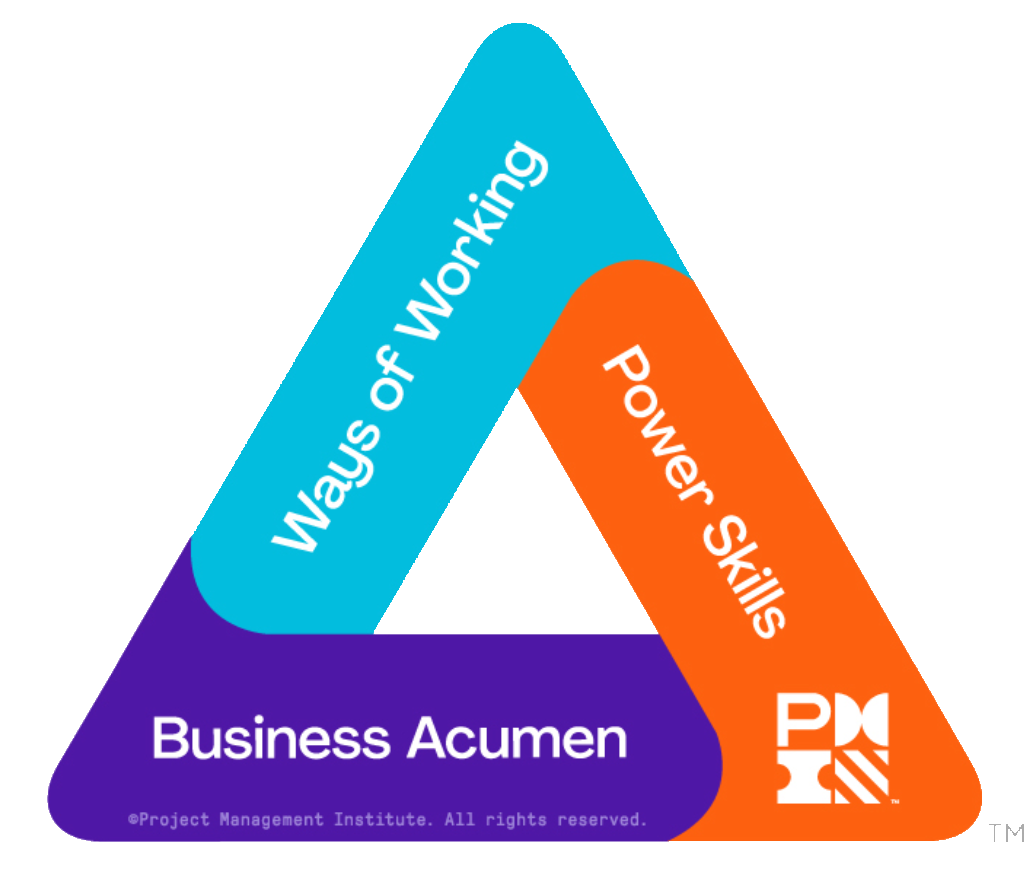 *This offer is only valid for the first 120 customers in the Continental United States and Canada. The offer is not valid for customers who require shipping the book outside this region. The books are shipped once per month, to eligible customers who purchased the leadership interviews in the previous month. We will contact all eligible customers to confirm their shipping address.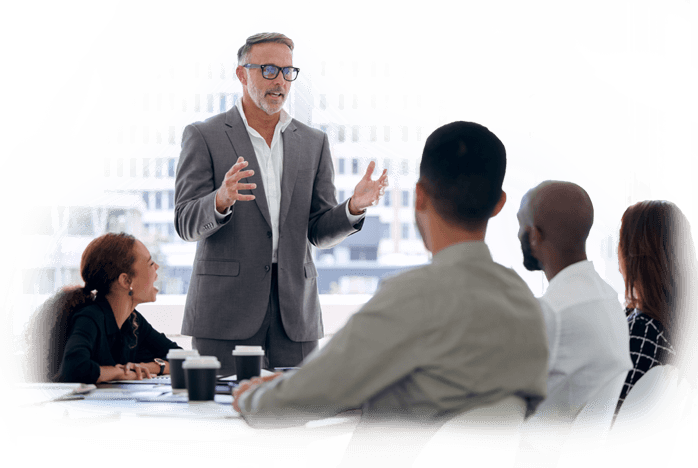 Define Leadership in
More Ways Than One
Learn the secret to effective project leadership from the best in the world
There is no manual to becoming a project leader because leadership is multi-faceted. This means that every industry is unique and so are the approaches to managing your team's efficiency and satisfaction.
The PM PrepCast Leadership Academy is a video masterclass series that goes beyond project management concepts when it comes to building and leading high-performing teams.
You can learn all of this and more at home for a one-time payment of $69 good for 18 months of access.
At the end of this video series, you'll also be getting 17.75 Professional Development Units (PDUs). You earn one (1) PDU per hour watched. All PDUs can be reported under the "Power Skills / Leadership" category using the certificate of completion you may print after completing the course.
Leaders are Built, not Born
Businesses are crying out for people who can successfully lead a transformation.
Can you be that person?
For too long, 'leadership' in project management has been an elusive trait that not all project managers exhibit.
That changes today. It's time to recognize that leadership does not come in one shape or size.
The PM PrepCast™ Leadership Academy is a project management leadership video series specifically designed for project leaders.
After watching this advanced masterclass series in project management and leadership you should be able to confidently: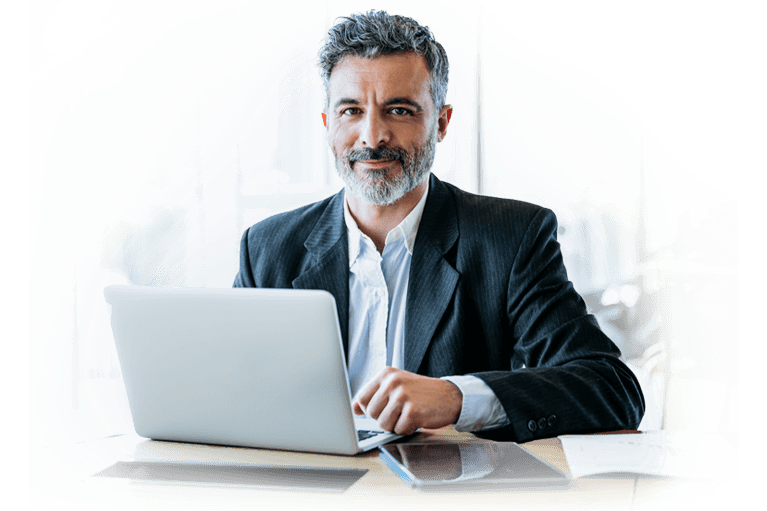 Win and maintain your team's trust
while motivating everyone to
excel in the project.

Reach shared goals in your organization
by inspiring, engaging and organizing your team and their responsibilities.

Accept bigger opportunities to lead projects
with higher chances for a promotion or even landing a C-level role.

Create meaningful and lasting change
in your company as an innovator of project management and leadership.

Deliver value to
your clients
by providing top-notch services from an empowered and efficient team.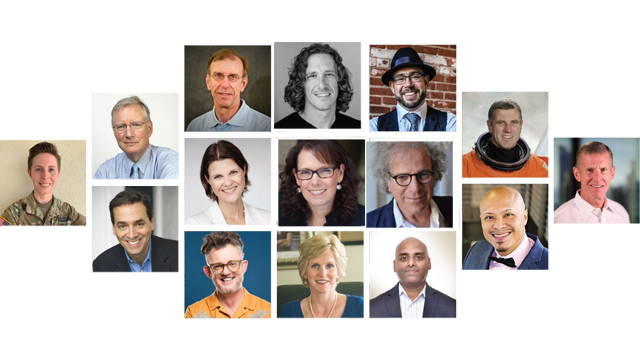 What do a CEO, an ex-drug dealer, an astronaut and a four-star general have in common?
They all recognize that leadership is not "one-size-fits-all."
Interviews That Build Leaders™ is a video masterclass series that lets you realize the true value of leadership in project management from a diverse set of experts who can help you develop your own unique leadership style.
There are no sound bites, no dry lectures or prescribed paths to follow here.
The PM PrepCast Leadership Academy is as unique as you are, and is designed to meet your needs in project management for leaders.
Learn Proven Leadership Perspectives From Industry Experts With
Cornelius Fichtner, PMP
Understand project leadership with video lessons from renowned PMP-certified trainer Cornelius Fichtner as he interviews leaders from different industries.
Since 2008, Cornelius has been helping over 60,000+ project manager aspirants from 160+ countries pass their certification exam through The PM PrepCast.
His pursuit in defining project leadership led to the development of this video masterclass series that deep dives into lessons from distinguished leaders.
The interviews, along with Cornelius' expertise, give you a goldmine of insights on honing your leadership skills as a project manager.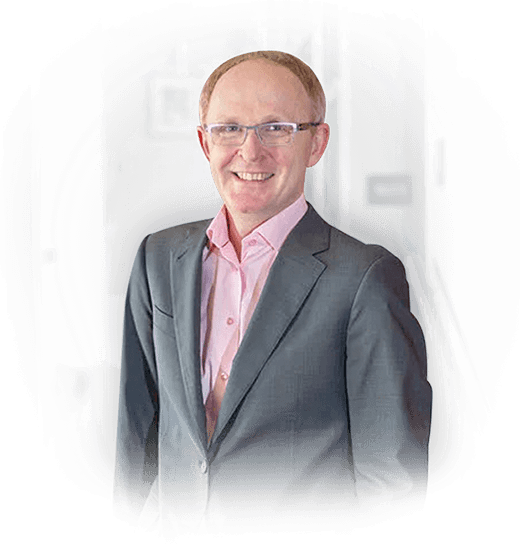 Watch Cornelius Introduce The Leadership Academy
Meet Your Masterclass Guests
Explore the conversational interviews in more detail. Click on the image thumbnails to read each guest's bio and find out what you'll learn from them.
Click on the image thumbnails to read each guest's bio and explore the conversational interviews in more detail.
Dr. Dafydd "Dave" Williams

Astronaut and Healthcare CEO

Apply NASA and healthcare leadership experience to become a better project leader. (74 minutes)

Dafydd Rhys Williams is a Canadian physician, public speaker, CEO, author and a retired CSA astronaut. He was selected to join NASA and was a mission specialist on two space shuttle missions in 1998 and 2007, during which he became the third Canadian to perform a spacewalk. In 2011, Williams became the new President and CEO of Southlake Regional Health Centre, the regional hospital in Newmarket, Ontario, to lead the facility into becoming a full-fledged teaching and research center. He continued in this role until October 2017 when he left Southlake to work as a healthcare and aerospace consultant.

In this leadership interview he draws from his experience at NASA and as a CEO and not only recounts many leadership moments but also masterfully relates why they matter and how project leaders can apply them to become better at what they do.

Jonathan Kline

Community Development Leader

Jonathan Kline is a community development specialist who spent his childhood in Europe and Africa and adulthood in Southeast Asia and the Middle East. This gave Jonathan a deep love for exploration and the desire to truly hear the stories of the people he meets.

He studied at Sterling College and Cornell University with a focus on Sustainable Agriculture, International Agriculture & Rural Development and has over a decade of experience in the international humanitarian sphere. He mainly works in the areas of Food Security, Agriculture, and Livelihoods, including numerous engagements with government agencies, non-profits, and international NGOs.

He has worked as an executive director on multiple occasions, both overseas and in the US. Most recently, he has been engaged as Executive Director of the Whidbey Homeless Coalition and is currently working with Cross International to help unpack a community development strategy for the organization.

He got the opportunity to talk about this subject he's so passionate about in his Tedx Talk: "Shut Up and Listen– Locally Focused Community-Driven Solution."

When not working, Jonathan can be found hanging out with his wife, Jessie, and their four kids paddling around the Puget Sound or hiking through the mountains with their two malamutes.

Drew Dudley

TEDx Leadership Speaker

Discover everyday leadership and why you matter as a leader. (79 minutes)

Drew Dudley is recognized as one of the most dynamic leadership speakers in the world, has spoken to over 250,000 people on 5 continents, and has been featured on The Huffington Post, Radio America, Forbes.com, and TED.com.

Drew's interest in developing people's leadership began when he was the Leadership Development coordinator at the University of Toronto, Scarborough. During this time he also appeared at TEDxToronto 2010, where he delivered a leadership talk that would go on to generate more than 5 million views around the web.

He believes leadership is not a characteristic reserved for the extraordinary and works to help people discover the leader within themselves.

Select leadership topics examined in the interview: Everyday leaders, developing your leadership values, and the question "Why do you matter?".

Tom Peters

NYT Bestselling Author

Tom Peters is an American writer on business management practices, best known for In Search of Excellence —the book that changed the way the world does business and is often tagged as the best business book ever.

He is a civil engineering graduate of Cornell, and he earned an MBA and a Ph.D. from the Stanford Graduate School of Business. He has been honored by dozens of associations in content areas such as management, leadership, quality, human resources, campaigning for more women in senior leadership positions, customer service, innovation, marketing, and design.

Tom founded Skunkworks Inc., The Palo Alto Consulting Center, and The Tom Peters Company, all in Palo Alto. (Tom was on the first San Jose Mercury list of 100 most powerful people in Silicon Valley.) He and his wife Susan Sargent—tapestry weaver, textiles entrepreneur, community and climate change activist—after residing many years on a 1,400-acre farm in Vermont, now live on the edge of Buzzard's Bay in South Dartmouth, MA.

Eighteen books and thirty-five years later, Tom is still at the forefront of the "management guru industry" he single-handedly invented. What's new? A lot. As CNN said, "While most business gurus milk the same mantra for all it's worth, the one-man brand called Tom Peters is still reinventing himself." His most recent effort is Excellence Now: Extreme Humanism. Tom's unwavering focus is on putting people first and developing leaders who stay in intimate touch with the front-liners who do the real work. In November 2017, Tom received the Thinkers50 Lifetime Achievement Award.

Susanne Madsen

Leadership Expert and Author

Practice the power of project leadership (84 minutes)

Susanne Madsen is an internationally recognized project leadership coach, trainer and consultant. She is the award-winning author of The Power of Project Leadership (now in 2nd edition) and The Project Management Coaching Workbook. Working with organizations across the globe she delivers leadership development programs and executive coaching to help project and change managers step up and become better leaders.

In this interview, we go beyond the concepts presented in her writings and dig deeper to provide hands-on advice on how to frame and apply her leadership approaches.

Select leadership topics examined in the interview: Project Leadership Matrix, proactive leadership, feel the fear and do it anyway, six human needs, intuition, leadership values, congruence, leadership scandals, leading up, project vision, path of least resistance is of no interest to the project leader, team empowerment, and virtual leader.

General Stanley McChrystal

Retired US Army

Lead your team through detecting and responding to risk. (71 minutes)

In June 2009, the President of the United States and the Secretary-General of NATO appointed Stan McChrystal to be the Commander of US Forces Afghanistan and UN's International Security Assistance Force. His command included more than 150,000 troops from 45 allied countries. On August 1, 2010, he retired from the US Army.

Stan McChrystal founded McChrystal Group in January 2011 to deliver innovative leadership solutions to businesses globally in order to help them transform and succeed in challenging, dynamic environments. As Founder and Partner, he advises senior executives at multinational corporations on navigating complex change and building stronger teams.

Select leadership topics examined in the interview: Teams, risk control factors (definition and leading the implementation), vision and mission, changing strategies, and communications.

Jackie Barretta

CIO

Harness the power of your team's emotions to achieve extraordinary performance. (63 minutes)

Jackie Barretta has a 25-year history as a successful Fortune 500 C-level executive and Big Four consultant in the Information Technology industry. She has led large organizations and projects with hundreds of employees through challenging times and major transformations.

Jackie's work with primal emotions in teams has won her widespread recognition and dozens of prestigious awards, including ComputerWorld's Premier 100 IT Leaders, Information Week's Innovator of the Year, and CIO Magazine's Enterprise Value Award. She has served on the advisory boards of Hewlett Packard, Teradata, and the CIO Executive Council.

Select leadership topics examined in the interview: Teams, emotions, disagreements, reducing fear, leadership and gamification, sixth sense, glass ceiling, women leaders, and gender-equal workplace.

Sergeant Major Jill E. Johnson

US Army

A leader takes care of her people (81 minutes)

After finishing college, Jill E. Johnson enlisted in the Army Reserve in 2002, after the 9/11 events really moved her and pushed her to get involved in something bigger than herself. She deployed to Iraq in 2004 in support of Operation Iraqi Freedom and she's been serving in the Army since then. Her leadership positions include Squad Leader, Team Sergeant, Detachment Sergeant, Platoon Sergeant, Acting First Sergeant, and then she was promoted to Sergeant Major, which is in the top 1% of leadership roles in the Army, with only two ranks above her.

In this leadership interview, we draw parallels from her experience as a project leader and other leadership positions in the US Army to leadership positions in the private sector.

Select leadership topics examined in the interview: The power of recommendations, implied leadership, civil affairs, career strategy, mentors, the athletic leader, courage, curiosity, confidence, charisma, moving up, and winners and losers.

Dr. Emad Rahim

Leadership Researcher

Apply the S.A.L.T. model to overcome leadership struggles. (72 minutes)

Dr. Rahim is a genocide survivor and refugee of the Khmer Rouge Killing Fields of Cambodia.

He arrived in the United States with his family as a refugee living in Brooklyn, New York and was raised in Syracuse, NY. After struggling with street violence, gangs, drugs, poverty, family abuse and dyslexia as an adolescent, he found his way through higher education to become an award-winning educator, entrepreneur, author and community leader.

He developed the S.A.L.T. model of Surviving, Adapting, Loving and Transforming as a means of helping him overcome the struggles of his youth, including prejudice, abuse, childhood violence, and dyslexia. Emad learned to turn tragedy into triumph and will help you navigate the difficult challenges we all encounter in life – and on projects – and leverage those abilities for your very own leadership success.

Select leadership topics examined in the interview: The S.A.L.T. model, coaching, and ethics.

Dan Pink

NYT Bestselling Author

Daniel H. Pink is the author of five New York Times bestsellers, including his latest, The Power of Regret: How Looking Backward Moves Us Forward, published in February. His other books include the New York Times bestsellers When and A Whole New Mind and the #1 New York Times bestsellers Drive and To Sell is Human. Dan's books have won multiple awards, have been translated into 42 languages, and have sold millions of copies worldwide.

Before venturing out on his own 20 years ago, Dan worked in several positions in politics and government, including serving from 1995 to 1997 as chief speechwriter to Vice President Al Gore.

Pink was the host and co-executive producer of "Crowd Control," a television series about human behavior on the National Geographic Channel that aired in more than 100 countries. He hosts a popular MasterClass on sales and persuasion. He has appeared frequently on NPR, PBS, ABC, CNN, and other TV and radio networks in the US and abroad.

He has been a contributing editor at Fast Company and Wired as well as a business columnist for The Sunday Telegraph. His articles and essays have also appeared in The New York Times, Harvard Business Review, The Atlantic, Slate, and other publications.

Pink and his wife live in Washington, DC. They are the parents of two recent college graduates and a college freshman.

Kristen Cox

Kristen Cox is a senior executive, university fellow and instructor, a keynote speaker, published author, trainer, and consultant. She's the world's leading authority on how to apply the Theory of Constraints to governments and non-profits. She is a senior executive, university fellow and instructor, keynote speaker, published author, trainer, consultant, and co-founder of The Fulcrum--her private, online, TOC training community.

She was also the former Executive Director of the Governor's Office of Management and Budget (GOMB) for the State of Utah, where she orchestrated a 35 percent improvement across Utah's $20B executive branch.

She is the co-author of two books, Stop Decorating the Fish and The World of Decorating the Fish along with Dr. Yishai Ashlag.

Dr. Tom Horvath

Psychologist

How to change and become a better project leader. (64 minutes)

Best known for his book "Sex, Drugs, Gambling, and Chocolate", addiction specialist, author and public speaker Tom Horvath, Ph.D., ABPP counsels and coaches business leaders across industries and helps them deal with the struggles that come with addiction to power.

He is using this experience as the foundation for our interview as we explore the topic of project leadership from the unique perspective of a psychologist. He shares insights into what makes good and bad habits in leadership and the challenges you can expect. In particular, he discusses ways that a project manager who is stepping up to be a project leader can learn to let go of needing to know the details around each project task and how to lead their team to success.

Select leadership topics examined in the interview: approaches to leadership, changing to become a better leader, and avoiding the pitfalls of becoming addicted to power through listening and servant leadership.

Michael Bungay Stanier

Make "The Coaching Habit" part of your leadership competency. (71 minutes)

Michael Bungay Stanier wrote "The Coaching Habit", which is the best-selling coaching book of this century, with nearly a million copies sold and thousands of five-star reviews on Amazon. In 2019, he was named the #1 thought leader in coaching.

He and his company Box of Crayons have trained hundreds of thousands of managers to be more coach-like and their clients range from Microsoft to Gucci. He is at the forefront of shaping how organizations around the world make being coach-like an essential leadership skill.

In this leadership interview Michael teaches you two approaches borne out of his thought leader approaches: The process of how to begin being a (better) leader, as well as a review of the seven essential questions from "The Coaching Habit" and how we as leaders can apply them when leading our project teams.

Select leadership topics examined in the interview: the beginnings of a (better) leader and the coaching habit.

Shyam Ramanathan

Leadership Expert

Maximize your leadership potential. (73 minutes)

Shyam Ramanathan has over 21 years of leadership experience in the IT world. He has been writing on leadership topics for the last decade and has written two books: Maximize Potential and Maximize Potential 2. The book titles represent his mission, which is to maximize his potential and help others maximize theirs.

Select leadership topics examined in the interview: Leaders in sport, leading the team, what makes a great leader, winners and losers, slipping up in business, ethics, moving into other leadership roles and leaving a legacy.

Itay Talgam

Maestro

Build and lead your team with the poise and style of a conductor. (70 minutes)

Itay Talgam studied at the Rubin Academy and received a degree in philosophy from the Hebrew University of Jerusalem. He started out as a pianist but switched to conducting after his military service in the Israel Defense Forces. He attended a summer course given by Leonard Bernstein in Fontainebleau, France and has worked with most of the major orchestras in Israel.

As a classical conductor, he uses his experiences from the podium to provide fascinating insights into what it means to be a great leader. Renowned as a 'conductor of people', he draws from 20 years of his experience on the podium to teach non-musicians the art of leading like a conductor - from CEOs to entrepreneurs, politicians to project managers.

Let him empower you to lead your team to greater harmony.

Select leadership topics examined in the interview: Leadership style, building many teams, accidental project managers, leading into tomorrow, leaving your comfort zone, and embracing your gaps.
The PM PrepCast Leadership Academy at a Glance
Your purchase gets you instant 18-month access to the following project management leadership masterclass series.
Leadership Curriculum
| Guest | Topic | Duration |
| --- | --- | --- |
| Astronaut Dr. Dave Williams | Learn how to create the one document that will change your decision making forever. | 74 min |
| General Stanley McChrystal | Discover the myth that's holding you back from being the leader you want to be. | 71 min |
| Drew Dudley | Learn about the most powerful tools you can develop to get the best out of the positions you serve and the one action that will instantly improve your professional life. | 79 min |
| Jackie Barretta | Find out why harnessing the power of your team's emotions is the secret to achieving extraordinary performance. | 63 min |
| Dr. Emad Rahim | Discover what's critical to your leadership success and how to move forward if you are unsatisfied with where you are now. | 72 min |
| Shyam Ramanathan | Discover 3 powerful steps to being a personally impactful leader with the energy to lead. | 73 min |
| Maestro Itay Talgam | Learn how to serve your team members, even when you don't share their domain knowledge, and discover the mindset shift required to achieve short and long term results. | 70 min |
| Susanne Madsen | Learn how self-awareness improves your leadership skills and discover how to make space for others. | 84 min |
| Sergeant Major Jill E. Johnson | Hear about the importance of how being a humble leader who puts the people on her team first will make people say that you have courage, curiosity, confidence, and charisma. | 81 min |
| Tom Horvath | What does addiction have to do with leadership? Quite a lot. Especially, if you are addicted to the power that leadership grants you. | 64 min |
| Michael Bungay Stanier | Discover a better way to lead your team members by applying the seven questions from "The Coaching Habit" in your interactions. | 71 min |
| Kristen Cox | A disability doesn't mean you cannot lead. | 78 min |
| Jonathan Kline | Applying leadership lessons from humanitarian projects into the world of business. | 73 min |
| Dan Pink | See how he uses the power of retrospectives, motivation, perfect timing, and motivation to get your team to reach new heights. | 62 min |
| Tom Peters | Get inspired by his enthusiasm for project management and project leadership for your own daily work and translate his lifelong experience, research and authorship in and of our profession into your own successes. | 38 min |
| | Total time | 17:45 hrs |
We have curated the video masterclass series to go deep into each of these topics from multiple angles. With a total run time of 17 hours and 45 minutes, each conversational interview with the experts can be split into manageable sections so you can pace your learning.
The certificate of completion grants you 17.75 PDUs in the area of "Power Skills / Leadership".
Inspiration, Growth and Team Satisfaction are Critical to Project Leadership
According to 200 project managers and students we surveyed, these are central themes we saw when it comes to honing leadership skills in project management.
The PM PrepCast Leadership Academy is the best way to become confident in leading and working with stakeholders from various industries.
Whether you are in your first job or ready for an executive role, this advanced project management leadership interview series will show you what it really means to position yourself as a project leader.
Learn from each expert conversational interview to develop your own leadership style and overcome challenges along the way.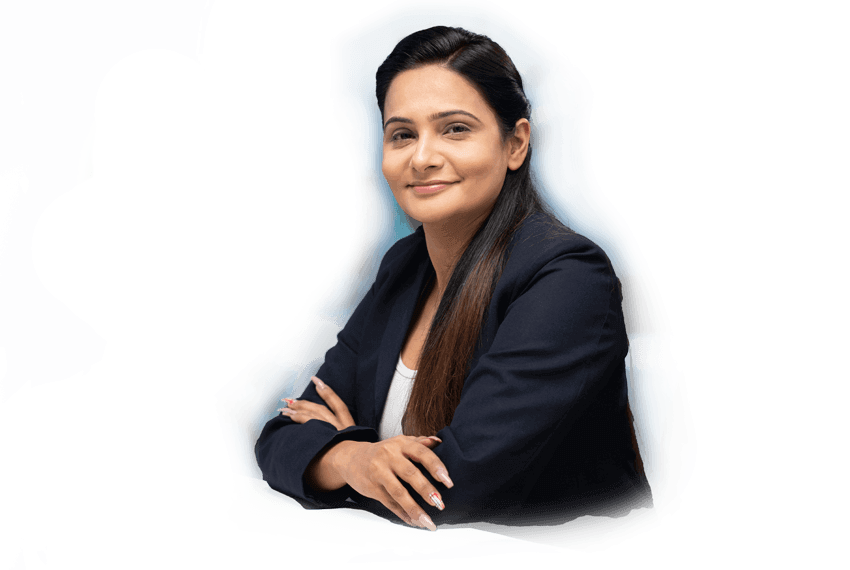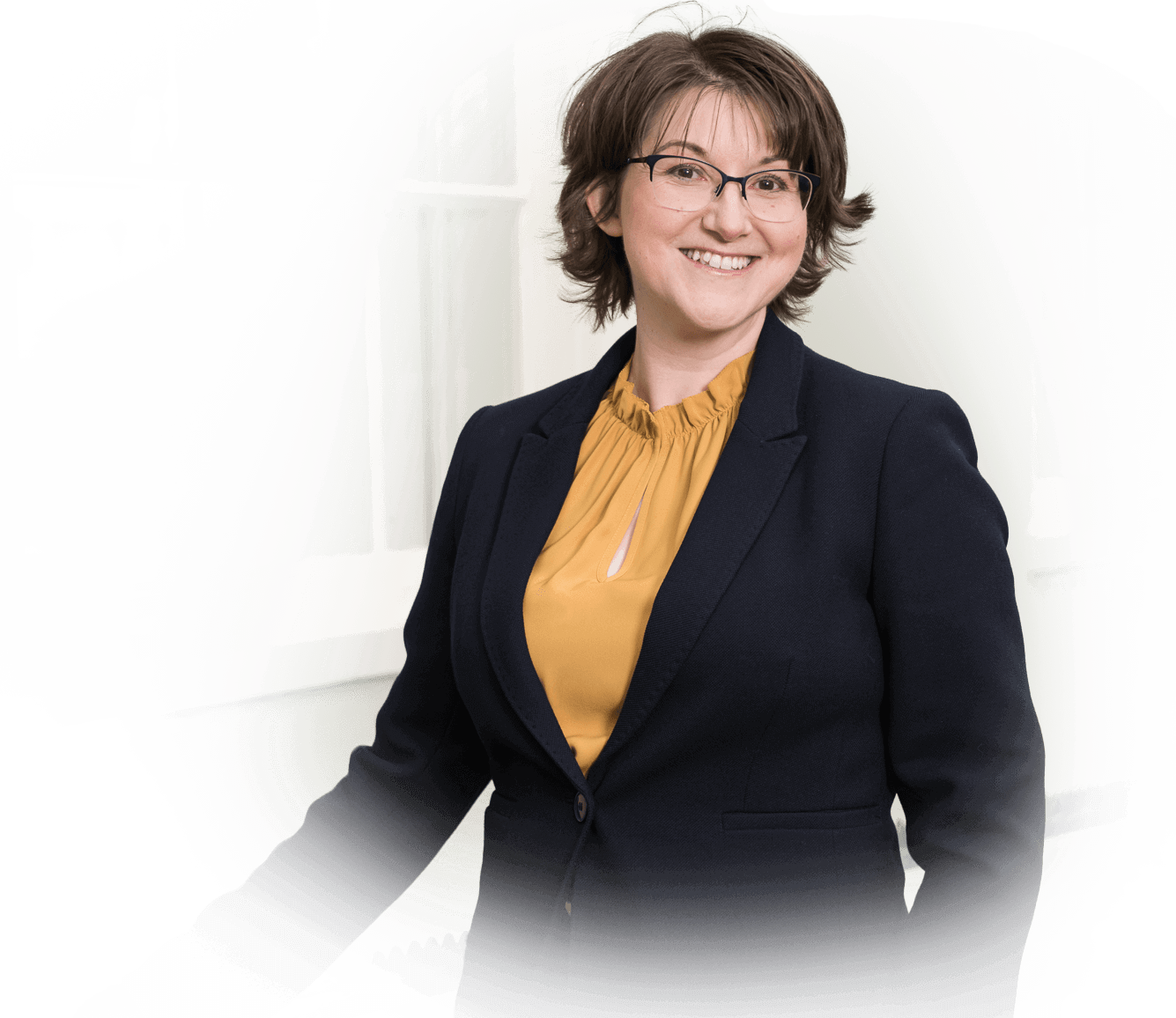 Conversations That Transform You to Become a Better Project Leader
The PM PrepCast Project Leadership Academy is your ticket to learning the true value of leadership straight from the experts themselves. Each conversation offers a holistic approach and perspective to improving your management outlook, attitude and skills as a project leader.
"Insightful and thought-provoking conversations that will help you become the project leader you want to be. These interviews will stick with you for ages because they'll make you think differently about what leadership means and how you live it every day."
Elizabeth Harrin
Author of Managing Mulitple Projects
"What makes Project Leadership different from Project Management?"
The strategy execution and project delivery environments are very different from operational management.
Project leadership is a specific challenge for the following reasons:
The goalposts change frequently as stakeholders, suppliers and customers learn more about the work and refine their positions;
Team members don't work directly for you so you are leading across a matrix, and probably virtual teams as well;
There are daily difficult decisions as you navigate the unknown and put out fires with your team;
Multilingual and multicultural teams add a different dimension and the potential for additional unintentional conflict;
There is barely enough time in the day to manage the project, let alone develop everyone and yourself; and,
And there is always the problem of creating buy-in!
If you want to overcome these challenges in project leadership then The PM PrepCast Leadership Academy is for you!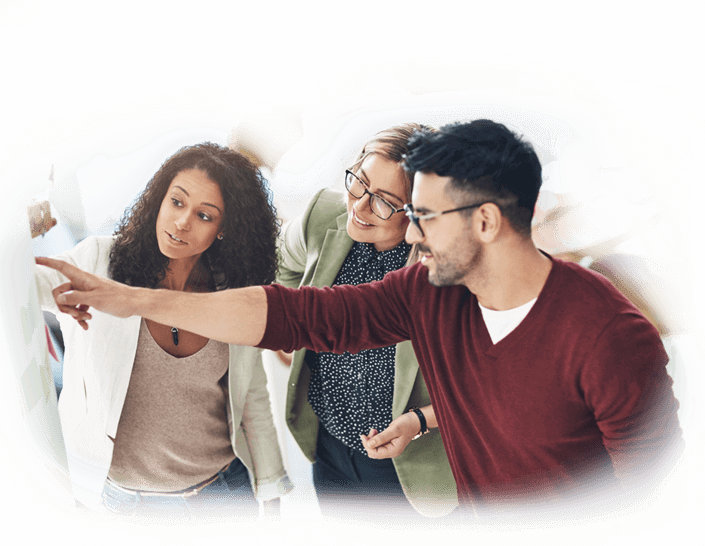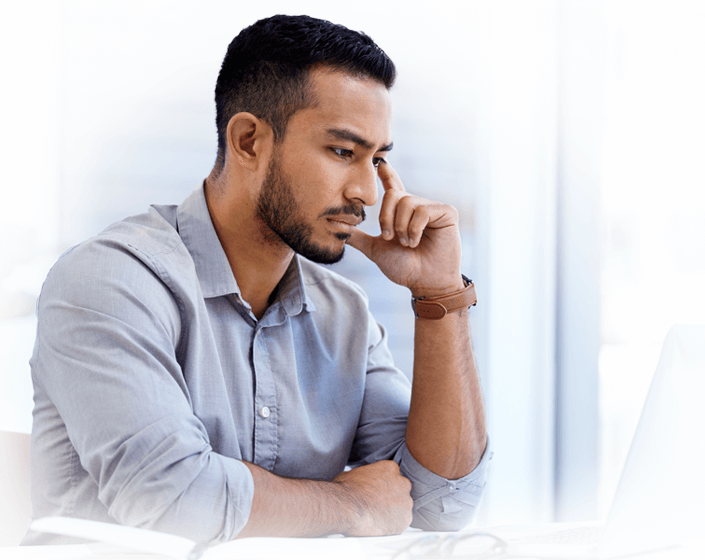 "I don't have time to watch the interviews."
We know and totally hear you! Project managers are a very busy bunch.
That's why this series is different. Because you can take it anytime you want!
Stream The PM PrepCast Leadership Academy at your own convenience. Each conversational interview is split into manageable pieces so you can listen to it during your lunch break, commute or even while out walking the dog!
"How will I know if these interviews can help me?"
We'll let Cornelius Fichtner, PMP, answer that for you:
"I thought I knew a lot about leadership having interviewed business leaders for over 20 years, but this masterclass series is something else. I picked up tips and strategies I had never considered before and had plenty of 'lightbulb' moments myself. Each conversation was like a personal coaching call."
While this advanced leadership series is aimed specifically at project, program and portfolio professionals with 2+ years of experience, each listener will take something different away from the conversational interviews, and in doing so will learn new ways of approaching and improving their leadership role.
The Path to Project Leadership Begins Here
Become an agile and confident leader in today's changing landscape of project management and delivery.
Get The PM PrepCast
Leadership Academy Today!
Learn from 15 respected experts in different fields offering unique leadership perspectives
Get 17:45 hours worth of in-depth conversational interviews that help you become a better project leader
Earn 17.75 Professional Development Units (PDUs) upon completion
Get 18-month access to masterclass videos for a one-time payment only
Stream at your own convenience and watch the interview series anytime, anywhere
Get this advanced video series on project leadership for
Only $69!
That's just $3.88 per PDU!
Watch part 2 of our interview with Astronaud Dave Williams and see the masterclass in action!
FAQs on The PM PrepCast
Leadership Academy
1. I'm not in a leadership role right now, is this right for me?
1. I'm not in a leadership role right now, is this right for me?
Are you managing projects? Then you have a leadership role! You can lead at any level in the organization. If you have a role where you need to work in a matrix structure, influence others, manage a team, resolve issues or communicate with others, then you can develop your leadership skills with The PM PrepCast Leadership Academy.
2. How long do I have access to The Leadership Academy?
2. How long do I have access to The Leadership Academy?
You'll get 18 months' access to the Leadership Academy. We know that you'll want to listen to the interviews several times to get the most out of the wisdom shared by our world-class experts. In fact, as we listened back to the recordings, we kept picking up new things ourselves!
3. How do I access the materials and interviews?
3. How do I access the materials and interviews?
Each in-depth interview is hosted in our Learning Management System which can be accessed from your mobile device or computer. You can check your system requirements in FAQ #4 below. You'll get log in details and full instructions once you purchase.
4. What are the system requirements?
4. What are the system requirements?
To access the leadership academy interviews you will need the following:
PC, laptop, tablet or smartphone
Latest version of Firefox, Chrome, Edge or Safari
Active internet connection
We encourage WiFi and not your mobile data plan when watching since each interview is over 1 GB in size. This can quickly max out your mobile data allowance.
5. Can I share the Leadership Academy with my colleagues?
5. Can I share the Leadership Academy with my colleagues?
Each purchase provides access for one user. We do offer bulk pricing if you would like to purchase access to the Leadership Academy for your team. We take fraudulent use of our materials very seriously and anyone caught sharing their login credentials with other people will have their access revoked.
6. What is your refund policy?
6. What is your refund policy?
We want you to be happy with your purchase. We offer a no-questions-asked refund guarantee. Simply contact us within 90 days of purchase provided that you have not printed your certificate of completion. We will offer you a full refund shortly after.
7. Can I earn Professional Development Units (PDUs) with the Leadership Academy?
7. Can I earn Professional Development Units (PDUs) with the Leadership Academy?
Yes! You earn 1 PDU for each hour of interviews watched. The total runtime of the course is 17 hours and 45 minnutes, earning you 17.75 PDUs. All PDUs are in the "Power Skills / Leadership" category.
The certificate of completion that you can print after watching all interviews has all the details.
8. Do I need to be PMP-certified to watch this video masterclass?
8. Do I need to be PMP-certified to watch this video masterclass?
No. But having said that, this is an advanced series on project leadership and if you are just starting out in your project leadership journey then bookmark this page and come back to us when you are ready! If you have already moved beyond thinking of yourself as a 'beginner' and have 2+ years of experience, then you'll be able to benefit from the wisdom of our experts in whatever role you currently have.
9. Will I receive a transcript?
9. Will I receive a transcript?
Yes. Each interview includes a well-formatted PDF transcript. They even include screen shots from the interview to help you better remember the context of the conversation.