How PMP® Certification Helps Advance Your PM Career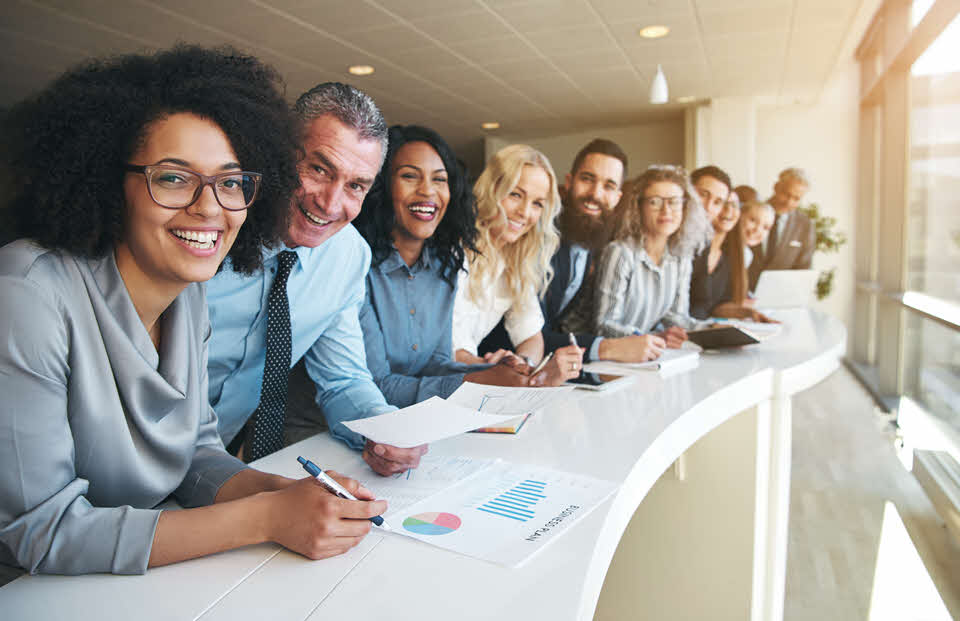 In the current environment of professional fields, there is an endless number of certifications and licenses that one can obtain to prove the expertise level and proficiency of each respective field. The value for each certification will vary greatly depending on the complexity, need, and current demand of each credential. The Project Management Professional (PMP)® offered by the Project Management Institute (PMI)® happens to be one of the most highly sought after and rewarding certifications in the field of project management.
The PMP® certification is one certification that is in high demand, and has continued to develop and grow into a powerhouse needed across every career domain from hospital care to construction, to IT, and interacts with almost every other career field there is. As our world becomes more complex there is a growing demand for PMP certified leaders to deliver consistent value to projects by utilizing the skills needed to tame and conquer the obstacles faced on each project they manage. In this article we explore the PMP certification benefits for your career.
Although obtaining the PMP is not an easy task, and even having your application accepted to sit for the exam is a rigorous and demanding process, the PMP is one certification that will demonstrate your experience abilities as a highly effective manager that can decide, organize, plan, control, and lead projects successfully under almost any type of condition.
What are the Benefits of being a PMI® member?
Before we discuss all the positive aspects of being a certified PMP it is imperative to discuss how beneficial becoming a PMI member can be in contributing to your success as a project manager. Being a PMI member will provide you access to a multitude of resources from around the world that can provide you with advice, assistance, and even training for your PMP certification. Since PMI is a global organization it has a strong community of diversely experienced project managers that you can leverage on as a resource for direction and guidance for your projects.

Another benefit of becoming a PMI member is that membership offers the opportunity to choose a local chapter that can provide you with another opportunity in earning PDUs (project development units) for continuing education. These PDUs are required to maintain your PMP credential and earning them with your local chapter can be a fun and immersive way to go about accomplishing this task.

Once you enroll with the local chapter you can attend monthly seminars, which are very informative and rotate topics and speakers monthly. Local PMI Chapters provide an opportunity for networking with fellow professionals within your geographic location. This can be very beneficial in building new relationships with project managers in your field and cutting edge fields that you may be interested in furthering your education in. Local chapters provide you with the opportunity to become more engulfed in the community by volunteering your services as a project manager within your local chapters on community projects. Volunteering can include training your peers who are looking to become PMP certified since most local chapters will facilitate PMP prep study groups which can motivate members in obtaining the PMP certification and build a highly motivated team mentality as project managers strive to obtain this certification.
What are PMP Certification Benefits?
Now, to discuss the many benefits of being a PMP certified project manager. These benefits are inclusive of the PMI benefits noted above, but along with having the backing of a prestigious global organization in PMI, you now also carry a credential that is respected within the project management community. Since the PMP is one of the top globally respected certifications people will recognize your abilities to lead and manage in high-stress environments anywhere in the world, whereas many other certifications you can obtain are restricted to use in only certain countries or regions of the world.
For many that will put in the effort to try and obtain the PMP certification exam, there is frequently a monetary reward that can be used as a motivator to pass this exam. According to Forbes "Project Management Professional (PMP®) certifications increased in value by 18.6%, jumping from a median salary of $114,473 in 2018 to $135,798 in 2019." (Columbus) This is largely due to the certification being so respected on a global level that the financial rewards for obtaining this can be quite lucrative. Although the monetary payback may vary in each organization having the certification allows you to stand out both in your current work environment, as well on your resume where having those letters after your name signifies excellence and dedication to ensuring the success of your perspective new employer's projects. In short, it enables doors to be opened for interviews to allow you to demonstrate your abilities that many without the certification will not have the same opportunities offered to them. Once you have spent an ample amount of time studying for the PMP and pass the exam you will quickly realize that the training has taught you to speak the global language of a project manager. Having this ability will greatly assist in giving you command within your organization as a respected manager who leads his team and projects to success.
Why are Certified Project Managers Needed?
Project managers are essential in any undertaking to ensure that the schedule, scope, quality, and budget are held within the parameters in the project charter. And beyond that, the project manager is also responsible for ensuring that the project delivers the business value it set out to achieve. Project managers don't need to be PMP certified, but having the certification demonstrates your knowledge of the intricate pieces of a project that others who are uncertified may not have that depth of knowledge and professionalism that can great aid in a project's success. In preparing and studying to sit for your PMP exam you will be engulfed with project management terms, definitions, formulas, and hypothetical situations that will have you constantly thinking, living, and breathing as a project manager in every aspect of your life. It is a fully immersive experience that will transform your current ways of thinking into that of a highly effective and efficient leader in the field of project management.
Project managers that are PMP certified can add value and overall cost savings to any project of any complexity. They are highly skilled trained leaders that can add value to your organization by maximizing the below activities:
Providing project vision and direction
Increasing efficiency
Managing and being held accountable for rigid budgets
Completing projects within the agreed-upon schedule
Leading Global teams that are diverse
Using a SWOT analysis to successfully overcome project risks
Successful communication with project stakeholders
Establish a single point of communication and accountability
Responsibilities of Holding a PMP
Being a PMP certified project manager also comes with the responsibilities of being ethical and ensuring those within your project teams adhere to these ethical guidelines. As a leader in the project management community, your peers and team members will look towards you for making the right decision based on historical and empirical data. This is a higher level of leadership then most have experienced before and as a certified PMP, you are now held to a higher standard of leadership that will be not only rewarding within your career but within yourself as you grow into this role.
Are You Up for The Challenge?
Throughout this article, the benefits of training and obtaining your PMP have been discussed in depth. Obtaining this certification is not an easy undertaking. It will take sometimes months of disciplined studying and dedication to the profession in every aspect to pass this rigorous exam. The upside to putting in the time and effort in passing this challenging exam is worth it both from personal achievement and as a way to boost your value in an ever-changing business environment of today. So, are you up for the challenge of conquering the PMP exam?
© 2019 OSP International LLC. All rights reserved. This copyrighted article may not be reproduced without the express written consent of OSP International LLC.