CAPM® vs PMP®: The Differences You Need To Know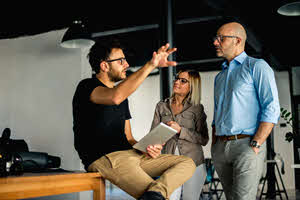 The choice between Certified Associate in Project Management (CAPM)® vs Project Management Professional (PMP)® is a big one. The CAPM® and PMP® certifications are both specialized credentials offered by Project Management Institute (PMI)®.
When you know the differences between the CAPM exam and the PMP exam, you can make the best decision for you and your career. You'll be able to choose the right certification — whether that is preparing for the PMP certification or opting for CAPM. The choice you make should be the one that aligns with your personal goals for your career path.
In this article, we'll look at the differences between PMP and CAPM certifications so you'll have all the information required to make the perfect choice for you.