Online Kanban Tools: A Buyer's Guide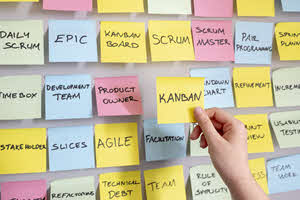 Efficient project management is the key to running a successful company, and using the most appropriate workflow app or the best Kanban tool will help you do it right. Kanban is a popular project management approach, but what exactly is it? This article will explain the Kanban philosophy and how to find the best Kanban project management tools for your team. We also share some inexpensive or free Trello alternatives that you can use to execute plans, projects, and strategies.
But first, let's get some clarity on what Kanban is and how it can help you manage your projects.