PMP® Exam Simulator Assesses Your Readiness for the PMP Exam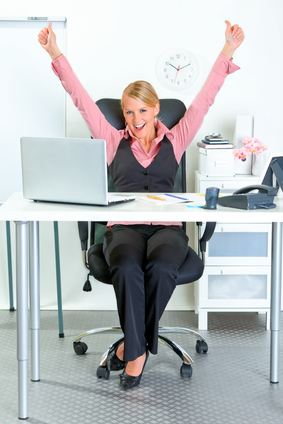 The Project Management Professional (PMP)® credential offered by Project Management Institute (PMI)® is a great asset for any project manager. It is a sign that you understand the roles and responsibilities of a project manager, and have the experience and expertise required to do your job well. As well as being practically useful for your day job, the credential is also a signal to employers that you take your role seriously and have spent the time investing in professional development.
Studying for the PMP® exam requires you to review the concepts and contents of the A Guide to the Project Management Body of Knowledge (PMBOK® Guide). You'll probably want to include some other study materials as well to make your personal revision schedule more interesting – variety in how you learn will break up your study and allow you to cover more topics quickly. However, how do you know when to stop studying and apply to take the exam?
A PMP exam simulator can help you assess your readiness for the PMP certification. A simulator is a piece of software that mimics the environment of the exam, down to the way the questions are presented. Using a simulator will give you an idea of whether you are ready to apply to take the real PMP exam. So how will a simulator give you that feedback?
1. PMP Exam simulators test like the exam will
While the PMBOK® Guide is a good starting point, the PMP exam itself will test more than just the contents of that book. A PMP exam simulator mimics the set up of the exam, and will include questions that come from concepts not found in the PMBOK® Guide. A simulator will ensure that you have a comprehensive understanding of all the material that will be covered in the exam
Simulators will also give you the experience of answering the types of questions that you will face on the test day. The exam requires you to understand, reflect on and respond to questions in a very short period of time. A simulator can help you get into the right frame of mind to process the information in each question and respond appropriately. The simulator will also display questions in the same proportions to how they will appear to you during the exam. Who knows, you might even encounter questions similar to the ones on your sample tests during the actual exam!
2. PMP Exam simulators are professionally designed
Self-study will only get you so far. You can find free PMP sample exam questions online, but there is no guarantee that these have been professionally put together, or that they reflect the latest version of the PMBOK® Guide. An exam simulator will have been professionally designed to simulate not only the testing environment, but also the style and difficulty of the questions. Taking sample exam papers through an exam simulator will give you an idea of how ready you are to take the real thing.
3. PMP Exam simulators help you gauge readiness with the 75% rule
The 75% rule is simple: if you are able to correctly answer at least 75% or more of the practice questions on your first try, then you are ready for the PMP certification exam. Answering a question correctly on your second try doesn't count. After all, you will only have one chance when it comes to the real exam. A simulator with 2,280+ questions will give you 2,280+ 'first tries'. This is plenty to build your confidence and gauge when you are ready to take the exam. Of course, the 75% rule is just a rule of thumb, but if you need to know how you are doing it is a useful benchmark against which to assess your abilities.
4. PMP Exam simulators prepare you for the exam day
Taking an almost 4-hour, 180-question computer-based exam is no easy feat. Many project managers constantly multi-task and it is rare to find 4 hours to dedicate to just one activity without interruption. A PMP Exam simulator will force you to find such a timeslot and practice your ability to focus on taking the exam.
However, your readiness for the exam is about more than just being able to answer the questions. You also have to prepare mentally for the rigors of taking the test. An online or classroom course, and other course materials, will give you a comprehensive grounding in the syllabus material, but a simulator will help you practice applying this information to exam questions in a realistic environment, against the clock
These four points show you how a PMP exam simulator can help assess your readiness for the PMP certification exam. The PMP credential has very high standards, so you should make use of every available tool to prepare yourself fully for taking the test. Knowing when to apply can be difficult, but a PMP exam simulator will help you decide when you are ready, by giving you the chance to review the concepts, types of questions and to prepare in a realistic environment. When you feel confident in your abilities – and your sample PMP exam test scores reflect the level you need to pass the real thing – then put together your application and apply to take the PMP exam.
We recommend you to watch this YouTube video about the 7 criteria to consider when choosing which PMP exam simulator to purchase.