What is a PMP® Exam Simulator?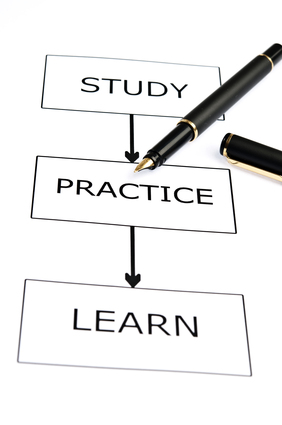 PMP exam simulator, PMP mock exam, PMP exam simulation software - different terms but synonymous in meaning.
What is it exactly? How can it help you prepare for the PMP exam?
The PMP exam is a 4-hour, 200 question, multiple-choice, computer-based exam that leads to the Project Management Professional credential. It is based largely on the contents of A Guide to the Project Management Body of Knowledge (PMBOK® Guide), although you will probably want to use other books as well during your exam preparation. The PMBOK® Guide is wide-ranging and covers many concepts: the exam contains questions from all the knowledge areas, so there is a lot of material for you to cover in your study.
A PMP exam simulator can form a valuable part of your exam preparation. As you would expect from the name, it simulates the exam. It is a piece of software – either on your computer or available online – that provides a similar environment to the PMP exam, giving you the chance to practice in advance of taking the real test.

Here is some more information about what to expect from a PMP exam simulation software:
A simulator presents real-like PMP Exam questions.
It mimics the online environment of the real exam, down to the questions. It shows you realistic PMP exam questions and gives you the chance to take some practice exams. The exam questions are also split into the same proportions as they will be in the real test. For example, only 8 per cent of the questions in the exam will come from the Closing process group. The exam simulator will show you questions in the same proportions, so you will get a feel for how often different areas of the syllabus will be examined.
A simulator allows you to practice.
We all need to practice things before we are any good at them, and taking exams is no exception. If you haven't taken a computer-based test before, the computer environment can be daunting. Using a PM exam simulator means you have the opportunity to sit many practice exams. You can do this at home, or at work, and you can make the experience as close to the real exam as possible by making sure that you have no distractions for 4 hours. Switch off your phone, and immerse yourself in the questions. Then you'll know exactly what taking the real exam will feel like.
A simulator shows you where you need additional preparation.
Taking practice exams is good preparation for the PMP exam, but don't get disheartened if you don't pass them first time. The purpose of "failing" at home is to understand which areas of the PMBOK® Guide you need to review. A simulator will show you which questions you got wrong and point you in the direction of what you need to revise. Use this feedback to work on the rest of your study schedule so you spend time focusing on the areas where you need more practice.
A simulator demonstrates that you are improving.
Much of your PMP exam preparation will be self-study, as preparing for the exam can take 8-12 weeks. During that time, it can be difficult to know if you are making any progress. It will show you where you are improving. Take a practice exam when you start your revision, and note the topics where you need more work. Then review these areas. When you take another practice exam, or work through some test questions in a non-exam environment, you'll get immediate feedback regarding whether you have got the questions right. You will be able to tell if you are making progress on the areas where you were weaker at the beginning of your studies.
A simulator gives you confidence.
One of the advantages of using this tool for your studies is that you will feel more confident about tackling the real exam. Having practiced with realistic questions and taken sample exams in an environment that reflects the testing conditions of the PMP exam, you will know what to expect on the day. Knowing what to expect removes much of the stress of taking exams: at least you are fully prepared and have already "lived through" an exam-type situation. The exam will appear easier, because you can focus on the content of the questions and not on familiarizing yourself with the online environment or the way the questions are presented.
In summary, a PMP exam simulator is a tool that supplements your personal study for the PMP exam. It provides you with a realistic, computer-based testing environment that enables you to practice reading, understanding and responding to the exam questions in a short period of time. Using this before taking the real exam is a good way to prepare yourself for both the exam environment and also the types of questions that you will be asked.
Having mentioned all the benefits of using a PM exam simulator, it's good to know what features you should consider when deciding to buy the best PMP exam simulator. Watch this video below to learn more!