Lessons Learned Management Techniques for the PMP® Exam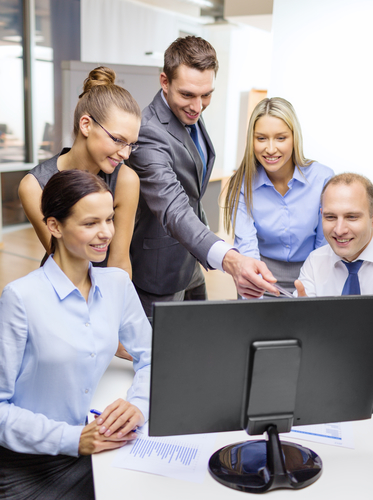 Learning the lessons of past projects is important if you want to improve as a project manager. Understanding what worked and what didn't is essential for your professional development when managing projects and for getting better outcomes each time.
This article contains everything you need to know about lessons learned management techniques to help achieve exactly that. Lessons learned management techniques for project management professionals are the knowledge and skills that a project manager needs to be able to use lessons learned to improve their projects.
They are different from the lessons learned about passing your Project Management Professional (PMP)® Exam. Those lessons are about exam practice and how other people prepared for and passed the PMP Exam. If you are in fact looking for lessons learned on how to pass the PMP Exam then you'll find lots of tips and advice at https://www.project-management-prepcast.com/ll.
Back to lessons learned management techniques: they form part of your PMP Exam so this article will both help you prepare for questions on the topic and give you the tools you need to learn from your experiences on projects.
PMP Lessons Learned Management Techniques: 3 Things To Know For Your Exam
'Management techniques' are just effective ways of working. They are how we capture, record, analyze and use lessons learned for continuous improvement in our projects.
Now we've got that cleared up, here are three essential things to know about them for your PMP® Exam.
First, the PMP Exam Content Outline specifically mentions lessons learned management techniques as an area of cross-cutting knowledge and skill. You should expect to get asked about them.
Second, lessons learned processes are useful across the whole project management life cycle from Initiating to Closing. However, lessons learned management techniques relate specifically to how you manage the process of gathering and sharing lessons learned on your project. This is more relevant to the Monitoring & Controlling and Closing stages of your project.
Third, while you probably haven't given much thought to how you manage lessons learned, the good news is that you most likely have all the skills you need. You simply need to know how to explain them and respond to questions about them in the PMP Exam.
The Lessons Learned Project Management Process
We project managers are always fond of processes and procedures! The generally accepted process for projects is that you collect the lessons, prioritize and validate them, and then store them somewhere while making them available to other teams. The process doesn't end there. The final step in the lessons learned process is that you reuse what you have learned. They feed into continuous improvement.
There is a fundamental difference between how lessons learned are often managed on projects that use a waterfall-based methodology compared to those projects that have chosen an Agile approach.
At a high level, Agile teams tend to be a lot more focused on continuous improvement and will review performance more regularly. Agile team retrospectives can focus on the team's working practices – how they work together, celebrating a job well done, bettering the relationships in the team, and often a more traditional approach focuses on the project tasks and deliverables and not how the team' performed together. This is an area that a waterfall lessons learned review could and should cover but is often forgotten.
Agile teams will also have release or sprint retrospectives where the focus is on the product or service covered in that release. On Agile projects you'll also have project retrospectives where you look at the whole project.
Waterfall project management approaches typically review project lessons learned towards the end of the project.
How to Run a Lessons Learned Project Management Meeting
Should your meeting be formal or informal? Both can work but you certainly need a formal outcome. The more formal structures work best when you think the discussion is going to be difficult because something went wrong or you worry that there might be blame apportioned to someone in the team.
Sometimes you'll only get the right people to attend if they feel it will be a formal event. If formality helps you get the right level of attention and commitment to the meeting, then go for that!
It's a good idea to use a facilitator if you can. They can help keep you, and everyone else, on track. Lessons learned sessions don't deliver any value when the discussion only focuses on what went wrong. A facilitator can help the group turn that into positives by eliciting what could be done differently next time and creating concrete actions to make sure it doesn't happen again.
Use an agenda, stick to time and follow all the other good meeting management techniques that you can.
Lessons Learned Project Management Questions
The best lessons learned project meetings are those that have been well-prepared. Create a list of questions in advance and send them to the attendees. This gives them the chance to prepare. It's hard to remember everything when you are put on the spot, even if your lessons learned meeting only covers the past phase or few months. Give people the chance to go through their records and remember what happened by letting them know the topics that are going to come up.
Here are some lessons learned project meeting questions to get you started:
What worked well?
What didn't work well?
What was challenging?
What lessons can we learn about that for future projects?
What actions are we going to do to make sure that future projects see and understand these lessons? (Examples: Building templates, updating the team wiki, changing processes, writing a new user guide, and so on.)
Were there any unintended consequences?
What skills did you need that were missing and how did you manage?
Were the right people involved at the right time?
What should we do differently next time? How are we going to do it differently?
If you need more questions the best starting point is to go back to your business case and objectives or project goals. Build your questions from there.
Lessons Learned: Project Management Challenges
Even though we have great lessons learned project management process and the resulting outcomes of our lessons learned meeting, we are faced with the fact that companies still don't actually learn from them.
We need to convert lessons learned, which are usually backwards looking, into a tool that is forward looking and helps us to avoid past mistakes in the future. Convert the lessons from your project review meeting into actions.
For example, if one lesson pointed out that you didn't spend enough time in project planning, update your project management plan templates to add in more time so that on the next project you're prompted to allow adequate time for the work.
Making the same mistakes over and over again costs money and impacts on productivity, so learn from other project managers and their project as well. Ask your project team what they learned about doing similar things in the past and what you should be looking out for. Review whatever databases or documents exist before you start, including your own file of notes if you have one.
Next Steps For Learning About Lessons Learned
There's of course a lot more to learn about lessons learned than we have space to discuss in this article. Make sure that your PMP training course covers what you need to know. The PM PrepCast contains everything you need to know about lessons learned management techniques, and everything else required to get you through the PMP Exam. Find out more at http://www.pm-prepcast.com/pmprepcast