Student Profile: Althea Artis, PMP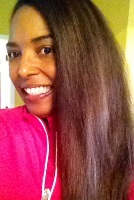 I am a Clinical Project Leader for a french pharmaceutical company based in the US. I have 20+ years experience managing global teams virtually to conduct clinical research studies.
I set a timeline goal to sit for the PMP exam by the end of 2014. The first item I studied was the PMBOK Guide Version 5. I read one chapter of the PMBOKGuide per week and reinforced learning objectives by reviewing PM modules provided by my company.
Five (5) days before the exam date, I used the PMP exam simulator taking a 4-hour test each day to prepare my test taking strategy along with the "Dump Sheet". On exam day, I reviewed my "Dump Sheet" and flash cards as a last minute review.