Project Management Skills or Industry Skills?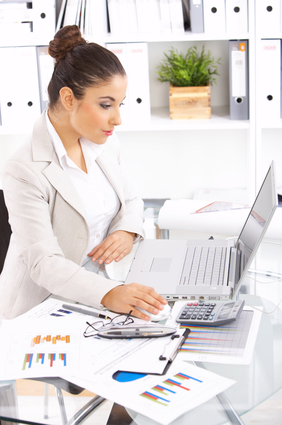 I just received the weekly Community Post from the Project Management Institute (PMI)® in my mail. At the bottom of this newsletter they usually add their Quick Quiz (but the logo they use looks like an ad for the Doubletree Hotel... anyway...). Today's question is this:
To be a good project manager, how much do you have to know about the industry or business that you are serving?
A. It is more important to have a good project management foundation than to know the business.
B. Each business is so different, in-depth knowledge in the field is key to a successful project.
C. Organizational politics drive project success, so focus on your ability to sway management.
D. Project success is random, so all you can do is work with the skill sets you have.
Guess what... the PMI®'s answer is A. What a surprise.
Over the last 3 years I have done about 60 interviews with project managers from around the world, and the last question of many of these interviews was exactly the one above. I may have used different words, but it was, in essence, this question.
What I have learned from the answers I received is this: You need to have a good mix of industry skills, business skills and project management skills. Just like with the traditional triple constraints, where one affects the other, you cannot simply ignore one of these three factors here. They must be balanced and work together.
Let me paint you a picture: Would you like to have a banking software project manager build the bridge that you drive across 4 times a day? Would you trust a construction project manager to manage the development of the next airbus airplane? Should an aviation project manager be in charge of developing a highly complex medical robot? Or should a health care project manager develop financial software?
I am sure that each of them may rise to the challenge and deliver a solid project result. But I would definitely have to question the wisdom of assigning them to these individual project challenges considering their background. I have no problem with stretching your abilities and trying out something new. But in order to deliver a good product for any industry you will need a good foundation in that industry. No matter how many specialists surround you.
In proposing A. as the correct answer to this question the PMI simply shows its bias. And that it will stay true to its mission no matter what we find out there in the "real" world.