Create and Use Flash Cards to Pass the PMP® Exam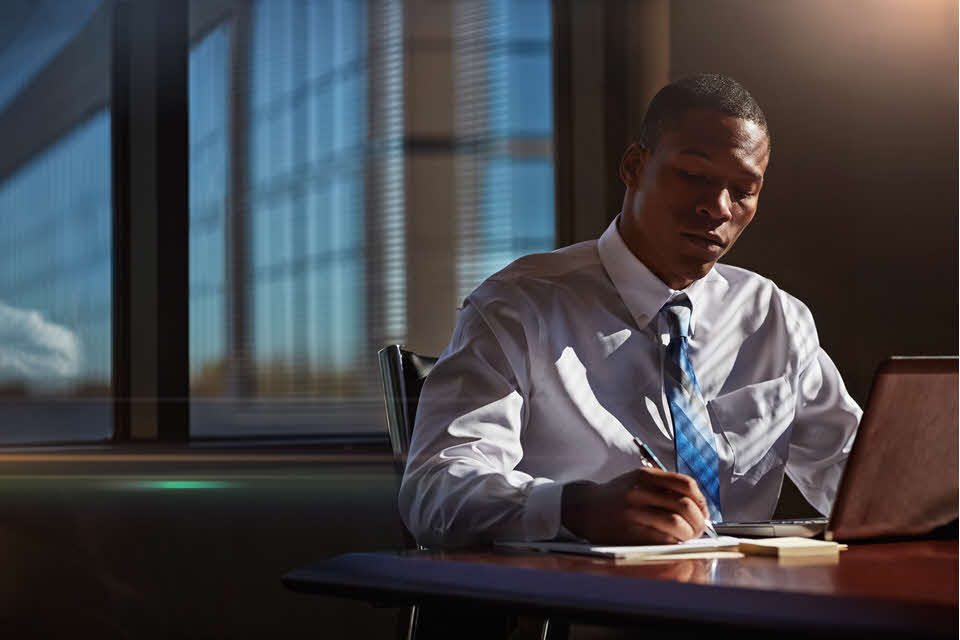 As you begin to dive into the formidable goal of passing your Project Management Professional (PMP)® exam by Project Management Institute (PMI)® you will find there are many tools and techniques that can be implemented to make your studying not only easier but less stressful.
While navigating through the numerous study guides and websites you will find a never-ending amount of information on free PMP® resources, some of it will be very helpful, and some of what you find will not be. When you sit for the PMP exam anything in A Guide to the Project Management Body of Knowledge (PMBOK® Guide) is testable. Memorization alone will not provide you with enough to pass your PMP, you must fully understand the material that will be on the test to a granular level.
Should I Use Free PMP Flashcards?
There are many free PMP resources you can seek out to assist you in studying and passing your PMP exam. One of the most beneficial tools you can create during this exam prep is by creating and using PMP exam prep flashcards for the 6th edition of the PMBOK® Guide.
Free PMP exam prep flash cards can be one of your best tools in your training toolbox. The reason for the flash cards being so vital in helping you pass your PMP exam is because most people think they need to study for hours nonstop, when in fact, finding such a large chunk of time to set aside for that is very difficult, which can often end in frustration and lack of progress with your learning. Now, with free printable PMP flash cards that you create studying can be broken up into much smaller time slots to relieve that frustration of having to set such challenging time boundaries.
If you carry the PMP flash cards with you everywhere you can almost always find time to study for 10 minutes. This studying can be completed while commuting on public transit, waiting for a friend at a restaurant, and even during the 7th inning stretch of a baseball game. With PMP exam prep flash cards you can almost always find a short amount of time to get some studying in that will be beneficial to you and build your knowledge and confidence as you move towards sitting for the PMP exam. These smaller time increments will increase your retention and not only help avoid study fatigue but will allow your mind to constantly be in a heightened retention mode which will constantly improve your memory as you delve further into studying for the PMP exam.
Pitfalls of Memorization For The PMP Exam
Falling into the mindset that the PMP exam can be passed by simply memorizing definitions and formulas is a common mistake for many professionals preparing to study for this prestigious certification exam. There are formulas and terms that you must know, and memorize the definition to, and in most cases, they will have to be known word for word. These are examples where memorization is required for this exam, but a majority of the PMP exam will test your in-depth knowledge of project processes and full comprehension of how a project is to be successfully initiated, planned, monitor and controlled, executed and closed. .
PMP flash cards will not be able to assist you with this deeper understanding of the exam, however, for many of the formulas and definitions, the PMP exam prep flash cards will be extremely beneficial as you travel the path to success in passing the PMP exam. While developing healthy study habits it is important to realize what the PMP exam is actually looking for you to understand and use in a real-world project environment. Meeting and grasping those requirements will crucial in enabling you to pass the exam on your first attempt.
Why Should You Create Your Own Flash Cards?
When first beginning to study for your PMP exam there will be numerous offers and companies communicating with you in the form of advertisements in email and on your social media for all kinds of different training courses, tests, and even entire study guide kits designed assist you in passing your PMP exam on the 1st attempt. It is very tempting to go overboard and spend a fortune on several of these. Each person has their own unique way of studying and passing the PMP exam. There are several advantages to creating your own flash cards instead of purchasing them through a 3rd party.
Sitting for the PMP is an investment in yourself, but it can take a financial investment to complete the goal of obtaining your certification. Most likely before you sit for the exam you will have paid for the following:
PMI® membership- $129 USD
Local Chapter- $20-$50 USD
Sit for the PMP Exam- $555 ($405 if a PMI® Member)
3rd Party Study Class/PMP Boot Camp- ~$1800 USD or more
As you can see the costs begin to add up quickly. Even if your employer is paying for many of these costs, they probably will not pay for your study guides and individual study courses for the PMP exam. So why pay for PMP flash cards when you can create them is the question?
Should I Make My Own PMP Flashcards?
A less financial, but more applicable reason to create your own free PMP exam prep flash cards is by understanding how we retain the knowledge of the material we study. In most cases, by reading material you will retain only 10%, which is not conducive for the amount you need to learn and retain for this exam. Now, if we handwrite the material the 10% retention rate moves up to around 30%. This will almost instantly contribute in your potential success by having the ability to retain such a sizable amount of information over a short period of time. Repetitive use of these flash cards will force out any inconsistencies in your retention of the needed material out of your memory.
For added benefits using these free PMP exam flash cards in noisy or, higher stress environments can mimic the anxiety you may feel on exam day. For example, try reviewing the material on the flash cards while in a busy restaurant or during a sporting event. This is a sure-fire way to know you have the material down and can regurgitate it anywhere at any time. On old military strategy comes to mind "train as you fight", meaning if you will be stressed during the exam then you should study under a similar environment so you are used to those feelings and not blindsided by emotions as you enter the exam.
With so many challenges to overcome while studying and obtaining the PMP Certification choosing the path of least resistance in any aspect along the way can alleviate an enormous amount of rework and stress throughout this study period. This does not advocate taking shortcuts to learn the material, there will be no way around having to put in the long hours and hard work to achieve this goal, but by improving your study habits and having a full understanding on successful study habits will indeed make this journey less daunting and provide yourself with successful results.
What Will my Flashcards Consist Of?
Creating your own free PMP flash cards will take some time, but the time spent will aid in boosting your memorization of the information you require to pass the PMP exam. This is not a timed event, and the more focus you spend on these flashcards the greater the benefit will be. Since there is so much information that can be transcribed onto your flash cards determining what to use flash cards for at first can be a bit overwhelming. Below are a few suggestions for flashcard material.
Formulas
Inputs and Outputs
Tools and Techniques
Processes
Framework
Project Lifecycle
Acronyms
Definitions
Don't end with this shortlist of suggestions. Be sure to add any material you are challenged with or that you cannot untangle in your mind. The PMP prep flash cards should be short and simple so that you can visualize the PMBOK® Guide at a micro level. This will help you fully grasp each piece of the PMBOK® Guide in order to grasp the depth of knowledge required for the PMP Exam.
Adding Creative Angles to Enhance Your Flashcards
For the most part flash cards that people use for studying are just questions on one side and a written answer on the back. This, of course, is an acceptable way to go through and use PMP prep exam flash cards, but by adding some new strategies to your flash cards you can greatly improve your success in memorization. Now, as mentioned earlier, writing out your own flash cards will increase the success of your memorization, but there are other ways to increase your retention of the material by even more. Below are a few quick tips to add a fun and creative way to increase the usefulness of your PMP exam prep flash cards:
Using pictures (be it mental pictures or actually drawn out on your flash cards) on some of your flash cards can greatly increase the success of your memorization. The pictures will be an individualized way for you to remember definitions and formulas
Use of mnemonics to create connections to improve memorization- This tip will also be individualized as a way of improving memory. By substituting definitions or formulas as hobbies you enjoy can increase ease in memorization. If you have a fondness of sports cars, for example, you can use a model or brand of car in substitution of the actual word or formula to assist in mentally bridging the two together. This tip will be even more beneficial in helping with the more difficult definitions or formulas that you just aren't able to fully grasp in actively remembering.
Read your flash cards aloud- Although this can be annoying to those around you (especially if done in public) there are benefits since studies have shown speaking aloud does indeed improve memory of items that otherwise you may have difficulty in remembering.
Use flash cards both ways- By reading the backside of your free PMP exam prep flash cards and then answering what the original question was will not only allow you to look at the information from a different perspective, but also free up the monotony of going through the same card time after time.
© 2019 OSP International LLC. All rights reserved. This copyrighted article may not be reproduced without the express written consent of OSP International LLC.