Correct PMP® Eligibility Title if not a Project Manager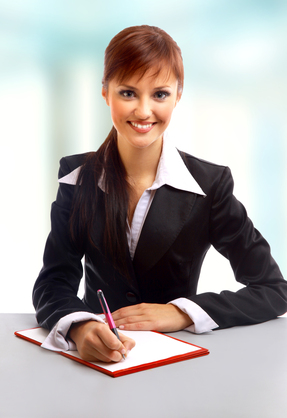 Are you wondering if you can take the Project Management Professional (PMP) ® exam or not?
You might have various concerns regarding the PMP® exam such as your designation, size of the organization and benefits of PMP certification in career development. Well, then here I am to address some of your concerns and help you develop an in-depth understanding about how the PMP certification can be beneficial for you.
Can I Become PMP Certified Without the Project Manager Title?
YES! You can take the PMP exam even if your title is not project manager. To take the exam you need to have the appropriate authority and responsibility rather than the designation: The PMP certification is a credential for those who lead and direct project teams.
A professional with a PMP certification is recognized worldwide to handle projects with diligence and constructive approach. It certifies your expertise in project understanding, time management, risk management, quality control, leadership, budgeting, communication, documentation and integration. All of these skills add value to the organization.

If your role in the current organization involves project management and you have proficiency in handling projects and team related issues then you should definitely go for the PMP certification. It provides you with a strong foundation to effectively manage projects. The idea is not to concentrate on the title but on your responsibilities.

Even if your title is not anything close to a project manager, as long as your role involves handling different processes of a project you can go ahead with the PMP certification to be a an even more successful project manager.
What are some PMP Benefits?
According to Foote Partners LLC, an IT workforce research company, projects managed by people who are not PMP certified project managers have only 25% success rate in contrast to 75% success rate of projects handled by PMP certified managers.

The PMP certification offers immense benefits for you as well as your employer. As a general rule, holders of the PMP certificate have higher salaries, receive more job promotions and better job prospects. A PMP credential gives you the most sought after appreciation and visibility within your organization. Hence, your prospects of growth in your current job and getting a new job increase manifold after being a certified PMP.

Employers who hire PMPs are much more confident about the core competencies of their employees in project management. As a PMP you will be responsible for all aspects of a project such as demonstrating knowledge, understanding and leadership to deliver the project within time constraints, resources, scope and budget. Your role will not only be to lead and direct the project but also oversee project team members.
What are some Roles on the PMP Application Form?
Here is another area where you can see the importance of role over title: On your application for the PMP certification you need to select one of the following roles:
Project Contributor
Supervisor
Manager
Project Leader
Project Manager
Educator
Consultant
Administrator
Other
So, you are not really asked for the title, you are actually asked for your role. If your role is not included among the options provided, then select 'Other'.
What are some more PMP Certification Criteria?
If you have a bachelor's degree you must show a minimum of 4500 hours of project management experience or a minimum of 7500 hours of experience otherwise. The experience should span across all the five process groups of initiating, planning, executing, monitoring and controlling as well as closing. However, you do not need to have experience in every process group in every project that you have worked on.

You might have joined some projects midway or left some in the middle. All of those projects can be taken into account. However, some experience in all the process groups on any of your projects is required.

You also need to complete at least 35 hours of project management education. This is officially called "35 contact hours". You will be required to put in the start date, end date, name of the course provider as well as name of the training course when filling in the application form. Pretty much any training that relates to the 9 knowledge areas of the A Guide to the Project Management Body of Knowledge (PMBOK® Guide) qualifies.
You can find the complete list of PMP eligibility criteria in the PMP Handbook.

So does your role meet these criteria? Then go ahead and become a certified PMP! It is a step ahead towards enhancing your career and increasing your professional growth. Put yourself in the limelight, and maximize your earning potential without any further delay!
How do I Identify my Eligibility for PMP Certification?
Start by reading our article How to Identify your PMP Exam Eligibility and then also watch the following video: