No More Brain Dumps During Exam Tutorial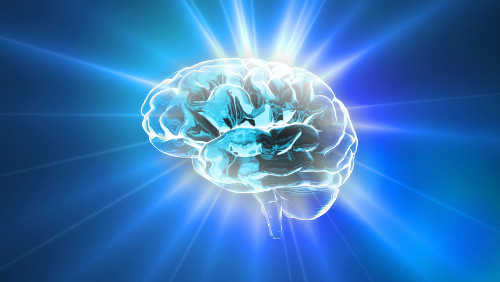 Effective immediately, Project Management Institute (PMI)® and Prometric have made the following change to the examination format of all PMI® certifications: You are no longer allowed to take any notes during the 15 minute time of the tutorial.
Here is what this means for you.
PMI Brain Dump Policy
Here is PMI's policy on this matter and what will be enforced at Pearson VUE testing centers:
Testing candidates can start to utilize their scratch paper/note boards once the exam has officially started
Doing a "brain dump" during the 15 minute tutorial period or prior is not allowed
All scratch paper/note boards will be collected at the end of the testing session
Are Brain Dumps Now Forbidden?
No. The policy states that you are still allowed to use a PMP brain dump, but you are simply not allowed to write it down during the 15-minute tutorial. You have to wait until the exam has officially started. And once the exam clock is ticking, then -- and only then -- are you allowed to write down your brain dump.
Writing down your brain dump after the exam countdown has begun will of course "eat up" exam time that you could spend answering questions. So if you are concerned about not having enough time to answer all questions, then spending time to write down your brain dump may not be for you. However, spending a moment of your actual exam time in the act of getting everything you memorized onto paper will additionally give you confidence in your exam knowledge, and you now have a physical reference to go back to during the heat of the exam.
PMI Still Allows Brain Dumps
To clarify the policy, Gregg Shaffer (who was a Manager, Registered Education Provider (R.E.P.), which is now the Authorized Training Partner Program) posted the following comment on LinkedIn:
To be clear, PMI still allows "brain dumps." However, because of the importance of the tutorial, PMI simply states that the practice of "brain dumps," in alignment with industry best practices and standards, not be allowed until after the tutorial is completed. We ask all to please respect and follow this direction.
We Recommend: When in Doubt... Ask!
At this time it is still early days and the exact implementation of this new policy may vary from one testing center to another. We therefore advise our students to ask the following questions before walking into the testing room:
When am I allowed to start making notes on the scratch paper / note board?
What am I allowed/not allowed to write onto the scratch paper / note board?
What else should I be aware of in regards of using the scratch paper / note board?
Student Experience
Here is what one of our students reported back regarding this new policy:
When I did my exam last week, I went in knowing I couldn't do a brain dump. So I spent 5 minutes going through the tutorial, started my exam, and did the brain dump as soon as I started the exam. If you go into the exam treating it as a 3 hour and 50 minute exam instead of a 4 hour exam, then you can take the time to do your dump, and just pace yourself slightly faster to complete the rest of it.
I was given my paper when I was seated, and told that I wouldn't be able to write anything until I clicked the "start" button. Although in my case, I just had a bunch of EVM formulas, and in the end, there only a handful of questions that required EVM formulas...
Matt Mcdonnell
A Brain Dump is NOT = Exam Success!
Lastly, don't forget that a brain dump will not 'make or break" your exam. It is nothing more than a security blanket. The real factors that will bring you success on the exam are your experience as a project manager, your understanding of the material, and the hours and hours of preparation and taking sample exams that you put in.
Having Your Personal Brain Dumps is STILL Valuable
Are you wondering if you should still develop your own, personalize brain dump, what to put on it and what the "secret" of a brain dump is? Read this article:
The Secret Of Creating Your Project Management Professional (PMP)® Brain Dump
Read this Forum Post
For additional details please visit our website forum where we have an ongoing discussion on this topic.