What You Should Know About The PMI® Code of Conduct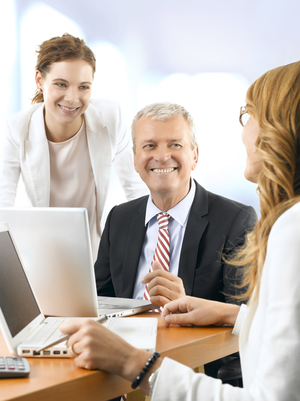 Daniel Hendling, PMP about the PMI® Code of Ethics and Professional Conduct.
For some of us it might have been a while, though it is still valid for each and any of us. The PMI® Code of Ethics and Professional Conduct. If your PMI® certification has been a while ago you might have got to know a former version of it. In the past there were different Codes – today there is just one Code of Ethics and Professional Conduct, binding for all of us.
The Code of Conduct describes the professional behaviour which is mandatory for you working in a PMI context. The rules mentioned in this article concern aspects which en-able you to work in a sustainable manner.
The core values supporting the PMI Code of Conduct are as follows:
Responsibility
Respect
Fairness
Honesty
It consists of aspirational and mandatory standards. Though as a matter of fact your compliancy with its aspirational standards is harder to measure or link to hard facts, they are similarly binding for you like the mandatory standards. They are not optional. The mandatory standards consist of clear behavioural guidelines according to PMI's core values. Not sticking to them might lead up to disciplinary measures by the PMI Ethics Review Committee.
To whom does the PMI Code apply?
The Code of Conduct applies to each individual which
is Member of the Project Management or
is not a PMI member, but is owning a PMI® certification or has started a PMI certification, or
is supporting PMI® as a volunteer.
How can the PMI Code support you?
For you as a person the Code of Conduct can help you performing your work according to ethical and professional aspects. As the Code of Conduct applies to everyone working according to the PMI standard it ensures that everyone has the same idea and understanding of which criteria apply to their way of working.
If you want to drive the establishment of sustainable project management within your company the Code of Conduct may help you as a binding, formal reference.
This article reflects certain aspects of the Code, which have a sustainable effect on your project work. Nevertheless the whole Code is mandatory for you. It is recommended to read the whole Code of Conduct again, just to be reminded of the full range of its contents. You find the PMI® Code of Ethics and Professional Conduct in the relevant handbook, e.g. the PMP® handbook.

Responsibility.
The Code is pretty clear on the fact that each of us is responsible for what we are doing, our decisions and any of their consequences. Especially the consequences on society, public safety, and the environment. If you're making a mistake – which might be making mistakes as well as omissions – you have to react immediately. In order to recognise a mistake you need to know any existing rules and laws. The Code of Conduct obliges you to inform yourself and work according to these. If you discover that someone else doesn't stick to the Code's standards or any other mandatory rules you have to inform the appropriate body, e.g. the management. And optionally the person themselves. Not the other way around, but of course only, if your accusation is substantiated by facts.

Respect.
The Code of Conduct sees here your obligation to take care of yourself and others. This includes people, money, reputation, the safety of others, and natural or environmental resources. Treating each other in a respectful way means mutual trust, confidence and fostering collaboration. In negotiations you lay all cards on the table. You do not exercise the power of your expertise or position to influence the decisions or actions of others in order to benefit personally at their expense. You stay at eye-level with everyone.
Respect includes supporting an environment of diversity, in which everyone's opinion and view is accepted and valued. Values, norms and customs are different among people, societies and countries. The Code of Conduct obliges you to get to know them (simply by asking) and behave without offending any of them. This obligation is not just up to yourself: You also have to make sure that within the project team everyone behaves accordingly.

Fairness.
Fairness means that you act and decide impartially and objectively. Independent from your own interests, which might be conflicting, free from prejudice and favouritism. Everyone gets the same opportunities. Each decision making process is transparent and visible to everyone. Potential and real conflicts are anticipated and dealt with proactively, especially if they are conflicts of interest. Knowledge and information is available to everyone.

Any type of discrimination is out of the question.

Honesty.
Considering the Code of Conduct we are obliged to communicate and act honestly. This means to earnestly seek to understand the truth, and to decide and act in a truthful manner. Truth includes giving accurate and reliable information in a timely way. If you are not sure whether any information is correct, you have to question it.
Our obligation includes the ability to tell the truth even if this is not comfortable to everyone. And to create an environment where everybody feels safe to say the truth. Definitely not acceptable is any kind of making misleading or false statements or withholding information.
It is important to understand that the Code of Conduct gives us a fundamental guidance in all our behaviour – not limited to certain situations, people or organisations. It applies to all our work, not just the project team or the most important stakeholders. And it doesn't just affect situations here and today, but also in our future.
About the Author
Daniel Hendling, PMP, works as Deputy President and Board Member of PMI's Austria Chapter being responsible for Volunteers and Membership. He supports the PMI Educational Foundation, PMI's social arm, developing educational programs for young people in project management.
Watch this YouTube video that answers the question "How do I claim my PDUs from PMI?". Learn how to access the PMI's CCRS system and then look at the starting screen for each of the 6 categories in which you can claim PDUs.