Begin your PMP® study with The PMP® Credentials Handbook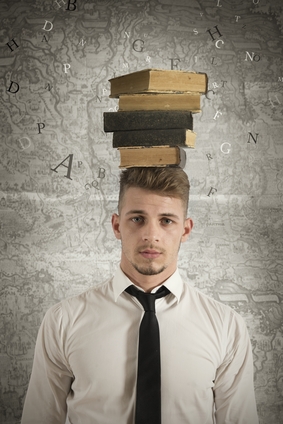 The Project Management Institute (PMI)® has published the Project Management Professional (PMP)® Credentials Handbook, which you can find at the following URL: http://www.pmi.org/Certification/~/media/PDF/Certifications/pdc_pmphandbook.ashx. The Credentials Handbook explains everything that you want to know about the process of taking the PMP® exam and becoming PMP® certified. It discusses the following topics and questions:
1. PMP® Eligibility
Eligibility: Who can take the exam? How much project management experience do I need? What are these 35 contact hours all about?
2. PMP® Exam Information
Examination Information: What is the format of the exam? How much does it cost? How do I get my score? What about re-examinations? Can people with handicaps take the exam?
3. PMP® Exam Day
Taking the exam: What form of ID do I have to bring to the exam? What if I have to cancel? Can I appeal if I fail?
4. After the PMP® Exam
After the exam: How do I keep my certification active? What is the professional conduct I have to follow? Can I tell others what the exam was like?
Reading this handbook only takes about 20 minutes and it should be the FIRST 20 minutes on your journey to becoming a certified PMP®. It will answer most of your questions about the procedures of applying and taking the exam.
You can find this tip and more than 125 PMP® related links at our Resources section. It's also a great chance to begin using your MP3 player to study for the exam.
P.S. One thing that the handbook does not specifically mention is that you do not need any PDUs for taking the exam. You will have to collect 60 PDUs for every three years after you pass the exam in order to keep your certification. Bonus tip: Once you are a PMP® you can listen for free to The Project Management Podcast™ (http://www.project-management-podcast.com ) and earn 60 Free PDUs just by listening.
Watch this YouTube video to know if you are eligible to take the PMP exam.