7 No Non-Sense Tips To Save on Your PMP® Exam Preparation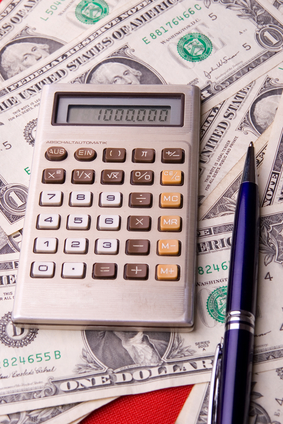 Studying for and earning your Project Management Professional (PMP)® Certification can be a costly affair! Some training courses can cost several thousand US Dollars.

However, there are ways to cut your costs and still have access to valuable and useful study tools.

Below we will discuss several ways you can lower the cost of studying for and obtaining your PMP® Certification that does not include spending a lot of money. Read through our seven savings tips and you'll see that lowering your cost of PMP Exam preparation is not that hard!

Savings Tip 1– Join Project Management Institute (PMI)®
If you are not already a member of the PMI®, join. You are not required to be a member of PMI to take the PMP Exam, but being a member can lead to substantial savings. The cost of membership is only $129 USD plus a $10 USD application fee, which is negligible compared to the savings you can see. First, you will receive a member discount of $150 USD for the PMP® Exam. Second, you will have access to resource material at a reduced cost or even free. As a member of PMI you will have access to a free PDF copy of "A Guide to the Project Management Body of Knowledge (PMBOK® Guide)", a savings of around $40 to $50 USD. Third, as a PMI member you will have access to PMI eReads which contains several PMP® prep books that you can read online at no cost.
Savings Tip 2 – Join Your Local PMI Chapter
In addition to becoming a member of PMI look into joining your local PMI chapter. Not only will you meet other individuals in the project management field, some of which are also working toward obtaining their PMP Certification, local PMI chapters generally offer good inexpensive PMP® Prep courses. As a member of a local chapter you can save from anywhere from $100 USD to $300 USD (depending upon your chapter) on the cost of attending a PMI Chapter PMP Prep course.
Savings Tip 3 – Buy Used Resources to Lower The Cost of PMP Exam Preparation
Look for second hand resources. When you are looking for PMP® Exam Prep Guides check out websites such as Amazon or EBay for second hand copies, just make sure to purchase the correct edition of the resource to go with the current exam.
Savings Tip 4 – Use Discount Coupons to Save on The Cost of PMP Exam Study
Coupons can be found for just about anything, and that includes PMP® Prep materials. When you have identified a PMP® Prep product you would like to purchase, take a few moments to do a web search for discount coupon, a few moments of your time can pay off. For example, the best place to find the most current coupons for The PM PrepCast is on Facebook at http://www.facebook.com/PrepCast.
Savings Tip 5 – Look for Contests
Look for local contests, often companies will give away their PMP products as marketing tools at PMP® Chapter meetings. For instance, we offer several of our products as a door prize at PMI Chapter dinner meetings around the world. Check to see if your chapter is giving away any free study resources at their meetings.
Savings Tip 6 – Look for High-Quality Low-Cost Courses
When you are looking for PMP Exam courses to attend, make sure to take your time when researching and comparing courses, there are many on the market to choose from. Keep in mind that the most expensive is not always the best and the least expensive is not necessarily the worst. Read the reviews and testimonials of those who have taken the course. If you cannot find a review or testimonial for the course on its website, take advantage of one of the many online PMP Prep forums and ask if anyone has taken the specific course you are interested in and ask if they would recommend the course they have taken. The opinions and experiences of others who have paid for and taken a course can be very valuable, and it is free.
Savings Tip 7 – Look for High-Quality Low-Cost Exam Prep Products
Don't buy the "cheap" stuff when it comes to PMP Exam prep products like books, flash-cards, apps or formula study guides either. Do your research. There are many high-quality low-cost PMP® Exam prep products on the market to help you study for your PMP Certification. But you do need to take into account that there are also some "cheap" products out there that cost very little and offer very little in regards to actual valuable training. Look for customer recommendations to ensure you would be purchasing quality training materials prior to making any purchase.

Conclusion

Becoming a Project Management Professional can be a costly venture, but there are ways you can lower the cost of PMP exam preparation. One is as a member of PMI you will reduce your exam fees and receive a free PDF copy of the PMBOK® Guide to study. By also joining your local PMI Chapter you will have access to any PMP Exam prep courses the chapter offers at reduced cost. You can also save on study materials by shopping for second hand materials, seeking out coupons, and even possibly receiving free promotional materials at PMI Chapter meetings. Remember that high-cost does not always signify high quality and low-cost does not always equate to low quality. Do your research and look for positive reviews and testimonials from those who have purchased PMP® Exam prep materials and have taken PMP Prep courses. One low cost resource that will give you everything you need to prepare for your PMP® Certification is The PM PrepCast at www.pm-prepcast.com. This course is created by a Trusted and Experienced Education Provider and available at the fraction of the cost of similar exam preparation tools.
If you want to learn more about how The PM PrepCast can help you with your PMP exam preparation, you can watch this short video: