PMP® Material NOT in The Guide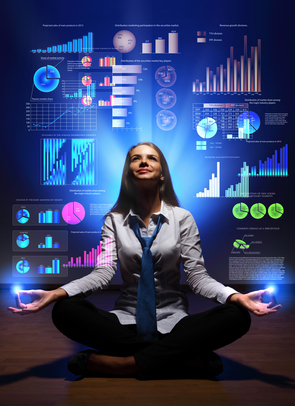 If you are studying for or plan to study for the Project Management Professional (PMP)® Exam you have likely heard you need to read A Guide to the Project Management Body of Knowledge (PMBOK® Guide) at least three times. But, did you know that reading the PMBOK® Guide is not enough to pass the PMP® Exam? One popular misconception concerning the PMP Exam is that it is based solely on the PMBOK® Guide. It is a great study tool but there is material on the PMP Exam that is not covered in the PMBOK® Guide so you need to locate and select quality supplemental resources to cover this additional material. The PMP Exam covers a variety of questions to include those that are based on the PMBOK® Guide, situational type questions and those that cover other project management concepts not necessarily included in the PMBOK® Guide. Here we will look at some additional resources you can use to help ensure you are as prepared as possible for the PMP Exam.
Why Should Supplemental Resources Be Used?
The PMBOK® Guide is a wonderful study tool that contains the majority of the content you need to learn for the PMP Exam. However, it does not cover all of the content you will encounter while taking the exam. One place to start is to read the Project Management Professional (PMP)® Examination Content Outline, which is published by the Project Management Institute (PMI)®. It provides detailed information pertaining to what the PMP Exam covers but also includes skills, knowledge and tasks that are not covered within the PMBOK® Guide. Let's take a look at an example of question that could appear on the PMP Exam that would not be covered by the PMBOK® Guide:
The team members do what the project manager tells them because she has the authority to provide negative feedback in their appraisals. Which of the following types of power describes this situation?
A. Referent Power
B. Formal Power
C. Technical Power
D. Coercive Power
Correct answer is D
Explanation: This is an example of coercive power. The project team is afraid of the power that the project manager holds and therefore does what she tells them to do because of this fear.
Reference: French and Raven's Five Bases of Power
If you knew the answer to the sample question above, that's great! If you didn't there is no need to panic. Just follow good testing techniques by first reading the question and available choices then making your best educated guess. Don't spend too much time on a single question. Mark it if you need too, then return to it once you finish the rest of the exam.
What Are Supplemental Resources?
What types of supplemental resources are available that cover additional skills, knowledge and tasks? There are several options available to you. One option is a PMP Exam study guide, also called PMP Exam prep books. These cover much of the same content as what is in the PMBOK® Guide but are worded and explained in a manner some find much more relatable and easier to understand.
Other possibilities include PMP Exam simulators and free practice questions. Not only do they provide for an opportunity to practice answering questions but they also help you identify the knowledge areas where you are strong and those in which you are weak. This is a good way to help you determine where you need to spend your valuable time studying. Just make sure you use a simulator or questions professionally produced by a Trusted and Experienced Education Provider.
Then there are the more portable options such as flashcards, mobile apps and podcasts. PMP Flashcards are an easy study tool that can be used just about anywhere or anytime; they are small and can be used to test your knowledge in your spare time; and there are even electronic flashcards that can be accessed on your phone. PMP Apps are also becoming increasingly popular and there are many to choose from, some of which are games and others that use alternative methods to teach concepts. PMP Podcasts are also a great portable PMP Exam training option that allow you to listen to or watch PMP-related lessons wherever you are and whenever you have a few spare moments.
Finally, if you are looking for a more traditional face-to-face type of resource, check out your local PMI chapter. There you can find motivation to study for the PMP exam, possibly a study group, or even formal PMP Exam prep classes. Many students also find that formal PMP Exam training or PMP Exam coaching is often an effective method of receiving this supplemental information.
Where Can I Find a PMBOK® Guide Free Download?
If you were to order a hard copy of the PMBOK® Guide from Amazon you could expect to pay over $50.00 U.S. plus shipping. If you are, or become, a member of PMI you can access a free electronic PDF version of the PMBOK® Guide. This can be downloaded to your computer and opened using your PMI password. In case you were wondering, yes you should read the PMBOK® Guide multiple times. That is a given because it is the basis for a large portion of the PMP Exam content. You should also look at other resources that cover those concepts not discussed within the PMBOK® Guide but mentioned in PMI's Project Management Professional (PMP)® Examination Content publication.
As you can probably see, supplemental resources can come in a various formats, so select the format that is most convenient for you and your study plan. The body of PM knowledge is vast and it is impossible to predict exactly what will be covered on the PMP Exam. However, you can increase your probability of success by being completely prepared for the exam. Don't stress or go overboard when studying these additional concepts; but keep in mind, it is often that while studying these additional concepts that the PMBOK® Guide topics become more clear or more easily understood. Also, as you are studying these concepts, remember that they not only help you pass the PMP Exam, but will also help you be a better project manager.