The PMP® Exam is Changing on 2 January 2021
UPDATE: The Project Management Institute (PMI)® has announced that the exam change is moving to 01-July-2020:
Here is the announcement:
In June, PMI announced a significant change to the Project Management Professional (PMP)® certification exam. Stakeholders began sharing feedback immediately and the consensus has been they feel they need more time to prepare. We are responding to this feedback with a decision to delay the PMP exam change.
The last day for candidates to take the current version of the PMP exam is now 30 June, 2020. Starting 1 July, 2020, the PMP exam will reflect the new exam content. If you have any questions about how this date change may affect you, please contact Customer Care.
Please note that while the article below has already been updated to reflect this new date, some items remain to be determined. For example, we are not yet 100% certain if we will publish the updated PrepCast on 2020-03-31 or 2020-04-30. We will be reviewing our internal schedule over the coming weeks and update this article accordingly.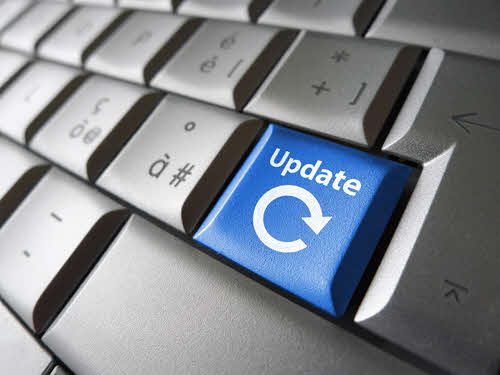 The Project Management Institute (PMI)® announced that a change is coming to The Project Management Professional (PMP)® exam in January 2021. In this article, we explore what this means if you are currently studying for your PMP® exam. (Spoiler alert: Don't delay. Take the exam NOW!)
To learn more about this change directly from PMI®, please visit the following page https://www.pmi.org/certifications/types/project-management-pmp/exam-prep/changes
And if you have any questions that are not answered anywhere, then please visit our PMP Discussion Forum where we have a dedicated discussion thread to answer any questions that you may have at this time.
Note: This article will be updated whenever new information becomes available.
Check back often and see the Changelog at the bottom of the article for recent updates.
Why is The PMP Exam Changing in 2021?
The exam is changing because our jobs as project managers have changed.
Every 3-5 years, PMI® conducts research to understand how the profession has progressed, the impact of emerging trends, and how the responsibilities of project managers have changed. The last round of this research was conducted in 2015 and resulted in the current PMP exam content outline.
Subject matter experts from leading organizations around the world have worked with PMI to define the PMP of the future. The result of this research was the publication of a new PMP Examination Content Outline in June of 2019, and on 2 January 2021, this new outline will lead to an updated PMP exam.
---
When is the PMP Exam Changing in 2021?
There are three important dates to remember for those currently studying for the exam:
| | |
| --- | --- |
| 30 June 2019 | PMI published the new PMP Exam Content Outline |
| 31 December 2020 | This is the last day to take the current version of the PMP Exam. |
| 2 January 2021 | This is the first day to take the new version of the PMP Exam. |
---
What are the 2021 PMP Exam Changes?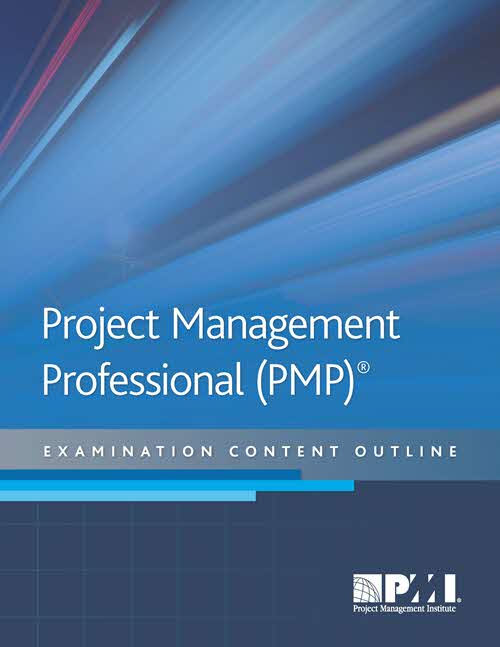 A new PMP Examination Content Outline was published on 30 June 2019. This document defines the syllabus/content of the PMP exam. This means that PMI is currently updating the PMP exam to match the new syllabus and the new exam will go into effect on 2 January 2021.
Here are both documents for you to download. Please note that the link to the 2015 document will stop working once PMI removes it from its website:
So just to be absolutely clear: Contrary to what many students and trainers may think, the PMP exam is NOT based on A Guide to The Project Management Body of Knowledge (PMBOK® Guide). The PMBOK® Guide is only one of several references PMI uses to design their PMP exam questions. Instead, the exam is based on The PMP Examination Content Outline. A new version of this outline was published in June 2019, and PMI will use this new outline as the basis to update the exam.
Also, in order to give training providers around the world adequate time to update their books and simulators, PMI is waiting quite a long time until the new exam specifications from the exam content outline come into effect. This also allows students enough time to prepare for and pass the current exam before the changeover happens.
---
PMI Interview: Hear All About The Upcoming PMP Changes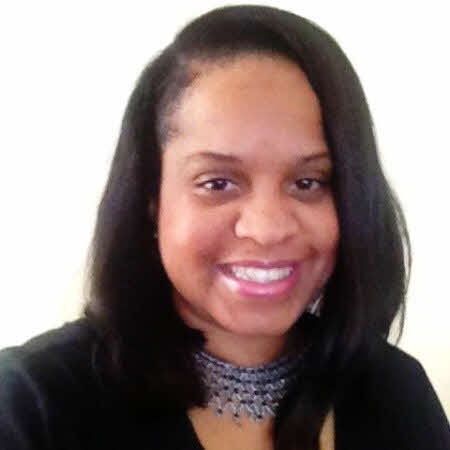 Listen to this interview with Sierra Hampton-Simmons (LinkedIn Profile) where we review all the upcoming changes to the exam.
Click here to listen to the interview now:
Sierra has nearly two decades of experience as an expert in Certification Management and joined PMI in late 2013. Currently, she serves as the Portfolio Leader/Head of Certification Products. This means that she is responsible for the entire portfolio of Certification Products including the PMP® exam. So she's the perfect person to discuss both the background and nature of the changes. You'll even get to hear that PMI is making changes to the type and style of questions a candidate will see during the exam itself.
---
The 2021 PMP Exam Changes explained
In a nutshell: the current PMP exam is based on 5 performance domains, but starting 2 January 2021 the exam will be based on 3 domains. These domains are defined in the PMP Exam Content Outline (ECO).
| Domain | Current ECO 2015 | New ECO 2019 |
| --- | --- | --- |
| Domain I | Initiating | People |
| Domain II | Planning | Process |
| Domain III | Executing | Business Environment |
| Domain IV | Monitoring & Controlling | |
| Domain V | Closing | |
Here is what this change from 5 to 3 domains means:
PMI published the new exam content outline on 30 June 2019.
The new outline is a 'radical' but extremely valuable departure from all previous exam content outlines
The new PMP exam will require candidates to have experience in and answer questions from three domains:

People (42%)
Process (50%)
Business Environment (8%)

Within each of these three domains the exam content outline lists Tasks (what we project managers do) and Enablers (the actions we take to complete the tasks).
PMI also clearly states that About half of the examination will represent predictive project management approaches and the other half will represent agile or hybrid approaches.
---
What are the Consequences of the 2021 PMP Exam Change?
Consequence 1: The New PMP Exam is BIGGER
Our analysis of the changes shows that about 70% of the current exam is now contained within Domain II: Process, and that the other two domains - People and Business Environment - contain largely new content.
Consequence 2: Agile is a MUST
Half of the questions on the new exam will be about agile and hybrid approaches. Therefore you must have both knowledge and experience of what it's like to work in these environments.
Consequence 3: The new PMP Exam will be HARDER
With so many new topics and methods that have been added to the exam and that you have to know about, it's no surprise that passing the exam will be harder.
Consequence 4: 35 Contact Hours are the MINIMUM
PMI requires that you "Verify at least 35 contact hours of specific instruction that addressed learning objectives in project management". However, now that the exam contains about twice as much content you should expect that an in-depth exam prep course will be significantly longer.
---
Is The PMBOK® Guide Changing?
No.
The PMP exam uses the PMBOK® Guide Sixth Edition as one of the references for the PMP Exam. The PMBOK® Guide Seventh Edition is not expected until Q2 of 2021 at the earliest. This means that the PMBOK® Guide is not changing and that PMI will continue to use the Sixth Edition as an exam reference throughout 2021.
Therefore, use the PMBOK® Guide Sixth Edition no matter if you are taking the exam before or after 31 December 2020. But check again for 2022.
---
I'm Studying for the PMP Exam. What Does All This Mean for Me?
We recommend that you plan on taking the exam before it changes
If you plan on taking the PMP exam on or before 31 December 2020
Continue your studies without changing anything.
Use the current PMP Exam Content Outline (published in 2015) as your general guide to the exam.
Study using the PMBOK® Guide Sixth Edition.
Try and schedule your exam no later than 31 October 2020 so that you can avoid the 'mad rush' expected for November and December when everyone wants to take the exam before the change.
Scheduling your exam before November also gives you an additional two months to take it again in case you don't pass at first.
If you plan on taking the PMP exam on or after 2 January 2021
Download the new PMP Exam Content Outline (June 2019) and read it cover to cover so you understand the topics you will be asked about on the new exam.
Continue your studies using the PMBOK® Guide Sixth Edition. It is still valid.
Study The Agile Practice Guide and learn about agile approaches.
Contact your training provider and ask them if they have performed a comparison between the old and new exam content outline and if they will be updating your training materials. (We have and we are. See further below.)
Find out how and when you will be given access to any additional training materials they provide.
Study using the updated materials provided to you by your training provider.
Schedule your exam on or after 2 January 2021
---
Should I take the PMP Exam before or after the 2021 Update?
Before!
Preparing for the PMP exam takes approximately 8-12 weeks. Therefore, if you are reading this before 30 September 2020 then you have enough time to do it. If you are reading this after 30 September 2020 then it is still possible but your window of opportunity is getting smaller by the day.
---
How Can I Pass The PMP Exam Before the 2021 Update?
Please note that PMI originally scheduled this change for December 2019 and the video below was recorded with that date in mind. It has not yet been updated to reflect the January 2021 change. It is still referencing the original December 15 date. So whenever Cornelius says "December 15/16", just imagine that he says "December 31/January 2".
Here are our recommended steps. Please remember that everyone learns differently and that you may have to adjust this approach to your personal needs. Also, the closer we are to 2 January 2021, the harder it will be for you to successfully study and complete the exam:
Step 1

Read the article How to Get PMP Certification - The Complete Guide in order to understand the process of obtaining your certificate.

Step 2

Read the article Creating Your PMP Study Plan - The Complete Guide to understand what a solid study plan contains.

Step 3

Buy The PM PrepCast in order to get your PMP training completed.

Step 4

Buy The PMP Exam Simulator so you have access to PMP Practice Exam questions.

Step 5

Develop a study plan based on what you learned in step 2 and the video above. In particular you should take as many sample exams in the simulator from step 4 as possible and analyze each incorrectly answered question in detail.

Step 6

Plan on scheduling and passing your exam around 31 October 2020. (As you get closer to the date of the exam change, it likely will be more challenging to schedule your exam.)
If you meet the PMP exam eligibility requirements then we strongly encourage you to get certified before the exam changes. Using The PM PrepCast and The PMP Exam Simulator -- called The PM PrepCast Elite -- is a combination used by over 50,000 students so far.
---
Will You Update The PM PrepCast?
Starting 01 January 2021, PMI will be offering its own "PMI approved" exam prep courses. At that time, we will have to retire The PM PrepCast (for PMP). The course itself will still be available, but we are no longer permitted to say that it is a PMP exam prep course. Contact hours earned for taking the course are still valid, no matter if you use the course before or after this change.
We did an initial analysis of the PM Prepcast course content and compared it against the new exam content outline (for the exam after 2 January 2021). We found that the gap was not large. The PM PrepCast in its current form has approximately 60 hours of video podcast lessons and covers approximately 85% of the new PMP exam content outline. So even if you purchase The PM PrepCast today, you can still use it for your exam prep after the change. It just won't cover 100% of the material you need to know about.
Additional PMI and PMP Exam Prep Update
PMI is going through a considerable transformation. They are changing their long-standing Registered Education Provider (R.E.P.) program to a new Authorized Training Partner (ATP) arrangement. We have recently been approved as an ATP. This means, that we will be using the new, PMI-developed PMP exam prep training materials to help students prepare for the "new" exam starting. Our first training for this is tentatively scheduled to begin in November 2020. As a PMI ATP we are no longer allowed to offer recorded training. Instead, the format of the new training must be live instruction. In our case we will offer virtual sessions with a live instructor in a 5-day class as required by PMI. When our plans firm up, we will be announcing these details on our website and newsletters. We don't have pricing or other details for November 2020, but given the new format, it will most certainly be at a much higher price point than The PM Prepcast offering (US$229).
If you are interested in the November 2020 live virtual training course details, please join our PMP exam tips newsletter at https://www.project-management-prepcast.com/free/pmp-exam-newsletter, and you'll be automatically informed when class registration opens up.
Until December 31, 2020, The PM Prepcast offers quality training and good value. The 35 contact hours from the PM Prepcast do not expire. The PMBOK Guide Sixth Edition is still a valid reference to prepare for the exam. As an ATP, we have access to a set of "clone" questions from the REAL PMP exam in Jan 2021. These questions would be very similar to real PMP Jan 2021 exam questions, and these questions still list PMBOK Guide Sixth edition references.
However, as mentioned above, The PM PrepCast only covers approx. 85% of the new exam content. For example, lessons that describe the current exam content outline would be irrelevant. One should instead read & study the latest exam content outline very closely. About half of the new exam will represent predictive project management approaches, and the other half will represent agile or hybrid approaches. So, reading the Agile Practice Guide and other agile resources is very important.
Our current recommendation is this: If you are planning to take your exam in 2021 but want to begin immediately, then The PM PrepCast is still a solid approach. PMI will accept the 35 contact hours earned in 2020 for the 2021 exam. So start now to have adequate time to absorb information and study at a reasonable, less intense pace. Then, once it is available use the new version of The PM Exam Simulator (PMP 6.1) and practice to see if there are gaps in my understanding that you may need to cover using other resources.
---
Will You Update The PMP Exam Simulator?
Yes. We will update all our existing questions to meet the new exam content outline. We will also develop new questions. Our current Simulator 6.0 will remain in place until 31 December 2020 but starting in June 2020 the new Simulator 6.1 will be available for purchase.
Here is our overall schedule:
| Milestone | Date |
| --- | --- |
| Perform a gap analysis between all questions in the Simulator 6.0 and the new ECO | 2019-08-21 |
| Start updating existing questions and develop new questions for Simulator 6.1 to meet new ECO guidelines | 2019-10-31 |
| Publish the updated Simulator 6.1 with three or four full exams | 2020-October |
| Take Simulator 6.0 offline | 2021-01-01 |
| Begin to migrate customers with active subscriptions from Simulator 6.0 to Simulator 6.1 (May take up to 1 week to complete) | 2021-01-02 |
| Gather feedback and lessons learned from actual exam takers | 2021-01-02 - 2021-02-28 |
| Continue the development of additional exams for Simulator 6.1 | 2021-03-01 |
Please note that the initial release of Simulator 6.1 will only have three or four full exams. Once published we are going to wait until March 2021 until the next exam will be developed and published in order to gather feedback and lessons learned from our students so that we can incorporate that into Simulator 6.1.
We are currently in the process of defining who and how an automated migration to the new simulator will happen. As of 2020-08-27 this is our planned approach:
Customers of Simulator 6.0 who have an active subscription on 31 December 2020 will be migrated to Simulator 6.1 and receive a complimentary 90-day access. Please note that customers who purchased their Simulator 6.0 before 2020-01-01 -- so over 12 months before the change -- but then never activated their simulator will NOT be automatically upgraded to Simulator 6.1. This group of customers can request the update simply by writing to support.
Note that we are still refining this approach and we will update this page with our final plans in September. No further information on our upgrade plans will be available until that time.
---
Will You Update The PMP Formula Study Guide?
Possibly. We are still determining which "agile formulas" may need to be included.
---
And what does Cornelius Fichtner think?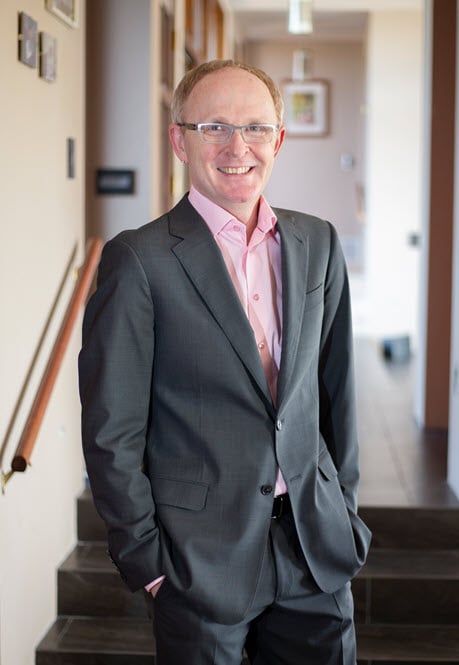 As a PMP trainer, I have always focused not only on teaching my students how to pass their exam but also on how to become better project managers. That is why I think the change in the ECO is a step in the right direction.
With this change, PMI is moving away from the five current and somewhat 'technical' domains and shifts the focus of the exam to test a candidate's knowledge of, and experience, in the skills necessary to actually lead and manage a project.
This is not to say that the knowledge of project management methods, concepts, and techniques, is any less important, but a candidate will now also need to show that they truly know how to lead a project and how to bring it to successful completion.
Cornelius Fichtner, PMP, CSM
President, OSP International LLC
---
Changelog
Here is the history of the updates made to this article:
2019-June-01

Original article published.

2019-June-03

Added link to PMI page in second paragraph.

2019-July-26

Updated almost all sections of the article with new information.

2019-August-19

Added some clarifications to what Simulator 6.1 will initially consist of and who will / will not be automatically upgraded.

2019-August-29

Updated all sections of the article to reflect the fact that PMI has moved the changeover date from 16 December 2019 to 1 July 2020.

2020-March-17

Updated PM Simulator 6.1 dates and updated the section "Will you update the PM Prepcast?".

2020-March-20

Updated all the dates because PMI postponed the launche of the new PMP exam yet again. This time it was moved from 01 July 2020 to 02 January 2021. This feels like the movie "Groundhog Day".
---