What Happens When You Apply For PMP® Exam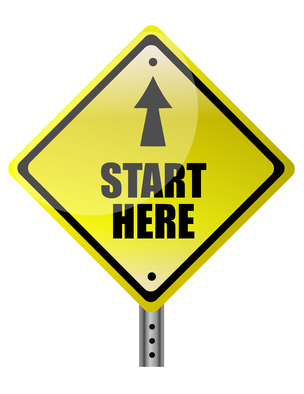 You've decided that you want to take the Project Management Professional (PMP)® exam, congratulations!

You're taking one of the biggest steps of your career but there is a bit of planning to do and some details to take care of beforehand.

First, be sure that you have the qualifications, experience and contact hours required and have documentation for each should you need it.

Then you're ready to apply for PMP exam. You may want to join the Project Management Institute (PMI)® before you apply, as it will save you substantially on the application fee. You'll also get a free copy of A Guide to the Project Management Body of Knowledge (PMBOK® Guide) in electronic format.
Apply for PMP® exam online or by paper form
I recommend doing it online, since it is a lot less hassle. You will have to pay the required fee as you submit the forms. This financially commits you to this particular "project" and you are now already less likely to procrastinate. We all tend to put off what we fear are unpleasant or daunting tasks but this is one task that is neither!

For more information about how you fill out your PMP exam application form, watch this short video:

Get notified about you PMP Exam Schedule
After you apply for PMP exam, you'll receive an email of acceptance from the PMI® and it will give you instructions on how to schedule an exam appointment. You will take the exam in one of the many Prometric test centers worldwide, and the Prometric website is also the place where you schedule the exam online. There is usually no problem scheduling your exam unless you want a Saturday appointment. Many people who have taken the exam recommend taking it on a Tuesday; you've had the weekend to rest up and the day prior to testing to wind up loose study ends and be absolutely certain of your knowledge.
Schedule your PMP exam right away
You have a year after applying to take the exam but don't wait that long. It really is best to go online and set your exam date right away. If you schedule it for about three months after you receive your acceptance, you'll have time to study without having to cram. Knowing you've committed yourself to this project might be a bit stressful so don't shortchange yourself on preparation time and contribute to that stress. The year allotted between acceptance and actually taking the test is to allow for rescheduling should a complication arise. One of your jobs is to make sure there are no delays by carefully planning for the test and allowing for unexpected surprises that could deter you from your goal. Look carefully at your schedule and personal obligations before you schedule the exam and then choose a date accordingly.
Establish your PMP exam study plan
After you schedule your exam, it's time to make a study plan. It is best to choose the same block of time every day so that you can settle into a predictable routine that will be conducive to learning. You may want to take a formal class or study on your own but however you decide to study, be sure to take practice tests. You can find them in books or in several places online. There are also many online PMP forums you can join. Here you can communicate with other PMP students like yourself, often find free practice questions and these forums are generally a good place to find help and encouragement as you prepare for your PMP exam.
Take the PMP exam
The exam is computer based and begins with a fifteen-minute tutorial. It probably won't take you that long to go through the tutorial but be sure that you clearly know the instructions. The test consists of two hundred multiple choice questions and you have four hours to complete it. You'll get your score at the end of the test and know immediately that you passed. It's best to arrive early so you can settle in and become comfortable in your surroundings. As you are sitting in front of the computer to take the test I recommend that you relax, pace yourself, take a deep breath and then click on "Begin".