Situational Project Management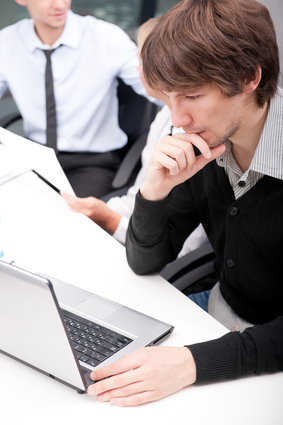 The one thing that I really like about project management is how unpredictable my days can sometimes be. I come to the office in the morning with a clear plan of what I'm going to do and then something happens. I love this challenge because as a project manager, I now have to re-evaluate the situation and change my plans accordingly.
But there is more to it than just responding with a knee-jerk reaction. These times demand situational awareness, and you need skill and finesse to handle changing demands effectively. Situational awareness is an important skill to build as a project manager and in this article we'll look at what it is and how you can use it on your projects.
This article is based on an interview that I recorded with Oliver Lehmann, MSc., PMP. We did the interview because "Situational Project Management" was recently added to the Project Management Professional (PMP)® Exam Content Outline, and Oliver has published a book on the topic (see link at end). So if you are currently in the middle of your PMP exam prep, then you can expect to see questions about situational project management on your exam. Therefore the article is not intended as a book review but as an introduction to the topic.
What is Situational Awareness?
Situational awareness builds on a very simple observation: the tools, practices, behaviors, and approaches that are successful in one situation may fail in another. Simple best practices may sometimes match the situation you find yourself in and create a great outcome, and other times sometimes they might lead to disaster.
You should always ask yourself: Am I doing the right thing for the situation, the moment and the environmental context that I am in now?
Situational project management begins with the same observation. One behavior, tool or technique may lead to success on a project in a specific situation and fail on a different one. The best project managers can analyze the situations and make adjustments as needed.
What is Situational Leadership?
Situational leadership is also something you'll use on your projects. It refers to applying your leadership skills in a way that is relevant to the situation. Use the situational awareness principle of the right tool for the right situation and make your leadership calls appropriately.
You might have to do that because it's impossible to plan 'right now' on your project. Maybe you are taking things step by step and making decisions as you go, based on the results of your actions.
Some leadership situations are the opposite, where you can see far into the future and perform considerable a long-term project planning. Essentially, you have to flex your style to suit the project and the moment.
How To Apply Situational Awareness
What this really means in practice is that slavishly following a methodology isn't the most effective route to success. You are applying your professional judgment to every project decision, ensuring that you're making the best choices at that time, given the circumstances.
You probably do this already, perhaps not methodologically but by instinct, or based on your 'gut feelings'. In order to do this you have to be aware of the context of your project and the situation you are working in.
Let's look at an example. Two recent rail projects in Germany involved building two new mainline stations: one in Berlin and one in Stuttgart. One project was a huge success; the other ran into deep difficulties. The projects were run by the same organization, Deutsche Bahn (German Railway). They used the same methodologies and approaches and even the same project manager. So why was the work successful in one city and unsuccessful in another?
The Berlin main station was a green field project using open space that used to signify the gap between East and West Berlin. It was possible to build there without having to take local stakeholders into much consideration. Stuttgart station was built in the middle of a city, where it was necessary to heavily involve local stakeholders, especially as people became afraid for their homes when the tunneling started. The project manager was not prepared to engage with local stakeholders and essentially that is what caused the crisis for that project. A lack of situational awareness and situational leadership led to local disruption that cost the project significantly.
How to Make A Situational Assessment
If you find yourself in a situation that is changing on your project, take a moment to ground yourself and reflect. Ask yourself: What is the situation that I'm currently in? Think about the project, the problem you are facing and the wider project environment. Consider the requirements of the situation on you as the project manager, on the project sponsor and on other important stakeholders.
Can you explain your behavior? Make sure that if someone asked you to write down why you made those choices and used that behavior that you could justify it. It's especially important to check that you aren't emotional and to consider the causes and purposes of your behavior.
Are these choices compliant with the needs of the project? Finally, check that you are making decisions in this situation that are allowed within the context of your work. Consider regulation, the requirements of your customer and manager, and the normal practices that would be expected in this situation.
Situational Leadership: Team Development
Situational leadership is a great way to develop your team as well. Think about how you are going to support the learning needs of your project team members, the ones that make up your core team. Like any other team manager, these people are your leadership team.
Leadership team development is about giving your core project team the skills they need to perform their assigned activities on the project, and you as a situational leader will be able to judge what is required at any given moment in time.
One of the primary things to focus on is helping to reduce complacency across the team. When they have done something before and have been successful, a situational leader will challenge them by asking if it be successful this time. Don't let your team fail because they fail to be situationally aware.
Making An Ethical Situational Assessment
Assessing the situation on a project means being aware of shades of gray, which you have probably experienced on your own projects.
There's one moment where you have to be very firm in your beliefs and that's when the situation is about your professional integrity. When it comes to questions of bribery, corruption, or discrimination based on gender, on skin color, religion, or whatever it is, you should be "unsituational".
Use your knowledge of the Project Management Institute (PMI)® Code of Ethics and Professional Conduct to help guide you in making the right decision, or talk to your mentor or another professional associate you trust for advice.
Developing Your Situational Awareness
The more experience you have as a project manager, the easier it will be for you to make appropriate judgments when dealing with changing situations on your projects. However, solid training is a good shortcut for this when you don't have time to wait until you've gained 30 years of practical experience.
The Book Situational Project Management: The Dynamics of Success and Failure written by Oliver Lehmann is available at Amazon.