Student Profile: DonnaLynn Hall, PMP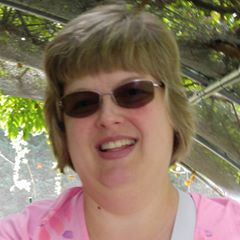 I am a computer programmer and have been in the field for 25 years. I also love volunteering and giving back to the community. I am also a full-time caregiver on top of working full-time. I have also written a book in 2010 called "A Week to Remember". I started a non-profit called "victoryfromabuse" in 2010 as well.
How important do I think it is for new students to read the official PMP® Handbook from Project Management Institute (PMI)®? I think if you can find a course or something easier to read - might be better than the actual PMBOK® Guide, I never read the book that way. I read the code of ethics which is really important and out of the book.
My recommendation, first of all make sure you know p. 61 — that took a while for me to just memorize it but need to understand it as well. I would take small tests to see how you are doing, plus take at least one 200 exam exactly how it will be with timing and taking breaks to get a feel for how long it will take you.
- DonnaLynn Hall, PMP