Student Profile: Thomas Okedi, PMP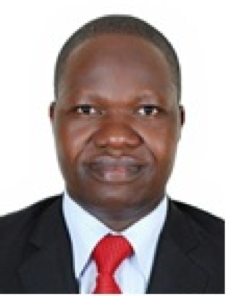 Thomas Okedi is a Certified Project Management Professional (PMP)® with over 12 years' practical experience of managing Development and Humanitarian Programmes in Uganda, Somalia and Cambodia. He has also implemented short term assignments in Kenya, Tanzania and Iraq.
A Candidate for the IFRC-TISS Online Certificate in Disaster Management and a Graduate of MSc. Public Health and Bachelor of Community Psychology; Thomas uses tailored, contextually respectful and capacity enhancing approaches in the management and implementation of development and humanitarian interventions.
His areas of speciality include; NGO Programme Development & Management, Organisational Capacity Development and Humanitarian/Refugee Interventions.
To prepare for the PMP® Certification, the A Guide to the Project Management Body of Knowledge (PMBOK® Guide) MUST be read and understood, there's unfortunately no short cut to success in the Exam. It is an authoritative Manual for Project Management and an attempt to dodge reading it, is suicidal. I also found that reading through Rita Mulcahy's PMP Exam Prep, 8th Ed helped me to understand in a simpler way some of the concepts in the PMBOK® Guide. You can't however just jump to reading Rita without reading the PMBOK® Guide, you will be referred back to the latter.
In the last week of preparing for your certification exam, it is important that you concentrate on three things;
• Answer as many mock test questions as you can. In doing this, identify areas where you still have a challenge and polish those up. You won't get 100% in all the tests, so ensure that you identify those areas where you may need to revisit the PMBOK® Guide. In my own experience, Project Time Management, Project Cost Management and Project Risk Management needed a bit more hours.
• You also need to understand all the key formulas because the Exam will have a number of questions which are mathematical in nature and the formulas will come in handy.
• You may need to take leave from your regular work and concentrate on preparing for your exam. The last week is the time for what I would call, Knowledge Integration Management," bringing together all the pieces of knowledge you've gained throughout your preparation. It is not the time to attempt reading through the entire PMBOK® Guide but rather one that should concentrate on consolidating the knowledge you've acquired. Attempting to do most of the reading in the last week breeds panic and confusion. Get some time to exercise, relax and boost your confidence. As the examination day nears, you can continue to have some light reading of any personal notes you could have prepared.
As I entered the Prometric Testing Centre, I knew that "I had a date with destiny and I was not going to come out a loser. I had read the PMBOK® Guide, Rita Mulcahy's PMP Prep, reviewed more than 1,000 questions and the formulas were well tacked away in my mind. I made it and you too can."
Thomas Okedi, PMP