Student Profile: Dale Chapman, PMP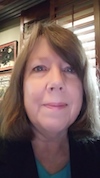 I've been a Project Manager for 15 years. Prior to studying for the PMP, I only knew what I knew by 'doing' and learning PM best practices from my mentor, John Wells. I did Google 'everything.'
I've been an Instructor at Arizona State University since 2003. I teach Project Management and Technical Writing courses. I'm also an IT Project Manager. I needed my PMP to be fully credible in both arenas, and the PM jobs in Atlanta were suddenly including an additional requirement, PMP certification. I have always enjoyed the process of learning, and my greatest weapon to slay the test was the PM Exam Simulator, as well as others who were studying and who were so supportive. The first 6 months of taking the PM Exam Simulator quizzes, I was earning 40 to 60%. When I started getting 70's, I took the exam but failed it. Not to worry. It's worth failing it in order to know what to expect the second time you sit for 4 hours! The last 3 months of taking quizzes, I was consistently in the 80+% range, I knew I could pass the test.
Since the PMI is providing the test, read everything they've provided, including the PMI PMP Handbook! You'll want to make sure you understand what to expect from their point-of-view and talk to folks who have recently passed the test to learn their take-a-ways from the taking the test. I learned so much from studying. My knowledge base is solid!
Many PMs ask, "What did you focus on the last week before your exam?" I focused on Executing and Monitoring and Controlling quizzes and reviewed ITTO processes: what do I do first, second, and third? Another question PMs ask is: "What should I include in my brain dump?" I wrote down 5 formulas. That's it. I knew page 61 of the PMBOK, not by heart, but by reasoning.
The last week before the exam. be self-confident. Say, "I got this!" Take some quizzes, review the few things you're weakest on, and plan your celebration!
After seeing PMP after my name, one of my former co-workers welcomed me into "the tribe." We'll do the same for you!
Dale Chapman, PMP