Student Profile: Philip Wiest, PMP, PMI-ACP, PMI-PBA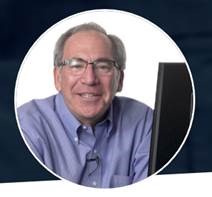 I have been writing, recording, and delivering technical training throughout the United States for 30 years (working as an independent contractor.) In that time I've taught PMP Certification courses, CCNP Certification courses and MOS Certification courses. In that time, I've delivered training at Apple, Google, and Microsoft. I currently hold 3 certifications from PMI and have always derived great value from the Podcast and PrepCast. I am a member of the Los Angeles chapter of PMI.
I would encourage students to carefully study the PMI-ACP Objectives and begin taking as many practice exam questions as possible. Getting the answers correct is not the immediate need. Learning and understanding Agile and the objectives of the questions (from getting them wrong) is the goal when taking (and studying) the practice exams.
During the last three days before the preparation, I would take as many questions (that I hadn't seen) as possible, review summaries of the different Agile methodologies, and review the Agile Manifesto.
Note: The Agile PrepCast, the PMI-ACP Exam Simulator, and the Agile Study Guide written by Mike Griffiths will get the job done.
Philip Wiest, PMP, PMI-ACP, PMI-PBA