Student Profile: Leo Spychalla, PMP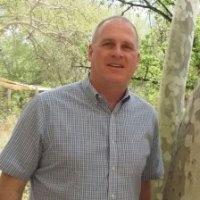 30 years working in New Product Development of vehicles and components for automotive, marine, motorcycle, snowmobile, lawn & garden, LED lighting, and the railroad. I've realized that the principles and practices of project management are consistent no matter what product you work on. The formal knowledge and training afforded to me from PMI will help me to establish Project Management Policies and Procedures consistent with industry practice.
The PMP Handbook is a guideline to the testing and certification process. It is important to read it through as to no miss any necessary requirements.
During your last week of study I would recommend taking several days of vacation from work to fully immerse yourself in PMP studies. You don't want any other challenges or distractions from achieving the goal you have set before yourself. Take another 3 trial exams and study your incorrect answers. On your final day before the exam take a break from the hard study and lightly review your notes and flashcards. Give your brain a rest before the challenging day to come.

Leo Spychalla, PMP
Project Manager
X-2267