Student Profile: Vinusha Vasudevan, PMP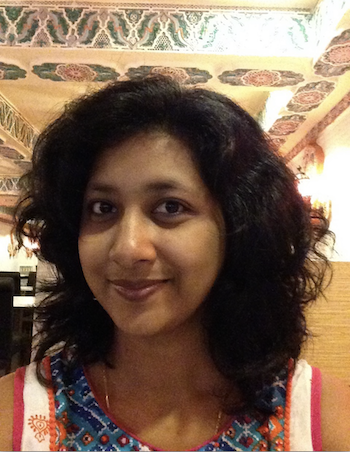 I have around 12 years of experience in the IT sector spanning various domains like banking, HR and pharmaceuticals. I have been managing teams and projects for around 4+years. I have been on a break for some time now and I am planning to get back into the workforce. I found Project Management Professional (PMP)® to be a very good start to get back to work and hence took the test. I love challenges and love the satisfaction that I get when a tough job is completed with success. So clearing PMP was one such challenge which has helped me gather confidence and helped me learn many new things which can be imbibed in our daily work.
For me, the base and best book for PMP® was the A Guide to the Project Management Body of Knowledge (PMBOK® Guide). I read it thrice in total. The first time I started studying for PMP was by reading the PMBOK® Guide and I must confess that I could hardly retain anything. While reading, the concept could be understood but the challenge was in remembering the terms. However, when I got to it the second time I felt much more comfortable as I started remembering the terms. This time I highlighted the points which I thought was important and would need a basic go through before the exam. The third time was just a basic revision 1 week before the exam to go over the highlighted points. Since the exam is mainly based on the concepts specified in the PMBOK® Guide, it is imperative to go through it at least twice.


What do I recommend that other students do in the last week before they are scheduled to take the exam? It's important to go through the PMBOK® Guide completely once in the last week. This should be accompanied by mock tests which PM PrepCast can help you with. It is very important to take at least 2 full mock tests which contain 200 test questions. This is to build the mental stamina and also to prepare to handle your emotions and mental state during those 4 hours. It is natural to be nervous during the exam so it is important to know how to handle yourself during those 4 hours to bring out the best in you. These mock tests help you in this aspect. Apart from this, take domain wise/knowledge area wise mock test once you understand which is your weak area. This can be short tests like 20- 50 questions. PM PrepCast is very helpful here. Last but not the least, just relax the day before and have a positive approach.
Here is wishing all the future aspirants All the very Best!!!!
Vinusha Vasudevan, PMP