Student Profile: Nasir Zealvert, PMP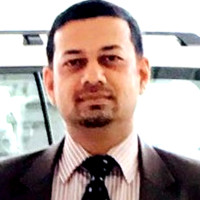 I feel the reason I love project management is not because it's my profession; I'd rather call it my passion. I usually oversee projects from the process-improvement & reengineering; QMS ISO 9001; 5S; automation; electrical/mechanical/industrial equipment manufacturing; automobile; media; IT and logistics industries/sectors.
According to me, the official PMP® handbook from PMI® should not be treated like an option; because it happens to be the ANSI standard, and the foundational reference of the project management practices by the PMI®. So if we love exhibiting ourselves as those globally certified individuals, we must certainly know the very core of it.
Technically speaking, the week just before the exam should include one or two full-length mock tests (for endurance), followed by numerous mini-tests (with about 10 or 20 randomly selected questions in each). And here you should have two rules: one, answer each question correctly (at least try!); and two, there must not be a single term or word in those questions that you do not fully understand! And if you still come across any unknown jargon, just hone it so well that you will never forget it again. And here's my last suggestion. please read it TWICE! When you select an answer, ask yourself..."why am I selecting only this one, and not anything else?" This is no magic; you are just requesting your brain to quickly use all its Gigahertz.
Nasir i (Zealvert)