Student Profile: Francis Kuma, PMP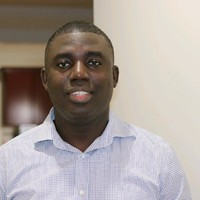 I'm a reliability engineer for the leading confectionery manufacturer in the world with two kids (a 7-month son and a 2-year-old daughter). I work about 12 hours a day and babysit (be a dad) for the remainder.
How important do I think it is for new students to read the official PMP Handbook from PMI? I would advise going through it to familiarize yourself with the lingo and how things are laid out. However, you can certainly do without it by using the PrepCast product
What do I recommend that other students do in the last week before they are scheduled to take the exam?
Do all the practice exams. Do one or two exams at a sitting to put your brain and body through the paces. About 98% of the questions are situational and requires you to think through the choices so being able to take a practice test at one sitting will help on the actual exam day. Most importantly, review all the questions you answered wrong to understand why. practice practice practice!!
Francis Kuma, PMP