Student Profile: Dennis Domino, PMP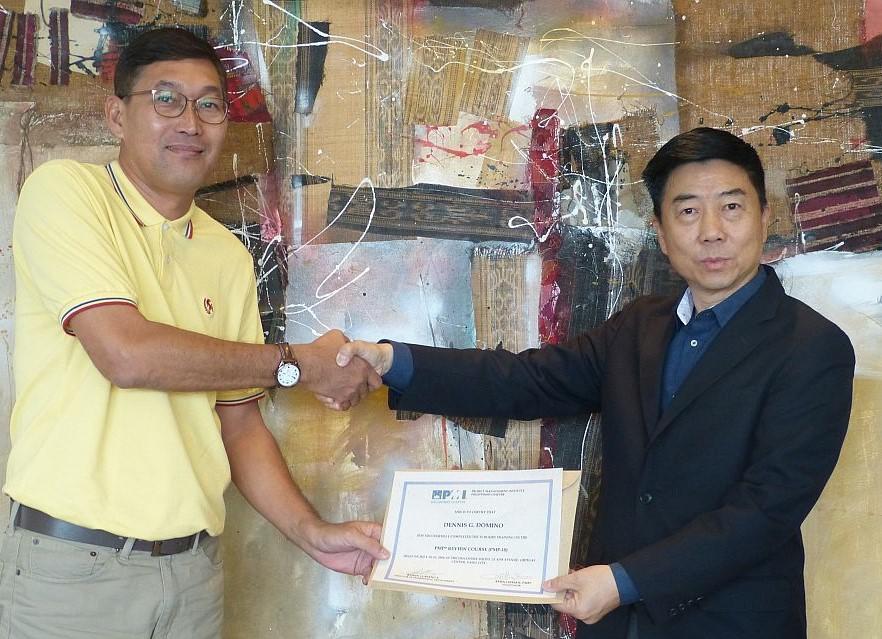 I started working for Philippine National Oil Company-Energy Development Corporation (PNOC-EDC); a power industry player in the Philippines, in 1991. It has been my sole employment for the past 25 years until I applied for early retirement on June 30, 2016 to pursue other interests in Civil Engineering like high rise building construction, ports and harbors, airports, rails and the likes here and abroad. This would then fulfill my goal of becoming a well-rounded civil engineer.
It was with PNOC-EDC that I rose from the ranks; from estimator to project manager. I had stints with project control, QA/QC section, project field operation managing 300 to 400 workers, maintenance section supervising several contractors and service providers and going full circle again with managing projects for the company's generation capacity expansion projects either through in-house or EPC.
My field of expertise aside from project management is in the horizontal construction especially earthmoving and gas/steam pipelines. My stint on vertical construction is limited only to power plant construction and its appurtenant structures/buildings.
In managing projects; if schedule permits, I always ask to be part of the preparation of the business case, the initiating and planning phase then procurement and contract review. This way, all the possible risks like delays, budget overrun, etc. would be addressed early on. The last project I managed as head of the owner's project management team was worth USD9.83M tapping 25+ megawatts of geothermal steam to the power plant.
Along the way, I was also an active participant/contributor to the company's Environment, Health and Safety, and the Corporate Social Responsibility programs. In collaboration with various stakeholders, I was also instrumental in the development and improvement of the business unit's Permit to Work system. I am consistently recognized for outstanding performance with an average annual appraisal ranging from 4 to 4.5.
Pay the exam fee first, do not set the date of your exam yet. Once you feel you are ready, that's the time to look/schedule for the appropriate exam date. However, try to have a schedule in your mind so that you will have a target date....a moving target in my case.
A month before the exam I was already in the 80's in mock exams. Confidence was growing. Two weeks before the exam, I plunged to between 60's to 75's. I got worried and confused. What I did was to increase my study time from 4 hours to 6 or 8 hours. Had I set the exam date, I would be in a quandary since this would put pressure on myself. When I got back to 80's, that's when I scheduled the exam date.
In my case, the exam was 50% situational and 50% memorization. Around 25 items are computation. I remember computing for the critical path using activity on arrow ( we are now used to "activity on nodes"). One thing that worried me during the exam was that there were around 30 items where the questions/situationnaires almost filled the whole of the screen. Practice fast reading. I finished the 200 questions with barely 15 minutes to review.
Lastly, review the Project Management Institute (PMI)® Code of Ethics, 20 questions on this topic.
Be at the exam site at least 2 hours to get the feel of the situation. I was not the only one taking the exam. There were people taking exams for other courses. Their worries might just rub on you. Feel confident. Relax. Pray.
One more thing; it pays to be physically fit during the exam. Exercise. "Do it right the first time."
Dennis Domino, PMP