Student Profile: Sue Hunt, PMP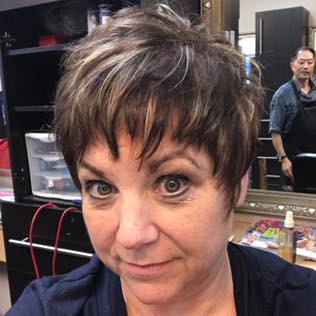 I grew up loving the arts; music, dance, painting, home decor, etc. But somehow like many of us in Project Management I ended up working in a hospital sucked into a PM position that I didn't plan on! I knew a part of the security system fairly well so I got my first assignment as a Project Manager. I then found that I liked it very much.
Parenting provided some of the skills I needed for that job; scheduling, communications, stakeholder management, risks, etc. I then went to work for health insurance as an IT PM, then off to banking and then to a very large aircraft manufacturer, Boeing. I am on my 10th year at Boeing. I have worked anything from HR system updates to Robotics in manufacturing to my new role as a Program Manager for 737 China Completion and Delivery Center. I love the work I am doing right now. On the side I teach Zumba and run a tiny home decor business which creates items to sell for those looking to make their home beautiful and that helps fulfill my art needs.
How important it is for new students to read the official PMP Handbook from PMI? I would say that you need to be familiar with the handbook, not just for the sake of the test but for the integrity of what we do.
In the last week before the exam, I created a spreadsheet that tracked each area by filter placing my quiz scores in the sheet. The last couple of weeks I reviewed my weak areas and went back for another study on the given topic. Once my score got up to about 85%, I moved on to other topics that needed my attention. Seeing my progress and seeing the areas narrow down on my gaps was exciting and gave me confidence. I sat with a math tutor friend the last week of my study for a review as that was one of my weak areas.In the end, I scored highest on the areas where I had challenges in the past. The reason I feel is because of the spreadsheet that I used to track my results and then place my focus. Though I went through the ITTOs but I didn't let myself get stuck on how many there were of them and try to memorize them. I just got familiar as to where there were patterns or words that stood out to me. That worked well!
Sue Hunt, PMP