Student Profile: Chakarin (Keith) Yoswattana, PMP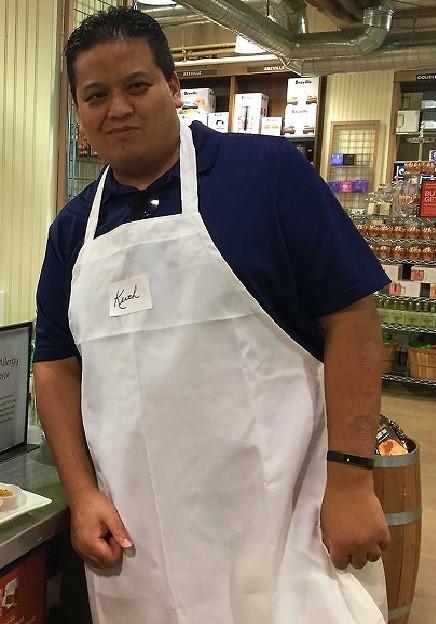 I have been working in the Aerospace and Defense industry for about 8 years now as an Account Manager. Though my official title up till now was not Project Manager, the work I did definitely was. I have always believed in the Three P's when it comes to working: People, Process, and Product in that exact order and it has served me well. Working with cross-functional teams is something I enjoy and being able to work towards a common goal is always a great experience. I spent a good portion of my life traveling and have lived in Thailand and Japan prior to coming back to the states to start my professional career 10 years ago. The Project Management Professional (PMP)® certification has been the best investment so far in my professional career and I look forward to the new doors and challenges it will open up.
In regards to the PMP handbook I have seen a lot of mixed messages but after having read it myself I can offer a few truths that should not be ignored. I highly recommend utilizing your personal study guide prior to looking at the A Guide to the Project Management Body of Knowledge (PMBOK® Guide) as that will get you into the right mental framework. In this case, I watched the Prepcast videos and used Andy Crowe's "How to Pass the PMP on Your First Try" 6th edition book. By doing this first you do not have to read the PMBOK® Guide word for word as there will be many repeat sections regarding inputs, tools & techniques, and outputs.
What the PMBOK® Guide has are sections or tidbits of information that might not be in your personal reference material that may appear on the test. I remember one theory that was not in Andy Crowe's book about brain writing that was in the PMBOK® Guide. Although a minor detail, there are many of these examples sprinkled in the PMBOK® Guide that students might not be aware of if they do not at least read it once.
Overall, I think the best approach is when looking at the PMBOK® Guide to jot down any unique examples or points that you did not come across on your own studies and you should be fine.
In the last week before the exam, spend 5 days on nothing but high-quality mock exams. However, rather than the typical "Hey, I got this answer wrong, let me check the right answer or read it again" you need to go beyond that and truly understand the situation and thinking that Project Management Institute (PMI)® is trying to elicit to get you to choose that answer. The way the 6th edition exam is structured the questions will be direct but slightly vague so you will need to understand the methodology and situation more than anything. Ask yourself repeatedly WHY did they choose this answer, what was the logic? Was there a time constraint? If you can imagine yourself in the scenario it will make things clearer for the exam.
Chakarin (Keith) Yoswattana, PMP