Student Profile: Rob Budach, PMP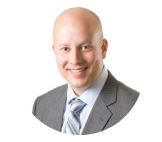 My name is Rob Budach. I'm a Finance Director for Arizona State University. I previously held a role as a technology team director responsible for supervising developers, database management, and designing a web experience for our customers. Today my work revolves around managing a $150M Operating Budget and the management of portfolio of over $500M of real estate assets.
How important do you think it is for new students to read the official PMP® Handbook from the Project Management Institute (PMI)®?
I think if you're just starting your PMP journey, it's probably not the best resource to begin with. I would begin with a more narrative text or a video seminar to introduce you to concepts and start to build up the terminology in your mind. The A Guide to the Project Management Body of Knowledge (PMBOK® Guide) and Handbook become tools later in your training to bring it all together along with exam simulators like PM Prepcast. These tools help you in integration of all the knowledge areas.
What do you recommend that other students do in the last week before they are scheduled to take the exam?
This largely depends on your style, how much you feel prepared, how much you want to feel prepared. Some people get anxiety from just taking a week off to relax. I would say in your last week, you should not be starting another training project, like reading an entire book. The last week is to crystallize your learning and fine tune your understanding. Take an exam simulator, review pointed materials you find hard, skim over your resource books and practice some of your flashcards.
Rob Budach, PMP