Student Profile: Jan Pamp, PMP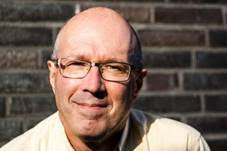 I'm a Master of Science in Physical Engineering and a certified Project Management Professional (PMP)® from Sweden. Currently @Sony Mobile, I am passionate about software, hardware testing, automation, production and IS/IT. Studied Business Knowledge at Executive Foundation (EFL) in Lund, so I am very suitable for commercial parts. Want to take roles such as Director, Senior Manager, Program Manager, Main Project Leader, Account Manager. Global profile, lived in China for three years, and made business trips to US and Japan.
I found that the PMP® certification made my CV much more valuable on the job market of today.
I think it is very important for students to read the official PMP handbook from Project Management Institute (PMI)®, in order to get the official version made clear to you, and also to get the right terminology. The first time I read the book, it seemed very theoretical, but on the second reading, and after having taken a couple of test exams, the book suddenly made everything seem much more clear and visible.
My recommendations in the last week before the exam:
1) Read the A Guide to the Project Management Body of Knowledge (PMBOK® Guide) again using speed reading to get the connections and terminology fresh in your mind.
2) Use flashcards to repeat terms and facts to yourself.
3) Do as many test exams as you have time to take, during the last week I strongly recommend to take a full test exam in exactly the same time of the day as the real exam (since 4h is a long time to sit fully focused, and it gets you mentally prepared for the real exam). Be sure to get up to at least 80-85% test scores during the week before the exam, then you know you are ready.
4) Study knowledge, but focus more on understanding.
5) Try to destress as much as possible the day before the real exam, and the hours before the real exam. Just do some light refreshes of the processes and terminology.
6) Also be sure to practice doing your braindump of all processes in shorter time than 15m.
Jan Pamp, PMP