Student Profile: Elina Zlotchenko, PMP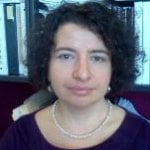 My name is Elina Zlotchenko. For the past 7 years I've been working as MPO/RPO (Metropolitan & Rural Planning Organizations) Program Manager with the NC DOT.

My husband took a PMP prep course several years ago and encouraged me to start studying to obtain my PMP certification.  Last year I started reading on internet about PMI and decided that it would really help me in my career as well as help me to learn best practices, "sort all the stuff out" and get you on the same page with other project management proffesionals.