Student Profile: James Wehmeyer, PMP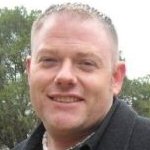 I have extensive background in Project, Program, and Operations Management. Recognized for simplifying processes and procedures, reducing organizational costs and attrition, increasing recurring revenue, and building world-class organizations and project teams. Strong ability to develop leaders and assist executives in effectively communicating across the organization. Leverage professional counseling and communication skills to identify, challenge, and amplify employees' and colleagues' strengths while helping them mitigate weaknesses.

I wanted to add industry credibility to my experience. This not only had the intended marketability effect, but helped fill in the gaps in my knowledge of proper project management.

The most difficult part of my PMP studies was carving out time daily to read, review, test, and rest my knowledge.

A simple good search on how to attain the PMP credential brought up a great step by step simple overview of the process. Embedded in this article were links to the PM Prepcast.
What is missing from The PM PrepCast? Well, the PMBOK 5th edition being so new meant that the PM PrepCast was not fully completed in time for my exam. The major topics were covered.

My recommendation for those studying for the exam:
#1 - Make a plan and communicate it to your family and friends.
#2 - Listen to PM PrepCast during commutes for a month, then review Rita Mulcahy 8th edition Exam Prep. Take advantage of multiple exam simulator sources. 3 weeks from Test, practice brain dumps every other day (Formulas and Process Chart). At time of my test I was consistently scoring 90-95% on all mock exams. On the actual exam I scored Proficient (Above Average) in all sections.
http://www.linkedin.com/in/jameswehmeyer/