Student Profile: Edward A. Johnson, PMP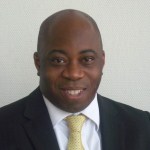 My name is Edward A. Johnson and I am an entrepreneurial thinker and leader who enjoys building high performance cross-cultural teams and the business of technological change.  I have a background of chemical engineering and business but quickly found my way to the City of London where I further developed my passions for new technologies, finance and people.
Leaving the UK for Germany and subsequently Switzerland (with short assignments in the US, Hong Kong, Taiwan and Singapore), I have worked within the banking industry for a number of years as a senior manager and CTO covering all aspects of IT leadership, strategy, projects and operations.
During that time I have studied for my MBA as well as becoming fluent in German.
I have experience of leading teams globally as well as regionally and  a strong understanding in the key areas of, outsourcing, business-IT communication, vendor management and governance.

I have managed teams and led projects for over 15 years, but decided to formalise my experience with an official certification... the PMP.
The most difficult part of the studying for the PMP certification should also be the easiest for most "true" Project Managers; planning the time well ahead and being absolutely structured in learning the various knowledge areas and ITTOs for the upcoming exam.
I found out about the PM PrepCast on the Internet, and because I am a visual-oriented learner, the video format was perfect for me.

The PM Prepcast was complete for me to be used in conjunction with the PM Exam prep and the reference PMBOK.
My #1 recommendation for anyone would be to do at least three 4 hour test exams under test timing conditions ( and with follow-up revision) and get scores in excess of 75% in the two weeks preceding the real exam.


Feel free to contact me via :
http://about.me/edwarda_johnson
http://ch.linkedin.com/in/edwardjohnson
http://www.mba-exchange.com/candidates/profileSocial.php?sId=EJ4c2132d61ab42
Best of luck to you as future PMPs