Student Profile: Fouad Al-Ruhaili, PMP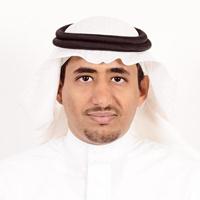 My name is Fuad Alrehaili.  I have a Master of Engineering degree in Construction Engineering and Management.  Graduated from King Fahd University of Petroleum & Minerals.  In addition, I have a Bachelor degree in Electrical Engineering from the same university.  Working as a project manager for a number of projects including Mega Projects in MARAFIQ, Saudi Arabia. Managing the different aspects of any given project. Monitoring the schedule by identifying risk and critical activities. Handling budget and performing progress service payments through an enterprise management system. Coordinating between the business unit, consultant and all related stakeholders. Daily activities including monitoring and controlling a number of projects using a number of techniques such as Earned value methods, simulation applications and periodic meetings with contractors and the concern departments to smoothly execute the various stages of the approved work scope.
    
PMP certification is an essential certificate especially when you have the education and experience.  Many industries now consider having the PMP certification as an eligibility condition for conducting interview in the field of projects management.
There are a number of difficulties, any one would like to set down for the exam, usually face.  Such as the lengthy questions "situational questions".  Also,  identifying the input-tools & techniques-and output for any given process is some how tricky.  So, finishing the exam on time is the ultimate challenge anyone might face even if your native language is English.
Finding a helping hand to achieve your goals is not a bad idea.  by searching the net and checking the PM PrepCast I was very confident that  this tool will help me to achieve my goal of having the PMP certification.  this PM exam simulation tool is very essential for those mangers who are not having the time to read the PMBOK 3 or 4 times and to be familiar with the exam itself.  the only thing that I suggest the PM PrepCast team would consider is to have the ranking for full exam takers...I know it is there "but the ranking is not there for not passing scores". So we need to see all the rankings among all trials/students....as a sort of encouraging the student to try again and again to enhance his score.
One advise that I can give to "PMP runners" (hahaha...I am certified now...I have the right to give  advises) is don't get disappointed by your scores in practice exams.  Practice exams help you train your brain to run the marathon (real PMP exam).  Learn about gaps in knowledge from these exams and fill those gaps.
For more information about me:
( http://www.linkedin.com/pub/fuad-alrehaili-pmp/26/976/754 )
I wish you all the success!