Student Profile: Guillaume Babbi, PMP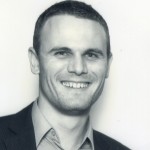 I come from France, and it's been two years now that my wife and I are living in New York City. I am an IT project manager, in a french bank. I used to manage IT project for 5 years (I started in Paris), and last summer my manager encouraged be to get this PMP certification.

After my boss told me about PMP, I did some research on the Internet and found that it was indeed a world-wide certification. I think what convinced me the most was to be able to have a well recognized certification in addition to a strong framework to base my daily tasks on.