Student Profile: Jason Yamane, PMP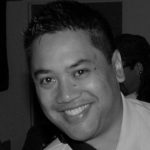 I have over 20 years experience in IT, and a little over 10 years as a project manager with a Fortune 500 company in San Diego, CA. I recently began a new career in a Software as a Service (SaaS) company that is growing rapidly.

As I mentioned, I have more than 10 years' experience as a project manager, but I decided to pursue the PMP certification to demonstrate my commitment to the profession, as well as to further sharpen my skills in a structured manner.