Student Profile: Jonathan Giannetti, PMP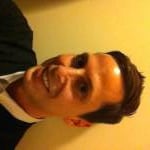 I manage projects but I've never been satisfied being good at one thing so I spend my "off time" building websites, learning Joni Mitchell songs (in alternate tunings!), studying a second language, and playing tennis. I like to think it helps bring some diversity and character to the job, but if nothing else helps keeps me sane. : )

I'm always looking for ways to round or enhance my skills. The PMBOK was a wealth of info to learn and the PMP credential is evidently in high demand so really it was in my best interests, personally and professionally.  Now that I have the PMP credential, I also seem to have more opportunities.