Student Profile: Val Walton, PMP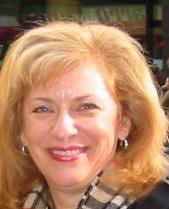 I began running small IT projects some years ago and moved into larger IT projects over time. I have successfully delivered both application and infrastructure type projects. I also have experience as an SAP Service Delivery Executive for a Fortune 500 company. Even though I have been out of school for some time, I decided to enhance my resume and take the PMP Exam.
I actually took a University of California Continued Education Project Management 10 month course which provided the basics for all areas of project management. To prepare for the exam, I took multiple Computer Based Training (CBT's) courses available through my current employer. These plus the practice tests are what helped me pass the certification exam.
I would recommend taking a blank sheet of paper and draft a process flow diagram showing how a project flows through its various stages. Imagine you were setting up your own project and think of what you would need to do to be successful. This exercise will show what areas you may need to study more and which ones you are comfortable with. Practice the full length tests (4 hours) as that will prepare you brain for the long duration of the exam.
Val Walton, PMP