Student Profile: Jeremy Jay Lim, PMP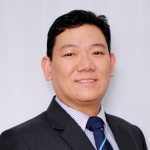 I am a certified Six Sigma Black Belt and I am currently working as a Six Sigma Program Manager in a bank in the Philippines. A large part of what I do is to train and coach the Six Sigma Belt Candidates on the methodology and problem solving techniques while they are working on their respective projects which aim to improve service quality, process efficiency or enhance customer satisfaction on the bank services.
I took up the PMP Certification path in order to strengthen my skills in managing my own project(s) and to be a credible resource for leading the Six Sigma program with several projects underneath each other. Many times I encounter situations when I felt the need to be able to manage each project or set of projects beyond the Six Sigma way of thinking and look at how to better manage projects in the light of Project Management Practices.
I feel that getting an official PMP Certification would be an add-on not only on the professional qualifications but it also makes me understand the big picture of how quality innovation can be better managed as a project and not just statistically-driven set of techniques.
The Earned Value computation part was the most difficult for me. For a very long time that I was engaged in Six Sigma projects, most of our project costs are part of sunk costs which we don't factor in anymore when we look into cost-benefit analysis. An example of sunk cost for us are the company's in-house developers who create the solutions like online workflow systems for our lean process initiatives. Their salaries chargeable to this project are considered already integral to the company's monthly operating expenses.
I was so used to this kind of Cost computation so it was challenging for me to absorb new learnings related to project costing.
I saw PrepCast's advertisement in the PMI website. According to the posted ad, PrepCast offers the same required 35 contact hours at a much affordable cost compared to others. I thought that this was favorable to me because I already have book reviewers from Rita Mulcahy, Andy Crowe and Scordio and I just need something that can get me started and meet the required 35 hours. Classes were way too expensive for me during that time.
What do I think is missing in The PM PrepCast - sample exercises. I understand that this was because of the nature of the training method is more on video podcast. But I hope we could have more sample problems to be solved per chapter in the future.
As a first step to studying for the PMP exam, I suggest going through the PrepCast video podcast and then complement it with book readings. It's also good to have like 2 additional book reviewers aside from the PrepCast video podcast. I recommend Rita Mulcahy's and Scordio's books. But I am not sure if they have updated versions supporting PMBOK 5th Edition.