Student Profile: Manjeeta Sitaula, PMP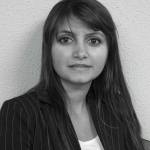 I am a Civil Engineer with five years of experience in construction management and design. I am currently enrolled in a Master's degree program in Structural Engineering which I will be finishing in December of 2013.
Since I was already working in construction management, PMP was an obvious choice. For me the PMP certification would help fill in gaps in knowledge and improve my skills, and hence help me in my career advancement. Furthermore, since I always wanted to understand the nitty gritty details of project management in big companies, PMP would give me that exposure. In short, I considered PMP because it would broaden my knowledge in the field of project management and help me advance my career.
With a full time job, part time Master's classes in structural engineering, and with no one around who was familiar with PMI, taking on PMP was rather tough. It was almost like suddenly taking a plunge into the ocean from wading in lakes that I was accustomed to. It was a challenge to skillfully balance time and give equal importance to all activities. Also, reading the PMBOK guide got monotonous at times so you had to look for ways to make it interesting. I used flashcards and apps on my phone and solved quizzes to take a break from reading; and to test my knowledge.

With my job and studies already consuming most of my time, I needed something that would provide me with the convenient solution of studying from home. So I started searching for webcasts online, and that's when I learned about the PM Prepcast.
My # 1 recommendation for those studying for the exam is 'Don't Give up'. It can get a bit overwhelming at times, but keep focused. Follow a regimented study schedule, set up reachable goals as checkpoints, and stay disciplined until you finish.
In addition, take advantage of practice questions. They are of great assistance in preparing for the exam. The PM exam simulator helped clear my questions and boosted my confidence.
As the saying goes-"We are repeatedly what we do. Excellence, then, is not an act, but a habit."- Aristotle