Student Profile: Dwayne Robinson, P.E., PMP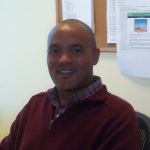 I am an LSU graduate with a BSEE degree and have been managing projects since 1992.  My background extends from Electrical Engineering (Power) to Construction and Land development.  I enjoy fishing, biking, and restoring classic cars.

My desire to have the PMP Certification stems from wanting to be recognize by the industry as a professional at what I do, to be acknowledge as being at the top of my profession, and lastly to strengthen my project management skills and knowledge.  I believe our customers view the PMP Certified project manager as one who can deliver high quality products and services.

The most difficult part of my PMP studies would have to be learning the PMBOK language.  The concepts and practices were very consistent with my experience, but the terminology proved to be quite different in many cases.

I first learned of the PMP PrepCast from my immediate supervisor. In my opinion the PM PrepCast could add more situational examples that are more in line with the actual test.

My number one recommendation for those studying for the exam is to read and understand the PMBOK thoroughly while utilizing the PM PrepCast as a review and clarification tool.